Hello everyone. It is Kimono Rental Wargo Sendai PARCO 2 Store. How are you doing in the last week of July? Sendai became really hot suddenly and today the temperature exceeded 33 degrees Celsius.

During summer, most of the customers who visited Kimono Rental Wargo are coming to wear Yukata for festivals. However, there are also some customers who came to our store to wear Tomesode or Houmongi. Tomesode is the most formal kimono for married women, it is worn mainly by relatives attending a wedding ceremony. Whilst Houmongi is considered as a semi-formal dress for social events, it can be worn both by married and single women.

Next, we would like to introduce the customers who came to wear Tomesode and Houmongi at Wargo this month.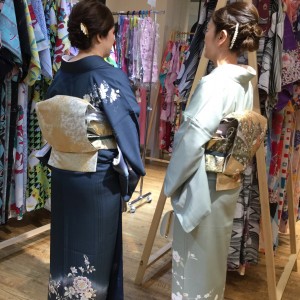 Customers here are dressed in a Formal Kimono that looks very elegant and calm, with the white-based flowers pattern painted on the navy blue and greenish-brown ground color. The color of the obi (belt) also completes the look beautifully.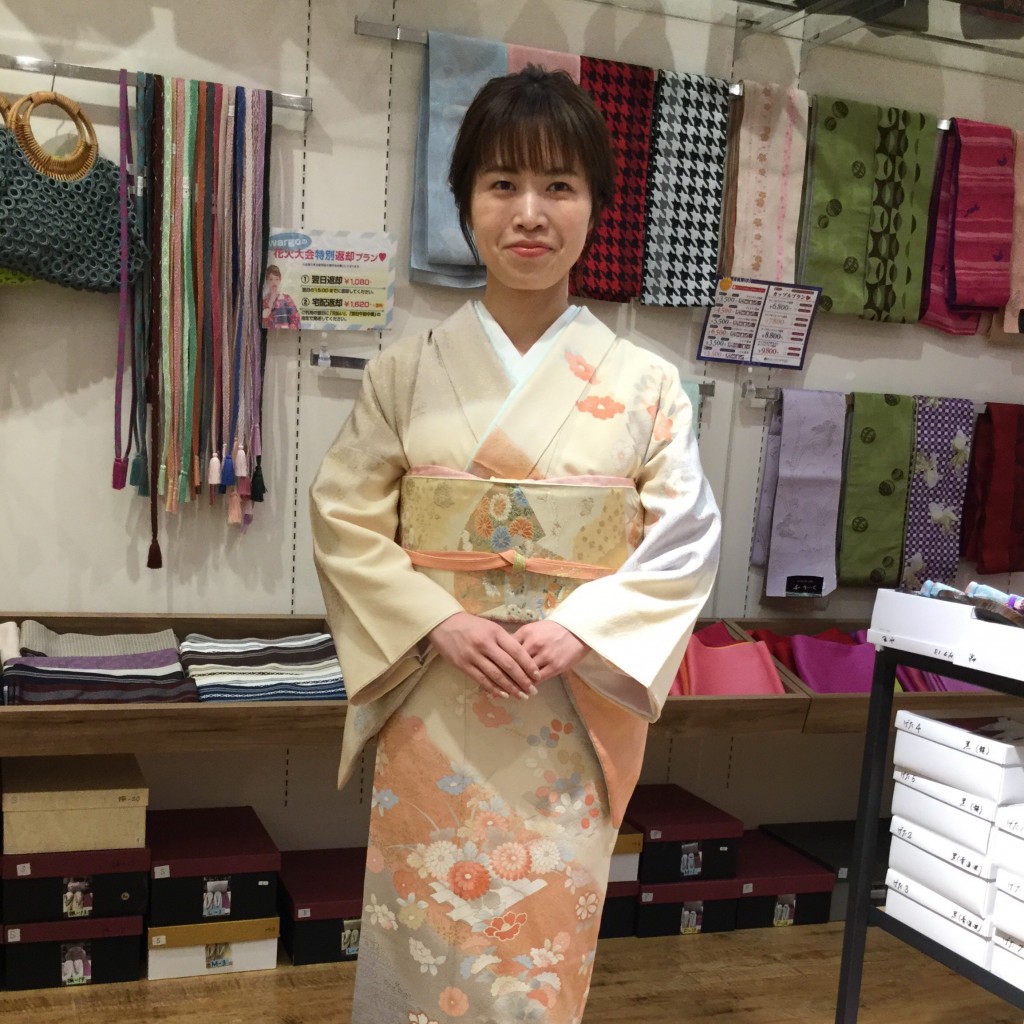 This customer's houmongi looks very pretty because of its orange gradation and lots of flowers painted on the cream ground color!

Thank you for your coming to Kimono Rental Wargo Sendai PARCO 2 Store! Wargo Sendai PARCO 2 is open for reservation at any time.

=============================

Do you need more information regarding our store?

Please contact us here~

📱 Line@ lvv9152n
📷 Instagram
https://www.instagram.com/kyotokimonorental.wargo
🏠 Store List

📨 Reservation・Booking