The largest in Kyoto! A variety of cheap rentals available at overwhelmingly low prices ♪
Convenient location for sightseeing and shopping! ! Kyoto kimono rental wargo has 20 stores in Kanto Kansai and Hokuriku. Walk in kimono, such a dream comes true for 2980 yen! An overwhelmingly low price that can only be achieved by our company, which develops shops for Japanese accessories. Of course, the quality is top-notch, and we will provide you with a kimono rental at a cheap price as a set until professional dressing!
News
01.20.2020

Antique plans are Popular in Kyoto, Tokyo and Kanazawa!

01.07.2020

New Taisho Roman Kimono Hakama Plan

01.03.2020

Happy New Year 2020 from Kimono Rental Wargo Family
Kimono Plans
See recommended rental plans for kimonos
9000 kimonos are free to wear! Tabi free! Kanzashi rental is free! Dressing accessories included from 2,980 yen. Easy online reservations and online payment for cheaper price. We also have a rental plan for couples, Kyoto spot date in kimono is also recommended! Application on the day without reservation is OK!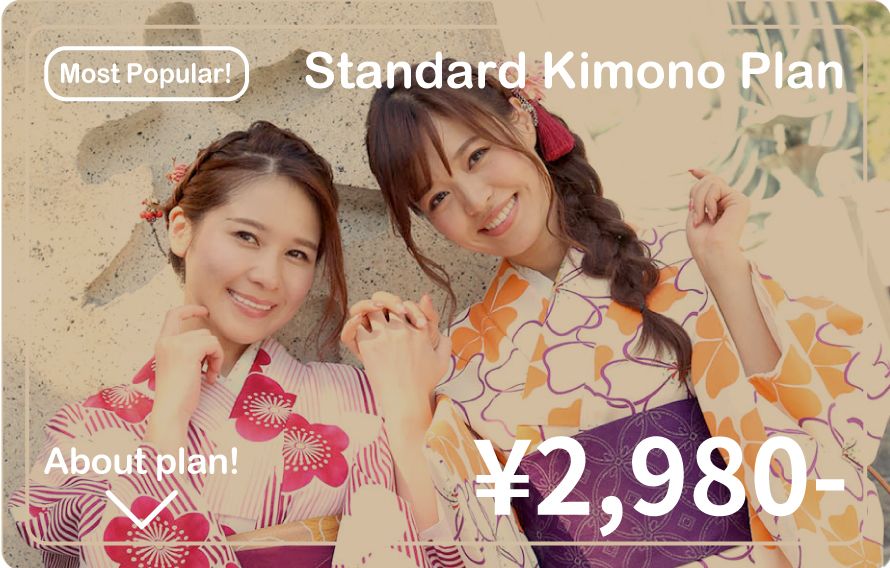 Must try plan for first timer!
Standard Kimono Plan
¥2,980-
The most popular affordable plan for everyone, especially students. It is recommended for first timer customers and want to experience kimono without worry. It features basic normal sleeves "komon" kimono with wide range of colors that can create sweet and calm atmosphere. If you can not decide which plan to choose, then here is your answer! Upgrading plan can be done on the day too.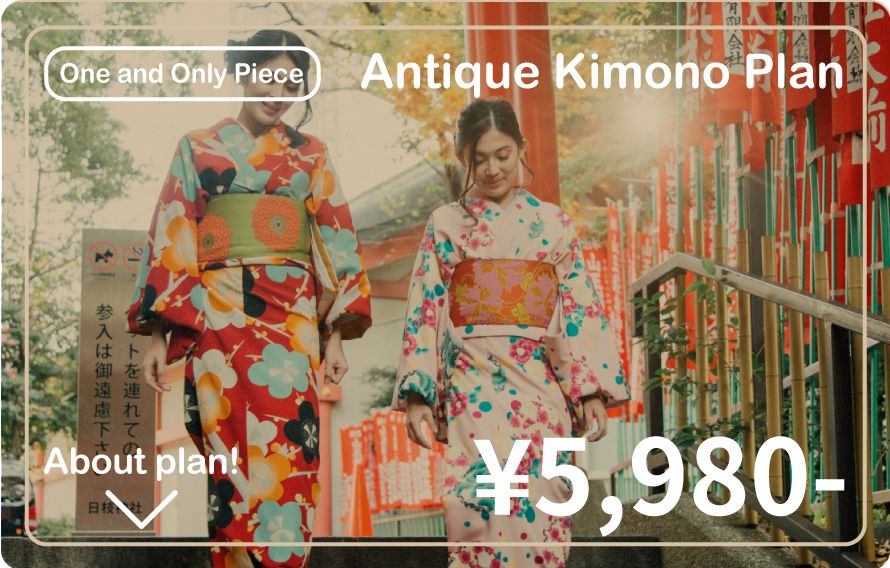 The only one of a kind collection
Antique Kimono Plan
¥5,980-
Back in 1890, antique kimonos made from silk, centered on the Japanese color scheme and antique-style design kimonos. It is usually combined with luxurious Hanhaba-obi belt containing gold and silver threads, but the flat Nagoya-obi option is also popular. We recommend this plan for customers who looking for the one and only kimono which can not be found in any other place.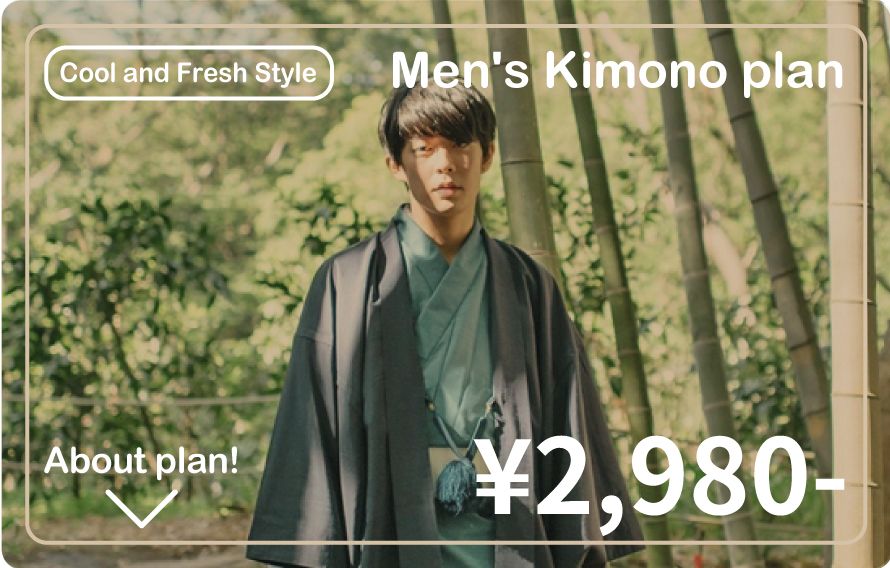 Cool kimono for sightseeing
Men's Kimono plan
¥2,980-
A plan for male customers who wants to combine kimono and haori (kimono's coat) of their favorite colors, from plain color to patterned one. A wide range of colors and size are available to fit our foreign customers! Male customers of various ages can enjoy kimono without worry!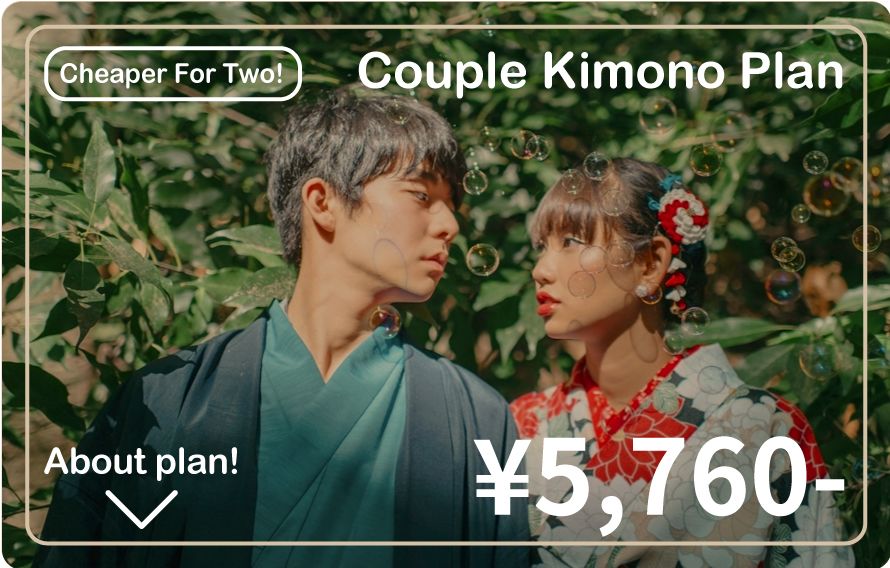 A perfect plan just for two
Couple Kimono Plan
¥5,760-
A special plan for two! From lovers to parents, this plan is for you. If you dress up in Kimono, it will make your travels more enjoyable and memorable. You can also make suprise gift for your beloved one's birthday or anniversary. We are happy to support you making memories in beautiful places of Japan with our couple plan.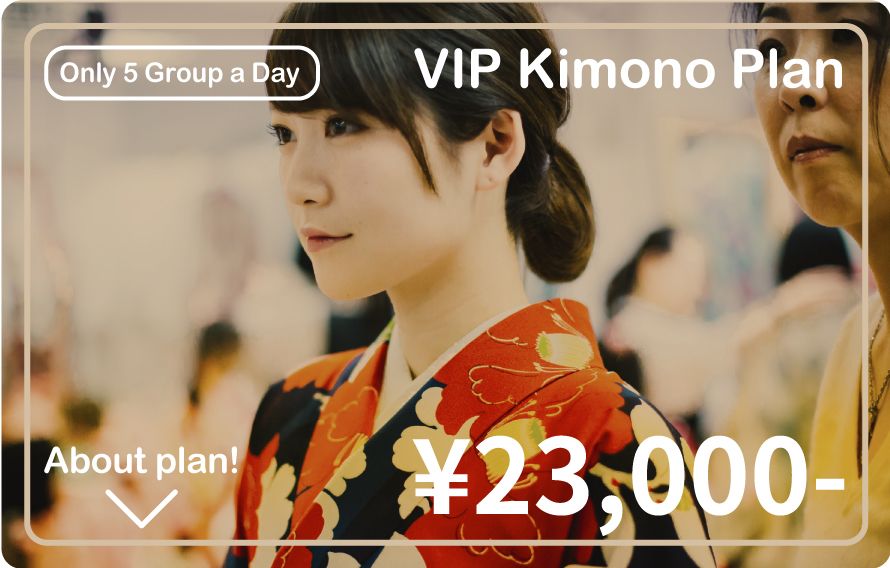 The best experience! With Private staff
VIP Kimono Plan
¥23,000-
This is a special kimono rental plan with total support from our staff. Our staff will provide you with professional "omotenashi (hospitality)" so that there is no stress, no waiting for the dressing, include the pick-up service from your hotel until our store, the in-hotel return options, also souvenirs which is a fully packaged service. Experience the traditional Japanese culture "kimono" and spend a premium day with both feelings and appearance.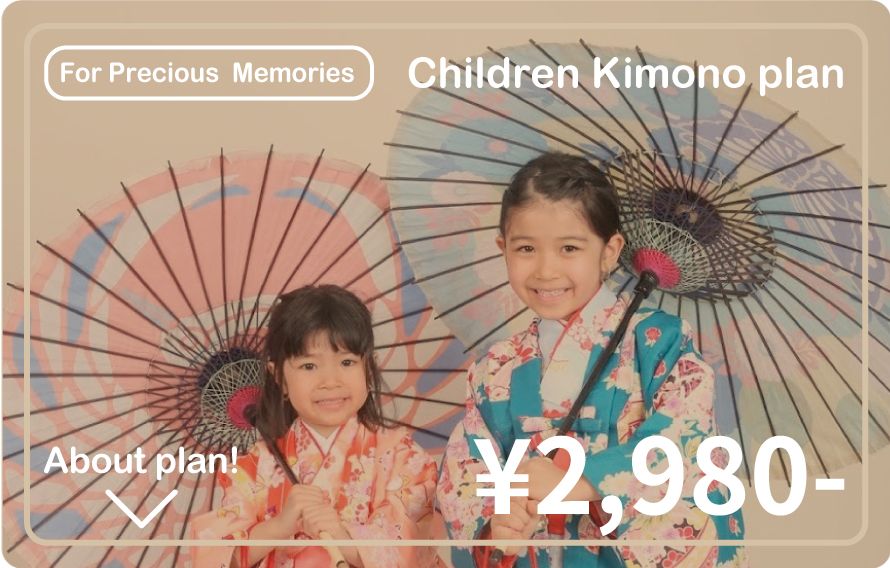 Fashionable style for children!
Children Kimono plan
¥2,980-
Very popular with foreign children! Both boys and girls can choose retro and modern-style kimonos, in set with the obi and haori (kimono's coat). Available for children from 3 to 10 years old (around 90-130 cm tall). Obi belt can be worn for a long time without suffering, and it is recommended for customers who are going out a full day.
Shop list
Kimono Rental Wargo Store List
Kyoto Tower

2 minutes walk from Kyoto Station

Operating Hours:09:00~19:00

Last reservation time:18:00

Final returning time:18:30

Gionshijo

1 minute walk from Gionshijo Station

Operating Hours:09:00~19:00

Last reservation time:18:00

Final returning time:18:30

Arashiyama Ekimae

30 seconds walk from Saga Arashiyama Station

Arashiyama Togetsukyo

Next to Randen Arashiyama Station!

Kiyomizu Chawanzaka

Only 5-minute walk to Kiyomizu Temple!

Kiyomizuzaka

Only 5-minute walk to Kiyomizu Temple!

Osaka Shinsaibashi store's

Near Shinsaibashi Station!

Operating Hours:10:30~19:30

Last reservation time:18:30

Final returning time:19:00
Customer Gallery
We will introduce the kimono and yukata stylefrom our Customers who use Kimono Rental Wargo
Introducing some recommended column from Kimono Rental Wargo!
Best Places to Visit in Kimono!
Kyoto Sightseeing Spot Ranking
The hottest SNS spot in Gion now! A spot with lots of charms called "Kukurizaru" which is colorful beanbag, all surrounded the colorful Kukuri monkey. Why don't you try taking a cute photo at Yasaka Koushindo in a cute kimono?

Kimono Forest located in near Arashiyama Station. This pole is filled with Kyo Yuzen fabrics and welcomes you with a colorful view! It is lit up at night, so you can enjoy it both day and night. Why don't you take a walk here and relaxing for a while?

Shoju-in is a place that famour with the heart-shaped window. It has become a hot topic on SNS and is popular with tourists as a window that calls for happiness. The light that comes in through the window is also heart-shaped and cute! Shojuin tickling the young ladies's heart, a recommended hot spot for friends and couples!
Kyoto sightseeing column by area
The latest sightseeing spots in each area of ​​Kyoto are introduced in columns, so please have a look.
Kimono Knowledge
~ To wear correctly and beautifully ~
Sightseeing in Kyoto with kimono! Introduction of Kimono Rental Wargo
Convenient location for sightseeing and shopping! Kyoto kimono rental wargo, which operates all 20 stores in Kyoto and all around Japan will make your dream comes true with only 2980 yen! An overwhelmingly low price that can only be achieved by our company, which develops shops for original Japanese accessories and souvenirs. Of course, the quality is top-notch with professional dressing staff all set!