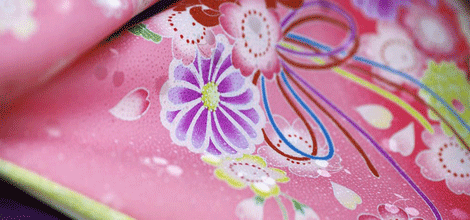 Frequently Asked Questions
The followings are the answers to the questions that our customers frequently ask regarding to the Kimono and Yukata rentals. Please refer to the following questions concerning Kimono and Yukata, Kimono and Yukata dressing, the general rental policies regarding setting hair, returning Kimonos and so on. If you have a question that you cannot find here, please feel free to call us (075-600-2830※either in Japanese or in English).
About Reserving of Our Rental Plan Part
Are there other Kimonos than listed ones on your website?

Yes. Since September 2015, new different kimonos arrive every day, sometimes we cannot keep up with posting all of them onto website. However,we accept changing kimono on your arrival day, please don't hesitate to come to our stores.
 

Can I book a kimono in advance?

 

Yes, it is possible. Please contact us one week before the reservation date by email, LINE@ , or choose from the web.
 

How about booking cancellation?

 

In case of cancellation, please cancel from reservation URL in confirmation e-mail two days prior the appointment. No cancellation fee will be charged. However, please note that cancellation within 2 days before reservation will be charged 100% of the fee.
 

Is there anything I should bring to your store?

 

No, you do not need to bring anything. The things that you need to wear with Kimono such as the undergarments, socks and sandals, etc. are included in our plans. It gets very cold during winter in Kyoto. If you are worried about weather, you can bring a thin T-shirt with a wide neckline. We will dress kimono outside of it.
 

Concerning the cancelation of reservation paid via credit card:

 

If you cancel in a delay of 60 days after your payment, the refund will be proceed via credita card. If the cancelation is ordered 61 days after the payment, the refund will be proceed via bank transfer. Please keep in mind that the bank transfer fee will be charged to the customer. *Bank transfer fee and international change fee will be charged for international customers.
In the case of a Japanese Bank, fee of $20 will be charged. We will contact you to explain the procedure for the payment of those fee. In the case of International Bank, the fee of $20 will be converted into the customer foreign currency.
This procedure is non-applicable for payment via 「Amazon Pay」;refund will always be proceed via credit card.
 

Can I ask for dressing in the morning or at night?

 

As the opening time is AM 9:00. Service in earlier morning fee is ¥ 2000 ~ (tax excluded) based on your prefered time. Please contact us one month before the reservation date. Currently we do not operate kimono dressing at night, so please understand in advance. ※ Shinsaibashi store is the only store which could not open earlier or later in the nighttime due to the building operation hours.
 

May I go outside wearing kimono?

 

Yes, our store will be a one day rental store. You can walk out freely until the last returning time of the store.
 

Does the Photography service option come with us during sightseeing time?

 

The Photography service will be taken only in the interior shooting room. However, small stores with no photo studio will take the shoots outside of the store (in front of the store). Please note that we can not accompany you for photo shooting during your trip.
About Kimono and Kimono dressing
 

Do you have kimonos for tall people?

 

Kimono size is about 150 cm ~ 175 cm for women, about 165 cm ~ 200 cm for men and some can be expanded when dress on. Although it can be worn to some extent, please note that we may cancel your booking if it's too difficult to change. Since we only store some of extra sizes, please notify us on reservation.
 

Can i select obi and kimono accessories ?

 

Yes, you can. Customers can choose obi and other small accessories for themselves. If you are not confident in combination, our staff will help you, please feel free to ask them.
 

How long does it take for dressing?

 

Normally, the time required is about one hour. However, please notice that it may take a while more during spring and autumn peak times. Please see Rental flow on the current day.
 

Can I just lend the dressing space then bring my kimono and do the dressing by myself?

 

There is no space for customers who want to dress by themselves. If you wish to, we can charge a Dressing service fee only and conduct the dress with our staff.
 

Can I ask you to have my hair set ?

 

The simple hair style with Kanzashi: Ornamental Hairpin is free of charge. The gorgeous hair style with braid is a charge. If you want to know the details: please refer to Hair styles in Kimono
 

Do you lend hair ornaments ?

 

Yes. We do lend a Kanzashi: Ornamental Hairpin which we are proud of and can be used for both short hair and long hair for free. Additionally, if you lend a Kimono and buy the Kanzashi as a souvenir in Kyoto, we offer you a discount ticket that you can use at all of the stores of WARGO group. Please make use of it.
 

My hair is short. Can you set my hair ?

 

Even with short hair, if it has length to some extent, we still can decorate your hair with Kanzashi (ornament hairpin).
 

May I bring a hair dryer or curler to do the hair by myself?

 

We do not lend out the place for customers to do hair sets by themselves. If you are going to do hair-set by yourself, please do it in advance before coming to our store.
 

Could you do the make-up?

 

Yes. Customers who rented High grade kimonos for events are only eligible for this option with price of ¥ 2,900 (excluding tax). The corresponding store will be Kyoto station / Kyoto Tower only.
 

Can I extend the rental period ?

 

Yes, usually it will be returned on same day, but there's option to extend the returning time until noon of the next day.
 

I cannot return the Kimono on due day. What should I do ?

 

Please call us at 075-600-2830 (Japanese or English). We have an optional service for returning Kimonos until next day (fee is 1,000 yen). Or, you can choose another optional service to return Kimonos to another store closer to you (fee is 1,000 yen).
 

Until what time should I return the Kimono ?

 

Returning on the same day is 30 minutes before the closing time of the shop. For details, please refer to policy of each store [Store Information].
 

What time should I return in the next day?

 

The next day return option is from the opening time until PM 12: 00.
 

Is it possible to return at the hotel?

 

Currently we do not have the service. Please return it directly at the store.