Select which shop you want to go and check its vacancy.
Please select date of use
※ Prices vary depending on the time.
※☎Please call us directly about reservations or to ask further details → Common call center: → 075-600-2830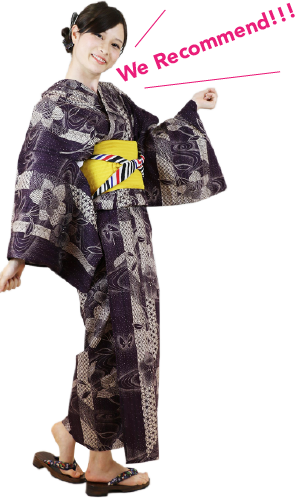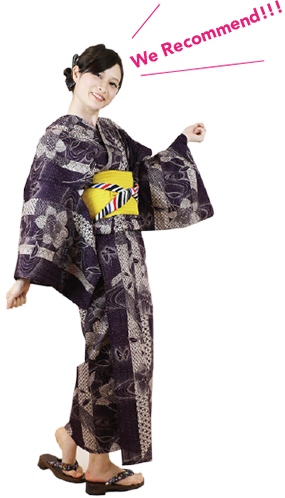 Kyoto Kimono Rental wargo
Recommends 6 Points
Transform yourself into a beautiful lady in Yukata at only 3,200yen!!

Select from over 2,000 kimonos!!

All shops are 5 minutes from famous sightseeing spots!!

Nicely support by professional dressers!!
Become a Yukata lady at only 3,200 yen!!


Hanging around Kyoto in Yukata at only 2,900 It costs only 3,200 yen to make this dream come true. We can offer this with very low price as our company deploys Japanese traditional accessory shops all over Japan. Needless to say, what we offer you with this price is the high quality and includes Kimono dressing by professional Kimono dressers.

Select from over 2,000 kimonos!!


We have more than 2,000 high quality Yukatas including brand-name ones! Just select the one you like best.Besides, we have a wide range of Kimono accessories such as Kimono bags and sandals, etc. We always make best efforts for your enjoyable trip in Kyoto!

5 minutes from sightseeing spots!!


Wargo owns most shops in Kyoto. Kyoto Station Kyoto Tower branch, the largest one, is 75 tsubos (that means the extent of 150 tatami mats). All of our branches are within 5 minutes walking from Kyoto Station, Kyoto Tower, Kiyomizu- dera temple, Gion district, Kawaramachi Station, and Kinkaku-ji temple.
Free photography service


Catch the time when you are beautiful in Yakata as a wonderful memory at our fully equiped studio at Kyoto Station shop. The photograph service usually goes with fee but, if you allow us to post your picture on our website, blog or SNS channels, it is free. We will send you the picture via Email on next day. We can also help take pictures with your own camera.

Free lending kanzashis


We lend Kanzashi, ornamental hairpin, to you totally free. The hairpin is from our "Kanzashi-ya Wargo" shop. The only multi-brand Kanzashi shop in Japan with not only traditional kanzashi but also mordern style. Enjoy the beauty of kyoto with kimono and kanzashi like a Japanese.

Firm Dressing by Professional Dressers!!


Kimono dressing will be helped by professional Yukata dressers. We would like you to enjoy the time with the Yukata in Kyoto without worrying the Yukata might get loose. You will be adviced how to walk properly to avoid Yukata getting lose and how to fix when it get lose