>

>

>

>

Reviews · Reputation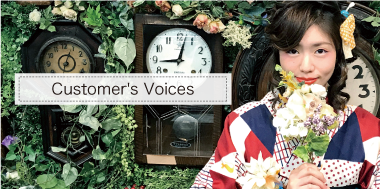 Tokyo Sensoji Store
Tokyo Sensoji Store Average Reviews
Introduction of Kimono Rental Wargo
Kimono Rental Wargo is a kimono rental for tourists / sightseeing purpose and also formal / ceremonial events such as wedding, graduation, etc. Wargo stores are spread in Kyoto, Osaka, Tokyo, Kamakura, Kanazawa, Fukuoka, Sendai and Hokkaido areas. With a strategic store location and close to transportation access also popular tourist attractions in Japan.
Liste Magasins

Réservation

Index Services
Copyright © 2019 きものレンタル
wargo.All Rights Reserved.