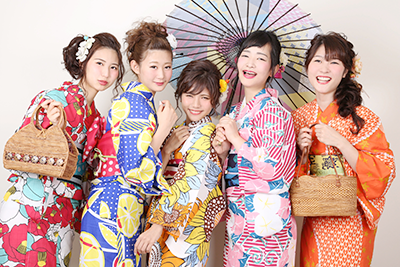 Kimono Rental wargo ReviewsOsaka Daimaru Shinsaibashi
Kimono Rental wargo Osaka Daimaru Shinsaibashi store is full of customers every day. They rent various clothes such as kimono, yukata for sightseeing, as well as ceremony custumes. For customers to have better experience, we are trying to improve the services such as dressing technique, hair set, photography and so on.
Below are quotes of customers' opinions and impressions about our services.