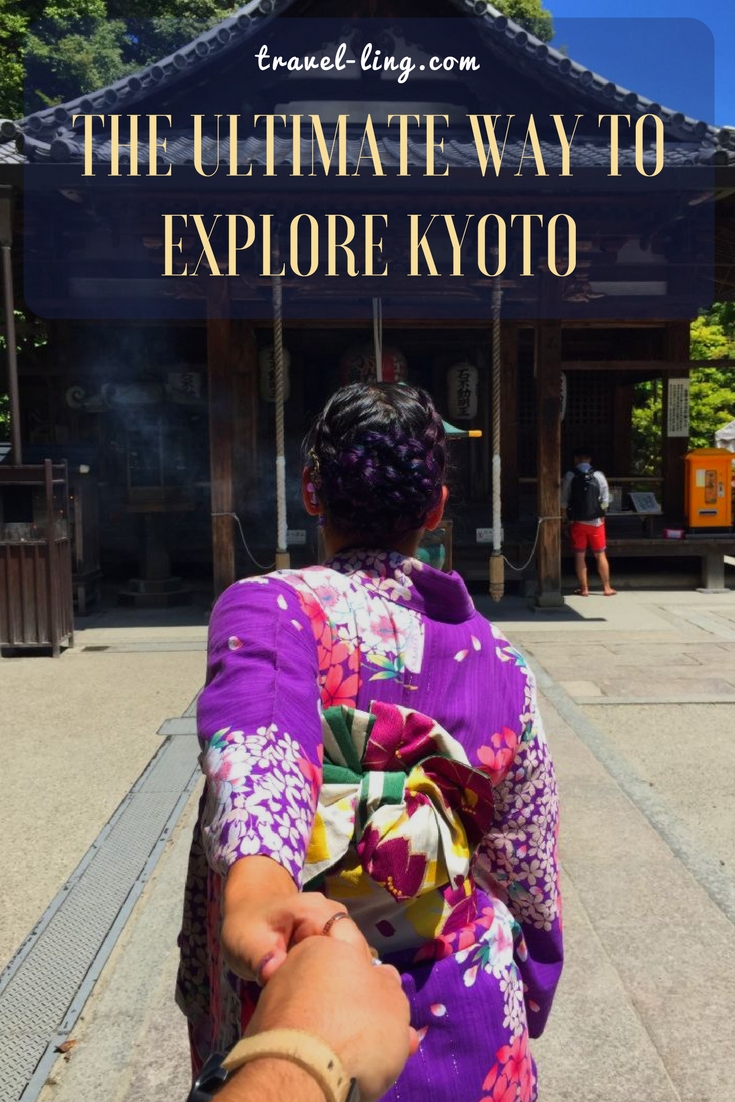 .
About a month ago we had the visit of Kim & Guy; the extravagant Australian Explorers!! They came right on time at Wargo Gionshijo branch to beneficiate of the first days of the Yukata Season 2017.
Just to refresh your memory; Kim and Guy is a couple of travel bloggers. Travelers; do not miss their blog Travel-Ling if you are looking for some funny and original reviews!
With 36 countries under their belt, we bet that you will find something that interests you in there!
.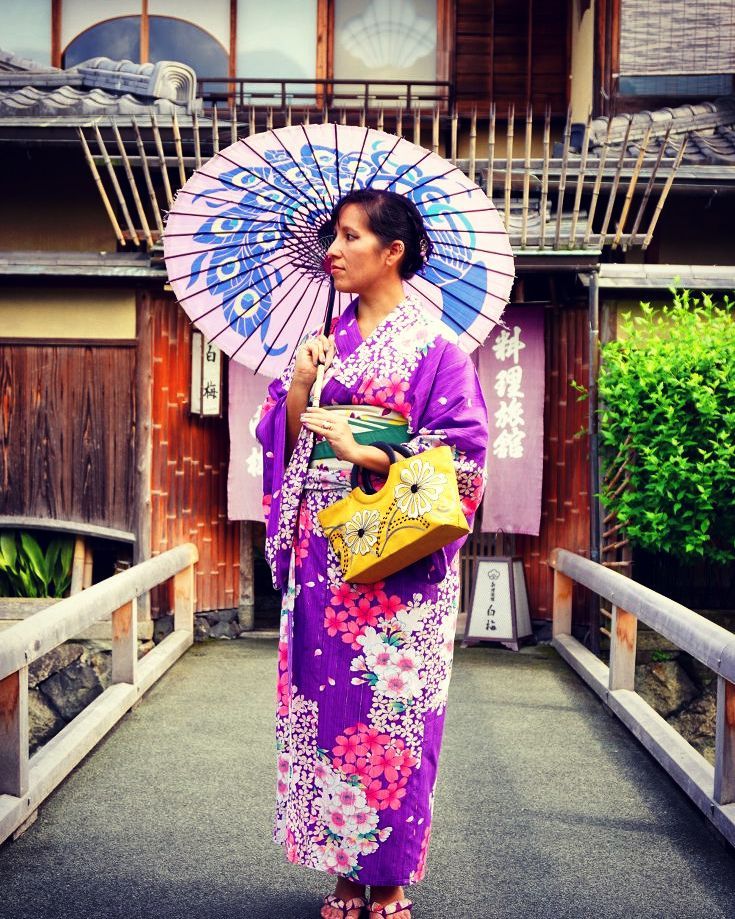 .
They came to us at the beginning of June to rent a Premium Yukata Plan with Hairdo and Maiko Umbrella option. No better choice could be made to explore the legendary streets of Kyoto!!
It can't be seen in this picture, but we like how Kim got inspired by the color of her hair to choose the shades of her yukata!
.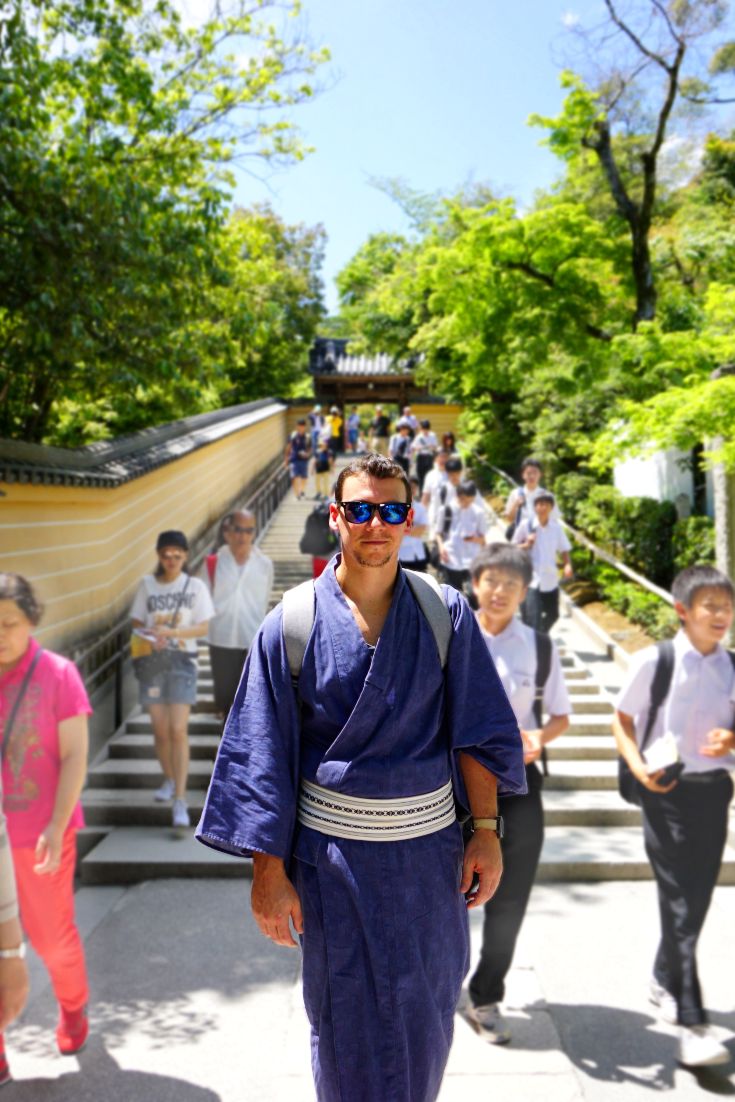 .
According to Kim, Guy isn't necessarily a "dress-up" fan but enjoyed the yukata experience. It could seem strange to the foreign mind, but wearing a kimono or a yukata isn't a big deal or an eccentric thing in Japan. So many actually do it that the fact of "not wearing it" might make you feel different.
.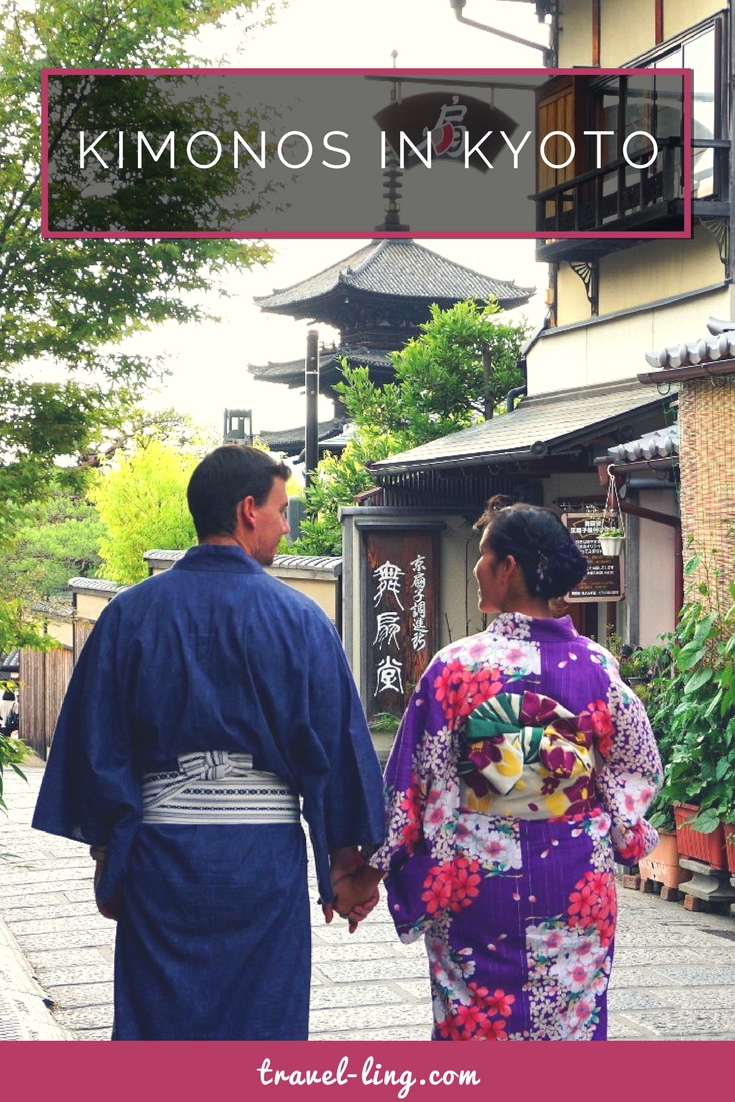 .
Bored of always doing the same with your beloved? Spice up your couple life by offering you a yukata date in an area as unique than the Gion district!!
.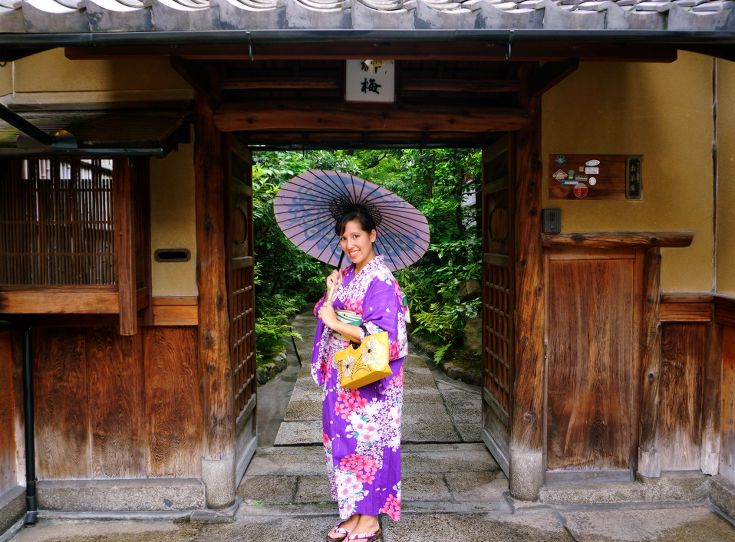 .
Why simply looking at the sights when you can be a part of the sights?
.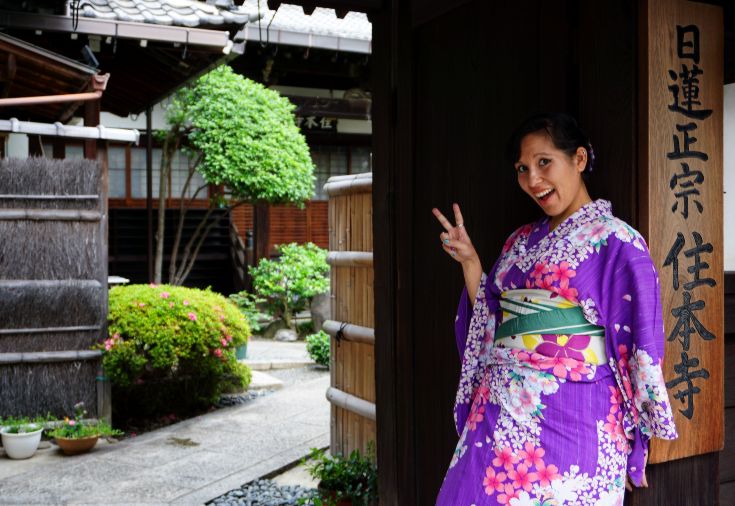 .
Seriously; be the star of your trip to the Land of the Rising Sun!
.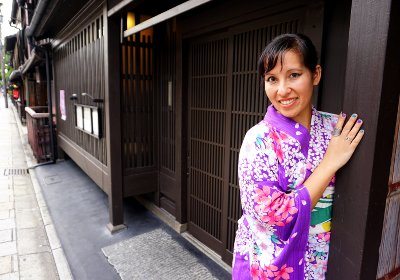 .
Put a yukata on and feel straight away at home in the Japanese Streets!
.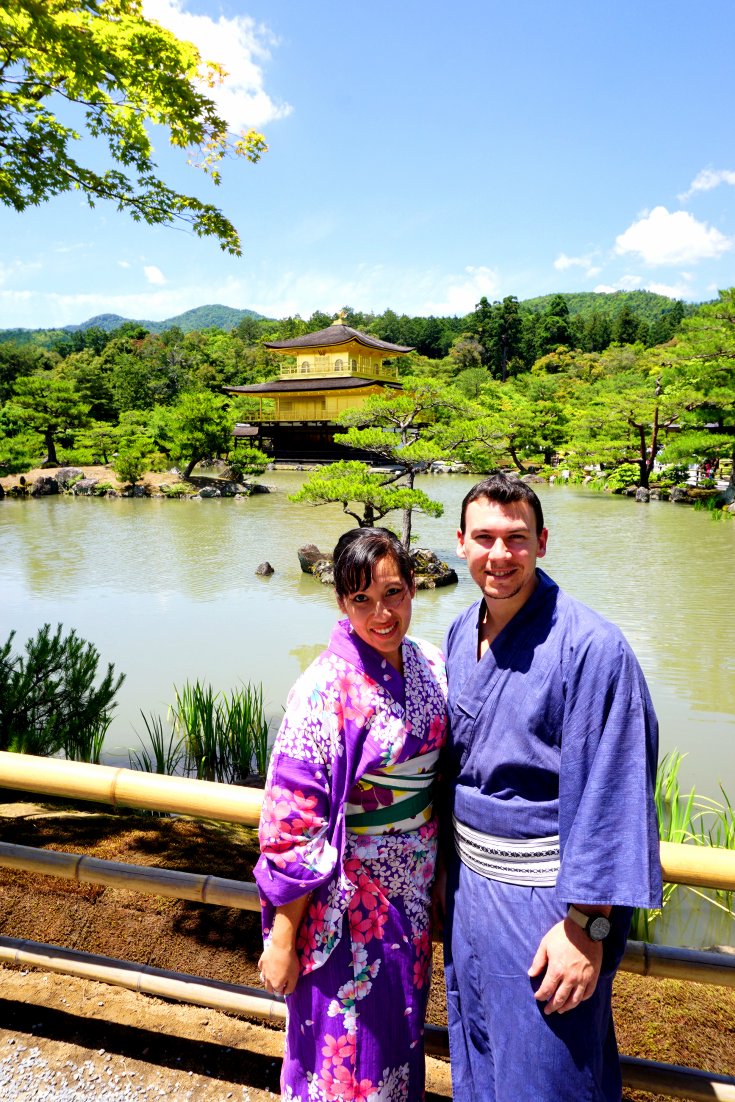 .
You have to admit that both this pair of smiles and of yukatas make this picture so much more complete!!
.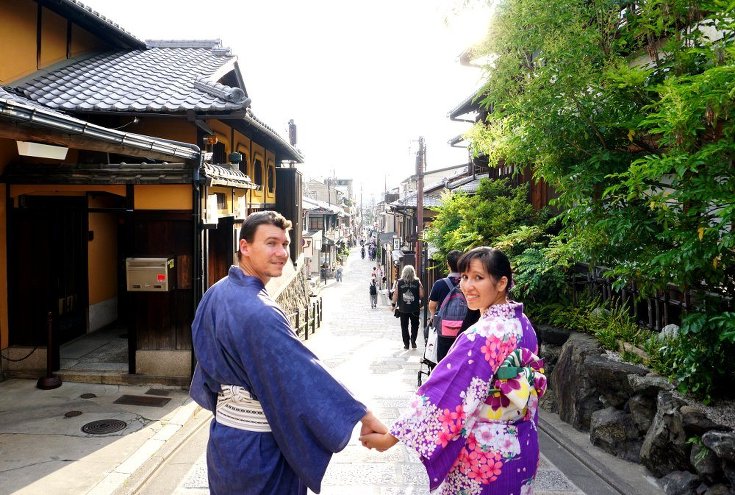 .
Same here!!
.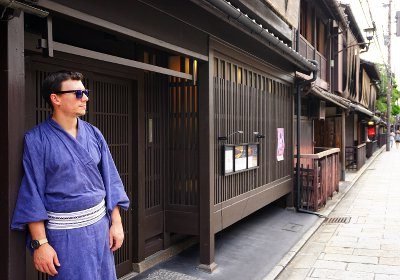 .
As a bonus, why not doing something different while doing something different such as combining a classic pair of shades to your outfit?
.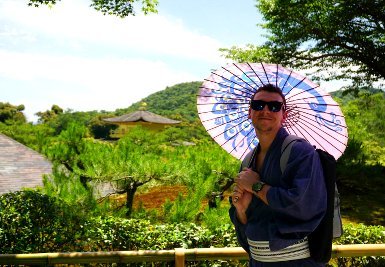 .
Romantic pictures are nice, but this one needed to be the dessert of this blog!
Once again, thank you very much, Kim & Guy, for your visit!! We hope to see you again one day; keep having epic adventures around the world and sharing them with us!!
I invite you to take a look at this link if you are interested in visiting our Gionshijo branch:
https://kyotokimono-rental.com/en/access/gion-shijo
We are looking forward hearing from you!!
Thank you once again for reading us today!!★