Today we decided to build a little introduction to our Arashiyama store. Kyoto Kimono Rental Wargo is just 1-minute walk from Arashiyama Saga Station and also more than close to the famous Toroko Station which runs the famous Toraso Saga Arashiyama's antique train! Riding along the Hozugawa River, through the forest and finally the old tunnel; that train is a must to try!! Also you can take a walk through the Bamboo Groove Arashiyama and the Togetsukyo Bridge. The vintage and natural atmosphere of Arashiyama offers so many places to wander around with your kimono!! ^^ Today's diorama features Sophia with her beautiful sister and friends from Hong-Kong. If you take a look to her Instagram account (@onebluehat), you will notice how Sophia is fond of walking, exploring and traveling all around the world with her distinctive blue hat. Even if not featured on her kimono pictures, she did not miss to bring that mythic blue hat in Japan too. Enough talk, see down below some pictures of Sophia's kimono experience. Kyoto Kimono Rental Wargo all dressed them up in premium kimono and arranged their hair following the basic hairdo option. Want to look similar? We invite you to take a look at those two links. >>
https://kyotokimono-rental.com/en/kimono/premium
https://kyotokimono-rental.com/en/kimono/hairset
.
.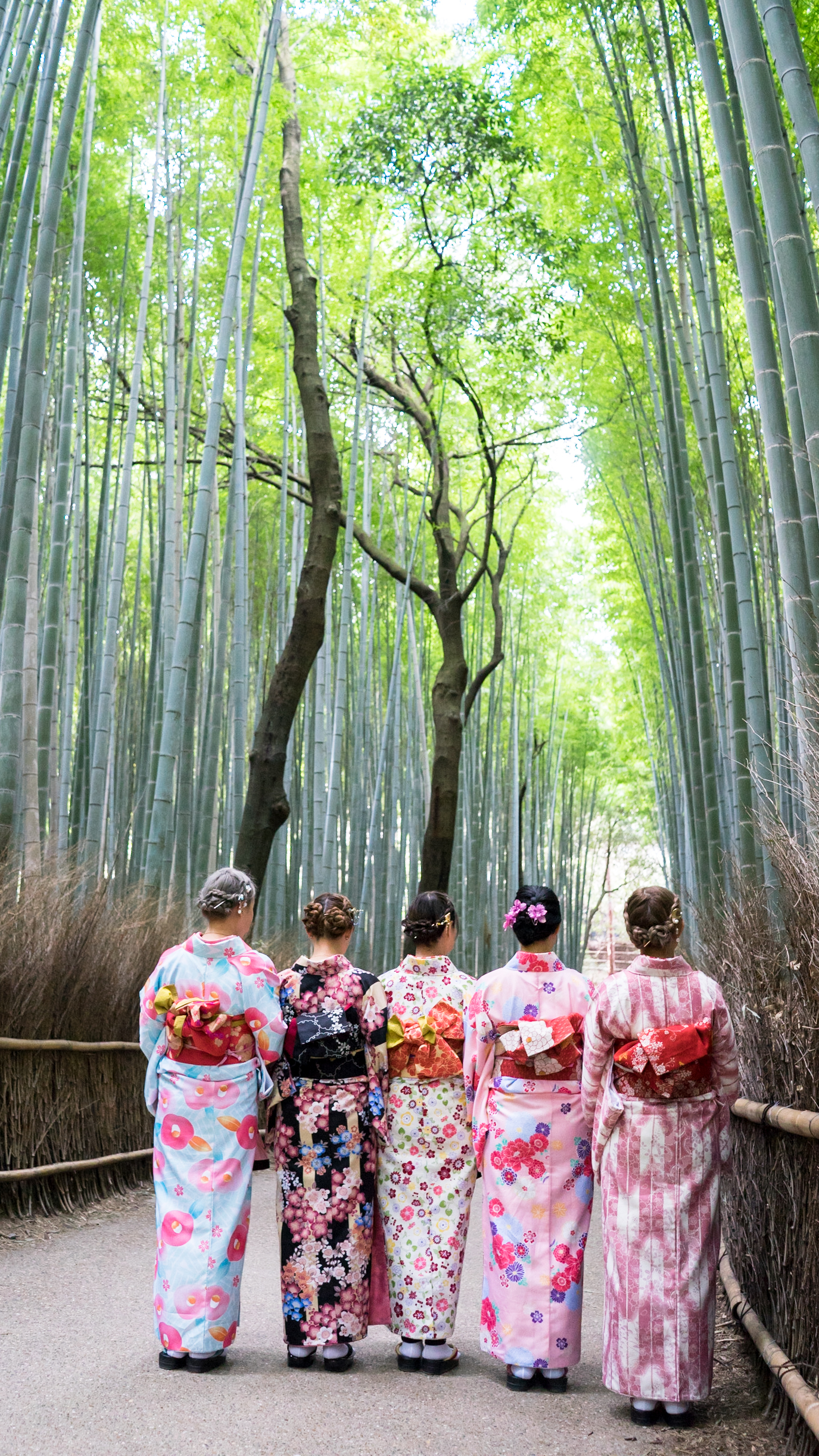 .
.
Isn't adorable!? Sophia chooses a classic, the Tsubaki flower pattern, and match it with grace to a Maiko umbrella.  You can rent easily a parasol or an umbrella to upgrade your kimono look for only ¥1,000! Take a look at this link if interested to know more about Wargo's options. https://kyotokimono-rental.com/en/kimono/option
.
.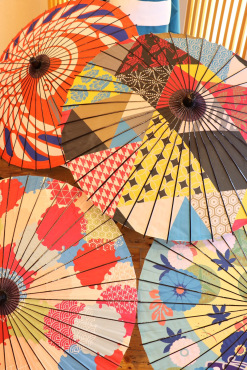 .
.
Thank you very much for reading until the end!
Don't be shy to contact us regarding any questions about kimono rental, Japan, travel, etc!
Don't hesitate to use any of those links to fulfill your inquiries. ^^
Line@ lvv9152n
Instagram ID : @kyotokimonorental.id
Facebook account : @kimonowargo
bye bye (´。• ᵕ •。`) ♡