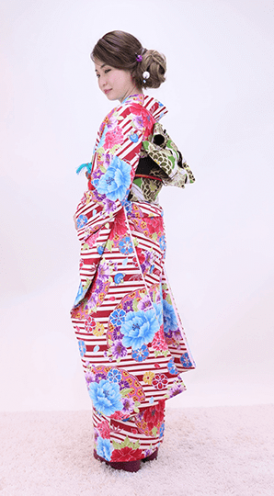 Furisode Hanhaba
Kyoto Sightseeing in Furisode!
Online Payment

10,000Yen(tax excluded)

10,000Yen
The furisode rental plan inspires you to take the Kyoto walk and feel the absolute femininity. The intersting point of this casual style is the combination of fancy hanhaba obi with cute furisode. You will be again proud of being girl with the special right in not only coming age ceremony but also around Kyoto townscape.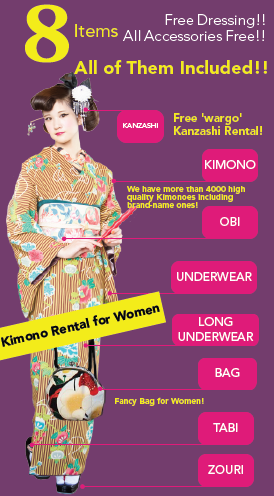 ※At the moment, we can't update all of the Kimono in warehouses and stores by huge of quantity. So please go to the store and select the most pleasing Kimono!!