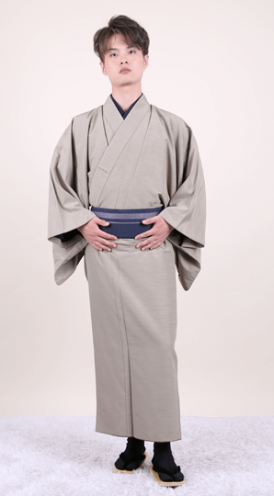 Kimono Plan for Men
Be a Kimono man in Kyoto!
Online Payment

3,000Yen(tax excluded)

3,000Yen
"When in Rome do as the Romans do". Kimono is the best fashion for men in winter in Kyoto! We introduce our kimono plan for men. Kyoto town which has many shrines and temples shows different beauty and nostalgia during 4 seasons. For that reason, men and women in kimono look definitely graceful. Our kimono plan for men includes Japanese traditional sandal, kinchaku, and haori for cold season! Enjoy true Japan style!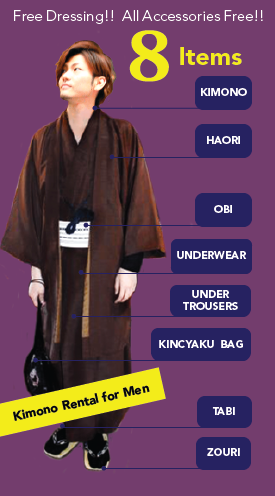 ※At the moment, we can't update all of the Kimono in warehouses and stores by huge of quantity. So please go to the store and select the most pleasing Kimono!!