>

Kyoto Kimono Rental Wargo is Muslim Friendly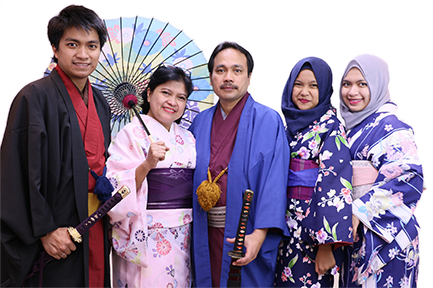 Kyoto Kimono Rental Wargo is
Muslim Friendly
Now you don't have to worry about renting kimono in Japan! Kimono Rental Wargo is very supportive to our muslim customers who need a praying place or want to wear a kimono or yukata with their hijab.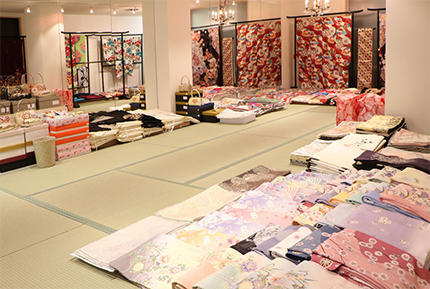 We provide a small space for our customers who want to pray (shalat). Simply tell our staff before the kimono dressing session or after you finish your tour around the sight­seeing spots with our kimono. We also have a restroom inside the shop. If you need a large space for many people, please consult with us when making reservation.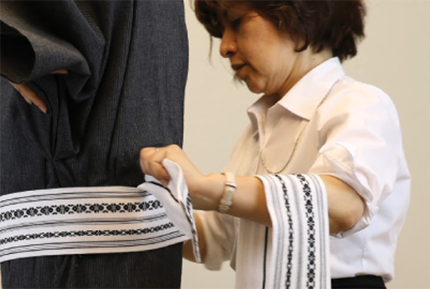 Our staff are all women and they are respectful to your privacy. You can still wear your clothes inside the nagajuban (inner kimono) without undressing either clothes or hijab. The dressing room can't be seen from outside, and separated from men's.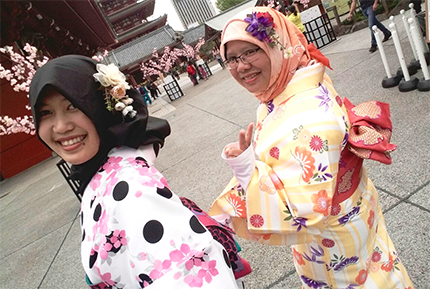 We do not provide hijab, please bring your own. We have some extra options for you to fully enjoy our services like stole and haori (Japanese traditional coat) to cover yourself more neatly; We also have free lending kanzashi! It's Japanese traditional hairpin that will fit your kimono and hijab style. Some have pins or clips that can be sticked on your hijab nicely..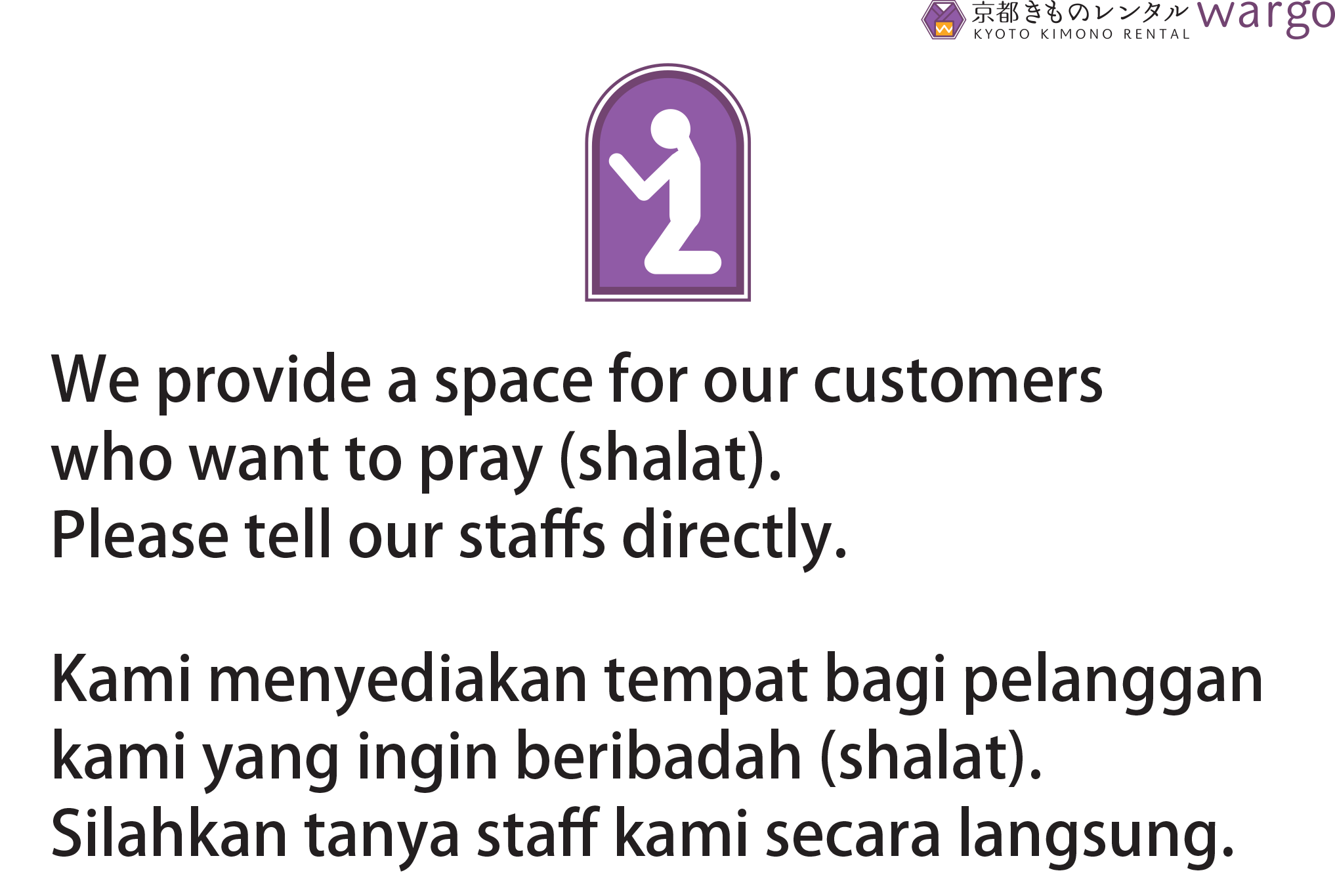 Shop List

Reservation

Service
Copyright © 2019 きものレンタル
wargo.All Rights Reserved.