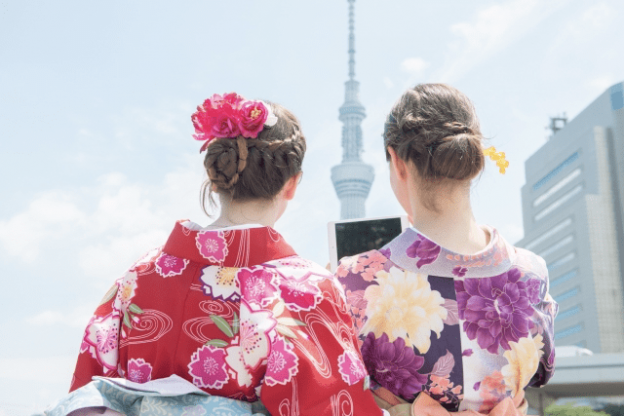 6 Points to Consider When Choosing A Kimono Rental Shop in Asakusa
Recently, we can see many people wearing gorgeous kimonos while sightseeing in the streets of Asakusa. Did you know that there are many kimono rental shops in Asakusa?
In this article, we will introduce 6 points to consider when choosing a kimono rental shop, especially if you are not sure which shop to go to. After reading this, we hope that you can find the best rental store for you!
1. Is the location of the shop near the tourist spot?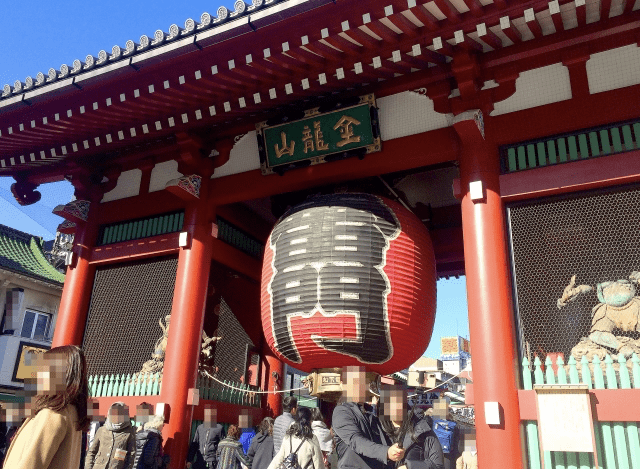 Whether or not the kimono rental shop is close to the desired tourist spot is an important point. If the tourist spots are far from the shop, you may find it exhausting to walk to the destination, also you might not be able to return the kimono in time because of the distance.
We recommend choosing kimono rental shops around Asakusa Station. It's easy to get to Kaminarimon gate, also to many photogenic spots such as Nakamise Shopping Street where you can eat at stylish cafes. It is convenient because you can walk to the tourist spots immediately and the access to the hotels and other places is convenient.
2. Is the price for a complete set? What are included in that set?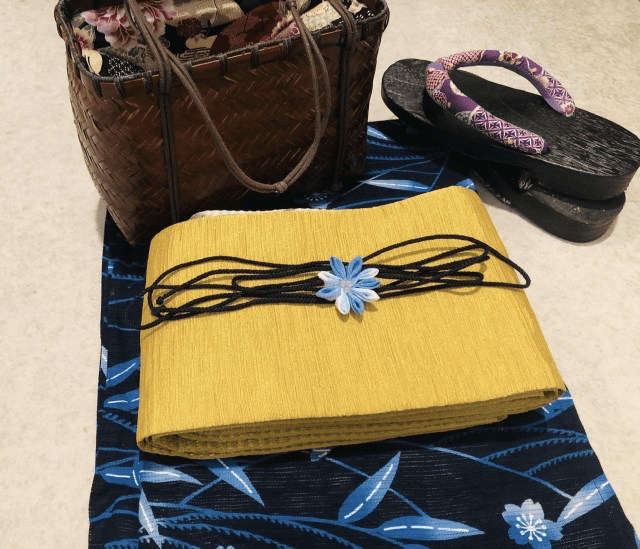 When choosing a kimono rental shop, you should always check the price. The first thing to check is whether the price of the plan includes dressing fee, accessories, hair set, etc. Some of them are charged separately, so even if you choose the cheapest shop, you may end up paying a higher price.
The recommendation is to choose the full set plan, which includes everything, such as hair set, handbags, and others accessories to complete your kimono look. You can enjoy your trip with peace of mind without the fear of exceeding your budget.
In addition, we recommend you to check whether or not there are extra charges when the kimono gets dirty. While walking around, it is possible that the kimono may get dirty. In such a case, a cleaning fee may be required, so if you are worried, please contact the shop for further information.
There are kimono rental stores that offer online discounts, couple discounts, and so on, so we recommend you to look for information on the internet beforehand.
3. Is there a wide collection of kimono? Are there many rental plan options?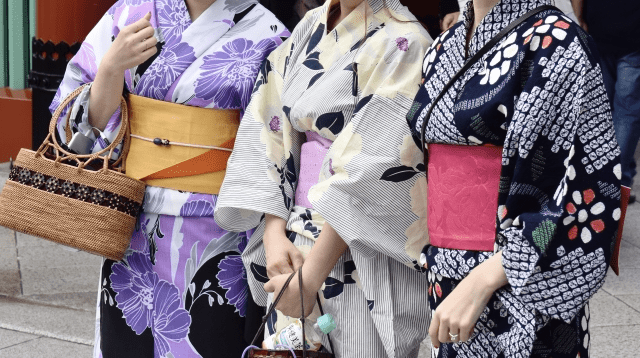 Depending on the shop, the types of kimono they have are also varied. If you think that, "I want to wear a retro kimono" and "I want a modern kimono", or if you have a favorite pattern, we recommend that you check their collection online to see if there is a kimono you like. In that case, the price may differ depending on the pattern of the kimono, so be careful, make sure the kimono you wanted to wear don't exceeds your budget.
In addition to the pattern, please pay attention to the number of kimonos at the shop. Many people rent kimonos on weekends and during the holiday season. It's a good idea to choose a shop with a large number of kimonos so that you can be sure you can find the one what you like.
4. What time do you have to return the kimono?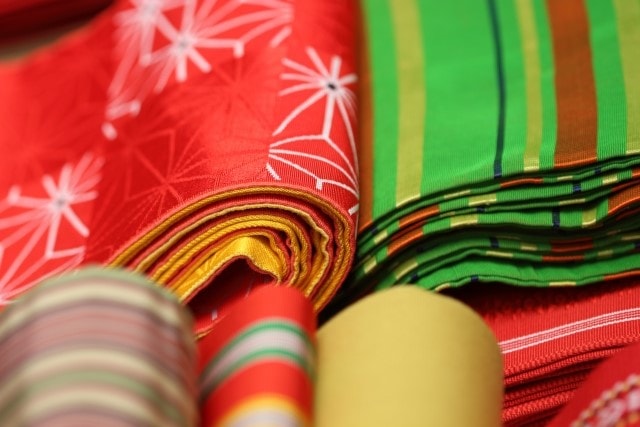 It is also important to check the kimono return time.
Depending on the store, you may have to return it by 5 pm in the evening, and if it is past the return time, an additional fee may be charged.
Some shops have the option to let you return the kimono on next day, so if you want to wear a kimono and enjoy sightseeing slowly, please check the available options in advance.
5. Can you make reservations and check rental availability online?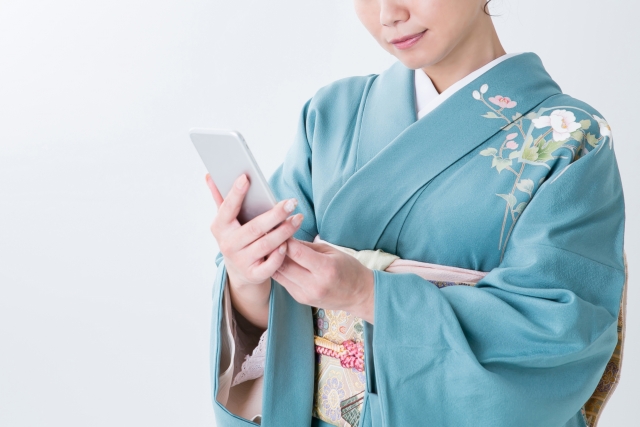 The reservation method also differs depending on the shop. These days, you can make reservations not only by phone but also online. You can also check the availability online as well, very convenient isn't it? If you would like to reserve a kimono on the same day, look for a shop that allows you to walk-in and make a reservation on the same day.
Also, it takes time for dressing up in kimono, so it is necessary to make a reservation at the detailed time. However, it's possible that you may miss the schedule. It is recommended to check in advance whether you can cancel or change the time schedule if some unpredictable things happen.
6. Check online customer galleries and reviews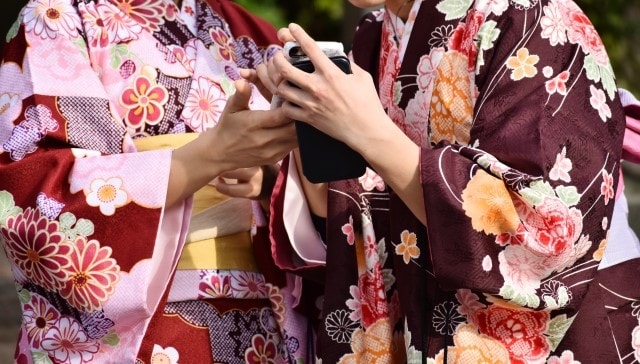 The shop's homepage contains photos and reviews of people who actually used its service. We think that it will be very helpful because you can read the raw opinions of the previous customers. In particular, the atmosphere of the shop and the staff's correspondence are difficult to understand without real customer opinions, so it is good to refer to the reviews.
Conclusion
In this article, we introduced 6 points to consider when choosing a kimono rental shop in Asakusa. Please refer to these 6 points to find a shop that suits you!
Kimono Rental Wargo Tokyo Asakusa Store is located in a wonderful place, only a 3 minutes walk from Sensoji Temple! You can use the full kimono set for sightseeing starting from 2,980 yen. For those who want to enjoy the night view of Asakusa in kimono, there is also an option to return the kimono the next day, you can make reservations online as well. Please check out our store whenever you visit Asakusa ♪
Click here for kimono rental reservation☆↓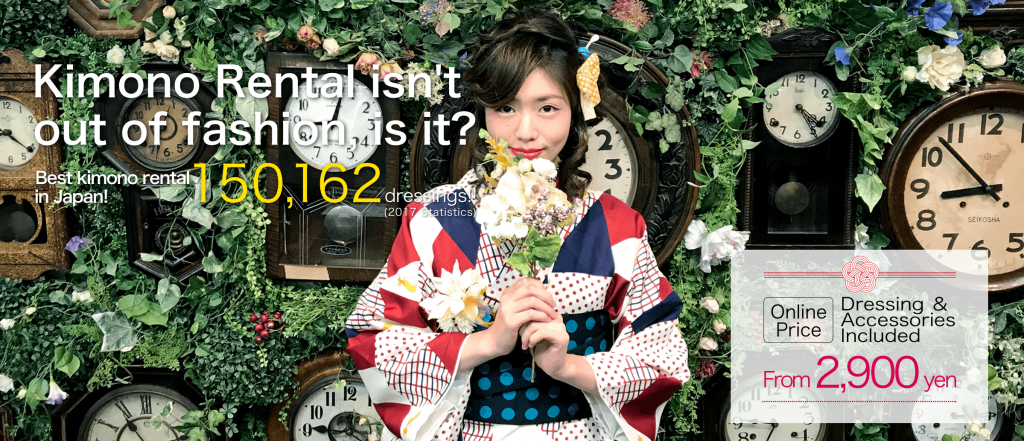 Basic Information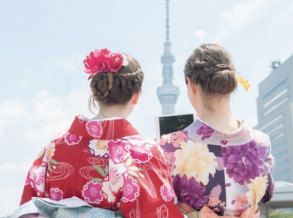 京都府京都市左京区銀閣寺町2

3~11月 8:30~17:00
12~2月 9:00~16:30

0120-42-0505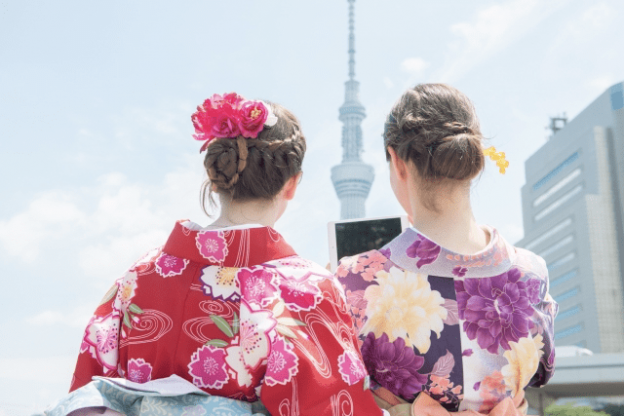 6 Points to Consider When Choosing A Kimono Rental Shop in Asakusa