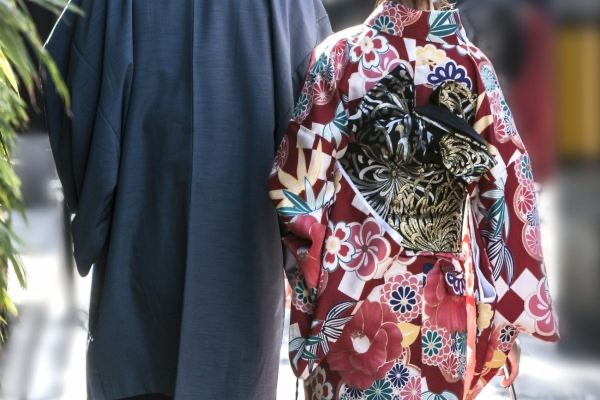 Photogenic Spots in Gion that You Should Visit in Kimono
If you go out wearing kimono, we recommend you to visit Gion area in Kyoto ♪
Gion has a unique atmosphere that attracts many local and international tourists.
Here are some recommended photogenic spots that you should definitely check when you visit Gion.
Kyoto Gion Yasaka Hall Gion Corner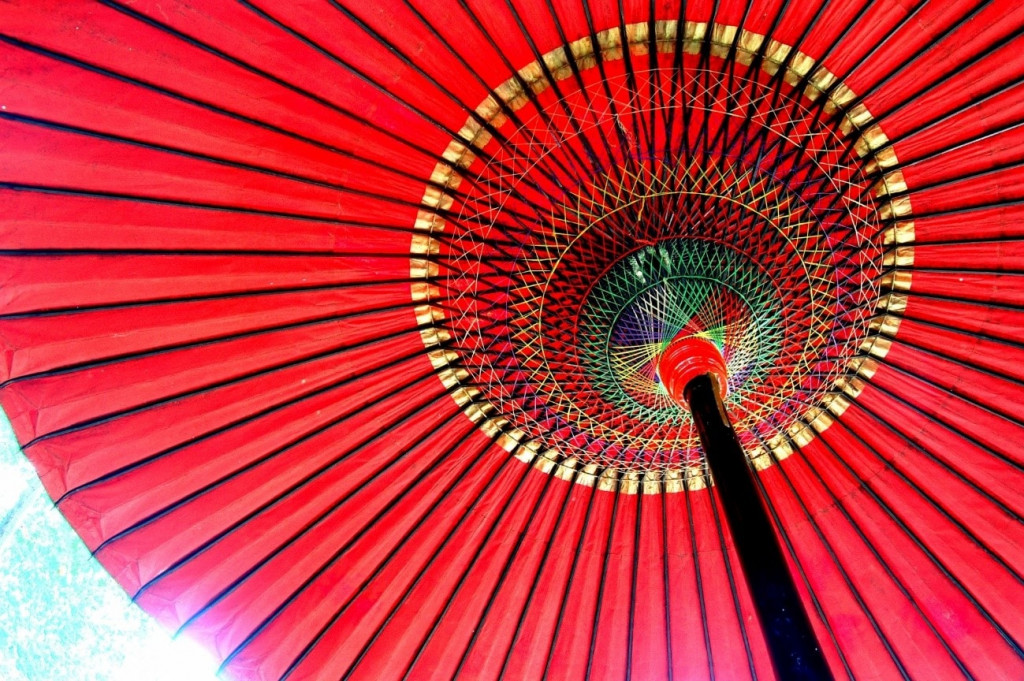 Gion corner is located at the center of Gion area, Kyoto.
Here, you can enjoy seven kinds of performing arts, most notably Kyo-mai dance performed by maiko dancers, Tea Ceremony, Flower Arrangement, Koto Music, Gagaku Court Music, Kyogen Theatre, and Bunraku Puppet Theatre, all in one place.
The overall performance is about one hour, so it can easily be enjoyed all kinds of audiences, including those who have never seen these traditional performing arts before.
It will be a special memory by experiencing Japanese traditional arts in kimonos ♪

Kyoto Gion Yasaka Hall Gion Corner
Address: 605-0074 Yasaka Hall, 570-2 Gionmachi Minamigawa, Higashiyama-ku, Kyoto
Performance time
Everyday starting at 6:00pm and at 7:00pm
(From December till the second week of March, performances will be held on Fridays, Saturdays, Sundays and national holidays only.)
Performance duration: about 50 minutes
Closed on
July 16, August 16 & from December 29 to January 3
Admission
Adults: ¥3,150
Students (Age 16-22): ¥2,200
Children (Age 7-15): ¥1,900
Infants (Age 0-6): free
Group Sales (20 people or more)
Adults: ¥2,200
Phone: 075-561-1119
Japan Kanji Museum & Library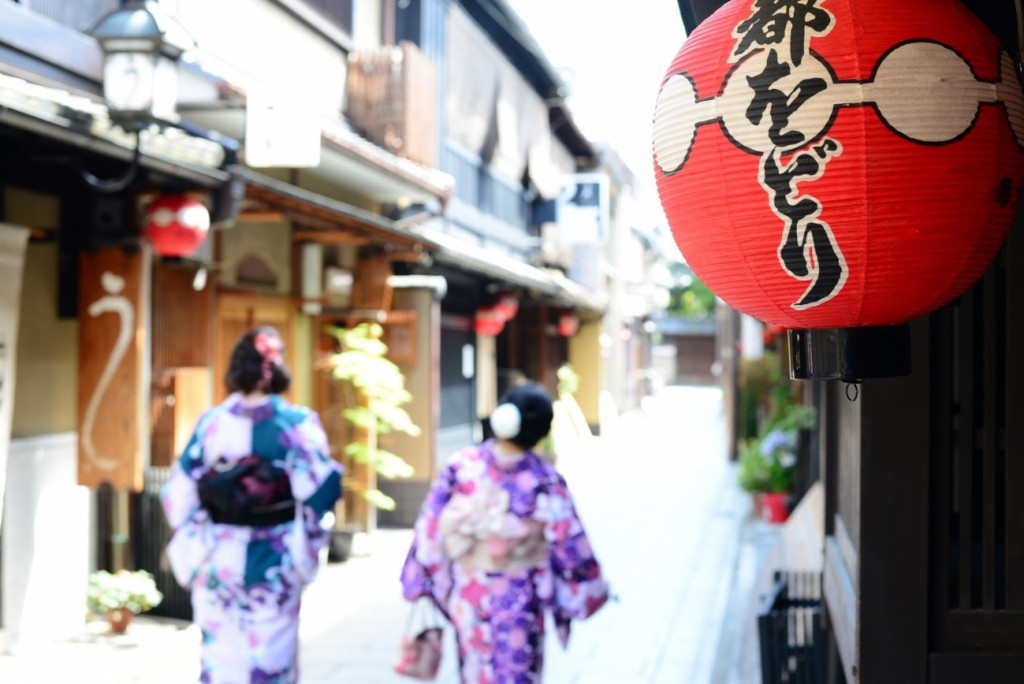 This is a new sightseeing spot in Kyoto, established in 2016.
The only kanji museum in Japan, so if you come to Kyoto you should definitely stop by.
If you think that you are not good at kanji, don't worry, you still can have fun here.
You can learn about kanji by taking quizzes, so you don't feel like you're studying.
Various workshops to further enjoy the world of kanji are also held from time to time ♪

Japan Kanji Museum & Library
Address: Minamigawa 551, Gion-machi, Higashiyama-ku
Kyoto
Opening hours: Open from 9.30 am to 5 pm
Closed Mondays, unless a national holiday, and over the New Year period.
Admission: Adults 800 yen
University & High School students 500 yen
Junior High School & Elementary School students 300 yen
Phone: 075-757-8686
Utsukushi-gozensha Shrine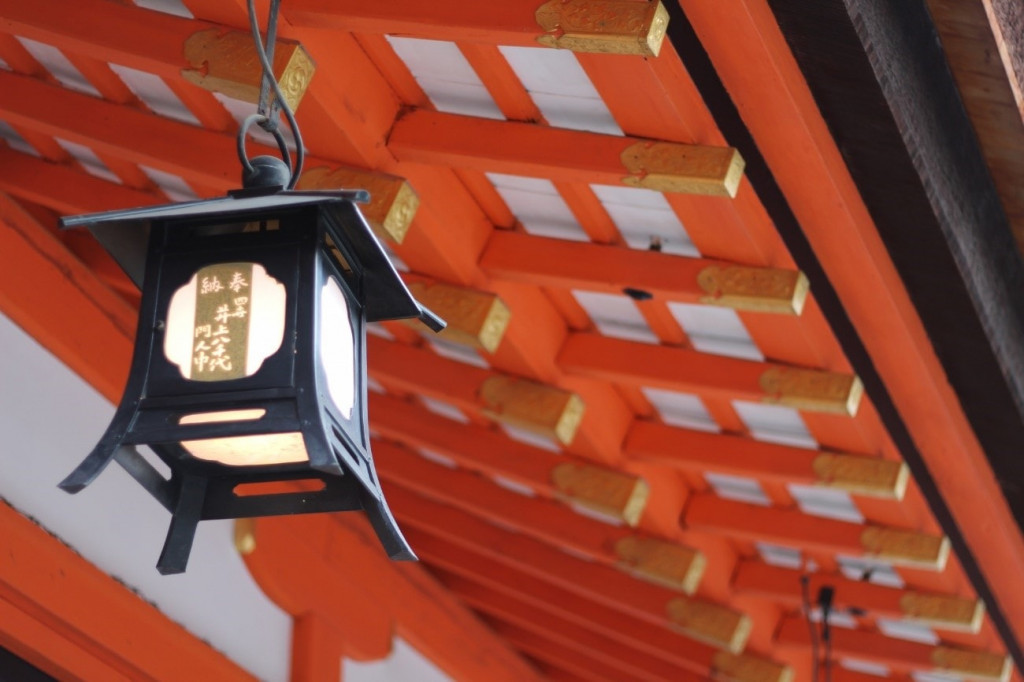 Utsukushi-gozensha Shrine is a very popular site of worship among women located inside the area of Yasaka Shrine.
There are three goddesses together known as "Munakata Sanjo-shin" who was believed to be born from the sword of Susano o Mikoto, which is worshipped as the main god of Yasaka Shrine.
One of the goddess is known as the goddess of beauty, entertainment, and wealth, it's what attracts so many visitors to this shrine.
This shrine is visited by many women including geiko and maiko from Gion.
It is said that applying droplets of the beauty water trickling next to Utsukushi-gozensha Shrine will purify not only your skin, but also your heart.
Take a few drops and apply it to your skin.
Utsukushi-gozensha Shrine
Address: 625, Gionmachikitagawa, Higashiyama-ku, Kyoto-shi, Kyoto, 605-0073
Phone: 075-561-6155
Yasui Konpira-gu Shrine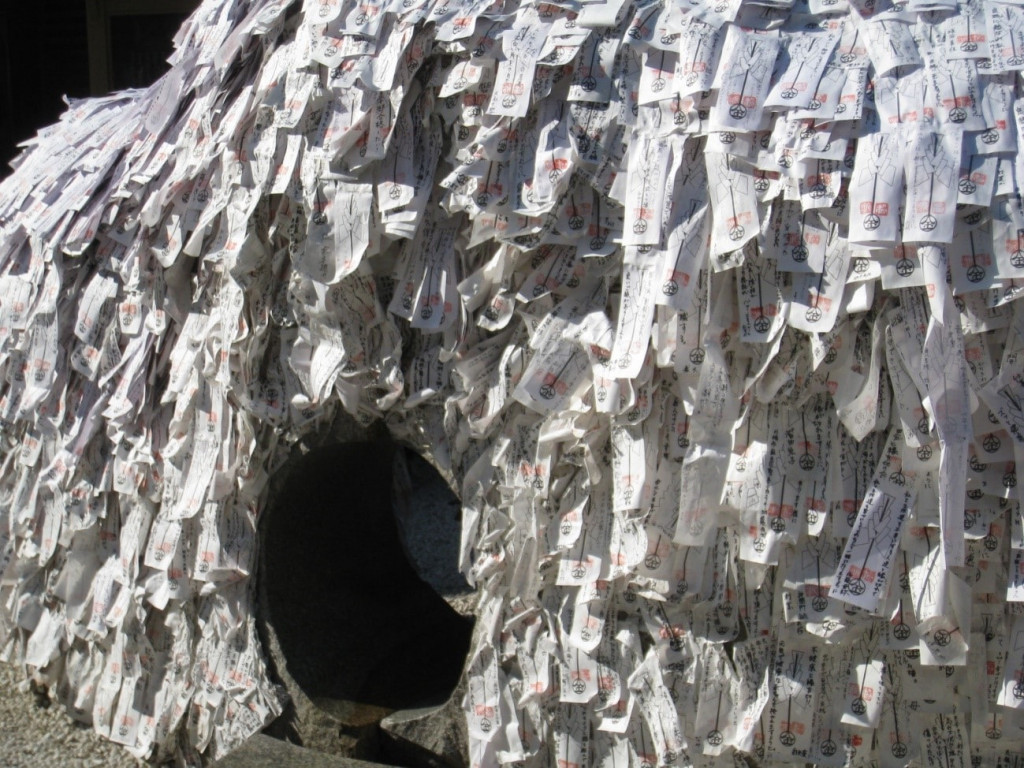 This shrine is located about 10 minutes south of Yasaka Shrine.
Yasui Konpira-gu Shrine is known as the strongest shrine in Kyoto to end bad relationships, and is visited by worshipers from all over Japan who want to break the relationships.
You can see other people's wishes on the countless ema placed on the precinct, so it's interesting to look at them.
In fact, it's not only a shrine to wish for an end of bad relationships, but also a power spot to pray for a good relationship.
Yasui Konpira-gu Shrine
Address: 70, Shimobentencho,Higashio-ji Matsubara Agaru, Higashiyama-ku Kyoto-shi, Kyoto, 605-0823
Opening Hours: Open 24 hours; the amulets can only be purchased from 9 am to 5.30 pm
Phone: 075-532-2036
Yasaka Koshindo
It is a remarkable photo spot where many young women come to take pictures.
On the precincts, there are many colorful and beanbag-like charms called "kukurizaru" hanging, and the number of women taking pictures here is increasing rapidly because of this charms.
Since the kukurizaru is sold for only 500 yen, why not try hanging a wish yourself?
This vibrant shrine is a sight that is rarely seen elsewhere, it is a photogenic space that goes well with kimono ♪ So please try it yourself!
Yasaka Koshindo
Address: 390−1 Kinancho, Higashiyama-ward, Kyoto
Opening hours: 9:00-17:00
Phone: 075-541-2565
 
Hanamikoji Street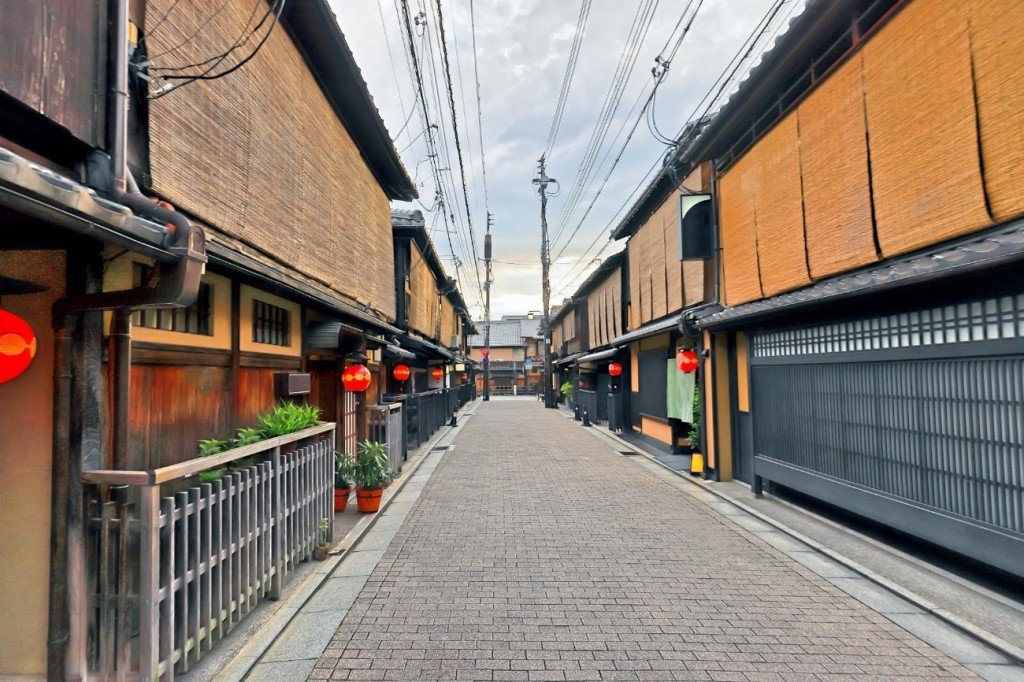 Gion's main street, Hanamikoji street, is stretching for approximately 1 km from Sanjo-dori to Kenninji temple.
Chayamachi on the south side of Shijo Street is also known as a popular tourist destination.
It is designated as the "Historical landscape preservation scenic area", and electric wires are buried underground to maintain the beautiful landscape.
The stone-paved road looks very beautiful and is one of the places you want to walk in kimono.
Hanamikoji Street
Address: Gion-cho Minamigawa, Higashiyama-ku, Kyoto
Phone: 075-343-0548
Conclusion
Kyoto has many magnificent spots that represent Japan so well, and we have introduced some photogenic spots around Kyoto in this column.
Please take a walk in your kimono to enjoy your time with your family, friends, or your partner.
You can enjoy the kimono of your choice at a reasonable price starting from 2,980 yen, and you can come to the store on the day without reservation.
There are 7 Kimono Rental Wargo stores in popular tourist areas around Kyoto, so please feel free to stop by whenever you visit Kyoto!
Click here for kimono rental reservation☆↓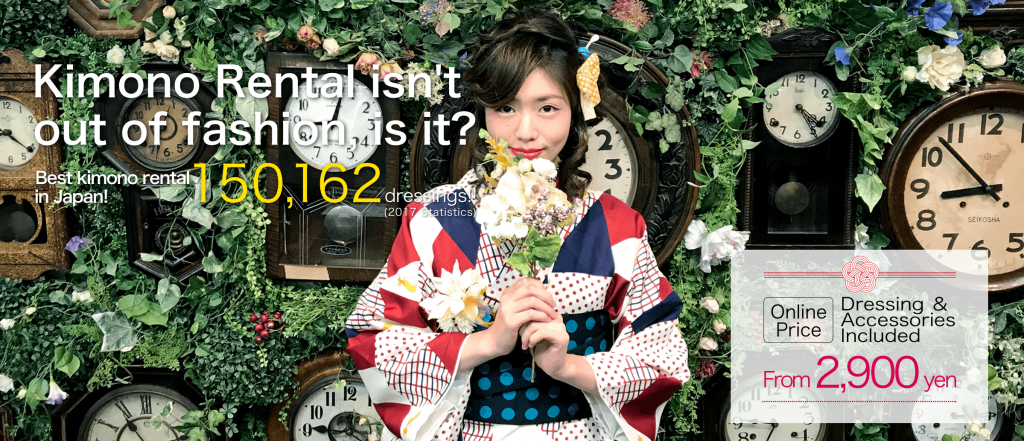 Basic Information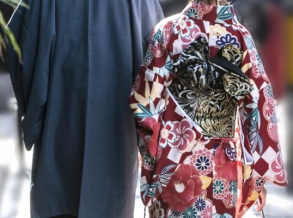 京都府京都市左京区銀閣寺町2

3~11月 8:30~17:00
12~2月 9:00~16:30

0120-42-0505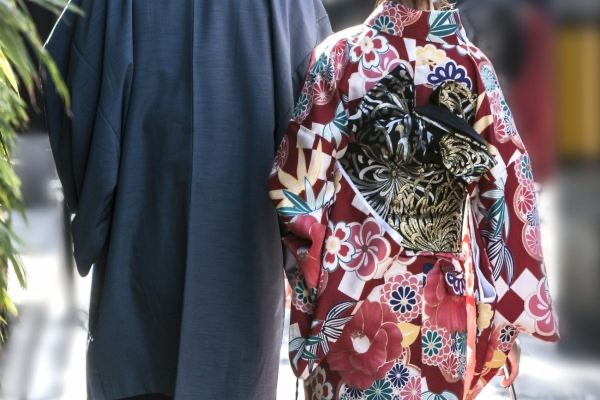 Photogenic Spots in Gion that You Should Visit in Kimono