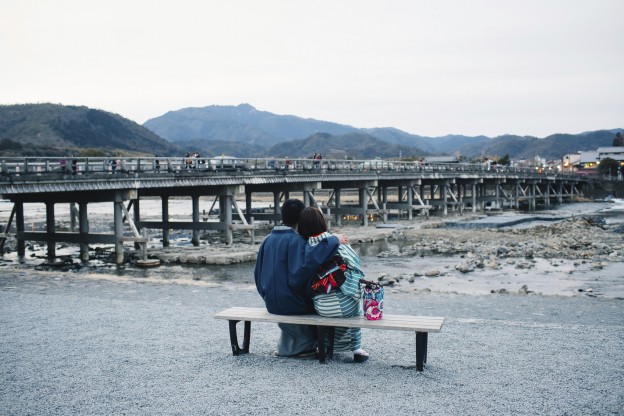 Urban Legend of Togetsukyo Bridge in Arashiyama
Togetsukyo Bridge and Horinji Temple Urban Legend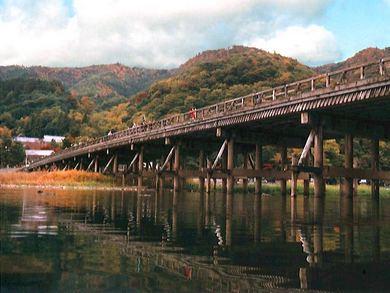 There are jinxes that should not look back on besides this. As one of them, there is a jinx that you should not cross with your lover. Looking back at this bridge when lovers are crossing, it is said that you are going to break up… uh oh
Places with such jinxes can be found in various parts of Japan, but we do not know the origins of Togetsu Bridge's legend. It is just a kind of urban legend, so whether you believe or not believe is up to you!
Horinji Temple is famous as a temple of the thirteenth sightseeing in Kyoto. Tsubasa is praying for the Buddhist memorial bodhisattva so that they can give wisdom by paying troubles to the celebration of the age of 13 at the end of the year. Although the day of pilgrimage was old March 13th in the lunar calendar, in the current Horinji, the spring is March 13 – May 13 and autumn is October – November. Children on this day will wear fine sized adults for the first time. Then go to a temple, write a kanji character that you care about on a half paper, give it to a fictional bodhisattva and receive prayers. Finally they will send you amulets and souvenirs, and thank their parents for their gratitude.
Togetsukyo Bridge seems to have good views every season, but the time of cherry blossoms and the time of autumn leaves are exceptional!
The mountain cherry trees of Arashiyama are said to have been transplanted from Yoshino mountain in Nara by Emperor Kameyama, and about 1500 cherry blossoms are blooming and lighted up around Togetsu Bridge. The best time to see cherry blossoms is from mid March to mid April. Autumn tints are also wonderful, and the mountains that colorful with autumn leaves on the riverbank are attractive. Cross the middle of the bridge and look around, you can see the magnificent scenery. The best time to see autumn leaves is from mid-November to early December. Also, since the light up will be held in March and December, it can be said to be time that you can not miss.
=============================
That is it! There are still so many interesting story about Japan.
Look forward to another column from Kyoto Kimono Rental Wargo~
Reservation for kimono rental is here ♪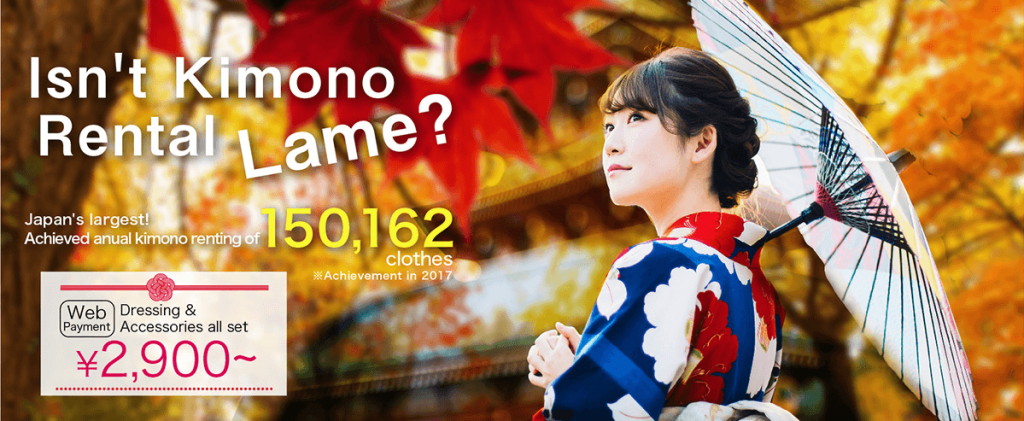 =============================
Basic Information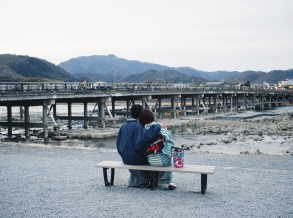 京都府京都市左京区銀閣寺町2

3~11月 8:30~17:00
12~2月 9:00~16:30

075-771-5725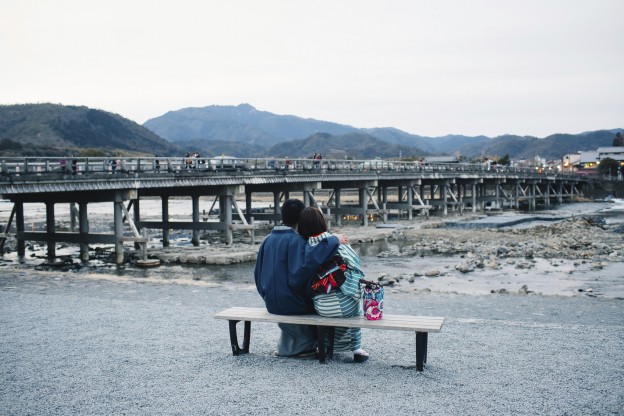 Urban Legend of Togetsukyo Bridge in Arashiyama