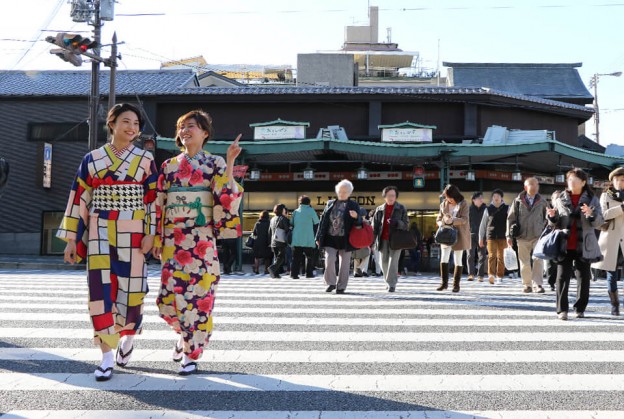 Most Popular Sightseeing Places in Gion
If we are talking about Kyoto…
Speaking of travel, there must be so many different sightseeing spots come to mind.
There are no ends if you count up start from overseas, domestic destinations such as; Tokyo, Osaka, Hokkaido, Okinawa, this time from among the sightseeing spots that everyone wants to visit regardless of you are an Japanese or foreigners, we would like to focus on introducing about "Gion" !
We will introduce about some of the recommended spots in Gion district, Kyoto. We will introduce you with a bit of history interwoven, so please take a look.
Recommended Spots in Gion
A red light district such as Pontocho, Kawaramachi, Teramachi and then diffuse in the west across the Kamogawa River, but when going to the east side there are scattered cultural assets such as the Namiza of Kyoto Shijo, Yasaka Shrine and Maruyama Park.
Of course, because it is not enough to go around in a day, we will introduce the spots we would like to hold down especially in Gion here.
By the way, if you move in Kyoto, we recommend moving the city bus and Kyoto bus.
Actually, it is 500 yen and you can get a one-day pass, which actually 230yen per rde, so you can get the advantage only by using it 3 times! Please do use it by all means.
1.Yasaka Shrine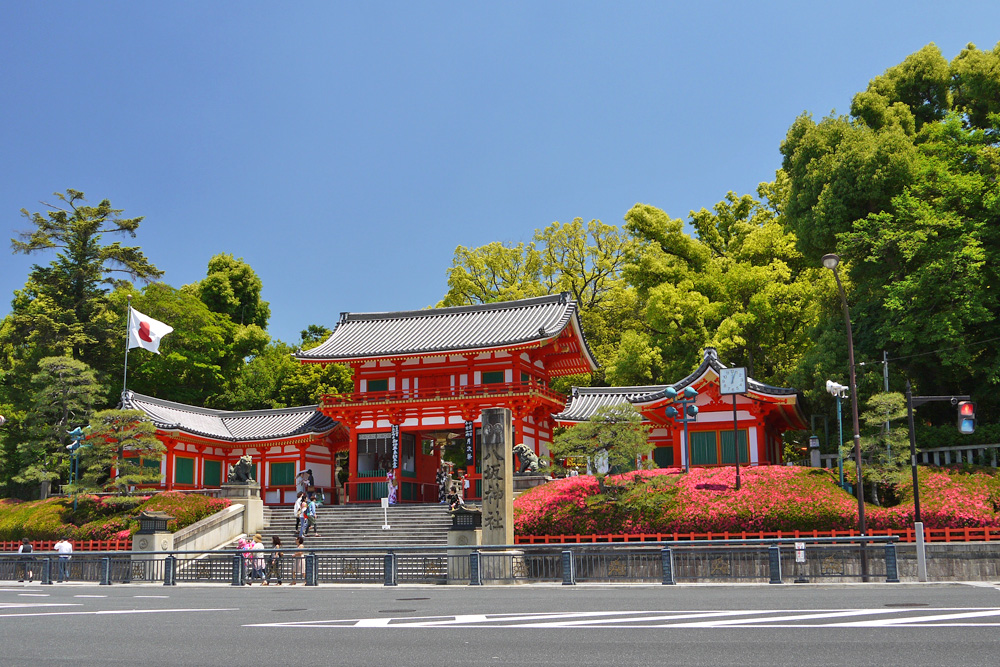 Speaking of Gion, "Yasaka Shrine" is one of the famous.
You can see it when walking from the Kamogawa to the east.
It is a historical shrine that has long been believed in the people of Kyoto, as well as people nationwide.
Actually, it became known as "Gion" that the "Gion festival" of Yasaka Shrine to be held every July is derived.
Yasaka Shrine has long been called "Gion san" and it spreads.
Yasaka Shrine where the Gion festival is held one of the three biggest festivals in Japan.
There are lots of interests, there is "beauty forecasters" in which beauty water said to be beautiful … especially if a woman adds just a couple of drops.
Women are definitely a place you want to visit.
Also, since the god of marriage comes to "Okuno main company", you can also pray for good relationships!
【Yasaka Shrine】
Access: 5 minutes on foot from Keihan Gion Shijo Station, 8 minutes on foot from Hankyu Kawaramachi Station
Address: 625 north of Gion Town Higashiyama Ward, Kyoto City
TEL: 075-561-6155
Worshiping time: 24 hours
Admission fee: Free
Official website: http://www.yasaka-jinja.or.jp/
2.Maruyama Park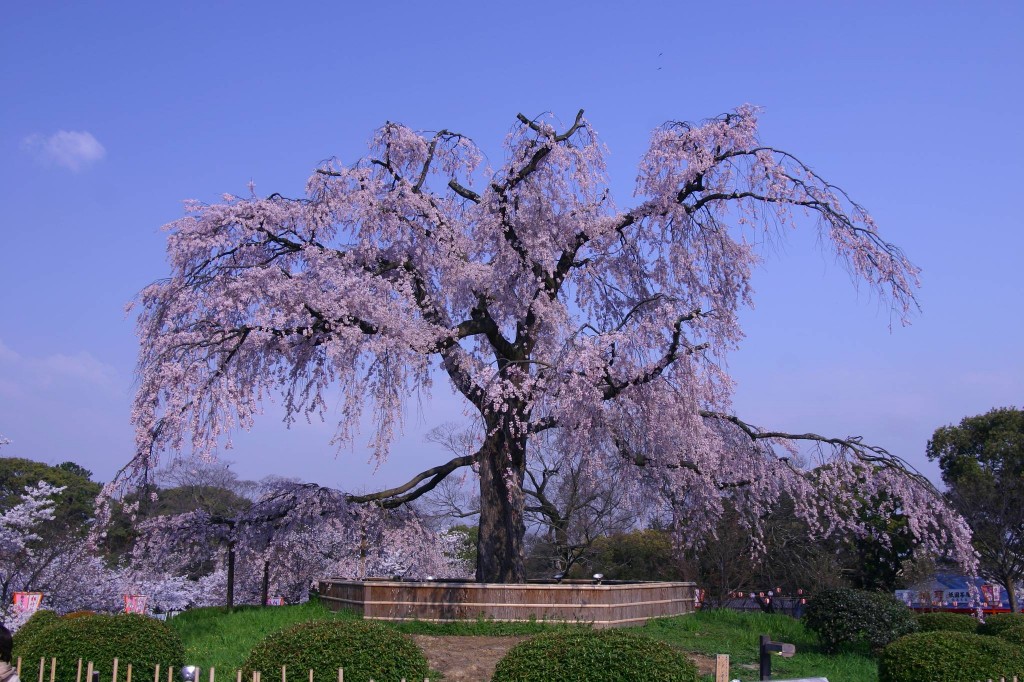 Next is a recommended route to go to "Maruyama Park" next to the shrine.
Maruyama Park is the oldest park in Kyoto, and has become a place for people to relax from ancient times.
The best recommendation is the cherry blossom season! The famous "Single white shidare sakura / cherry blossom" attracts viewers, and cherry-blossom viewing events are held in various places in the park.
The sunset time passes and we can enjoy a toast while watching the night cherry blossoming with beautiful lights.
There are no other places in Kyoto that can spend such a spectacular night.
This is also a place you definitely want to visit!
【Maruyama Park 】
Access: 10 minutes on foot from Keihan Gion Shijo Station, 10 minutes on foot from Hankyu Kawaramachi Station
Address: 473 Maruyama Town, Higashiyama ku Kyoto city
TEL: 075-643-5405
Worship time: 24h
Admission fee: Free
Official website: http: //www.city.kyoto.lg.jp/kensetu/page/0000083282.html
3.Kenninji Temple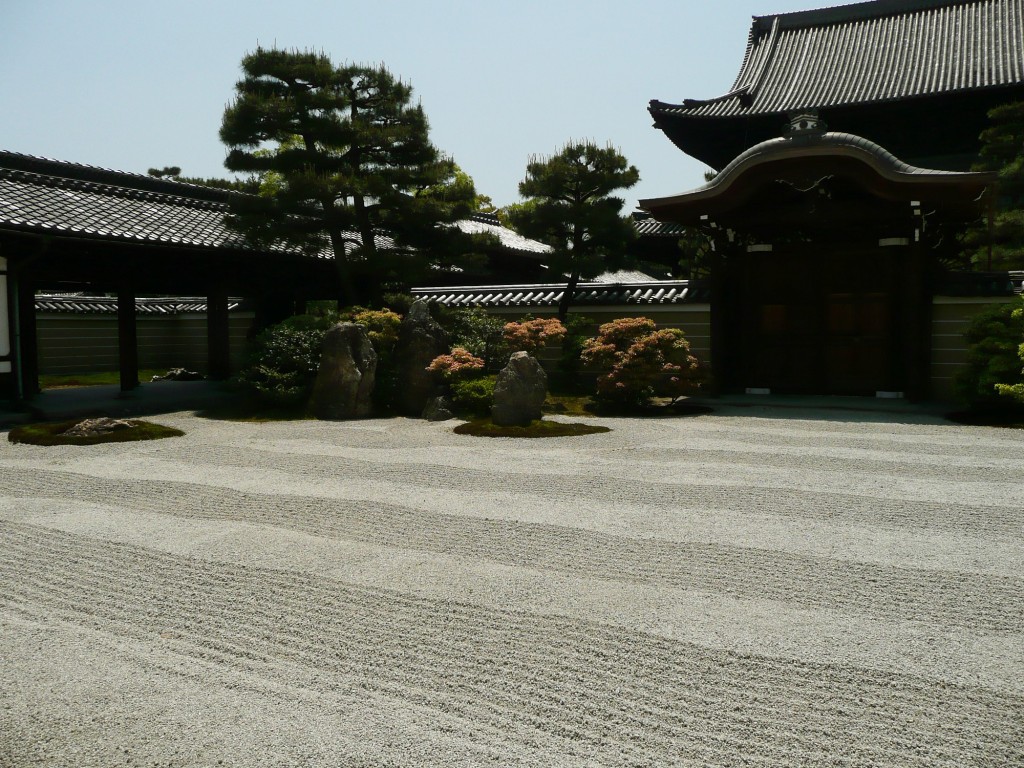 A Zen dojo that has been enacted in Kyoto Goyama, "Kenninji".
Some of them are decorated with Fujin thunder figure, which everyone has seen at one time, Ssangyong drawn figure of two crowned dragons of masterpieces.
Besides, from the wide Kodo-do, you can also see the Katsuyama water, you can do different ways of enjoying other spots.
Because it will be indoor appreciation, it is recommended that you can enjoy Gion unhurriedly in the rain.
【Kennenji】
Transportation: 7 minutes on foot from Keihan Gion Shijo Station, 10 minutes on foot from Hankyu Kawaramachi Station
Address: Komatsu-shi, Higashiyama-ku, Yamato-dori-doru 4 Article Down
TEL: 075-561-6363
Worshiping time: 10: 00 ~ 16: 30 ※ From 10: 00 ~ 16: 00 in winter season
(End of year end worship pause 12/28 ~ 31)
Official website: http: //www.kenninji.jp/
Admission fee: Free of charge in the precincts Paying 500 yen
4.Rokuharamitsuji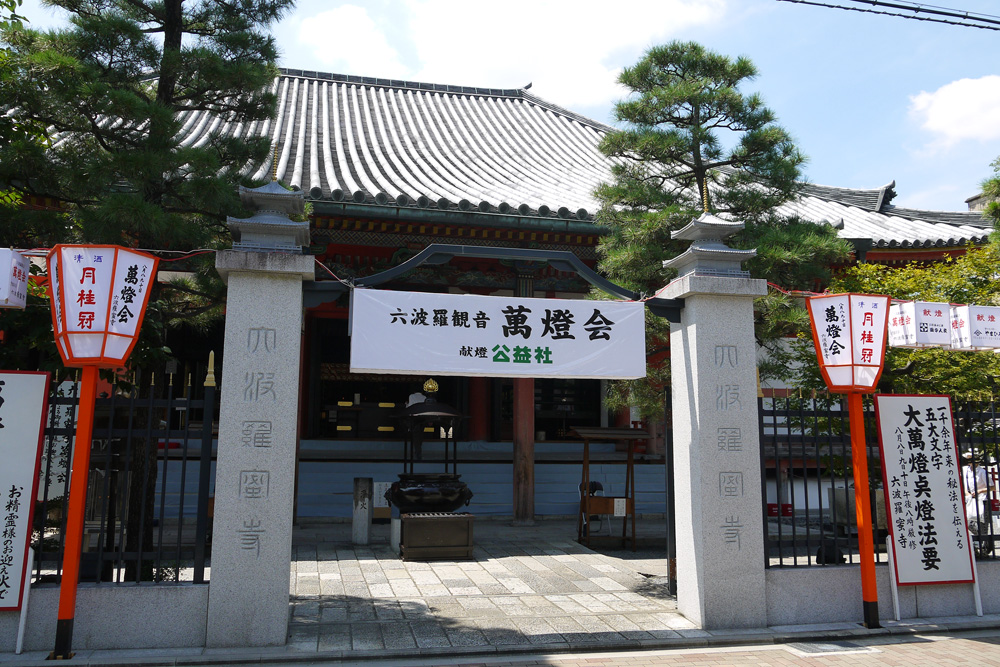 "Rokuhara Temple" which is also designated as an important cultural asset of the country.
It was erected by Sorai Kajin in order to escape the plague.
The main hall gives a deep impression to people who visit with vivid red paint.
There is an interesting Sumikuji in the Temple of Temple.
Usually I think that I will draw something written by fortune such as Daikichi, Yoshinori, Great Fuel, but here it is different.
Applying birthday and gender application will be awarded accordingly.
Yes, the lot to be given each person in advance is decided.
Since contents are in detailed contents,  it is a suggestion to try to draw once.
Why do not you visit when you come near you?
【Rokuhara Temple】
Transportation: 7 minutes on foot from Shimizu Gojo station, 15 minutes on foot from Hankyu Kawaramachi station
Address: Gojo-ku, Higashiyama-ku, Kyoto-shi Yamato-dōjigashiro East
TEL: 075-561-6980
Worshiping time: 8: 00-17: 00
Official website: http: //www.rokuhara.or.jp/
Admission fee: Free of charge in the precincts Paid from 400 yen to 600 yen
5.Kamogawa / Kamo River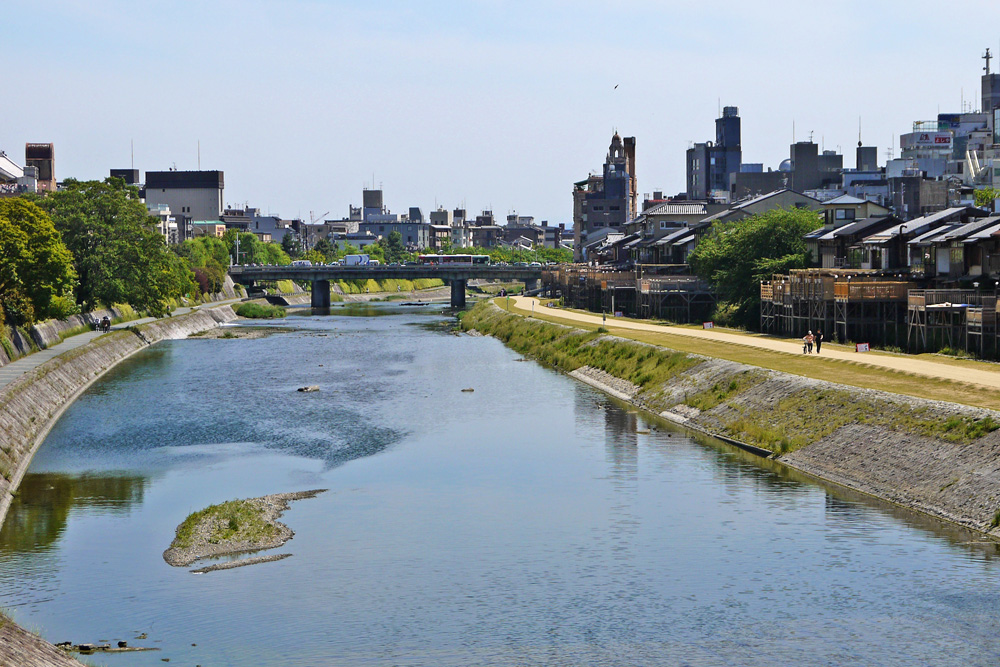 Kamogawa crossing Kyoto city. The waterside that passes along the entertainment district is exceptional.
In summer, Pontocho area's shops will take place, so you can enjoy delicious cuisine in Gion.
It is good to take a break in the Kamogawa area if you feel tired.
【Kamogawa】
Transportation: 1 minute walk from Keihan Gion Shijo Station, 1 minute walk from Hankyu Kawaramachi Station, 1 minute walk from Kyoto City Hall Subway Tozai Line
Official website: http: //www.pref.kyoto.jp/kamogawa/index.html
Gion introduced here is only a small part!
Since there are other famous shrines and temples, it is also a pleasure to think about sightseeing tours plan.
It will be colder in the near future, when the autumn leaves are colored. It is also good to stretch out to Arashiyama, Kibune and Kamigamo.
Also, if you want to explore the ancient capital, Kyoto, please wear a kimono and visit it by all means. There is no doubt that Kyoto trip will remain as precious memories!
"Kyoto Kimono Rental Wargo" has 7 stores in Kyoto, and 16 stores in total all over Japan!
One of the biggest  in Kyoto city, and we are renting out start from 2,900 yen for a kimono dress-up experience.
All accessories necessary for THE dressing are also ALL INCLUDED!
You can come by empty hand and return home without any hassle, so feel free to use it.
Make a reservation easily from the following link.
We will be waiting for your visit to Kyoto!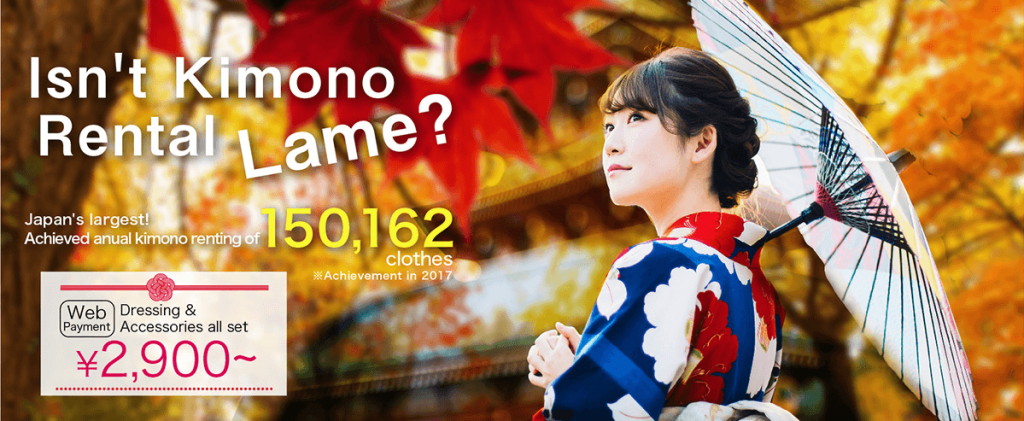 Basic Information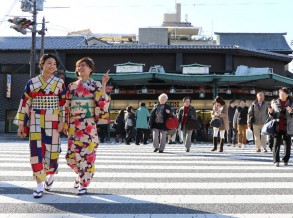 京都府京都市左京区銀閣寺町2

3~11月 8:30~17:00
12~2月 9:00~16:30

075-771-5725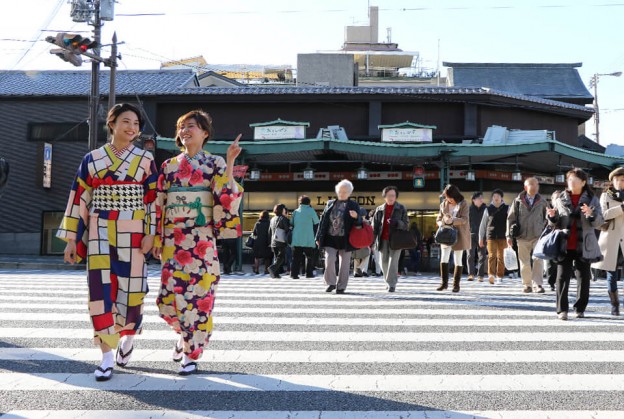 Most Popular Sightseeing Places in Gion