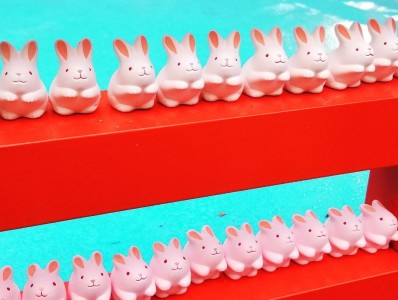 Unique Places to Visit in Kyoto : The Rabbit Shrine
Introducing Unique Spots in Kyoto!
Kyoto has abundant instagramable spots including popular sightseeing places and restaurant/gourmet. But that's not all!
There are actually many ways to enjoy Kyoto, which a lot of people have known it yet.
Although Kyoto is a fun place to visit no matter how many times you are coming, don't you got tired of those popular places?
I think that there are many people who want to enjoy the relaxed quiet Kyoto trip over the crowded place that has already been known by many.
For this time we will introduce some sightseeing spots in Kyoto thoroughly.
The first place to be introduced is.. this rabbit shrine!
■ Okazaki Shrine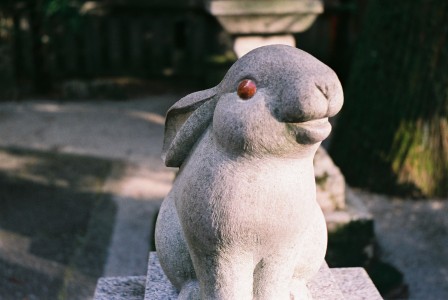 Okazaki Shrine is a power spot filled with rabbits in the precincts!
It is drawing attention as a fashionable photogenic spot now.
The degree of recognition is still low, and the year other than the year of the rabbit is recommended because it is not too crowded.
It is said that there is a benefit for marriage/couple harmony here.
Originally around this area, there were many rabbits and they were loved as The Gods gave birth to children,
As it is a small shrine, you can complete your visit in a short time and do some photography, and you may as well walk to the nearby popular tourist attractions, Heian Shrine, and Nanzenji.
This shrine is also a guardian dog in the shape of a rabbit.
By stroking their heads, you will be praying for married couples.
When you stop by, please show some love to this cute rabbits!
【Okazaki Shrine】
Traffic Access: Get off at City Hall No. 32, No. 203, No. 93, No. 204 "Okazaki Shrine Front"
Operation time: 24 hours
Admission fee: Free
Official website: http://okazakijinja.jp/
Lastly…
What did you think?
There are many nice spots in Kyoto besides this one place we introduced to you this time!
The spot where we introduced this time is the sightseeing area that still not too famous for foreign tourist, but the place is convenient and has easy access. It is a place where people who are not familiar to walk around while wearing kimono can also feel free to enjoy it ♪
For those who have not yet try this experience,
why do not you take a stroll in Kyoto by wearing the kimono?
We will be waiting for your visit!
Basic Information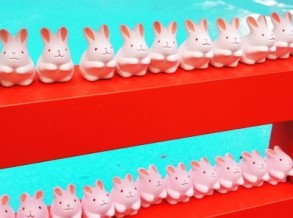 京都府京都市左京区銀閣寺町2

3~11月 8:30~17:00
12~2月 9:00~16:30

075-771-5725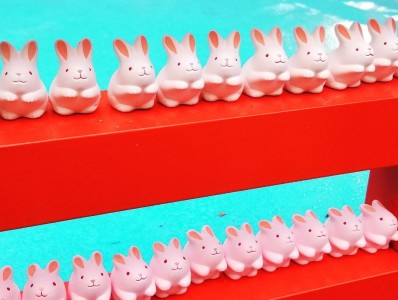 Unique Places to Visit in Kyoto : The Rabbit Shrine