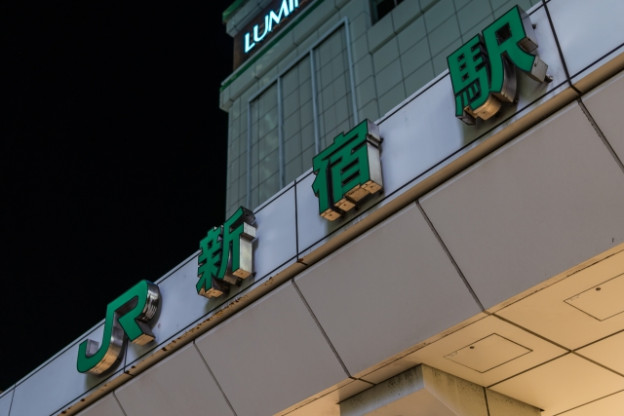 Shinjuku | Recommended Spots to Visit in Kimono at Night
Hello everyone! Kimono Rental Wargo here!

This time we will introduce "Shinjuku | Recommended Spots to Visit in Kimono at Night"!
There is a lot of places that can be enjoyed at night, just because Shinjuku is called a city that never sleeps!
Please take a look at our recommended spots to visit in kimono in the big city Shinjuku!

Hanazono Shrine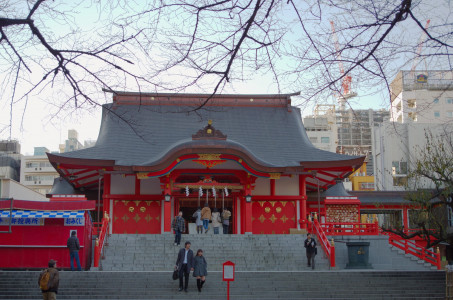 Hanazono Shrine has long existed as a guardian deity of Shinjuku.
Its history goes back to before the Edo period.
Held every November, Hanazono Shrine's Tori no Ichi festival is famous as one of the three major Tori no Ichi in the Kanto region.

Engi-kumade, good luck charms for businesses, are very popular to get in this festival!
*Engi-kumade is traditional Japanese Good Luck charm, long believed to draw in fortune and make your business thrive. These items are sold mainly at tori-no-ichi, festivals held in November at Shinto shrines nationwide.

In the precincts, there are three Setsumatsusha shrines.
*Setsumatsusha is a small shrines under the control of the main shrine, each one of them has deep benefits.

Itoku Inari Shrine
It's a small shrine located at the very end of the torii.
It is thought to grant visitors all sorts of good fortunate, such as marital harmony, fertility, and even good luck in getting married or finding love.
It has become a very popular power spot for young women and couples!

Geino Asama Shrine
Geino Asama Shrine is said to be a place where the god of entertainment, Konohanasakuya-hime, is enshrined.
Konohanasakuya-hime is a goddess that appears in Japanese mythology.
It is said that there are great benefits for those engaged in performing arts.
Maybe you'll meet some entertainers around there?

Osame Daimyoujin
People can place their old o-fuda in this place.
* O-fuda is a type of household amulet or talisman, issued by a Shinto shrine, hung in the house for protection.
It is made by inscribing the name of a kami and the name of the Shinto shrine or of a representative of the kami on a strip of paper, wood, cloth, or metal.

There is a sign that says "Please let go of your anger at this shrine".
So how about leaving the problems that caused you anger here and let Daimyojin to clear it up!

In addition to these, there are lots of things to see, for example: cute fortune lotteries such as Daruma Mikuji and Kitsune Mikuji.

Although it is located in the center of Shinjuku, it is a recommended power spot that allows you to forget the hustle and bustle of the city!
You can do your prayers until late at night and it has an easy access from the station, so please give this shrine a visit!

Access
Address: 5-17-3 Shinjuku, Shinjuku-ku, Tokyo
Access:
🌟 7 minutes on foot from JR Shinjuku Station East Exit
🌟 1 minute walk from Shinjuku 3-chome Station Exit E2 on Tokyo Metro Line

Tokyo Government Office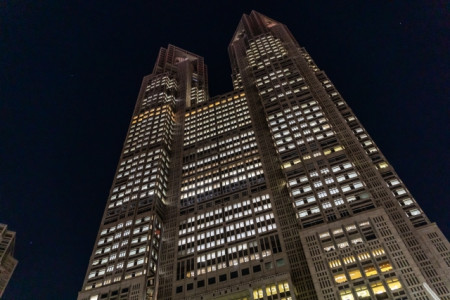 "What are we going to do at the government office?"
But, Tokyo Government Office in Shinjuku is actually a popular tourist spot!
The highlight is the observatory/viewing platform where you can see the scenery from 202 meters above the ground!

You can see the famous Tokyo icons such as Tokyo Tower and Tokyo Sky Tree from here.
And if you're lucky, you can see Mt. Fuji on a sunny day!
The most recommended thing to see is the night view from the observatory!
You can get a 360-degree panoramic view of the sparkling night view of Tokyo!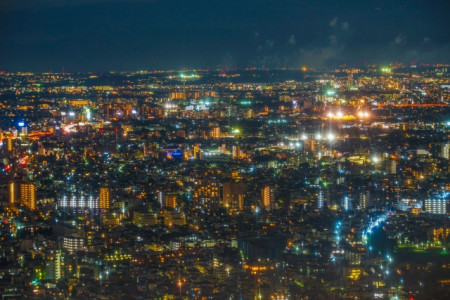 We are very thankful that it is open until late into the night.
And there is no admission fee!
You can enter for free and no reservation is required!

Access
Address:
2-8-1 Nishi-Shinjuku, Shinjuku-ku, Tokyo
Access:
🌟 10 minutes walk from JR Shinjuku Station West Exit
🌟 Directly connected to Tocho-mae Station on the Toei Oedo Line
Use the elevator from the 1st floor of the main government building to the observatory

Opening hours
9:30-23:00 (last admission: 30 minutes before closing time)

Samurai Museum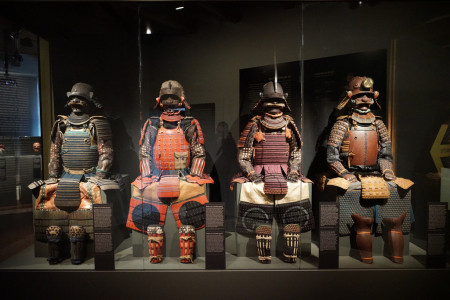 A museum about samurai, who were active from the Kamakura period to the Edo period.
You can learn more about samurai in Shinjuku!
At the Samurai Museum, samurai armor, helmet and Japanese swords that were actually worn and used by the samurai at that time were exhibited.

You can see the armor of super famous Sengoku warlords such as Ieyasu Tokugawa, Nobunaga Oda and Hideyoshi Toyotomi right in front of you!
You can actually wear samurai armor in this museum, making it a very popular facility for foreign tourists.

In addition to the exhibition, there are lots of things to see, such as a sword fight show by professional performers who have actually appeared in historical drama, live Japanese instruments by professional performers, and calligraphy classes!

The museum is located in the middle of Kabukicho, so it is open until night!
Make sure to visit while wearing a Kimono and experience the feeling of time slipping back into the past!

Access
Address: 2-25-6 Kabukicho, Shinjuku-ku, Tokyo
Access: 8 minutes on foot from JR Shinjuku Station East Exit

Opening hours
10:30-21:00 (Last entry 20:30)

Admission fee
Adults: 1,900 yen
Under 12 years old: 800 yen
3 years old and younger: Free

Conclusion
How was it?
There are many spots to visit in kimono in Shinjuku.
Please enjoy wearing kimono by Kimono Rental Wargo and enjoy the night view of Shinjuku!
Kimono Rental Wargo Shinjuku Ekimae store has a wide variety of casual kimonos for sightseeing.
We also have a good location, just a 1-minute walk from Shinjuku Station Central East Exit.
You can rent the kimono without any preparation beforehand, so please stop by when you come to Shinjuku!

Click here for reservations!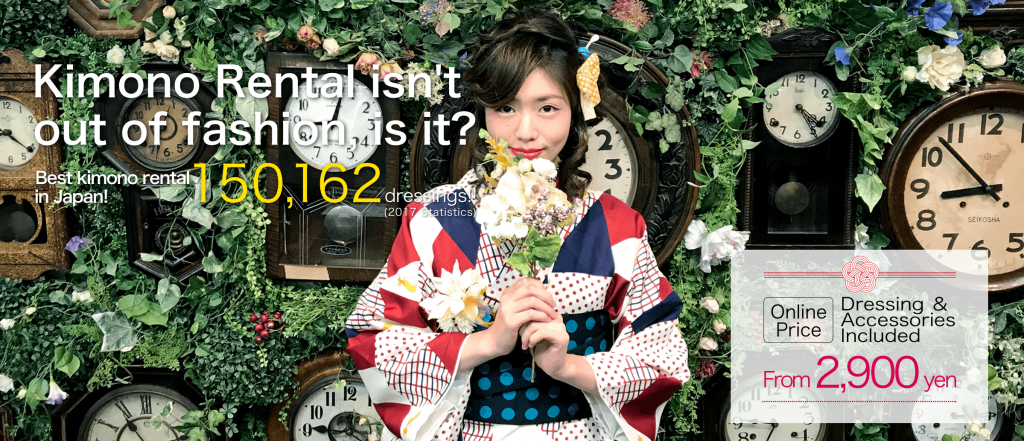 Basic Information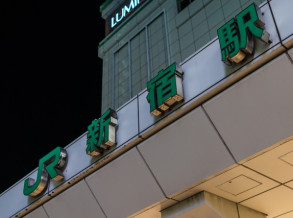 京都府京都市左京区銀閣寺町2

3~11月 8:30~17:00
12~2月 9:00~16:30

075-600-2830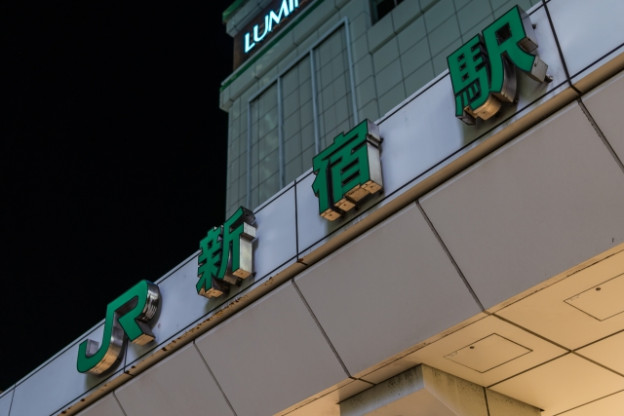 Shinjuku | Recommended Spots to Visit in Kimono at Night