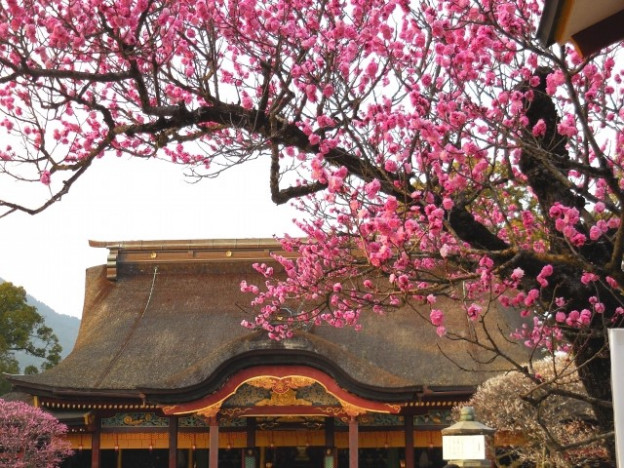 Stylish Spots in Dazaifu to Visit in a Kimono at Night
Dazaifu is one of the most famous tourist spots in Fukuoka prefecture.
The god of learning, Sugawara no Michizane, is enshrined in Dazaifu Tenmangu Shrine, which is often visited by pilgrims during the exam season.
Michizane is also known for his love for plum blossoms, and there is more than 200 plum species in the shrine's area.
Dazaifu is a place full of history and beautiful nature ♪
There are lots of famous places and events that you can enjoy at night.
This time, we would like to introduce the sightseeing spots in Dazaifu that you can visit in a kimono at night.
Umegae Mochi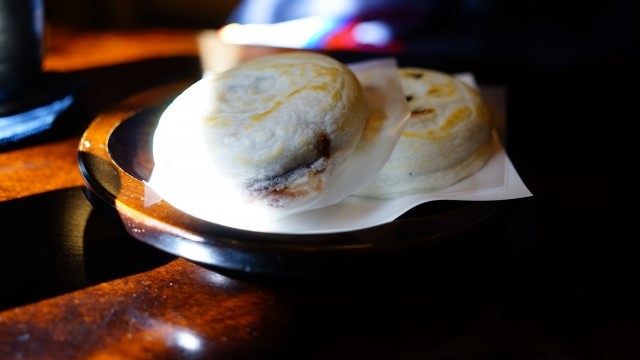 On the road approaching to Dazaifu Tenmangu Shrine, there are sweets shops where Umegae Mochi is being sold.
Umegae Mochi is a hand-baked mochi with bean paste on the inside and features a plum flower stamp is engraved on the outer skin.
Today, we're going to introduce you to "Kasanoya", a shop selling delicious Umegae Mochi which is open until 18:00.
It was built in 1922 and is so popular that there's always a line formed in the daytime.
The crispy skin and the warm anko on the inside (Anko = red bean paste).
Why don't you try freshly-cooked Umegae mochi during the cold night?
By the way, you can bring it as souvenirs and easily warm it up in the microwave once you get home.
Kasanoya
Address: 2-7-24 Saifu, Dazaifu, Fukuoka, Japan
Opening hours: 9:00-18:00
Phone: 092-922-1010
Dazaifu Tenman-gu Shrine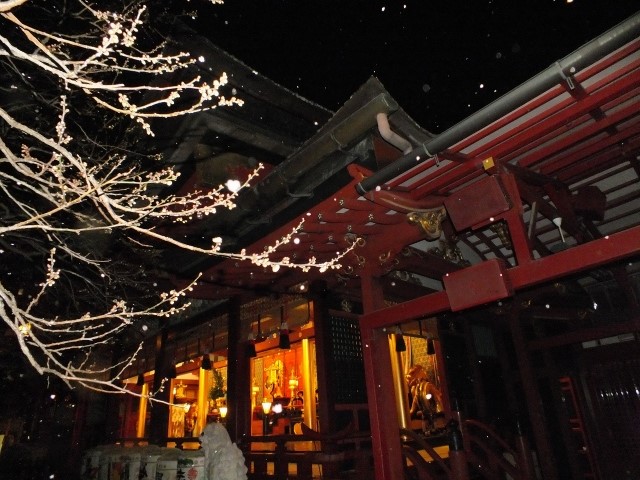 Dazaifu Tenman-gu Shrine is a must-see spot when you visit Dazaifu.
It's safe to come here even at night!
After sunset, outdoor lights will be turned on, so you can enjoy the beautifully lit up plum blossoms around the shrine♪
At night, there are not many visitors around, so you can take pictures comfortably.
Please try to take a picture in kimono with a fantastic view in the background!
The view of the plum blossoms looks best in early March, when the plum blossoms are in full bloom.
Also, on the 24th and 25th of July, there is a festival called "Summer Tenjin Festival".
On the night of July 25th, there is a ceremony called "Sentomyo" (meaning = A Thousand Candles), to comfort the spirit of Tenjin.
The spectacle of about 1,000 candles lit on the grounds is truly extraordinary!
In addition to that, "Yukata contest" will be held on the nights of both days, and the participants would do the Bon Odori dances in yukata.
If you love summer festivals, try participating in this contest!
Dazaifu Tenman-gu Shrine
Address: 4-7-1 Saifu, Dazaifu, Fukuoka, Japan
Opening hours:
April-November: 6:30 – 19:00
June-August: 6:30 – 19:30
December-March: 6:30 – 18:30
Friday, Saturday every week: 6:30 – 20:00
Phone: 092-922-8225(09:00 – 17:00)
Kamado Shrine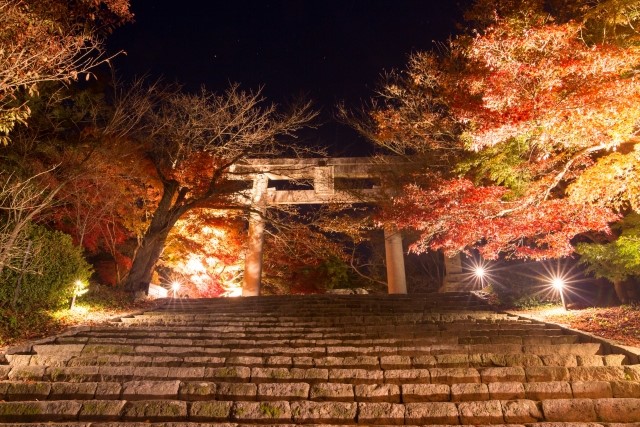 Can be reached about 10 minutes by bus from Dazaifu Station is Hōmangū Kamado Shrine, known as a shrine with the benefits of love's blessing and match-making.
The new amulet office and visitor center designed by Katayama Masamichi is very famous, and it is now a space that stands out for its combination wof traditional and modern elements.
Pink marble is placed in various part of the walls around the building, and the Ofuda and amulets sold are all pretty.
In addition, the grounds surrounded by maple trees/momiji are very popular as autumn leaves viewing spots.
Especially, there will be light up every day from November 15th to December 1st (from sunset to 21:00 o'clock), so make sure not to miss it!
There is an observatory stage in the back of the shrine, so you can gaze at the city of Dazaifu, if you want to spend your time slowly, please check it out♪
Hōmangū Kamado Shrine
Address: 883 Uchiyama, Dazaifu, Fukuoka, Japan
Opening hours: 8AM–7PM
(Amulet office: 08:00 – 19:00)
Phone: 092-922-4106 (9:00 – 17:00)
Umeshu / Plum Wine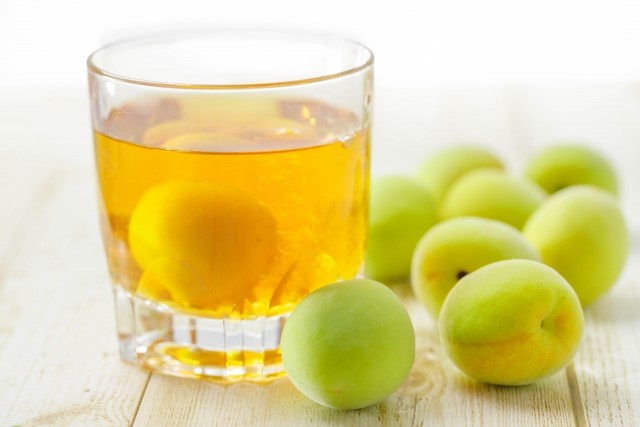 When you stroll around Dazaifu at night, in a city famous for its plum blossoms, you definitely want to drink plum wine♪
By the way, did you know that plum wine has advantages for beauty?
Alkaline plum has a beauty effect that makes the blood flows smoothly, and the citric acid contained has a diet effect that promotes fat burning ♪
In Dazaifu, most restaurants sell plum wine, so it's easy to find.
Conclusion
Eat some baked Umegae mochi, go around the beautiful shrine at night, and finally enjoy delicious plum wine, yummm!
This time, we introduced sightseeing spots in Dazaifu that you should visit in a kimono at night.
Why don't you take a stroll at the night in Dazaifu, a famous area for plum blossoms full of historical atmosphere, while wearing a beautiful kimono♪
Kimono Rental Wargo provides kimono rental at a very reasonable price starting from 2980 yen, so please stop by when you visit Dazaifu ♪
Click here for kimono rental reservation☆↓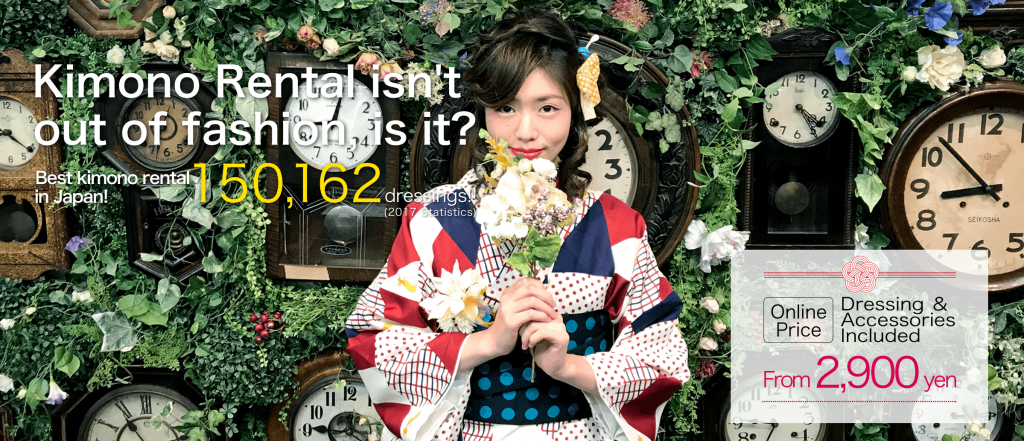 Basic Information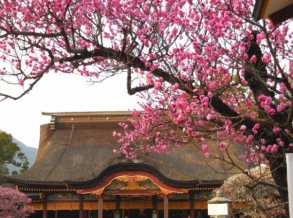 京都府京都市左京区銀閣寺町2

3~11月 8:30~17:00
12~2月 9:00~16:30

0120-42-0505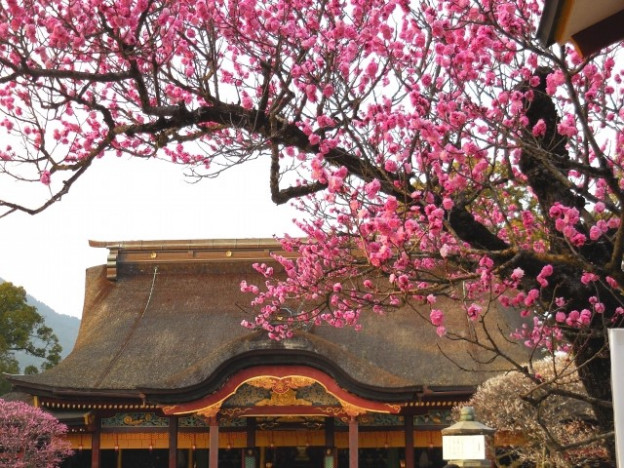 Stylish Spots in Dazaifu to Visit in a Kimono at Night