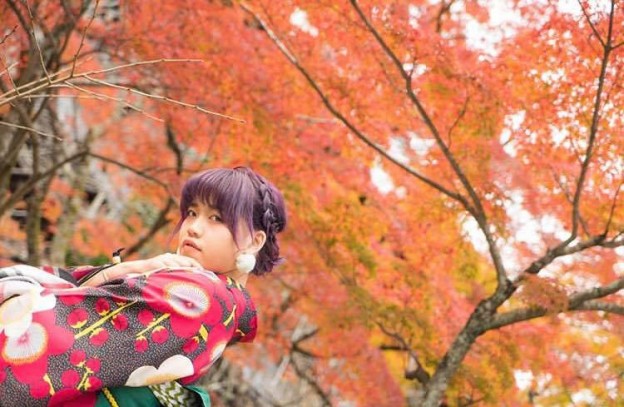 Perfect Place and Dessert in Kyoto on Autumn Season
One of Most Visit Place in Autumn Season of Kyoto

If you walk in Kyoto in autumn, Kitano Tenman-gu and Momijien will have to see absolutely nothing loss.
Kitano Tenman – gu Shrine is popular sightseeing spot and moreover, "Momiji" in autumn here is also famous. There are Momiji-en in the dojo that Toyotomi Hideyoshi built, and about 350 maples are planted. It seems there are a few old trees with age 350 to 400 years, and it was said that Sugawara Michizane, who is said to be an academic god, cherished it so much (* 'ᵕ')
If you are going to Kyoto, maybe there is a benefit of visiting this place and do a autumn-leaves hunt for relaxation?
In the best season, it is said that a maple colored in a river that flows along your dwelling falls, it will be a beautiful sight that will never be forgotten!
【Best time to see the leaves】
Maple Garden opening · October 25 – December 2 (9:00-16:00)
Momiji Enzo Light Up · November 10 – December 2 (Sunset – 20:00)
【Price】
Maple garden entrance fee admission fee Adult 800 yen · Child 400 yen
↑
Included with a cup of tea for free! !
【Access to Kitano Tenman-gu Shrine】
Kyoto prefecture Kyoto city Kamigyo ward Bakinamachi
· 5 minutes on foot from Kitano Hakumi-cho station on Arashi Den Kitano.
Or from the JR Kyoto station City bus 50 lines Ritsumeikan University 30 minutes to the front, get off in front of the Kitano Tenman-gu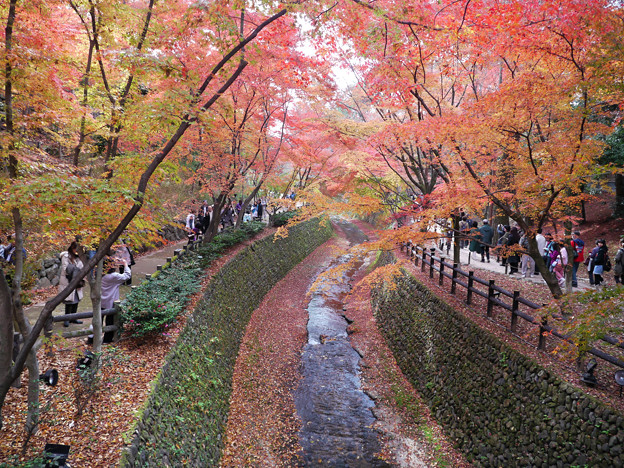 Spend the Autumn in Arashiyama For Free, Why Not?

Arashiyama is also chosen as "100 Favorites of Autumn Leaves in Japan".
At the Momiji festival held every second Sunday in November
Many people come every year and enjoy the unique scenery of autumn.
Let's thank Momiji festival for praising the beauty of the maple, with the support of the temples company around Arashiyama and Saga! It seems that it began in 1950.
The ship floats upstream of the Katsuragawa where the Togetsukyo bridge runs and traditional arts on the ship are displayed. It seems that Noh music and Kyogen will be held. On the back of autumn leaves, and on board! ! It seems that there is a very good atmosphere ('∀ ` ) ♡
This year 2018 will be held from 10 am on Sunday, November 11!
【Price】
It's · · · FREE! !
【Access to Arashiyama Momiji Festival】
Kyoto Ward, Kyoto City, Kyoto
· Araragi Arashiyama Line Immediately after Arashiyama Station
· JR Sagano Line Saga 10 minutes on foot from Arashiyama station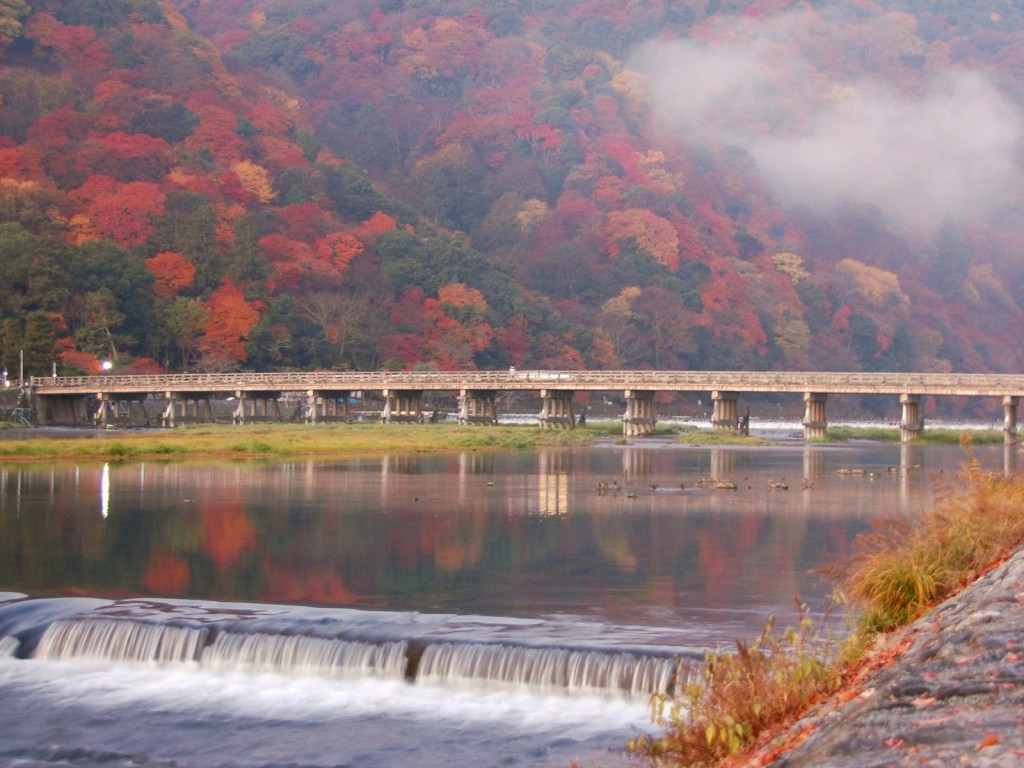 Perfect Dessert of Autumn in Kyoto is Daifuku♪
Daifuku of autumn packed with flavor and bean jam that makes many Japanese think of the beautiful atmosphere in autumn~
I will also introduce my extraordinary impressions! 
Green tea · · ·
Matcha green bean paste that you can taste exactly the flavor of Matcha.
It looks bitterly apparent! I thought, but by adding reasonable sweetness and cream
It seems to be mellow! Even those who do not like Matcha should try to eat it!
Chestnut powdered green tea · · ·
It is a super rich matcha taste spreading in the mouth.
A luxurious Daifuku with a whole chestnut that has been slowly boiled in it.
It is a classic Daifuku, but when the two words "Juwa – hu" and "boiled down" are combined
It is quite an attack power. .
Uji Hojicha · ·
Tea is being kneaded in the dough as well as the bean paste.
It's as if drinking a Hojicha!
You can enjoy the fragrant and deep flavor of Hojicha ♡
By the way, I am a hoji tea fan that I drink it from my usual days.
I want to eat this one the most!
Pumpkin  · ·
Pumpkin and caramel cream exquisitely match ♡
The saltiness of caramel further complements the umami (taste).
Salt makes the sweetness refined!
Cinnamon is working and the aftertaste remains fragrant.
Sweet potato · ·
Eat white rice with fried noodles, almost like the image of sweet potato + Daifuku
But actually it was totally different !!
Sweet potato sweet potato with sweet potato paste and white raw bean paste sweet.
I wrapped it in a soft dough and put a maple shaped sheepskin
Persimmon · ·
This is unusual!
First of all it looks like persimmons. Lol
In a colorful orange with a slightly square shape, there are bean paste made with finely dried persimmon and persimmon puree inside!
There is also a bit astringent tasteful Daifuku.
The figure at the time of splitting is amazing …!
It is very popular among women and sometimes sold out.
I want to try to eat all of them… (∩ ˃ o˂ ∩)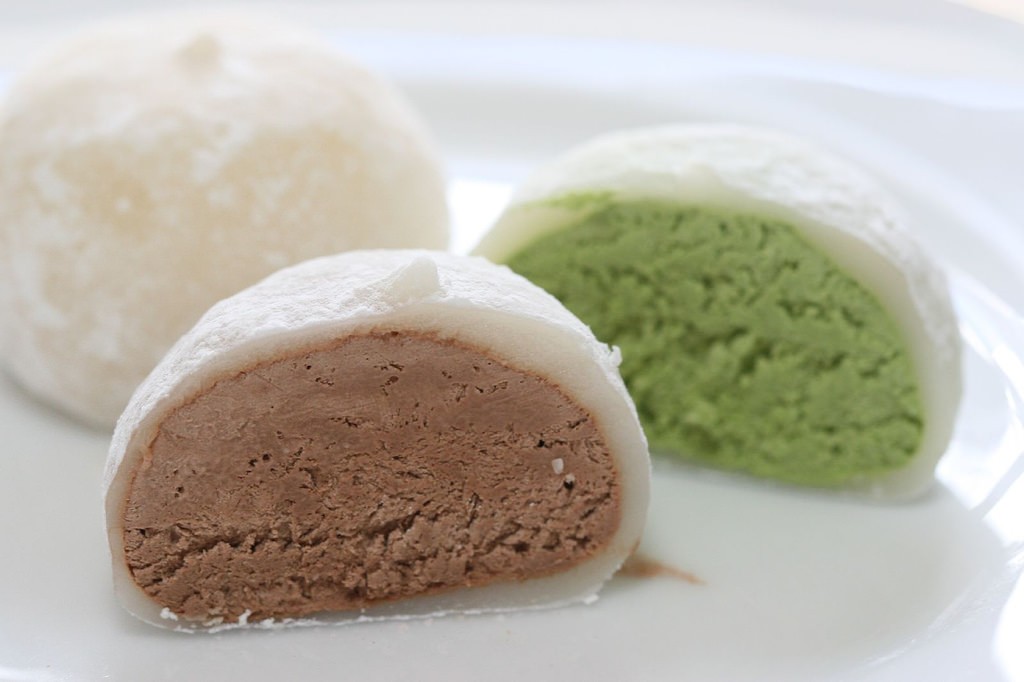 Lastly, Let's Wear Kimono to Get More Benefit~!
When you wear kimonos and present passports in Kyoto, you can receive various benefits at shrines, museums, museums and restaurants.
It's fun to wear kimonos and have sightseeing and to receive even more services!
In Kyoto, there is also a run-in spot in case you have collapsed by any chance so be relieved ♡
Choose a little retro kimono and enjoy the autumn Kyoto!
Reservation for kimono rental is here ♪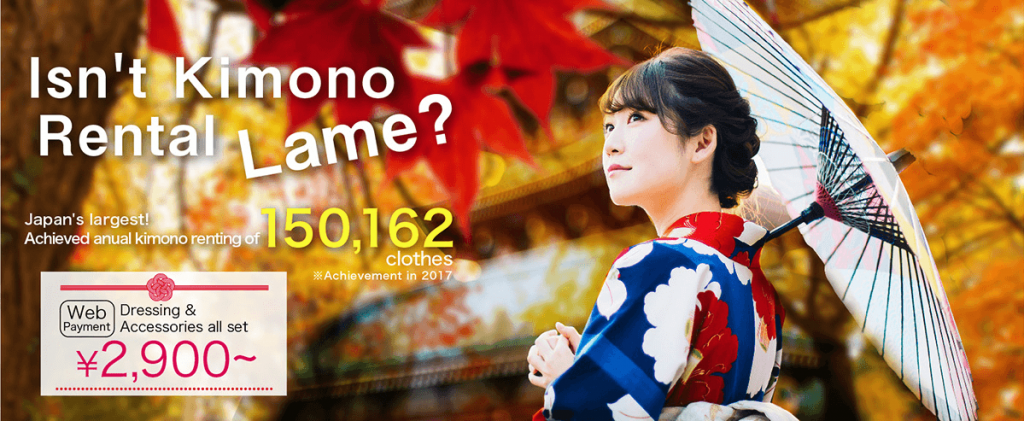 Basic Information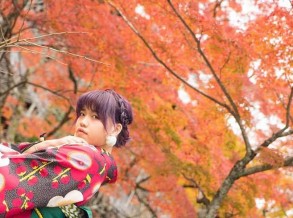 Kyoto Prefecture Kyoto City Sakyo Ward 2 Ginkakuji Town 2

March-November 8:30~17:00
December-February 9:00~16:30

075-771-5725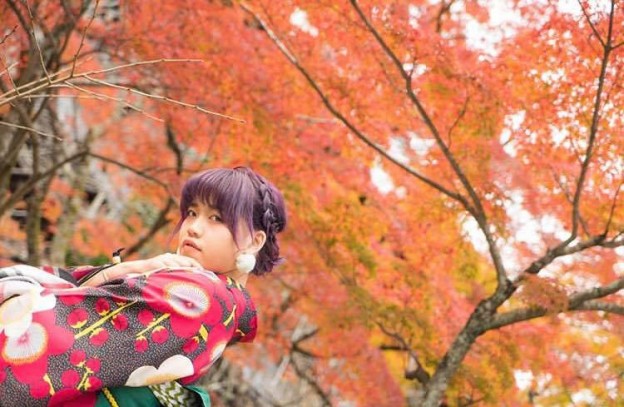 Perfect Place and Dessert in Kyoto on Autumn Season