Yukata vs kimono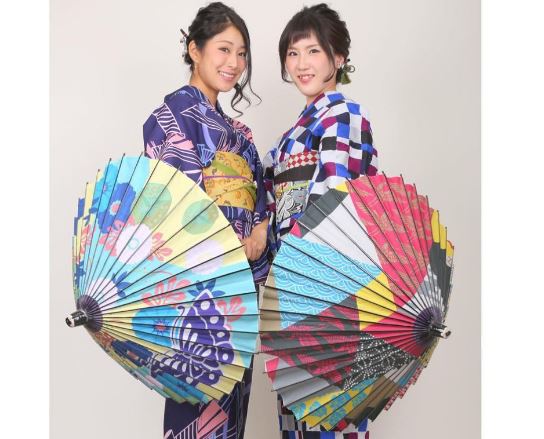 Yukata vs kimono are known to be used by both men and woman on a certain season. In a clothing line, it might be difficult to tell the differences in the pattern or style of the clothes. And for those looking at them at a glance will have such trouble identifying which is which.
Kimono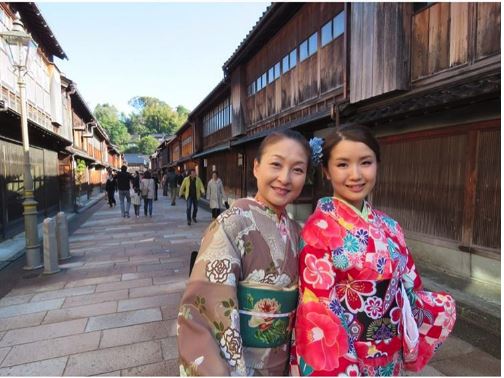 Kimono are the older, more traditional, and more expensive garment. They're usually made of silk or brocade, have an inner layer and an outer layer, and are worn with at least two collars. Both men and women wear kimono. They can be worn year-round and have different seasonal styles – unlined in summer, lined in autumn and spring, and padded in winter. There are also different types of kimono depending on the occasion as well as the wearer's social status.
Yukata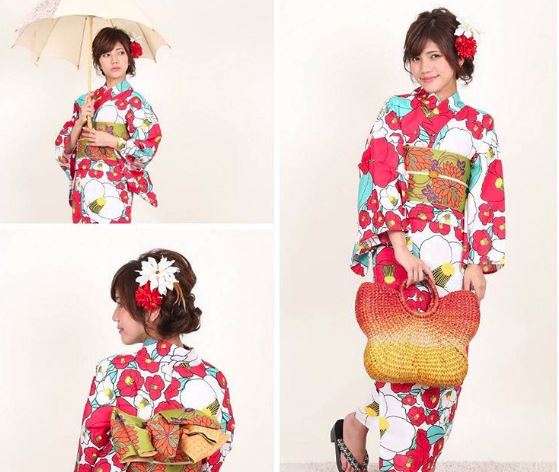 Yukata are the more casual and inexpensive garment. They're typically made of cotton and are meant for wearing in the summer. Yukata are mostly worn by women; however, it's becoming more popular for young men to also wear them during the summer. Because yukata are less formal, people often experiment with colors, patterns, and accessories. Yukatas are also worn as bathrobes in places such as Hot Springs. While the Yukata is made from cotton the kimono dress comes in silk fabric.
The differences
About Yukata vs Kimono, there really is no simple explanation. However, you can generally identify a yukata versus any other kind of kimono by a few things:
1) Season: If it's not summer, it's probably not a yukata. Yukata are very casual kimono meant to be worn in the summer or as bathrobes at places like hot springs.
2) Material: If it's made of cotton it's probably a yukata. If it's not made of cotton it's probably not a yukata.
3) The collar: A regular kimono has at least two collars. One sits up close to the neck, while the other is a bit lower in the front so the first collar can be seen clearly. Basically what you're looking at is the juba collar showing underneath the kimono collar. You don't wear a juban under a yukata, though, so there should only be one collar (some people attached decorative ruffles to yukata collars for fun, but it's a very different look that the appearance of a juban collar under a kimono collar).
4) Footwear: Let see yukata vs kimono about footwear: You never ever ever go without socks with a kimono…except when you're wearing yukata. If the person you're looking at isn't wearing socks, the chances are much higher that you're looking at a yukata than a regular kimono. Some people might make exceptions for really fun patterned socks, though, so this isn't always the best way to tell.
5) Really crazy decorative stuff, like heko obi (soft, scarf-like wraps as opposed to the stiffer, flat obi), false obi jime, or an obi that has been twisted or folded in the front to show off the color on the reverse side. Heko obis might be used on their own, which is something you would never see with other kinds of kimono except possibly on small children. Some people also use them in conjunction with a regular obi to look more decorative. If someone is wearing an obi jime, look to see if it seems to be holding any part of the obi bow in place. On a regular kimono the obi jime is both decorative and useful (it helps hold the bow together), but on a yukata it's just decorative. If you see an obi that's twisted or folded in the front, you're almost definitely looking at a yukata, because you wouldn't do that kind of thing at all with a regular kimono.
Now you think yukata vs kimono who is the winner? Despite their differences, both kimono and yukata have one important rule, which is that you must wear them with the left panel over the right. Wearing them the wrong way is considered extremely rude as right-over-left is how the dead are dressed in Japanese culture. To avoid this faux-pas, remember that you should be able to slip your right hand underneath the top panel of your garment, as though you were tucking something inside.