Kimono origin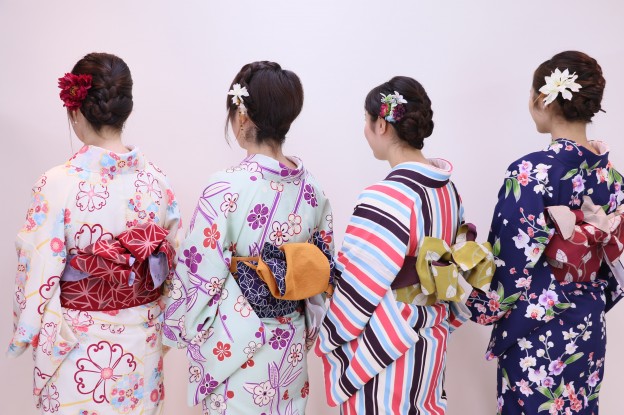 The kimono is the most basic term for traditional Japanese dress. The term literally translates as "thing to wear." The word kimono came into use in the late nineteenth century as a way to distinguish native clothing from Western clothing, and thereafter became more common inJapan. Kimono refers to the principal outer garment of Japanese dress, a long robe with wide sleeves, made of various materials and in many patterns. It is generally unlined in summer, lined in autumn and spring, and padded in winter.
Summer kimono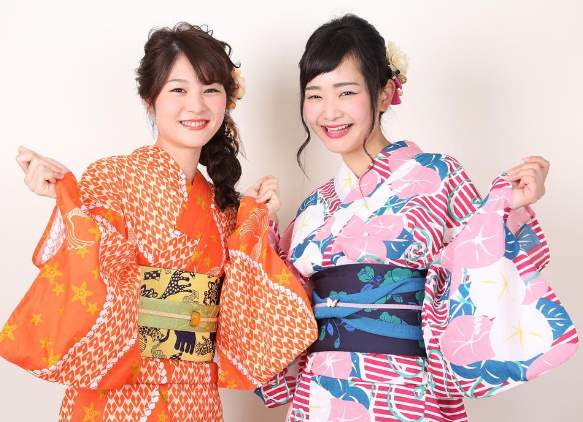 Yukata are traditional Japanese clothing that are often referred to as "summer kimono." The name yukata comes from the word yu (bath) and katabira (under clothing). In the Heian era (794-1185), court nobles wore linen yukata which were draped loosely after taking a bath. The yukata was later also worn by Japanese warriors and by the Edo era (1600-1868), it was widely worn by the public when public bath became a popular recreation in Japan It is similar in style to kimono but much lighter and more casual, and made of cotton. Yukata function both as a bathrobe and loungewear, or even to go outside. You can pick them in whatever color or pattern you want, and because they are only worn to events like summer festivals nowadays, they really set the mood. When you wear one, you know you're going to a festival, and you know you're going to be cute.
Wearing summer kimono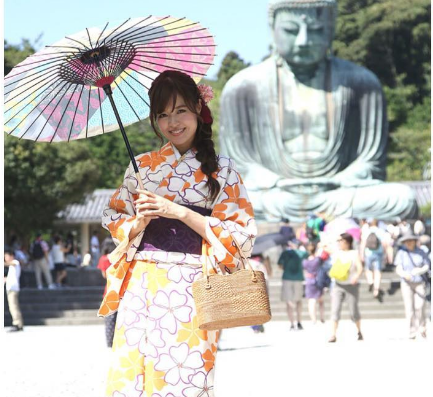 The downsides of this summer kimono are that you need assistance to put one on, and you can only walk with tiny steps when you're wearing it (maybe they should namba walk?). Oh, and don't even think about going to the bathroom. It's kind of a given that one side of the fabric is going to start slipping out from under the obi, or big belt-like strap. But hey, that's the look. Wearing a summer kimono (yukata) isn't just about the outfit, there are also certain hairstyles girls wear to complete the look. Putting your hair up is a requirement. Usually some sort of updo with a decorative clip is considered fashionable.
Summer kimono in modern day
Today, summer kimono (yukata) is widely worn as a casual wear in summer, as well as in festivals. Further, the yukata is also widely worn in ryokan (traditional Japanese inn). The yukata is loved for its lightweight cotton material. Fabric designs vary from the traditional plain cross hatch pattern to the more colourful designs. A cotton sash is usually worn with the yukata for casual daily or nightly wear. In attending festivals and public occasions, the yukata is worn with a wider belt, which can be simply wrapped around the waist and tucked in at the end. For a more formal appearance, the summer kimono (yukata) is worn with an obi belt, along with a matchinggeta (wooden sandals) and purse to complete the attire. Today there are not as many suitable chances to wear this colourful traditional Japanese outfit.