Men kimono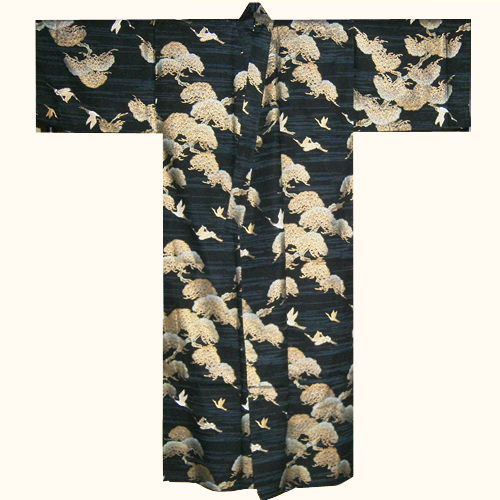 To Westerners the word "kimono" is synonymous with their image of Japan. Mere mention of the garment conjures up wistful, nostalgic visions of Japan's past, for Gaijin (foreigners) and Japanese alike!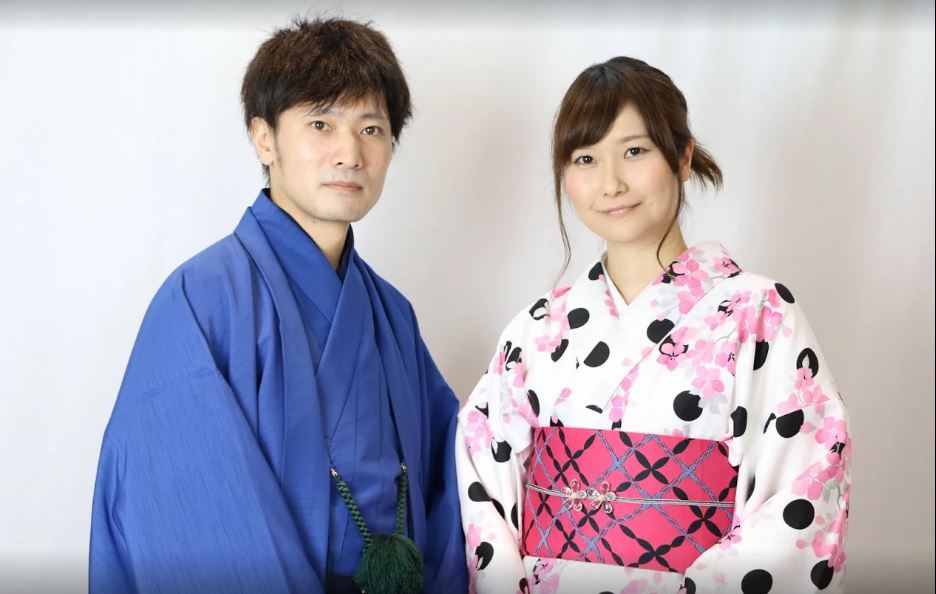 The Japanese love and reverence for nature was reflected in the themes chosen to decorate kimono. Flower blossoms, trees, and streams were lovingly hand painted onto the surface of the robes. Oftentimes kanji would be incorporated into the designs… bits of poetry or characters alluding to ideas or concepts would be embroidered or painted onto the garment.
Men kimono is a generic word like clothing. There are many different types of kimono for men. The very informal type is called Yukata. It is made of cotton and worn mainly to Festivals/Matsuri, or relaxing in Traditional Inns/Ryokan in the summer. You're most likely to see Japanese men wearing these. But for very formal occasions like a Weddings, they may rent an outfit (like Western men rent Tuxes) that would include a nagajuban/ under-kimono, kimono, obi-belt, hakama/skirt like pant, and haori/jacket all of silk. Men involved in the traditional arts often have occasions to wear men kimono and may own several of them. Tea Ceremony is one of the arts wear men tend to wear kimono, but usually just for the actual ceremony. Some will attend Tea Ceremony classes in kimono for the practice of performing in them. Kimono are also worn by many traditional entertainers.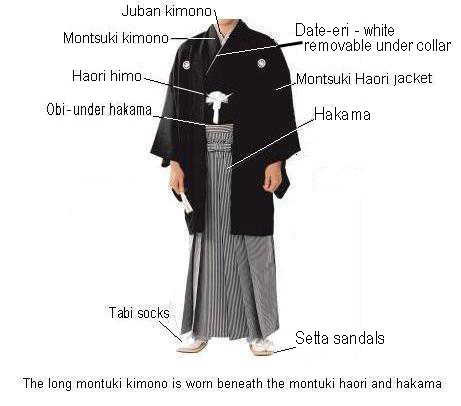 A fully formal outfit consists of an underrobe, the men kimono (usually black) with mon (family crests) on it, hakama (like a kilt, but longer) and a haori (waist length overcoat)zori and socks. There's also a keko obi (a narrow obi). Theres also some ties, underthings and other accessories (like a small formal folding fan) involved, too. A full men kimono outfit can (and does) cost a couple to several thousand dollars! A lot of Japanese people rent formal clothing because of the cost involved with purchasing them, but even renting them is expensive.