Introduce about kimono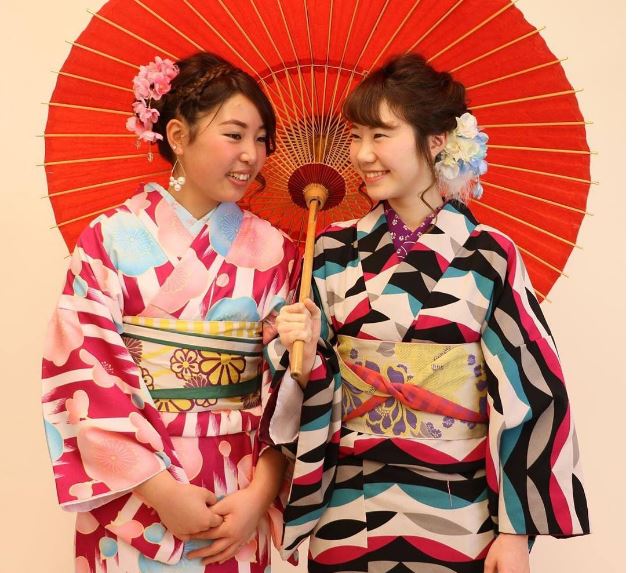 The kimono is traditional clothing for women, men, and children in Japan. It is most frequently worn by women. The traditional kimono is a complex design, made with expensive silk, and requires assistance to put on. While the style fell out of favor by most Japanese, it is making a comeback in present day fashion not only in Japan, but also internationally. Forward thinking designers have kept the straight line of the torso and the wide sleeves, and have taken liberties with the length and with different fabrics that either hug the dress to the body or leave it more billowy. Some styles feature a cut away arm or a revealing neck or back. Some dresses are cut above the knee while some extend to the ankle. There are many rules in how to wear a kimono in a traditional way. For example, married women should wear shorter sleeve kimono, or some kimono should have obi with appropriate bows.
How to wear a kimono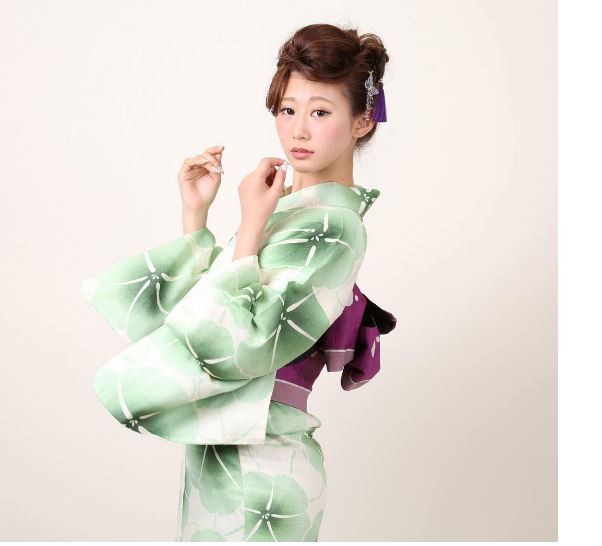 May be 70% of Japanese women do not know how to wear a kimono completely, even if these things are placed in front of them. Of course it is ideal to have all the items like Hadajuban—Undershirt, Susoyoke–Half slip, Nagajuban(Juban)–Full-length under kimono, Han eri–Half collar, Eri shin–Half-collar lining, Datejime–Under sash, Koshi himo–Sash, Obi, Obi ita–Obi stay, Obi makura–Obi-pad, Obiage–Bustle sash, Obijime–Obi cord, Tabi–Split-toed socks, Zori–Sandals. If you would like to try the traditonal style. Actually there are kimono dressing classes and people have to learn how to wear a kimono and tie obi in order to be able to wear kimono (formal) properly. Brides needs to be dressed by a couple of professionals at the wedding and many cases the guests need them, too unless the relatives or the friends know how to do it. However, recently there are many `convenient' products which makes us easy to wear kimono. For example, `easy collar' or `pre-tied obi'. Using these helpful things, we can wear kimono with much ease. Also, there are many people who enjoy kimono with their own way in Japan. Some people wear their grand mothers' kimono (or even older kimono) with their own style. They are revaluating the unique designs and high-quality textiles and inventing their own way to enjoy kimono in many occasions. Now it's time to learn how to wear a kimono correctly.
Wearing nejaguban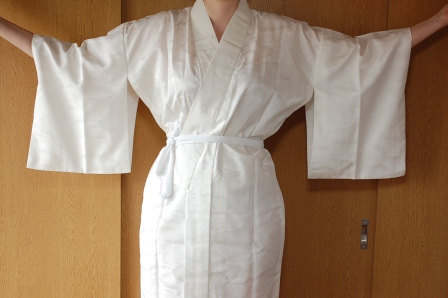 First, you need negajuban. Nagajuban is like underwear, and it is worn underneath the Kimono.
1) Hold both ends of Eri. Make sure that the seam comes on the center of your back.
2) Hold the both Eri with one hand and pick the seam on the back with the other hand. Make room between the Eri and your neck that is about the size of your fist.
3) While being careful not to pull the Eri, wrap your chest with Shitamae.
4) Put over Uwamae so that the cross section of the two Eri comes to the center.
5) Hold the center of Datejime with your right hand, and bring it to your left with your left hand.
6) Wrap it around your back, get the both sides crossed in the back and bring the ends to the front.
7) Tie it once and turn the ends to the other direction.
8) Tuck the ends underneath the Datejime and remove the wrinkles from the back.
After that we can process to next step, it is wearing a kimono.
Wearing a kimono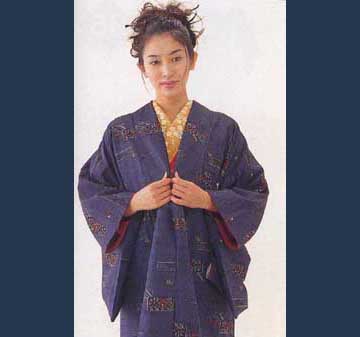 The first thing in how to wear a kimono is make sure that the sleeves of the Nagajuban are properly inside the sleeves of the Kimono.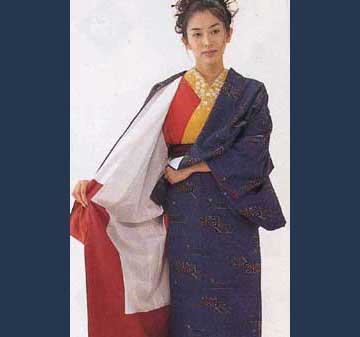 The second thing in how to wear a kimono is you need to adjust the length of the Kimono by pulling up the right side of the Kimono until it touches the top of your feet. The seams of the right front panel should align with your left hip.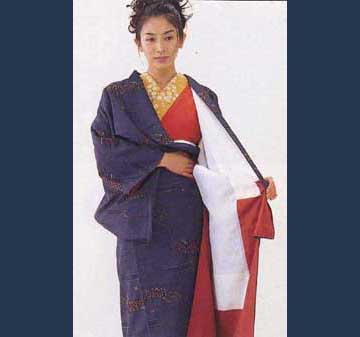 Pull up the left side of the kimono so the hem brushes the top of your foot and match up the left seam's panel so the edge of the front left panel matches up with the outside edge of your right hip. Now tie a cord around your waist and blouse over the extra fabric.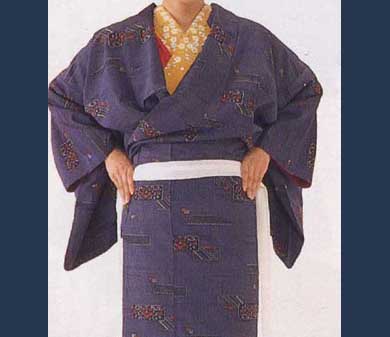 Now tie a cord around your waist and blouse over the extra fabric. Japanese Women use Koshimo again for this. But you can use a cotton ribbon or rope at your waist.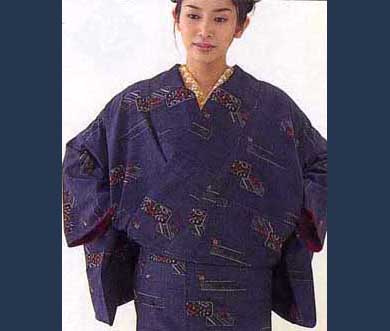 Smooth out any wrinkles. Check that the hem is even and that the collar lays well on the Nagajuban's. It will take some practice.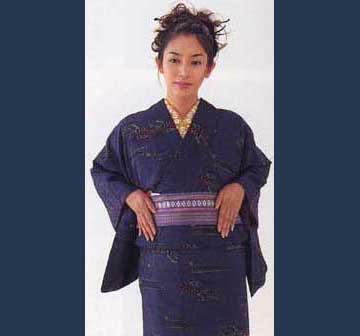 Use a Date Jime sash and wrap it around your waist.
Tie it off in the front. Tucking in the ends. You are almost finish, just put obi in your kimono and we are done.
Another tips to wear kimono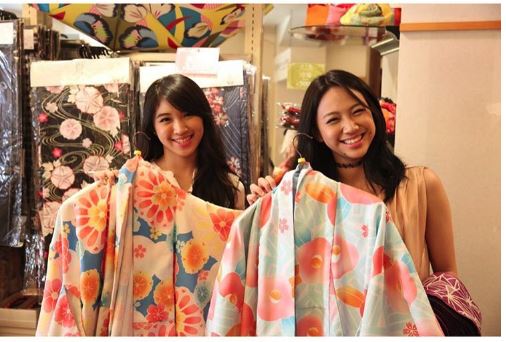 If you're still wondering how to wear a kimono with style. Here are some another ways that you should check:
– Pair your kimono with a light and airy sundress. Don't forget your head accessories like a big floppy hat or a floral crown–perfect for music festival season!
– Don't be afraid of color when it is comes to wearing this fun piece. Be bold and make a statement.
– Number one rule when it comes to any outfit is accessorize. Pile on the bracelets and layer the necklaces for a laid back, chic look.
– If you are looking for a more dressy look, try pairing it with some high-waisted leather shorts or pants with a sleek crop top, classic pumps, and a slicked back pony. Dress them up for a work appropriate outfit.