Japanese kimono hairstyle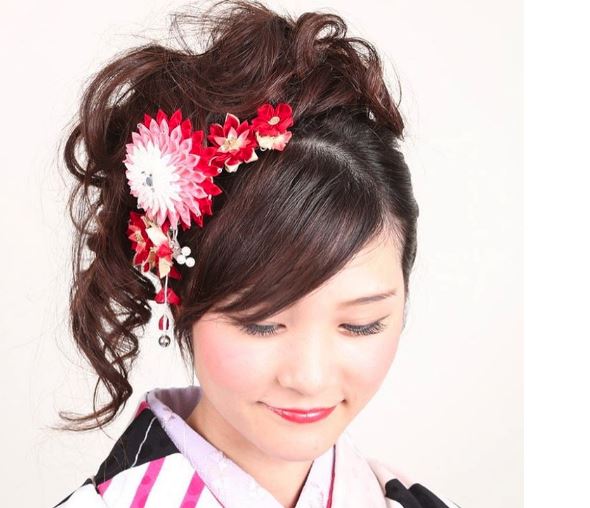 Kimono are Japanese traditional clothing and the tourists really like it when they visit Japan. Japanese girls who look like dolls are to be dressed properly in their traditional attire which is known as Kimono. Everything has to be perfectly done from their make up to their footwear. Another important thing which has to be kept in mind is their hairstyles. It needs to be neatly done and should suit their face structure. The Japanese women are expert in making a great number of kimono hair and look fabulous with their well styled and beautifully decorated hair. Their hairstyle gives them a descent look which makes them look mature and grown up women well brought up.
Types of hairstyles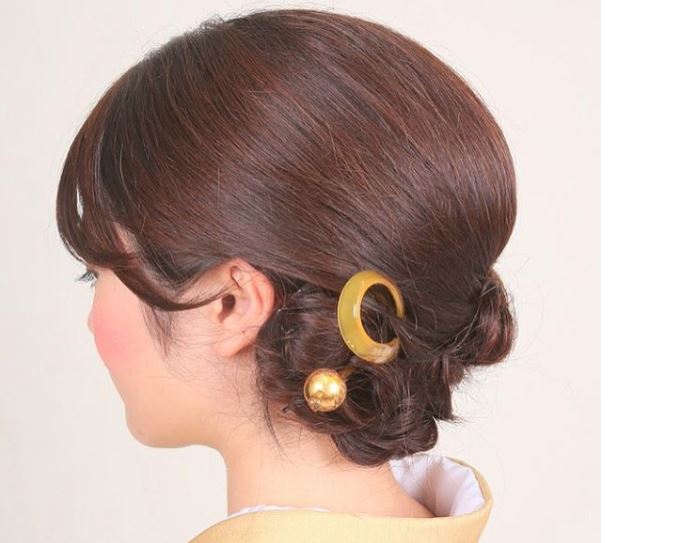 Because kimono always make best match with Japanese hairstyle!
You can make a number of hairstyles to go with your Kimono. Although the hairstyle which was worn by the old traditional Japanese women is difficult to be made and is no more in vogue these days but something similar to it is commonly made by the Japanese women in today's time. The old traditional hairstyle was known as chignon which is a knot which is made high on the head. Beautiful and colorful comb clips, flowers and tassels. Kimono is a kind of Japanese formal dress worn by women and hence the hairstyle to go with it should also be very neat and perfect. Most of the Japanese youngsters prefer undo hair arrangement using either wigs or hairpins which can be matched with the designs of Kimono which are rich and colorful and offer you a plethora of choices for your hair accessories. A well done hair arrangement will make you look descent and will give a vague impression of your background as well. Therefore your hairstyle should be well chosen from a number of stylish hairstyles in vogue.
Kimono hair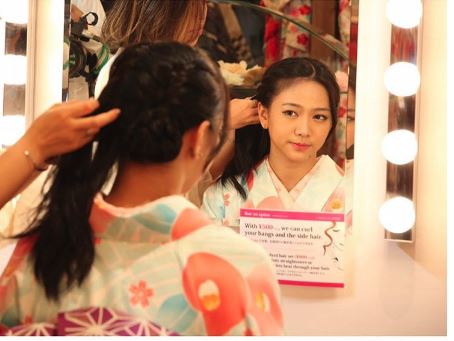 There are a large number of kimono hair which can be adopted according to the hair type. Whether you have to go for a formal party or just for a cup of tea with friends; you can make your hair look the best by doing your hair in different and sexy hairstyles. No matter what your hair type is, whether they are wavy, straight, curled or any kind of texture you have. You will definitely find a hair style to suit your face line and which will be feasible for the texture of your hair. All you need is imagination and creativity and you can do wonders with your hair with simple comb and brush.
Braided Hairstyle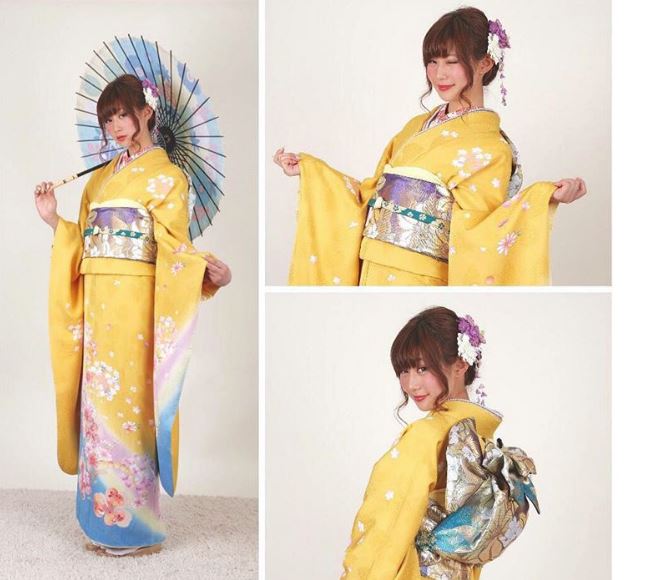 In Braided Hairstyle With Fancy Hair Accessories. This is a very pretty arrangement for the kimono hair which suits quite well with a kimono. Just brainstorm your imagination and you could come up with some attractive and unique hairstyles. For making this hairstyle you just need rubber bands, u pins. Just a couple of these Japanese hair accessories and you could look gorgeous and stunning.
Short hairstyle for kimono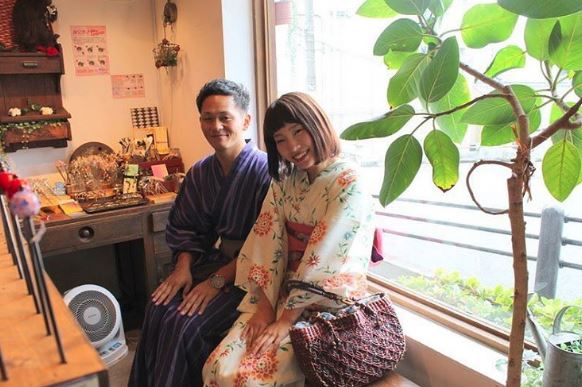 The additional suggest is you could just leave it down if your hair is short. It's not a terribly common style for kimono. Tuck a pin with some flowers in your hair in front of your ear and you're good to go. You could also consider braids or one or two low buns on the back of your head, or a bun off to the side behind one ear. Many kimono hair are no perfectly symmetrical and styles that involve hair off to one side or slightly messy looks are often popular. Any updo you can do with shorter hair would also work.
Odango hairstyle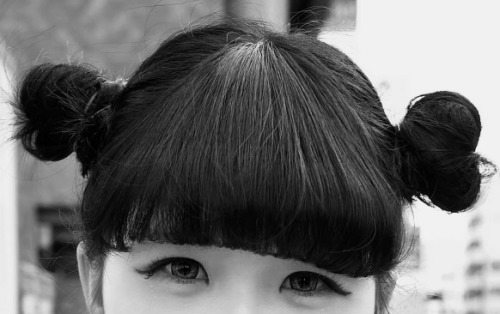 The another kimono hair is Odango which is a reference to a Japanese dumpling, it's used to describe the hairstyle, usually worn by women, where the hair is pulled back and bound in a sphere shaped buns. Since dumplings are less popular in America, the English dub changed the term to "meatball head." This can make them look similar to Mickey Mouse ears depending on how simplified they're drawn. The buns themselves are often given cloth covers tied with ribbons. This hairstyle has remained to be the hottest favorite amongst the girls since centuries now.
Accessories for stylish hairstyle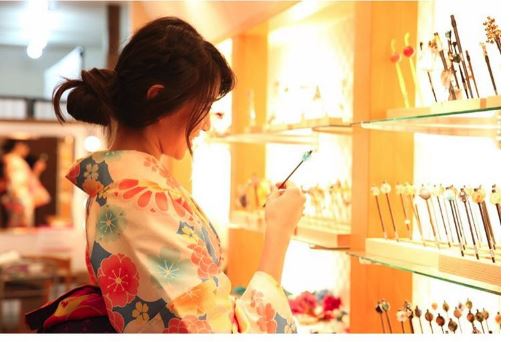 The traditional accessories for kimono hair are known as 'Kanzashi'. They is also worn with yukata. These ancestral hair accessories are mainly worn by females who are well clad in kimono. These women include geisha, dancer, maiko. They are also worn on the auspicious occasions such as New Year, ikebana ceremony and tea ceremony. Kanzashi adds elegance to your look. They give you a whole new appearance. They can be worn in a number of fashions. They are usually made of lacquered wood. But rich people also get them made in god, silver, silk and tortoiseshell. Recently they have started being made using plastic. They look very delicate and feminine and give a sense of womanhood Kanzashi are famous amongst women from all over the world because of their unique style and designs. Every woman wants them in their dressing tables to give them a sense of completeness and womanhood.
Kimono hairdo plans
If you think you can't do it yourself, you will need a Professional hairstylists to do it for you. Wargo is the company which have the best hairdo plans to fit with your kimono. Their hairstylists will arrange hair to match with the Japanese classical dress! Hairstylist has solutions for short hair too. In addition, the customers can choose their favorite kanzashi from kanzashies store! They can perform full customed plans. You can request in details or bring preferred photos. Their hair stylists will arrange your hairstyle as you want. They are all skillful in Japanese hairstyles to fulfill your request.