Kimono rental kyoto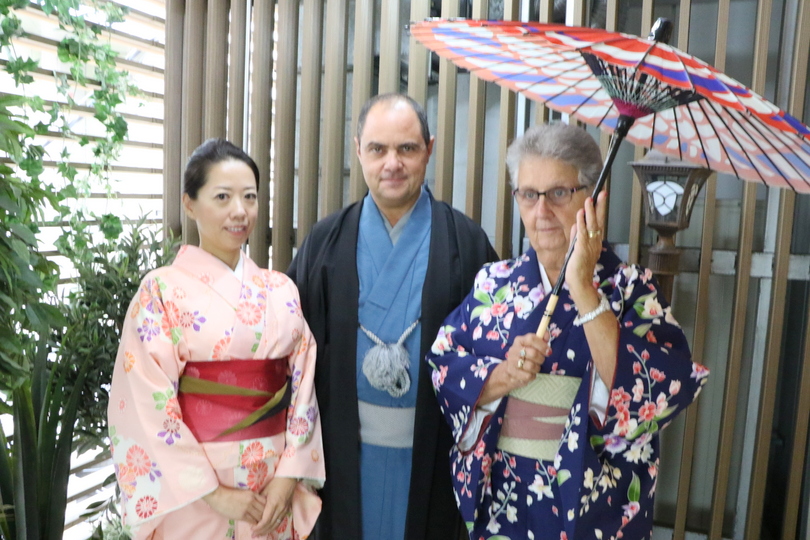 Nowadays, Japan have a lot of visitors and the number of them grow each year. Japan is a very beautiful country, The food is gorgeous! The culture is amazing, scenery breath taking and the mix of old and new is apt for this country, with their long history and technological advancements. Have you worn kimono? I don't think you have unless you have visited Japan. Even for Japanese people, it's not common to wear kimono except for special events. But the tourists can try it for fun.The price isn't that expensive; it ranges from 3,000 yen to 10,000 yen(30-100USD). You can walk around tourist sites with kimono and take a bunch of pictures. Tokyo, Kyoto, and Ishikawa are the popular places you can try kimono rental. Kyoto is the most competitive area of the kimono rental kyoto business because there is so much demand. Kyoto is full of beautiful temples and shrines, so that many tourists want to try kimono and feel traditional atmosphere there. And there we got many shop provide the services kimono rental kyoto to rent kimono or yukata but the best place is wargo company, own 6 stores around kyoto will provide you the good services to rent a kimono in kyoto.
Rental kimono plans in kyoto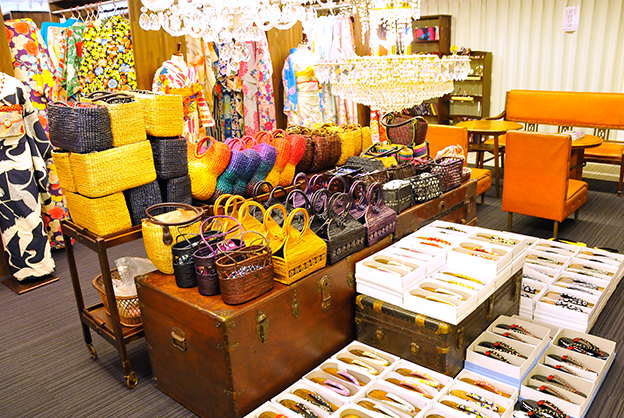 Wargo's stores provide many rental plans to fit with your vacation. Our Kimono rental kyoto plans meet the needs of various customers such as those who want to try to put on a Kimono at reasonable price, those who want to put on a designed brand Kimono as a memory of your travel or those who are familiar with Japanese modern Kimono.
Standard kimono rental kyoto plans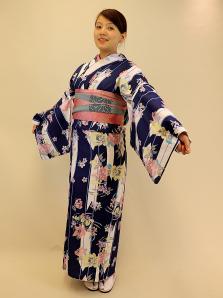 First is the standard kimono rental kyoto plans. This plans is for customer who love simple things. Our standard kimono plan is fancy and reasonable with good value. We recommend this plan to those who experience our kimono rental kyoto for the first time or want to experience kimono reasonably and easily. Also, the stock of this plan is especially abundant for those who want to choose simple designed kimono or calm-colored one. We also recommend the plan to those who want to enjoy the coordination of colorful obi, accessories and kimono.
Premium kimono rental kyoto plans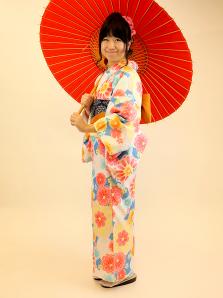 Second is the premium kimono rental kyoto plan. This one is for customer who love famous brand name fashion and high quality costume. The design is very attractive and looking good. To make customers happier enjoying brand-name kimonos, we apply lowest fair for our service in Kyoto to relieve customer's concern about pricing. We highly recommend this plan to those who want to enjoy the luxury of decorative modern kimono.
High end kimono rental kyoto plans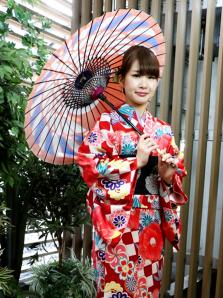 Third is the best kimono rental kyoto plan with high end kimono and best service. Among the brand kimono, it's a plan that aligns a selection of luxurious kimono. Actually, you will feel the finest comfort cause that it uses a high-quality fabrics. Pattern that determines the personality of the kimono, in addition to the classic of Japanese pattern, also to line up sophisticated modern pattern designer unique. If you like to wear Kimono at least once, why not enjoy the Kyoto city in luxury Kimono?
Couple kimono rental kyoto plans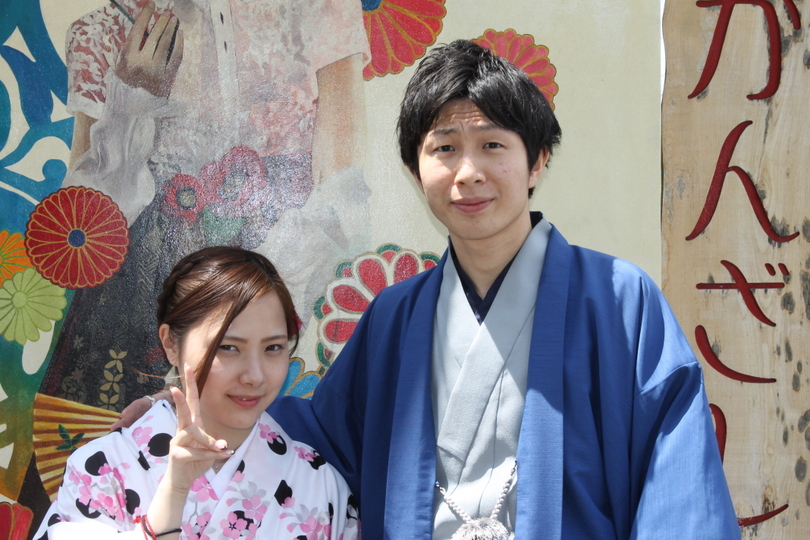 Otherwise we still got kimono rental kyoto plan for couple. Enjoy your trip with your partner in our attractive kimono will bring you the best experience when you travel around kyoto with your beloved. We try our best efforts for your memorable sightseeing in Kyoto.
kimono rental kyoto plans for men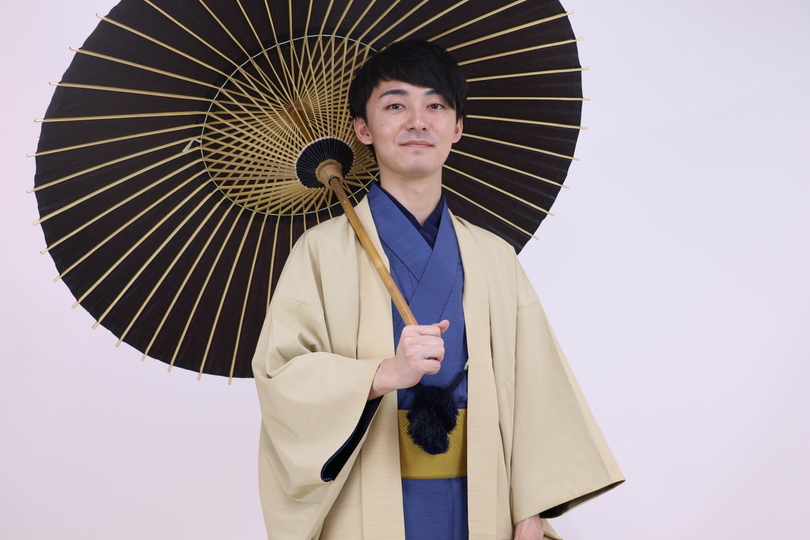 And the last is kimono rental kyoto plan for men. You will be suprised when wearing a kimono and travel around kyoto. It's look definitely graceful. Enjoy your trip and feel true Japan style