Modern kimono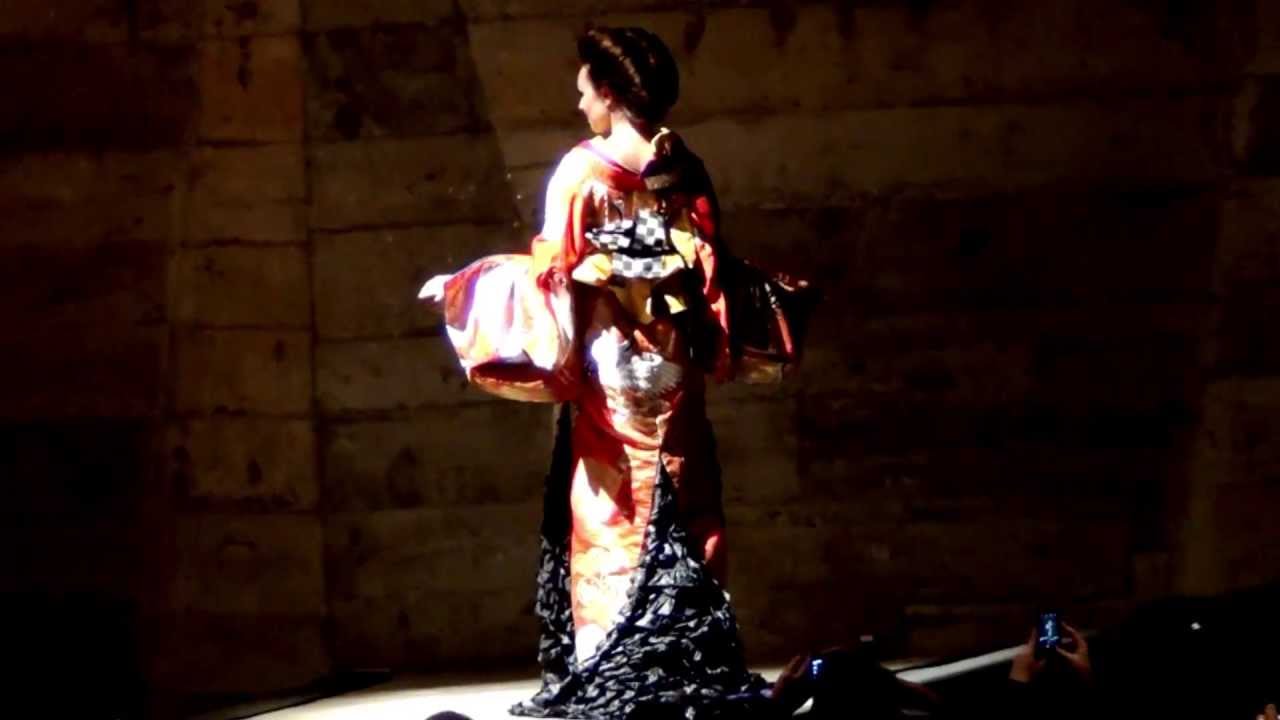 Kimono are a very traditional aspect of Japanese culture and fashion. A woman wearing a kimono is an elegant and iconic image. Surprisingly, not so many people wear kimono for everyday wear anymore. Modern kimono are much more often worn for special occasions, such as New Year celebrations or for a wedding. If you are visiting Japan, you might want the experience of trying on a kimono and wearing one in public. This can be a really exciting experience. "A modern kimono is on trend because of its clean lines, and it's a really easy way for women to wear a dramatic piece without it being too overwhelming," says Gregg Andrews, Nordstrom fashion director. "The key is you need to layer it over the right silhouette, like a shirt and pair of skinny jeans or a tank top and some cutoff short-shorts, the latter which is the perfect festival look. Modern kimono are definitely inspired by the Japanese kimono but are made of lighter materials. They are as dramatic and fluid as the Japanese kimonos and are easy and fun to wear."
The versatility of modern kimono
The modern kimono can take really basic pieces you already have in your wardrobe and help create a fashionable outfit. It's also a garment that works for women of all ages and body types, because it's not form-fitting. "Kimonos are an awesome addition to my summer wardrobe," says Samantha Abram, store manager at Maurices. "It's an easy go-to piece for me to wear with just about everything. I am obsessed right now." Take the modern kimono on your next trip, because it's easily packable and can double as a swim cover-up for the beach and jacket for an evening out to dinner along the boardwalk. There are varying lengths, from thigh to below the knee.
Modern kimono with no belt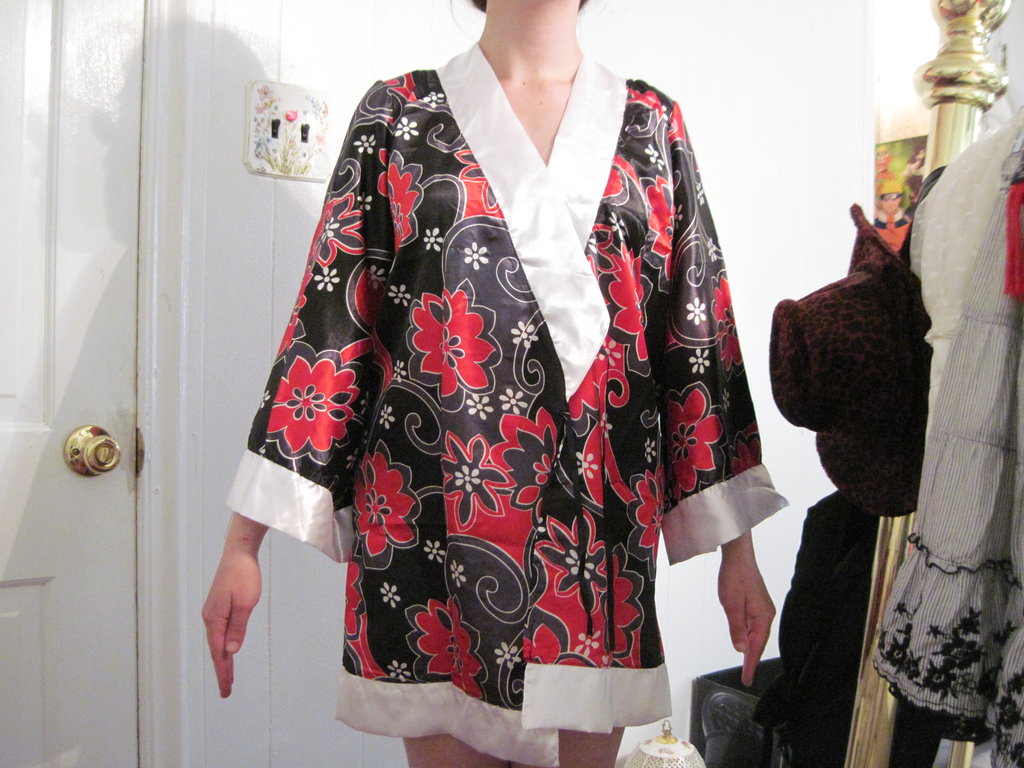 The traditional kimono is often belted, but the more modern version doesn't have to be, because they are intended to be loose and fluid. A woman might want to belt it to help control the volume if it's a piece she is planning on wearing to the office. It is a great statement piece and available at a wide range of prices. They are available in florals, stripes and geometric patterns and have an ethnic feel to them with an infusion of cultural influence.
Modern kimono with fringe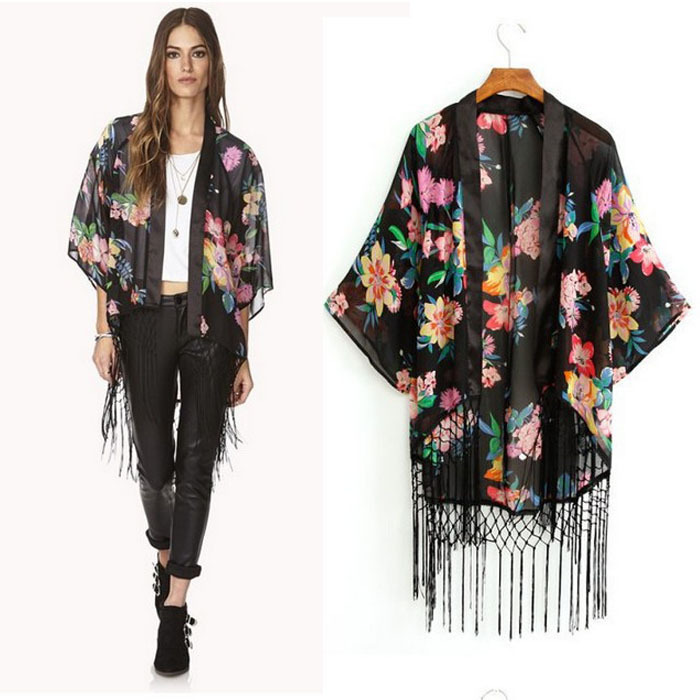 A modern kimono with fringe is a fun way to try the trend, says Sheli Bungard, owner of The Line, a women's clothing and accessories boutique in Irwin. Kimonos can be ankle-length, but the waist and hip length are more popular in Pennsylvania. Sometimes you will see them belted, but that just adds extra bulk, she says.
Modern kimono with style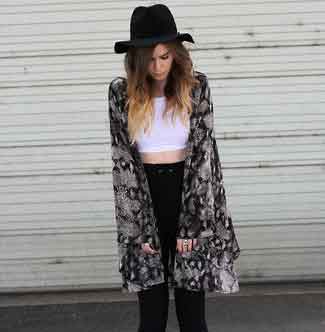 Modern kimono can be a staple in a wardrobe," Rubin says. "It can resemble a 1970s bohemian style like (designer and actress) Nicole Richie often wears, as well as a look you will see on (model) Kendall Jenner. I feel like you can buy a modern kimono at a range of prices, but I wouldn't go much over $200, especially because it's more of a weekend piece than a work item."
The kimono's versatility allows it to be worn over a camisole and cropped skinny pant or with a top and a floaty skirt, says Lynette Pone McIntyre, fashion market editor for Lucky magazine. It's a piece you can wear now, in summer and into fall.
Nowadays modern kimono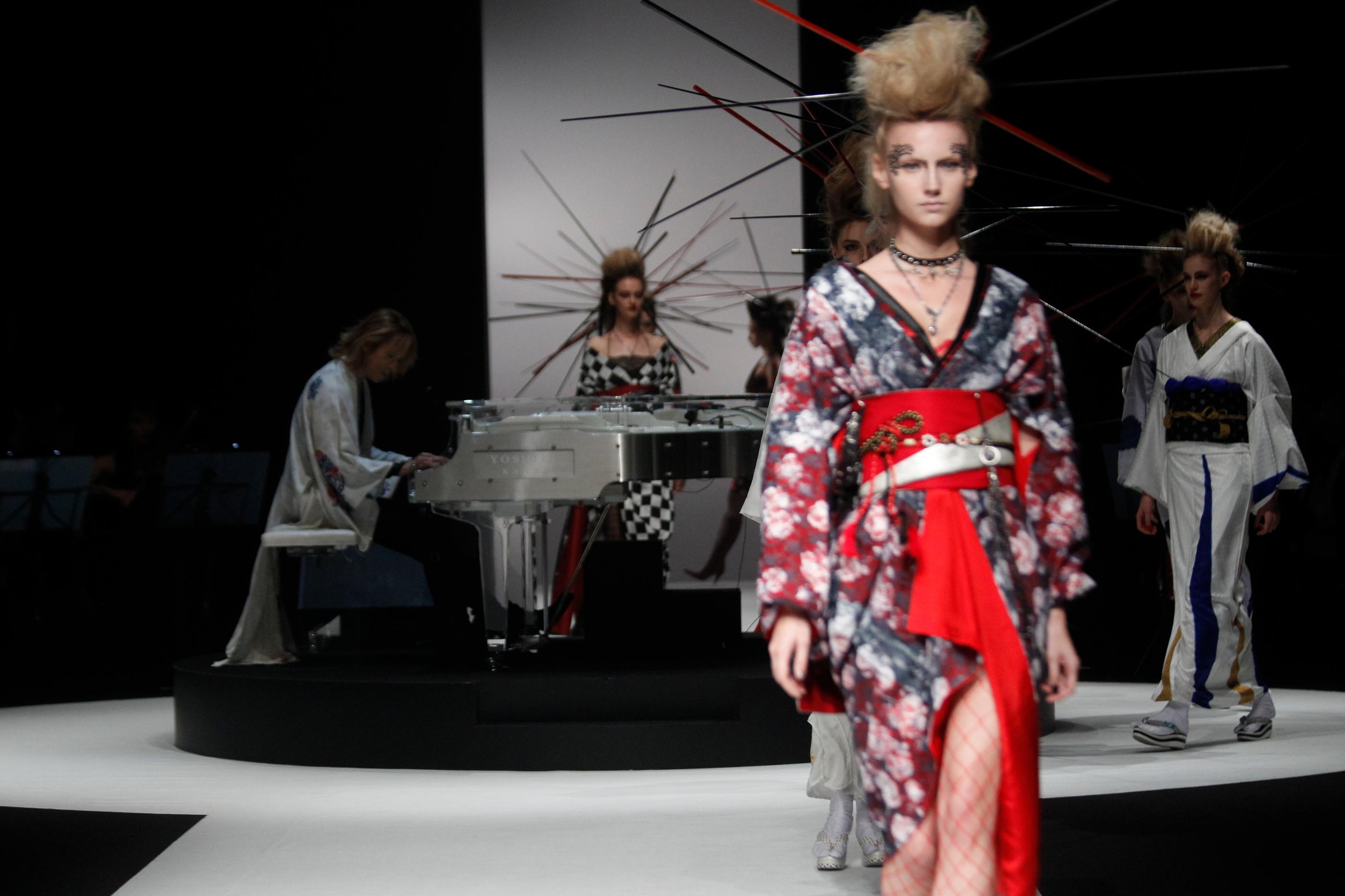 The traditional kimono, most likely made of silk, was not easy to clean because of the fabric and the design. Over the years, the belt, known as an obi, has changed from a simple cord to a piece of fabric to a wider piece, says Evan Mason of Jefferson Hills, an undergraduate studying Japanese language and culture at the University of Pittsburgh. He has been on many panels at events hosted by the Pittsburgh Japanese Culture Society. He says the Japanese might not recognized these modern fashion kimonos because they are so different. Nowadays, (traditional) kimonos are a very rare sight, but the modern kimono is very popular because of its comfort and style. There are still many people interested in wearing modern kimono, even younger people around the world.