Montsuki kimono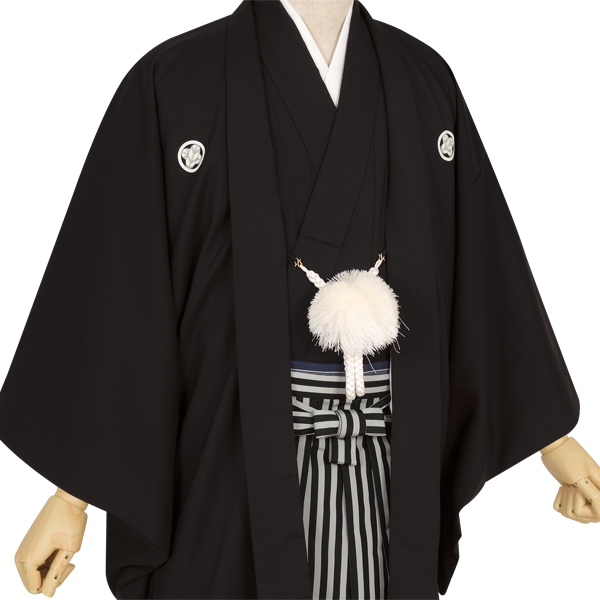 Montsuki kimono are traditionally worn in Japan by men for use as a wedding kimono and formal occasions. They are also used for the martial arts, theater and very popular among artists. Monsuki kimono are simple yet elegant and are distinguished for they bear a white round "mon" or crest. Not only that, Mon-tsuki is a formal kimono with family crests.
Mon and Komon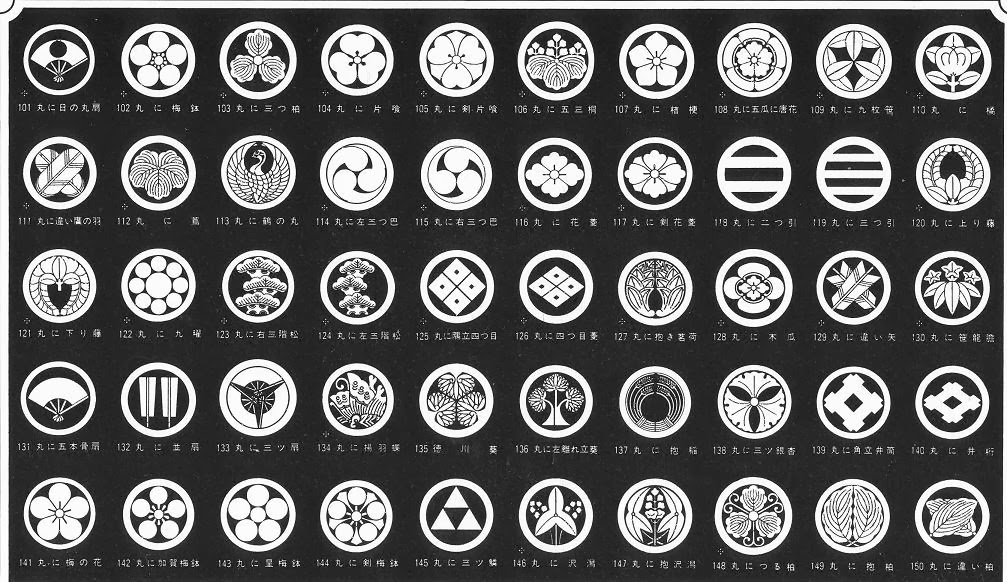 "Mon" means "family crest", and "Tsuki" means "putting on". The fabric is plain / solid, and it has family crest. Having 5 crest is formal, but 3 or 1 crest are allowed. The mon is a family cret signifying the family (or originally, clan) to which one belongs. Today, various schools and occupational groups (such as kyogen players) have mon. Most Japanese wear the mon of their own family at Urasenke headquarters. Women may wear the mon of their natal family until they are married or an unexplicit "women's mon". They usually wear their husband's family mon after marriage symbolizing their new affiliation. The origin of the Japanese family mon goes back to the eleventh century. Each of the high ranking officers of the day began using a specific textile designs on their most formal wear, to be worn at the Imperial Court by all courtiers. Then they started having them on their carriages as well. The designs steadily became more refined and elegant. These emblems later became the formal mon (crests) we know now and were always put on formal garments.
Black Montsuki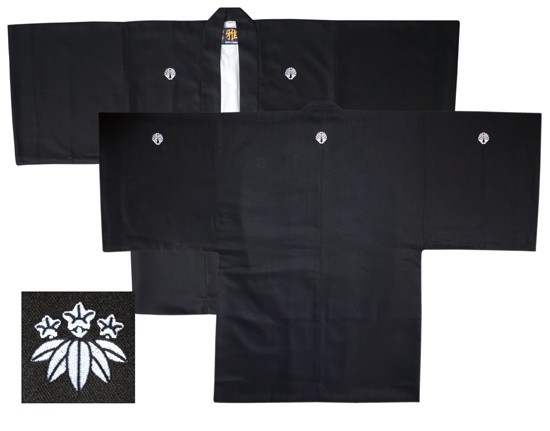 Black Mon-tsuki kimono is called "Kuro Mon-tsuki", and it is the most formal kimono of men. It's worn with Haori (jacket of Kimono) and Hakama (a long pleated skirt/pants worn over kimono). It has 5 family crest, and its material is the highest class silk called "Habutae". Generally, when Japanese people say "Mon-tsuki",it means "Kuro Mon-tsuki + Haori + Hakama". It's equivalent to tailcoat, morning coat or frock coat of Western clothes. Japanese man's black heavy silk formal kimono with five samurai family mon or crest. Fully lined with silk: white on upper part of the kimono and black color in kimono's hem. The garment is in excellent condition like new. Obi belt is not include. The kimono can be worn along with obi sash belt and with hakama pants for those who is practical inJapanese martial arts like kendo, aikido, iaido.
Color Montsuki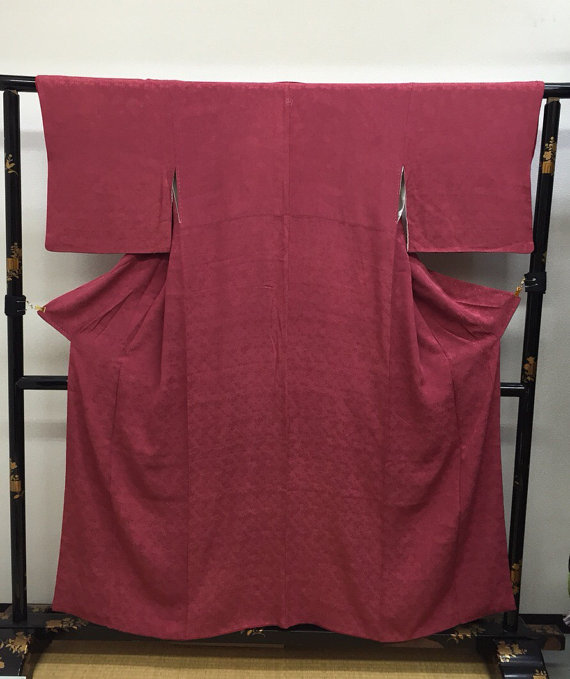 Color Montsuki kimono is called "Iro Mon-tsuki". It's also men's formal kimono. Basically, it's worn with Haori and Hakama, has 5 or 3 or 1 family crest, and is made from "Habutae". If it has some family crest, Omeshi & Tsumugi & Edo-Komon can be worn as semi-formal. It's also a kind of Mon-tsuki, and is called like "Mon-tsuki no Omeshi" to distinguish it from Kuro Mon-tsuki.
Montsuki kimono in festival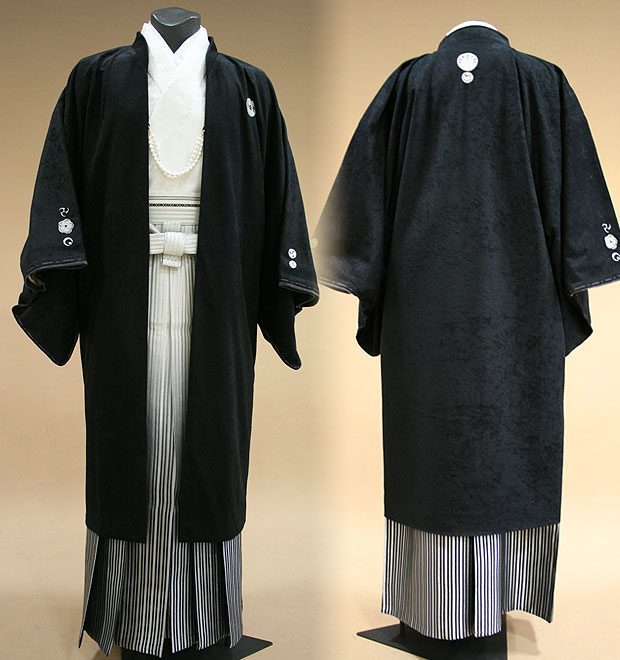 At the tea world's most formal events, Tea instructors and students usually wear montsuki kimono. Typical occassions for wearing montsuki kimono would be a visit to Konnichian (the headquarters of the iemoto), (go)aisatsu (formal greetings to the (o) iemoto usually performed at the first of each month), observing kencha or kucha, or making tea formally using the daisu. (They may also be worn to chakai and chaji).