Traditional japanese culture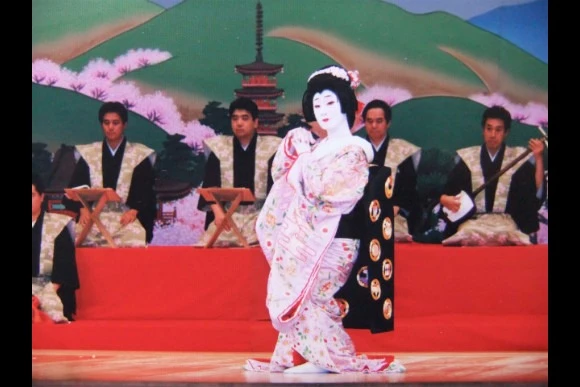 In recent years, the Japanese have become more accustomed to wearing western clothing. This is likely due to the convenience of western clothes and the global acceptance of western styles and fashions. However, the Japanese have a rich history of their own unique cultural fashion. No one would have any idea about this robotic nation; seriously they are amazingly traditional. Yes, the Japanese people, apart from their phenomenal progress in mechanics and technology, have continued to preserve their thousands of years old heritage. They genuinely live with their gorgeous culture and this makes Japan, a really fascinating destination of the lovely planet. After the destruction of the World War II, although the rapid economic prosperity has attracted different ethnicities, but still Japanese demography mainly comprises of one proud nation of almost homogenous society.
Japan dress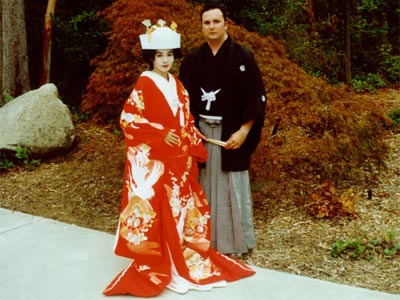 Customs, manners, festivities and folklore are significant features of the Japanese culture. And one thing, which is common among all of the earlier said characteristics, is the traditional Japan dress. One of the most popular garments of traditional Japan dress is the kimono, which is worn by both men and women. Unlike the kimono that is worn by women, men's kimonos are much simpler and usually include only five pieces, not counting footwear. A few inches of the sleeves are left unattached at the bottom of the sleeves. The sleeves are also not nearly as deep as the sleeves of the women's kimonos. This is to make room for the obi that goes around the man's waist directly underneath the sleeves. On the woman's kimono, sleeves are able to hang on top of the obi and not interfere. Both Japanese men and Japanese women wear contemptuously the classical Kimono. Kimono which dates back to Jomon era, is actually a full-length robe garment particularly worn on the cultural events in Japan. People also especially dress up in Kimono while attending weddings, funerals and the traditional tea ceremonies. Kimono make absolutely stunning wall hangings. Many women's kimono are things of sheer beauty and look superb displayed on a wall. Men's haori jackets with highly decorative linings, men's and boys' jubans, children's ceremonial kimono and many nagajubans make equally striking but smaller displays than full sized women's kimono, if space is limited An obi is beautiful worn on a kimono but also makes an absolutely exquisite table runner, down the centre of a dining table, or placed down the centre of or across a bedspread.
Types of japan dress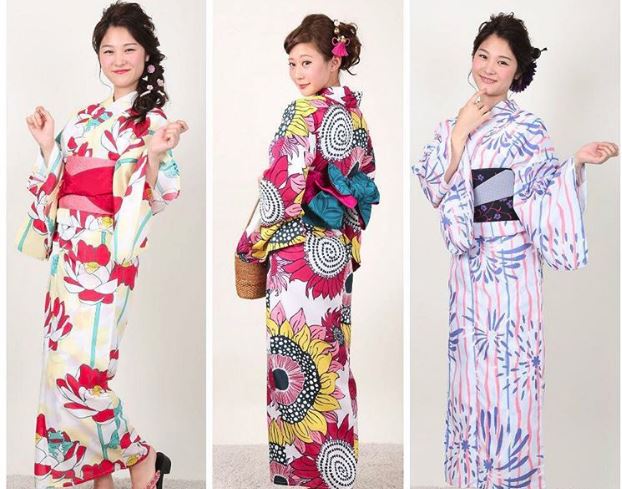 Japan dress is not only beautiful when worn, it is fabulous for interior design too, whether it's a kimono, haori or an obi, If you wish to use a kimono as a display piece, you can use a long piece of thickish bamboo or a wooden pole, the thickness of a broom handle (less likely to bow than a narrower one), with a string or cord loop attached to the centre to hang it from. They are usually displayed with the front edges of the garment pulled out to the sides, with either the back or the front displayed, as in the pictures at the top of this page. Men's Haoris are sometimes displayed inside out, with the back on display, to show off the exquisitely decorated lining. Most of the printed fabrics are hand printed. On a few, this can be seen by very slight variations in the print, due to varying pressure applied by the printer or tiny specks of dye transfer and such. It doesn't detract from the fabric, it adds charm, as it's a character of a print done individually by hand and not just mass produced by machine. There are many popular types of kimono and we already know it like yukata, tomsode, furisode… But there are a lot of japan dress we don't know and we will find out about it.
Happi japan dress
Happi is worn by the traditional male performers, particularly in dances, which is actually a straight sleeved jacket. Happi is normally having an open front and it is fastened with ties. In the modern patterns, Happi are worn over clothes and tied at the waist with a belt. In the festivals, Japanese men wear Happi adorned with spectacular icons and glorious patterns. Hachimaki is the traditional Japaneseheadbands which are worn in order to keep the wearer safe from evil spirits. Hachimaki are usually made from a strip of white or red cloth approximately 8 centimeters in length. They may be worn flat against the forehead or rolled into a cylindrical shape.
Hakama Japan dress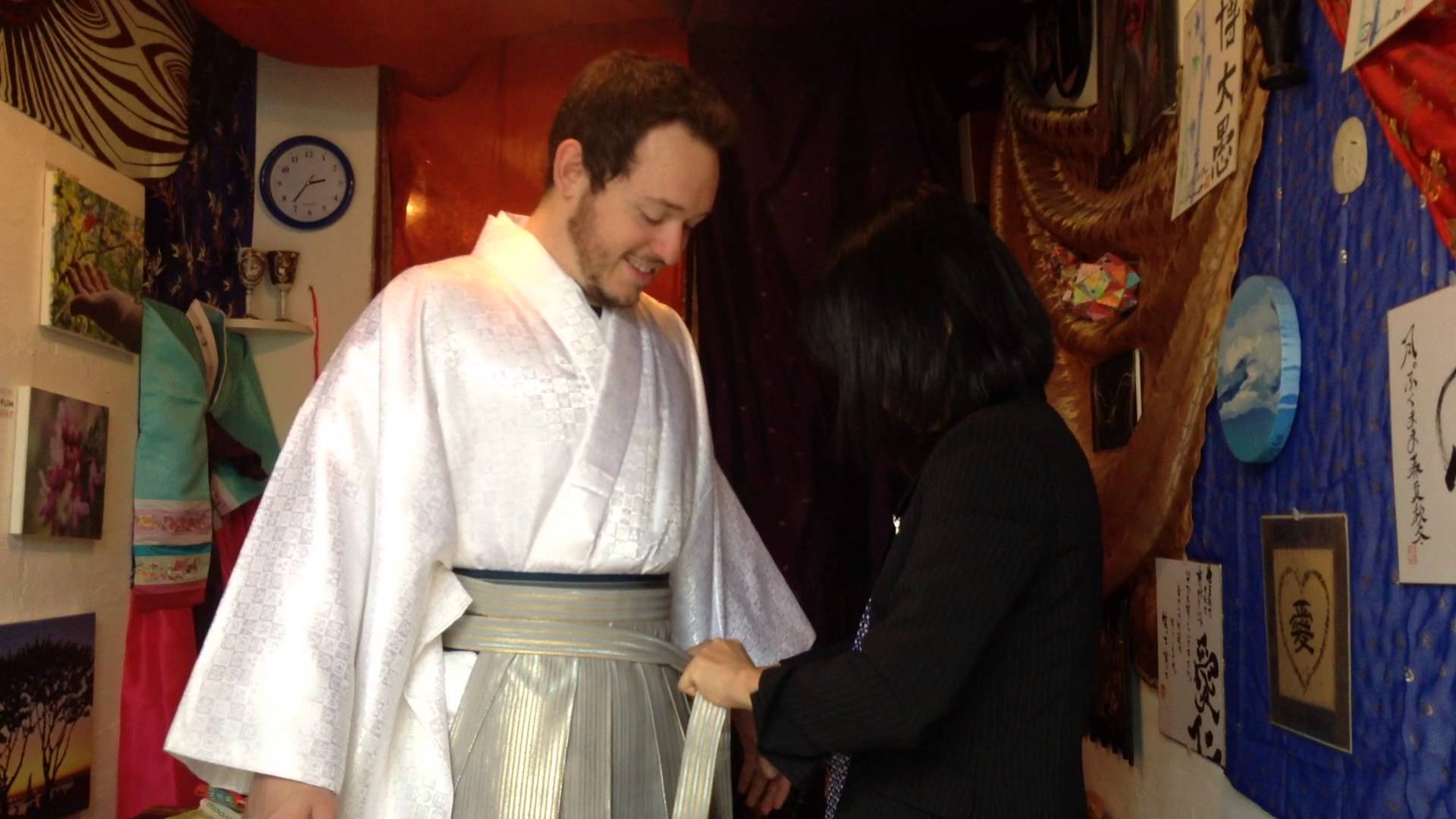 Hakama is also a traditional japan dress particularly associated with the Japanese men.Hakama are tied at the waist and fall approximately to the ankles. Hakama are worn over a kimono. Commonly, this dress comes in black and white colored stiff, striped silk and sometimes in navy blue as well. This is a typical formal attire for the Japanese men. The Sumo wrestlers of Japan wear Hakama when they attend the public or formal ceremonies. Hakama is the cultural emblem for the Japanese men.
Tsukesage japan dress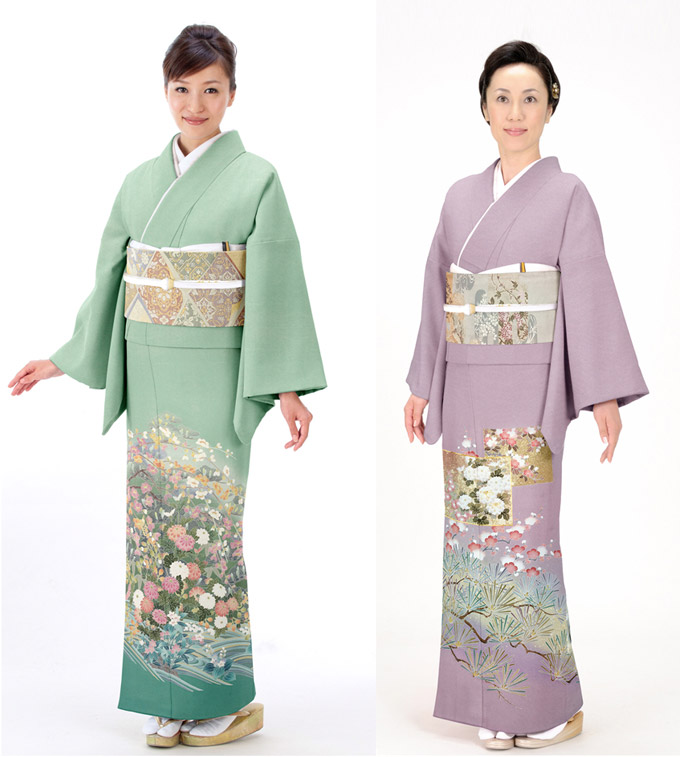 Tsukesage is a little more casual than Homongi kimono. It has more modest patterns that cover a smaller area mainly below the waist. Both Houmongi and Tsukesage are most often characterized by patterns that wrap around the lower hem of the kimono, and are displayed on the sleeves and shoulders, typically on the back of the right sleeve and shoulder, and the front of the left sleeve and shoulder. It is a party dress for Japanese women.
Susohiki japan dress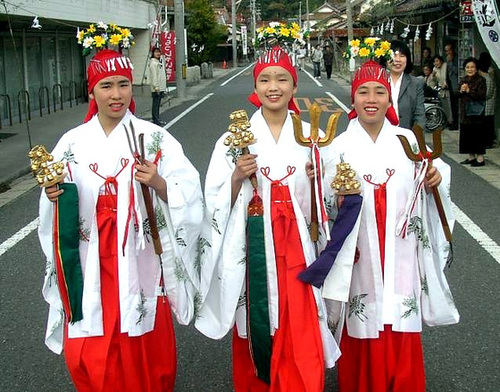 Susohiki is specially associated with Geisha girls of Japan who perform the traditional and classical Japanese art and dances. The color, pattern and style of this kimono are dependent on the season and the event the geisha is attending. It is quite long, compared to regular kimono, because the skirt is supposed to trail along the floor. A susohiki can be up to 2 m (6.6 ft) long. Susohiki Kimono is also sometimes named as Hikizuri and it is also worn by Maikowho perform songs, dances, and play the shamisen (three-stringed Japanese instrument) for visitors during feasts. One of the most important accessories of their dress is Kanzashi i-e the hair ornaments used along with the traditional Japanese hairstyle. Kanzashi are fabricated from a wide range of materials such as lacquered wood, gold and silver plated metal, tortoiseshell and silk, and recently, plastic.