Yukata men history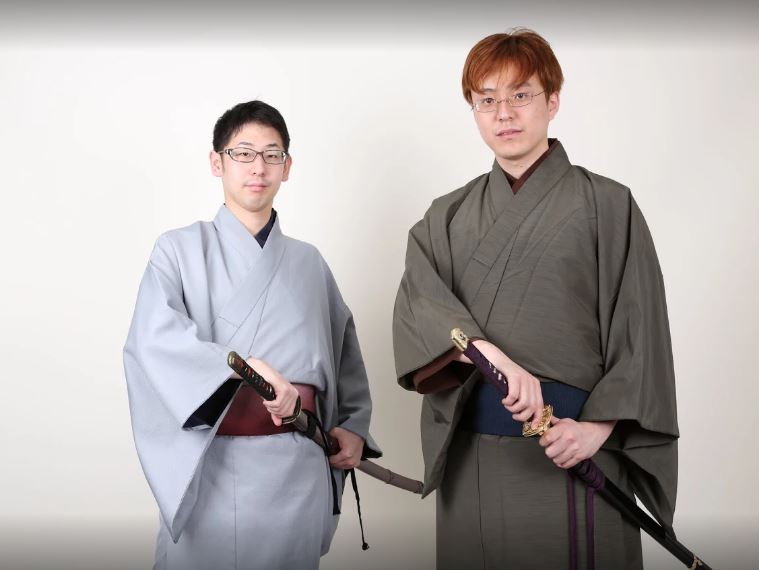 The Yukata is a form of casual Kimono, usually worn in the summer. It is difficult to wear the official kimonos because they have many parts, and many Japanese people can not put them on by themselves. Therefore most Japanese haven't needed to wear official kimonos recently. But, it is easy to wear the yukata, because it basically consists of only one piece and an obi. In addition, the yukata is cheap, cool and easy to dry, and comfortable. Therefore yukata men are perfect for summer. For example, many young women wear the yukata and geta at summer festivals, fireworks displays, and Bon festival dances. Recently, yukata have been adopted as summer uniforms in some of the restaurants and theme parks in Japan. The sumo wrestler wears a yukata men in his daily life. In addition, facility yukata are prepared as night clothes in many Japanese hotels.
Modern yukata men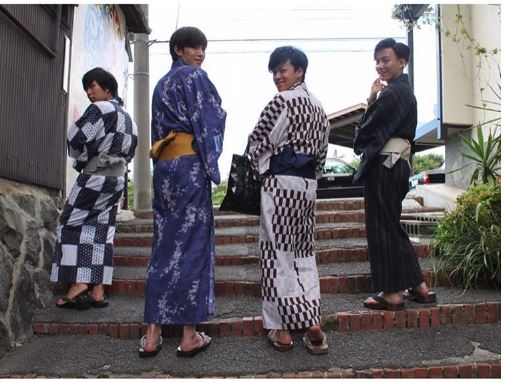 In recent years the yukata men has become popular among young people, and the sight of couples wearing yukata on dates is not uncommon. Simple yukata are also prepared for use as nightgowns in the traditional Japanese inns known as "Ryokan." As there are no formal rules regarding how to wear yukata, wearing one can be enjoyed by anyone. Attaching corsages or broaches to the obi (kimono sash) or wearing sandals instead of geta (wooden clogs), are just some of the things that are possible.
Part of yukata men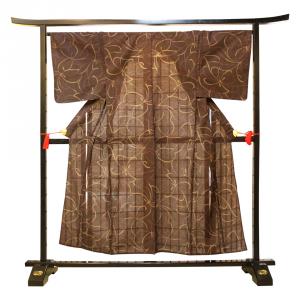 Yukata men are distinguished by the shorter sleeve extension of approximately 10 cm from the armpit seam, compared to the longer 20 cm sleeve extension in women's yukata. A standard yukata ensemble consists of a cotton undergarment (juban), yukata, obi, bare feet, sandals (geta), a foldable or fixed hand fan, and a carry bag (kinchaku). Kinchaku are used by both men and women to carry cellphones and other small personal items. For men, an optional hat may also be worn to protect the head from the sun. Yukata literally means bath(ing) clothes, although their use is not limited to after-bath wear. Yukata are a common sight in Japan during the hot summer months.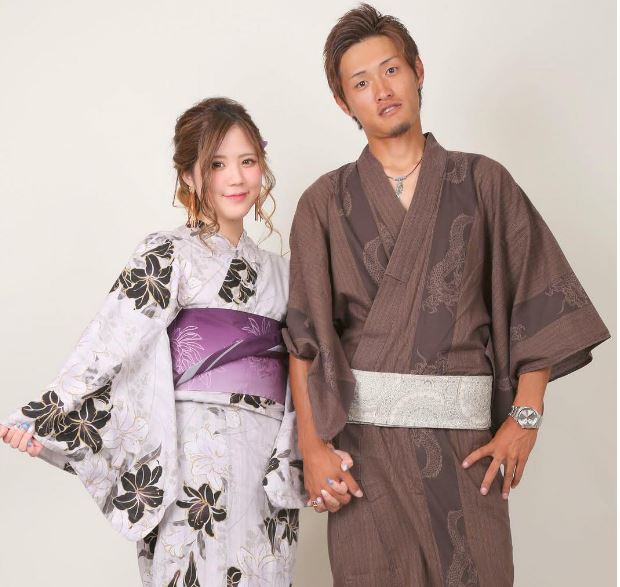 Though men's kimono have tended to shrivel a bit in their diversity, and are not particularly commonplace. Men don't tend to wear kimono or yukata as much in modern times–they stopped wearing them as everyday wear in the Meiji Period, as soon as desks and other Western furniture was introduced. The fine variation between levels of formality have been lost, superseded by the fine variations between Western formal dress. The times when you will usually see men wearing Japanese dress is during significant milestones (graduation, marriage, etc.), or if they practice a traditional art (tea ceremony is always performed in kimono, for instance, martial arts practitioners wear specialized kimono, etc.).
Yukata men nowadays
Yukata men intended for use by younger individuals to attend festivals are usually brightly colored, often to the point of appearing garish, while more mature individuals usually prefer to wear subdued browns and grays. Yukata intended to be worn as bathrobes at inns are often in deep shades of blue or green or occasionally white or maroon. Since the yukata men does not have a lining, opaque fabric is best. For those who want "unique" rather than traditional yukata, such as for a costume party, it is best to use standard Western-style fabric. Using silk (to provide a more luxurious appearance), wool (for warmth in winter), or some other material will give the yukata a different feel. Just keep in mind that if the material you choose is too translucent you will want to wear some kind of undergarment beneath it…unless see-through is the effect you're going for. Using different prints for the body and sleeves or decorating the yukata with lace are other ways to personalize the finished product.