Hello everyone!!!

It's Kimono Rental Wargo Gion Shijo Store!

Summer is coming, and our Yukata collection has been increased!

Although the collection of Yukata and Kimono has become both available in Wargo store now,

From July, only Yukata and Summer Kimono will be available!

The next time you can wear the standard Kimono is around September.

Talking about Yukata…

Our store has a lot of Yukata collections and our customers are so pleased with that!

There are a lot of kinds of women's Yukata

Men's Yukata collection is abundant as well!!

Soon will be fireworks shows and festivals season, right? It's time for Yukata!

Unlike Kimono, there are a lot of patterns for Men's Yukata !!

It's very fun to be able to choose Yukata from a lot of options.

So today, we would like to introduce popular Men's Yukata in our store!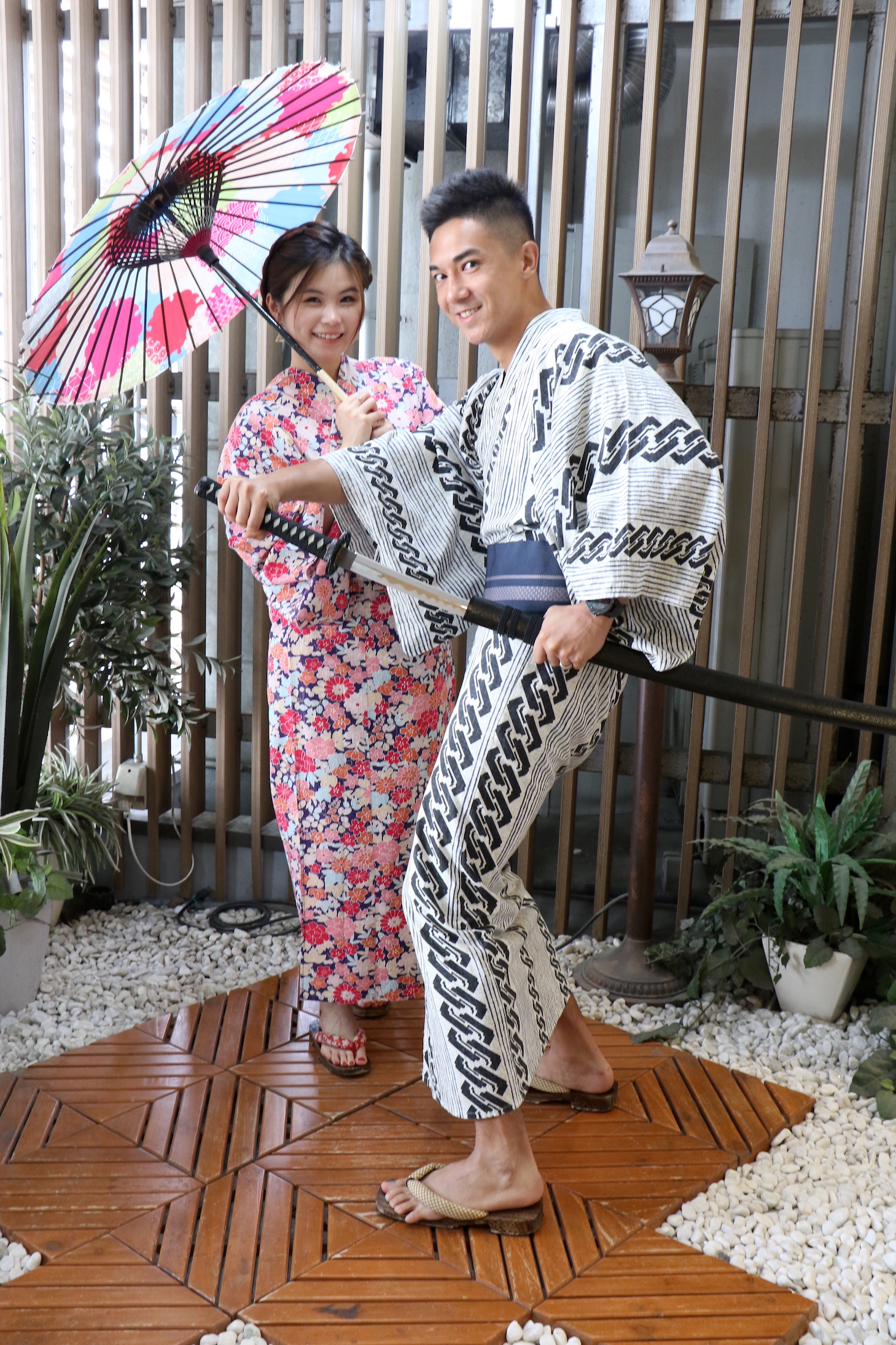 ▲ Yoshiwara-tsunagi Pattern Yukata

White based Yukata looks very cool and it is a very popular color!!

The pattern that looks like a chain is said to be "Yoshiwara-tsunagi", and this pattern that has been around for a long time (*'ω'*)

It has become a popular pattern that is used for festivals and towels, etc. even in the present day!

It will give you a vintage Japanese boy's atmosphere!

It is one of the recommended piece!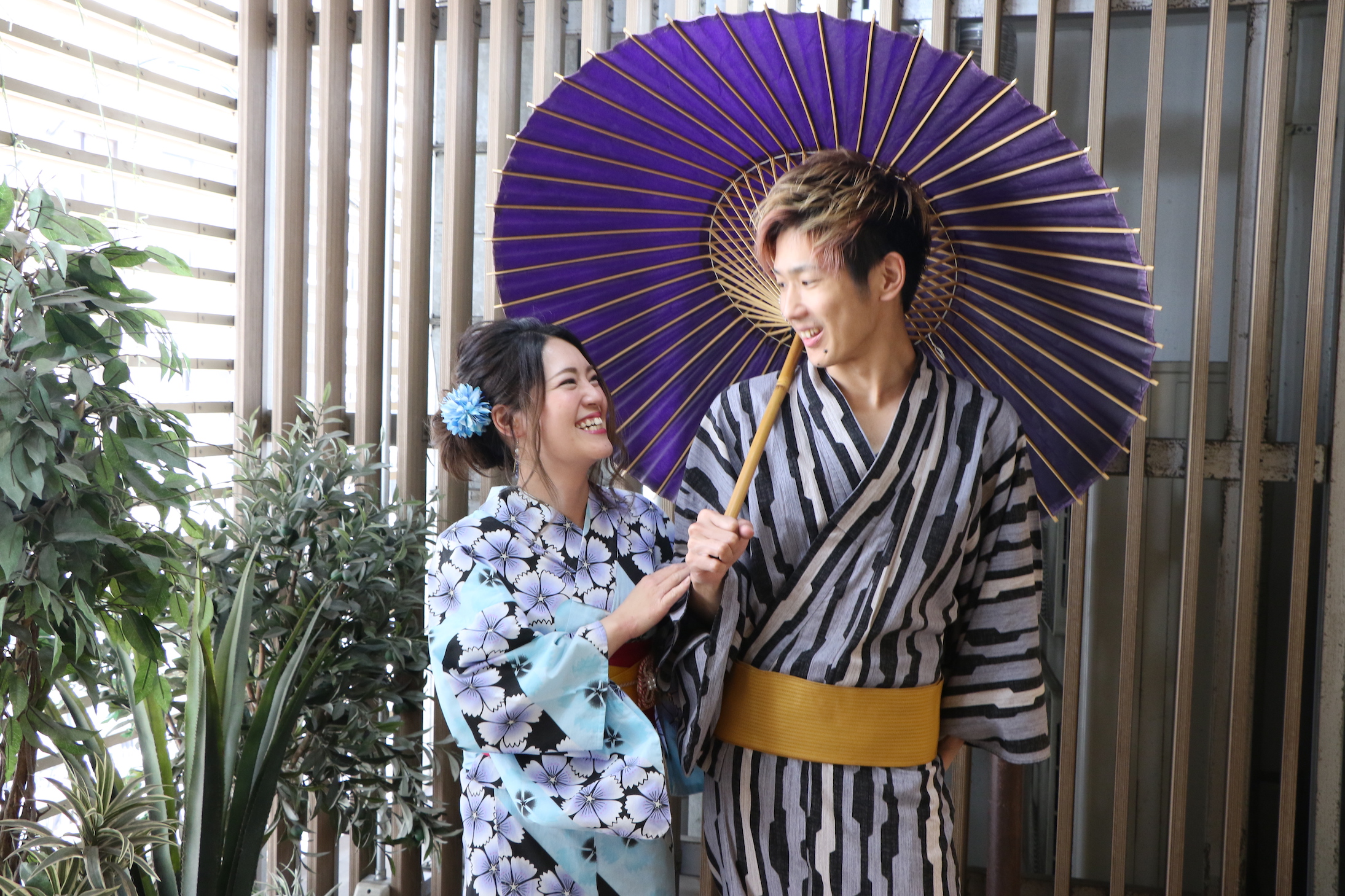 ▲ Navy blue and light blue Yukata

In our store, it has become a popular pattern especially to the Japanese visitor!

Striped pattern that resembles the shape of keys, the color is bright, too.

This Yukata pattern is quite popular, many people who match this yukata with their couples too.

Any kind of obi color will match perfectly!!

It is such a piece that it is simple but doesn't look too plain!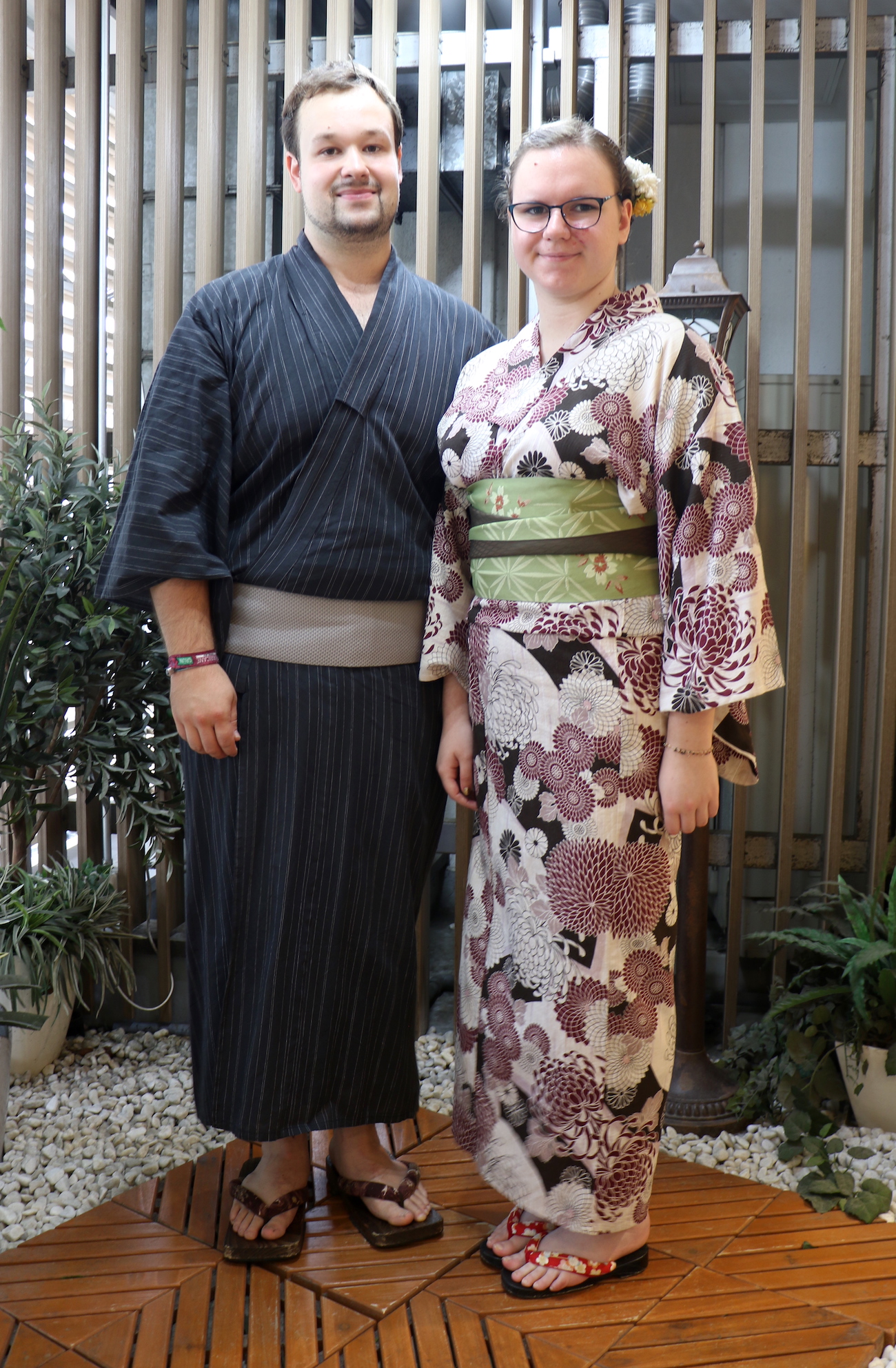 ▲ Indigo colored fabric with white stripe pattern Yukata!

The fabric is comfortable to wear, a perfect piece for men to wear!

Combining this piece with colored obi looks nice, but it can be more stylish when combined with silver colored obi.

This yukata is very popular among Japanese too~

Because we have a wide size variations for this piece, please choose the one that fits you best at the store!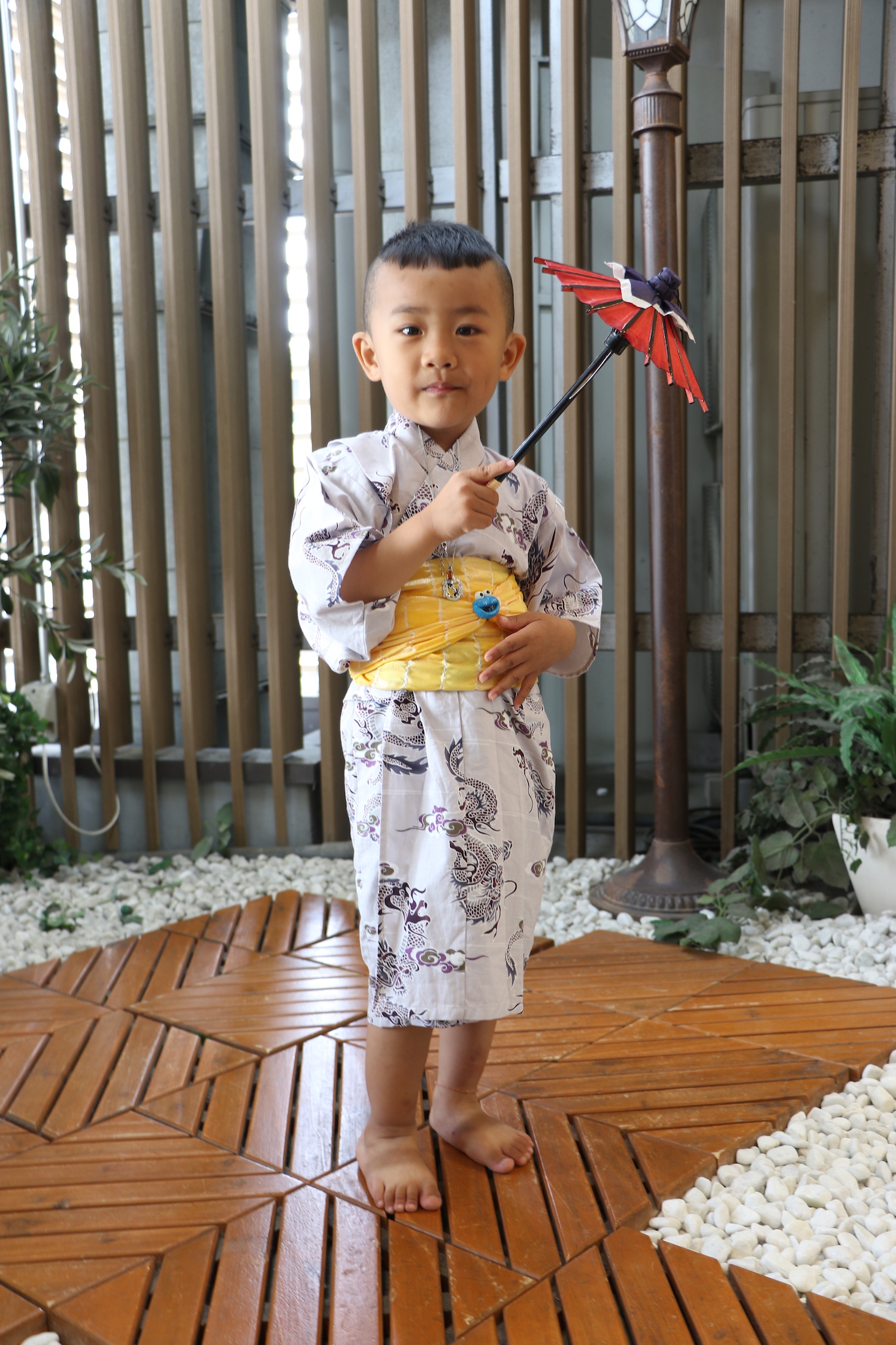 ▲ Today's last introduction! Boy's Yukata!

We have yukata collections not only for the girls but also for the boys!!

It's insanely cute!!!

There are a lot of obi options, from the cute style to the cool style!

We also have some Jinbei collections!

Please choose your favorite design!

That was our introduction of Men's yukata

Now here are some photos of this week's customers.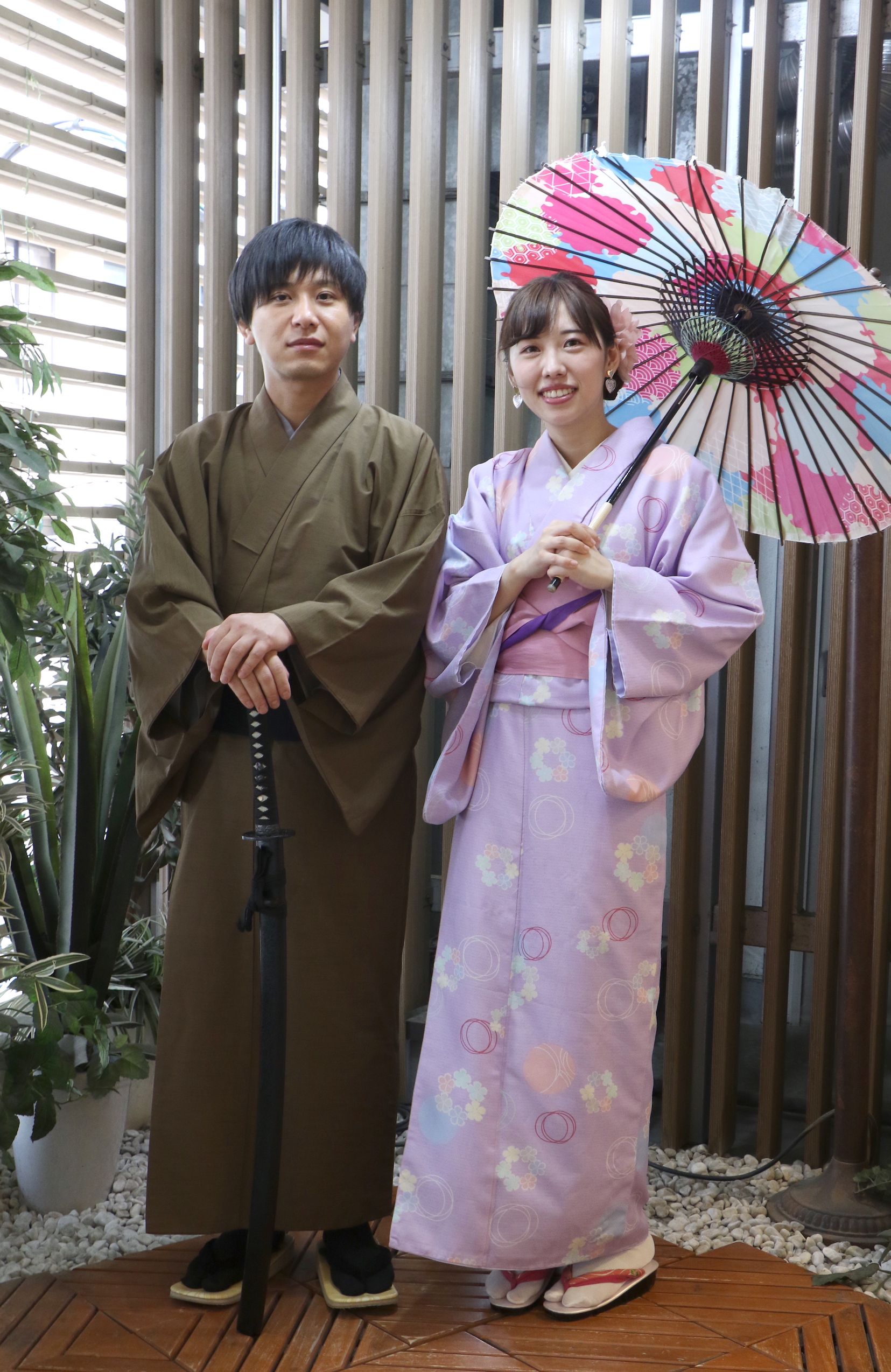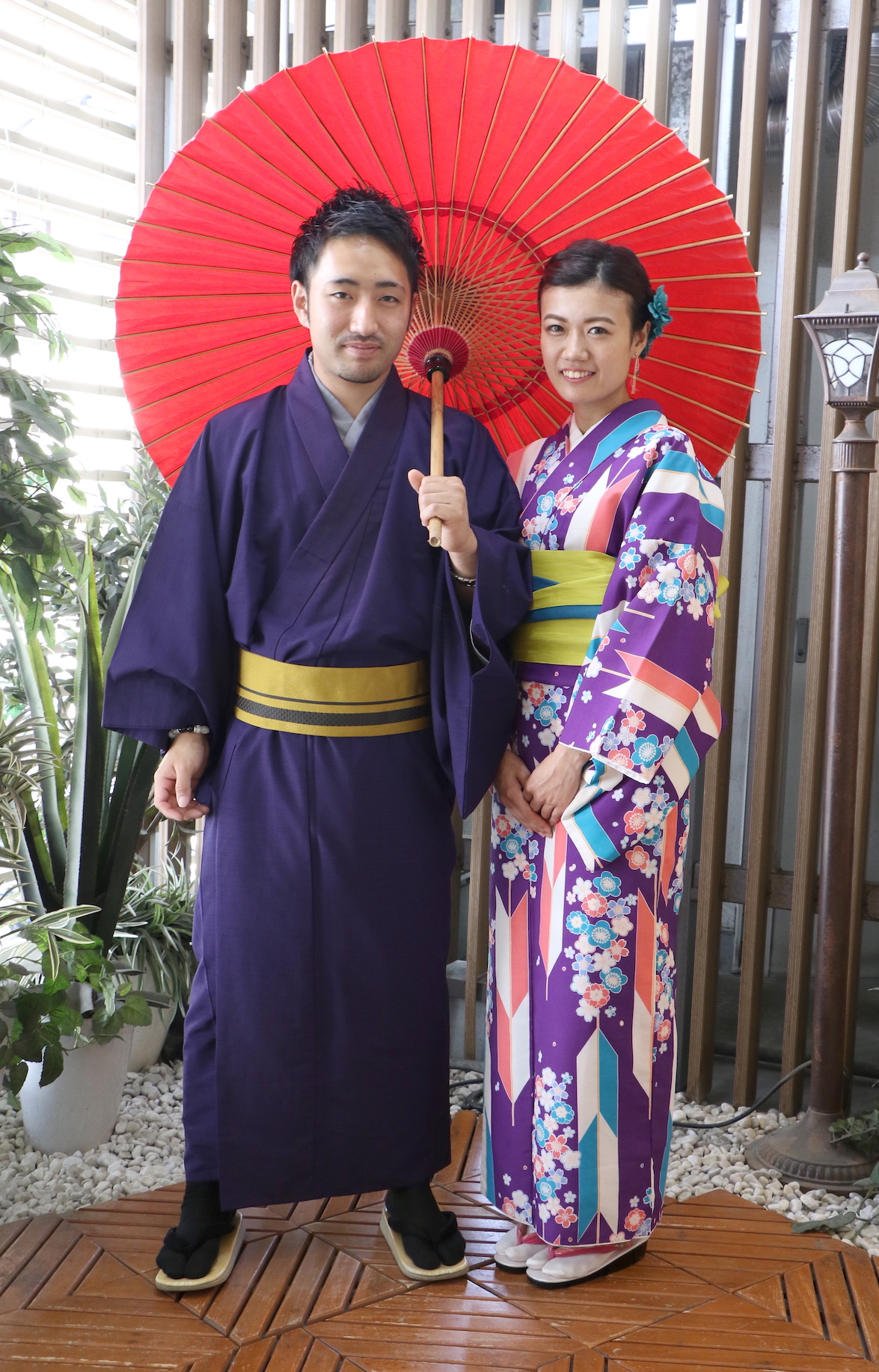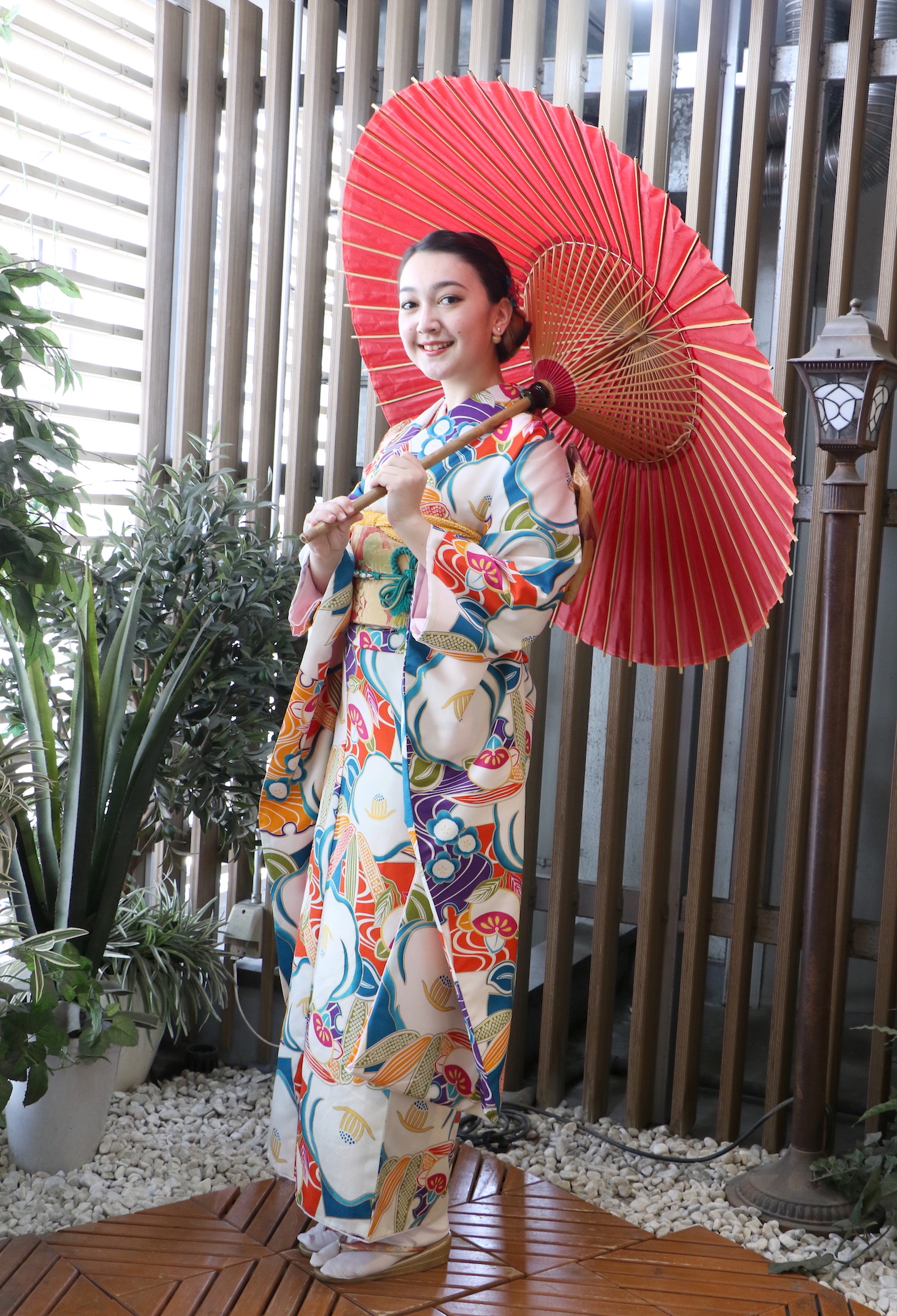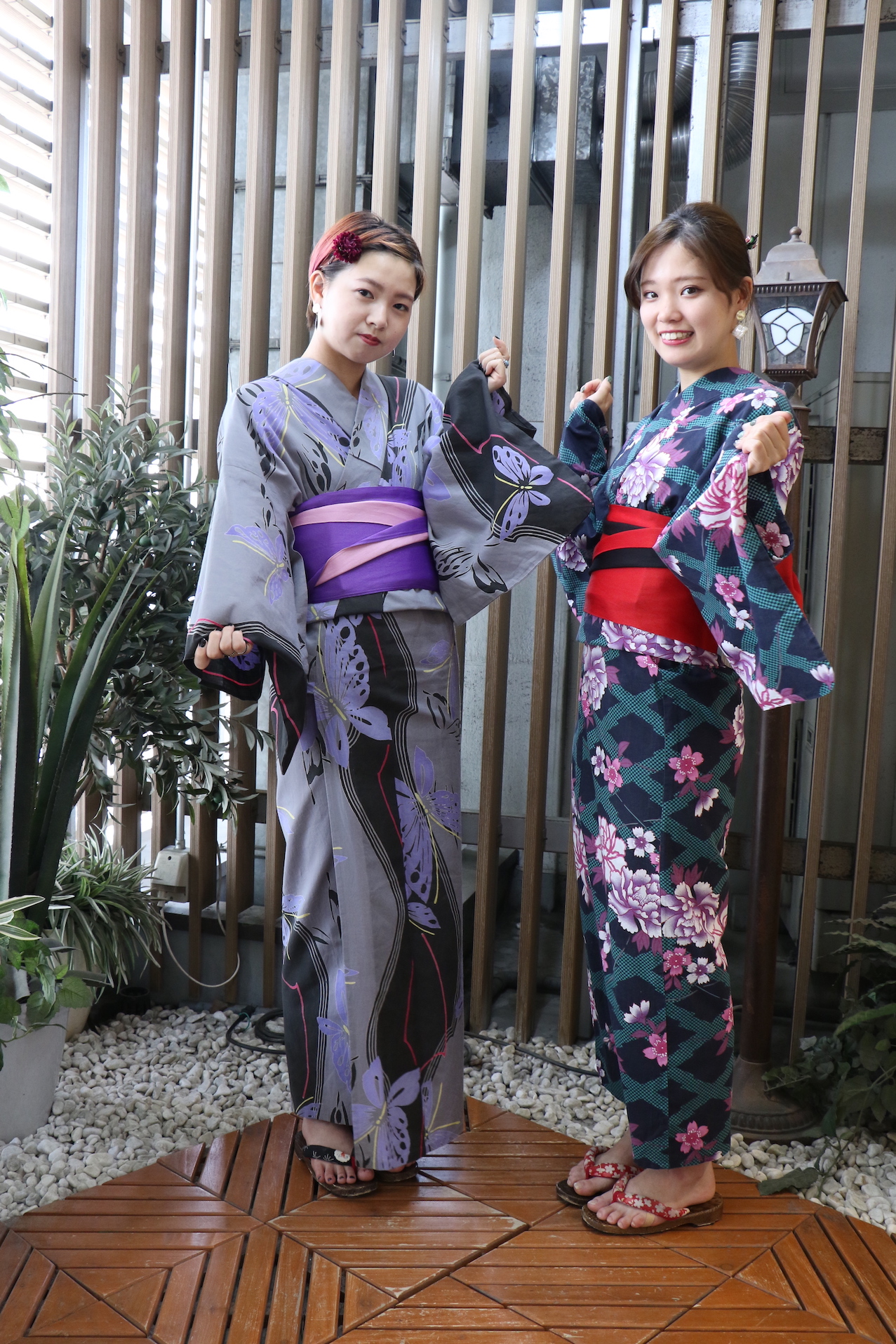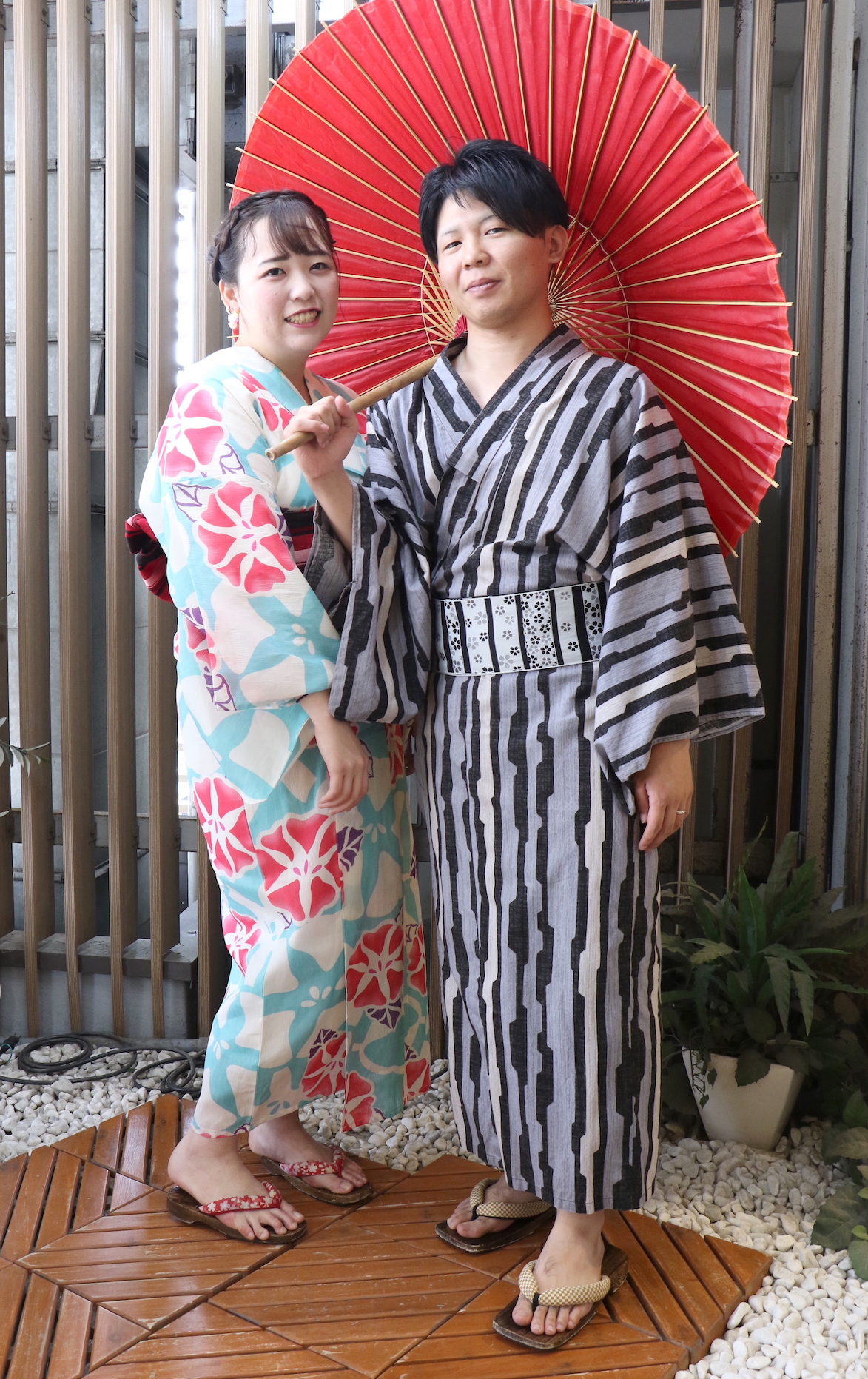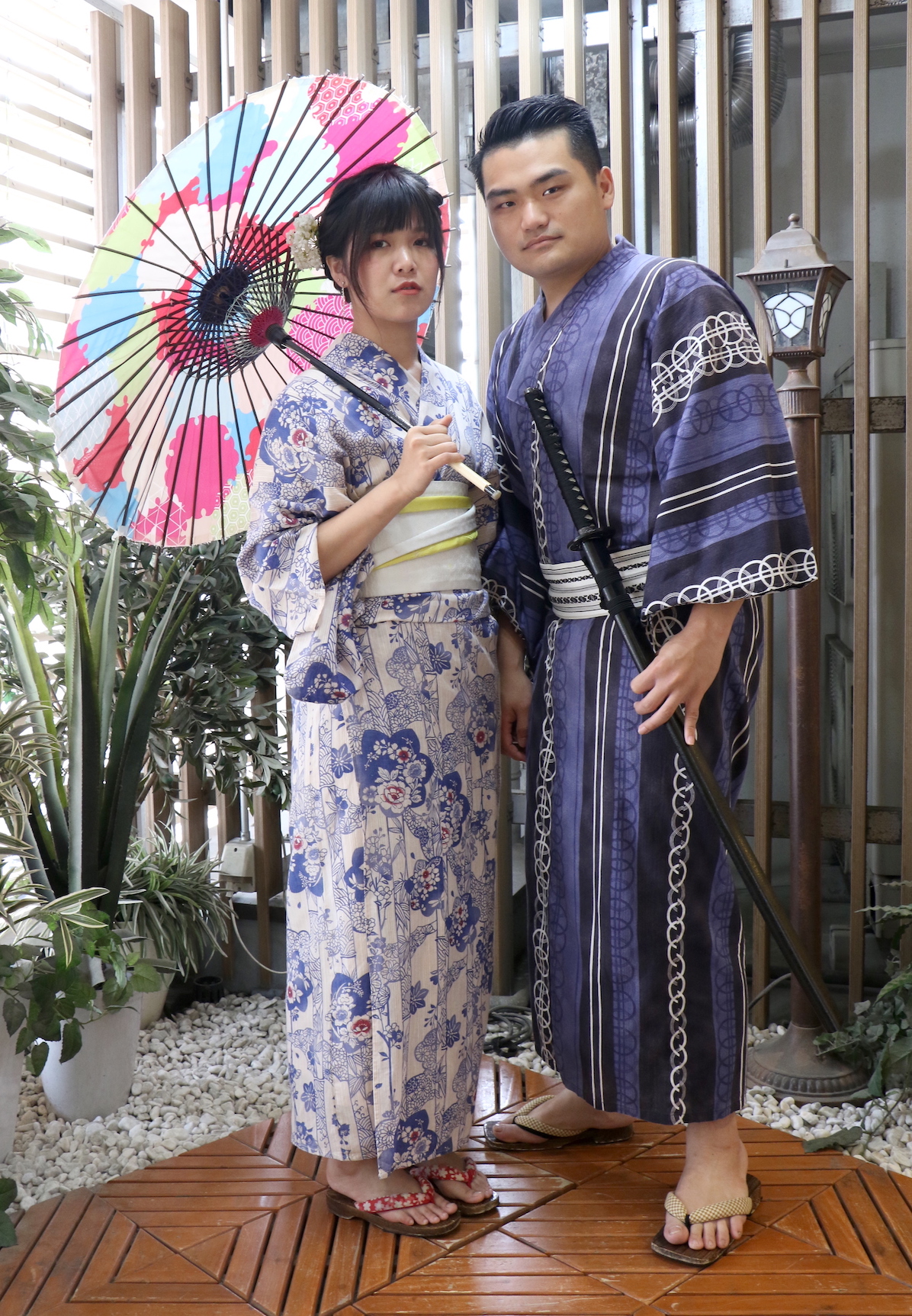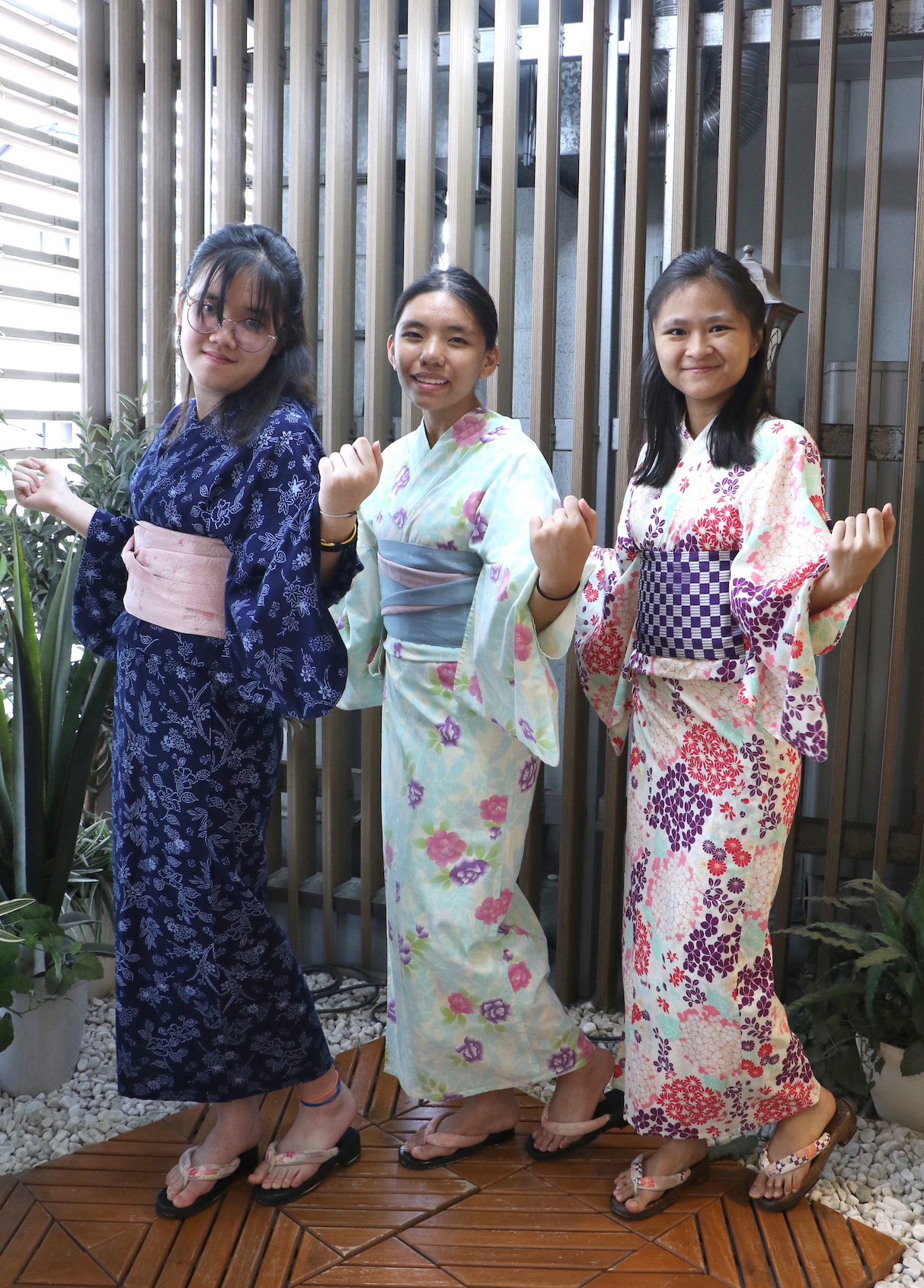 We had a lot of customers come to our store this week! Thank you very much!!

We look forward to seeing you!

=============================

Do you need more information regarding our store?

Please contact us here~

📱 Line@ lvv9152n
📷 Instagram
https://www.instagram.com/kyotokimonorental.wargo
🏠 Store List

📨 Reservation ? Booking