Hello, Kimono Rental Wargo Dazaifu Tenmangu-mae store here!
Sakura or cherry blossoms have started to bloom and spring is almost here!
We need to wait just a little more until we can see the full bloom of sakura flowers.
Recently, there are many customers on their graduation trips who visited Wargo Dazaifu Tenmangu-mae store, they came to wear kimonos to make their trips more memorable!
It'd also be wonderful to wear a kimono when you go out to see sakura flowers! (or in Japanese is known as "hanami")
Also, if you add accessories to the kimono to look more stylish, your hanami would definitely become more enjoyable!
These accessories suitable for casual kimono look are available at Wargo Dazaifu Tenmangu-mae store!
✧Obi-jime✧
An obijime is a decorated sash in order to tie an obi firmly.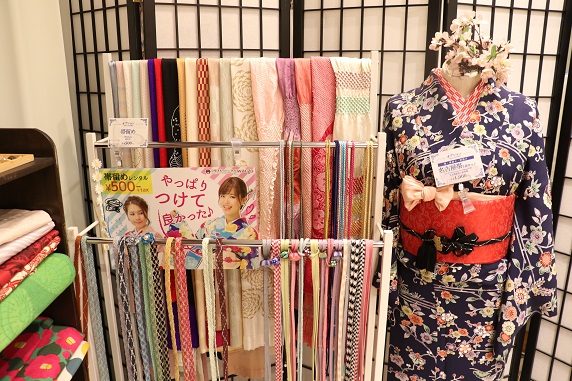 ✧Juban with patterned collar (inner wear)✧
Juban covers a wide range of undergarments which are worn between the kimono and the skin, to protect the kimono that is delicate, expensive and often difficult to wash from sweat and dirt.
The only part of a juban which is seen after dressing is the collar, that's why we provide a wide variety of pattened collars to make your kimono look more unique and fun!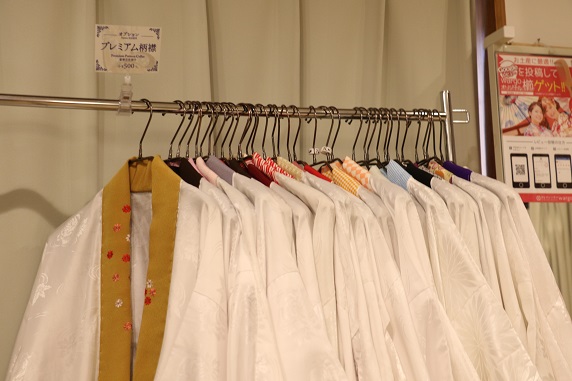 ✧Handbags✧
There's no need to worry if you don't have any bags to match your kimono.
We provide handbags rental as well!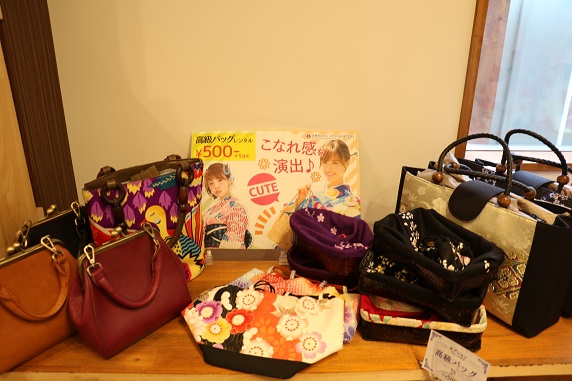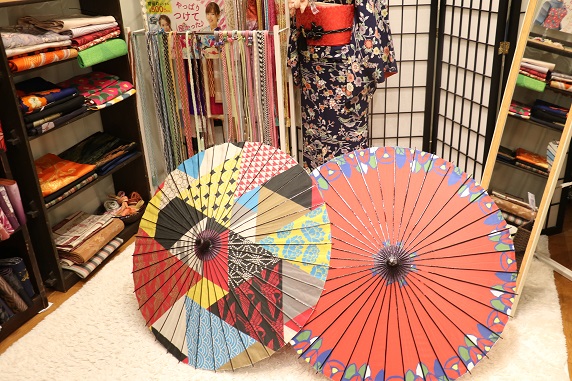 There are many varieties of accessories that you can choose to make your kimono look more beautiful!
On sunny days, we recommend taking a walk with a maiko umbrella that matches your kimono.
To create some memories in this year's spring, how about wearing a kimono with some additional accessories and look more fashionable and more confident?
Then, it is time to introduce the customer who visited to Dazaifu Tenmangu-mae store.
Thank you very much for your visit!
See you again!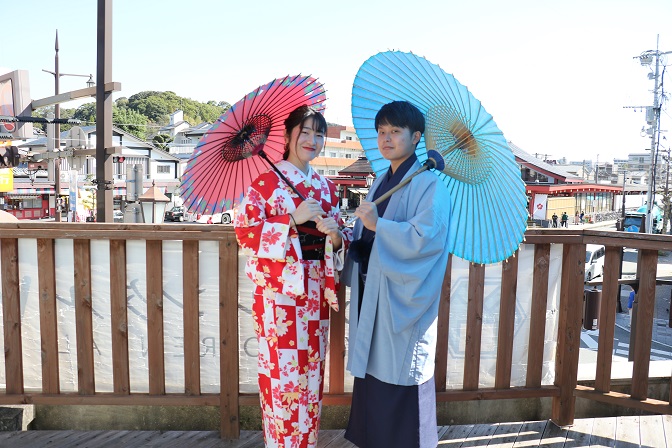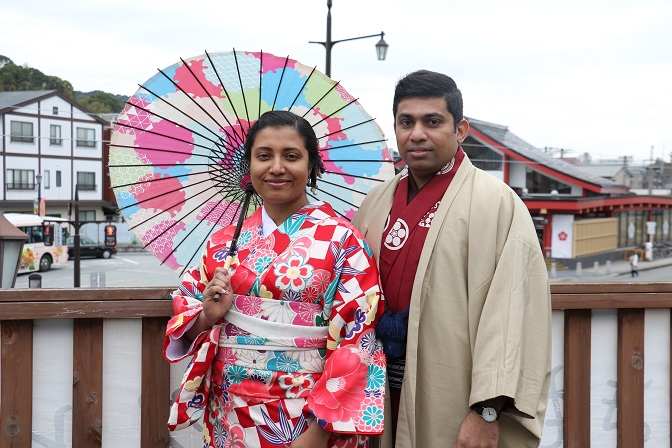 =============================

Do you need more information regarding our store?

Please contact us here~

📱 Line@ lvv9152n
📷 Instagram
https://www.instagram.com/kyotokimonorental.wargo
🏠 Store List

📨 Reservation ? Booking