Hello everyone ~
Kyoto Kimono Rental Wargo Arashiyama Ekimae store here.
When you take a walk around Arashiyama, you must visit Fukuda Art Museum, a new museum that was opened last fall.
There is an ongoing exhibition titled "Beauty from every Angle: Bijinga" at the museum, and it focuses on Uemura Shoen's works in which she pursued her ideal beauty through her paintings.
"Bijinga" is a term for paintings of beautiful women reflecting various viewpoints such as appearance, fashion and heart. 
Uemura Shoen is a famous painter from Kyoto, established her original Bijinga style and became a pioneer of female painters.
Uemura Shoen's "Yuki-onna (Snow Woman)" will also be on display, and it is the first time fot this rare painting to be exhibited in front of public, so don't miss it!
Title: Beauty from every Angle: Bijinga
Date: Wednesday, January 29 to Sunday, March 8 2020
Opening hours: 10:00-17:00 (Last entry at 16:30)
Closed: Tuesdays (in the case of holidays, the museum will be close on next day)
Admission fee:
General / University student: ¥1,300 (¥1,200)
High school student: ¥700 (¥600)
Elementary / Junior high school student: ¥400 (¥300)
Disabled person and up to one helper: ¥700 (¥600)
* Prices in parentheses are for groups of 20 or more.
* Free for preschool children
We also recommend the "Bread and Espresso" cafe that can only be accessed by the visitors of Fukuda Museum of Art.
This is the brand's second branch in Arashiyama ♡
The café has a 180° panoramic view overlooking Oi River (Oigawa), Togetsukyo Bridge, and Arashiyama, so enjoying a tea time while looking over the beautiful scenery will make your mind and body relaxed.
It would be great to visit the museum in kimono, so you can feel the Japanese atmosphere more.
This time, we will show you some points that you should keep in mind when posing for photos when you're wearing kimono.
[Standing position]
☆ Keep your back straight.
☆ Keep your toes close to each other.
☆ Place both of your hands in front of the stomach.
☆ When raising your hand, hold one sleeve with one hand just below the shoulder.
[Walking position]
☆ Let your back and legs be straight.
☆ Do not drag your sandals or make loud noises.
☆ If possible, keep your bags or other belongings on your left hand and keep your right hand in front of you.
Please enjoy walking around Arashiyama in beautiful kimono ~ ♡
Here are some photos of our customers this week.
Thank you so much for your visit!
See you again!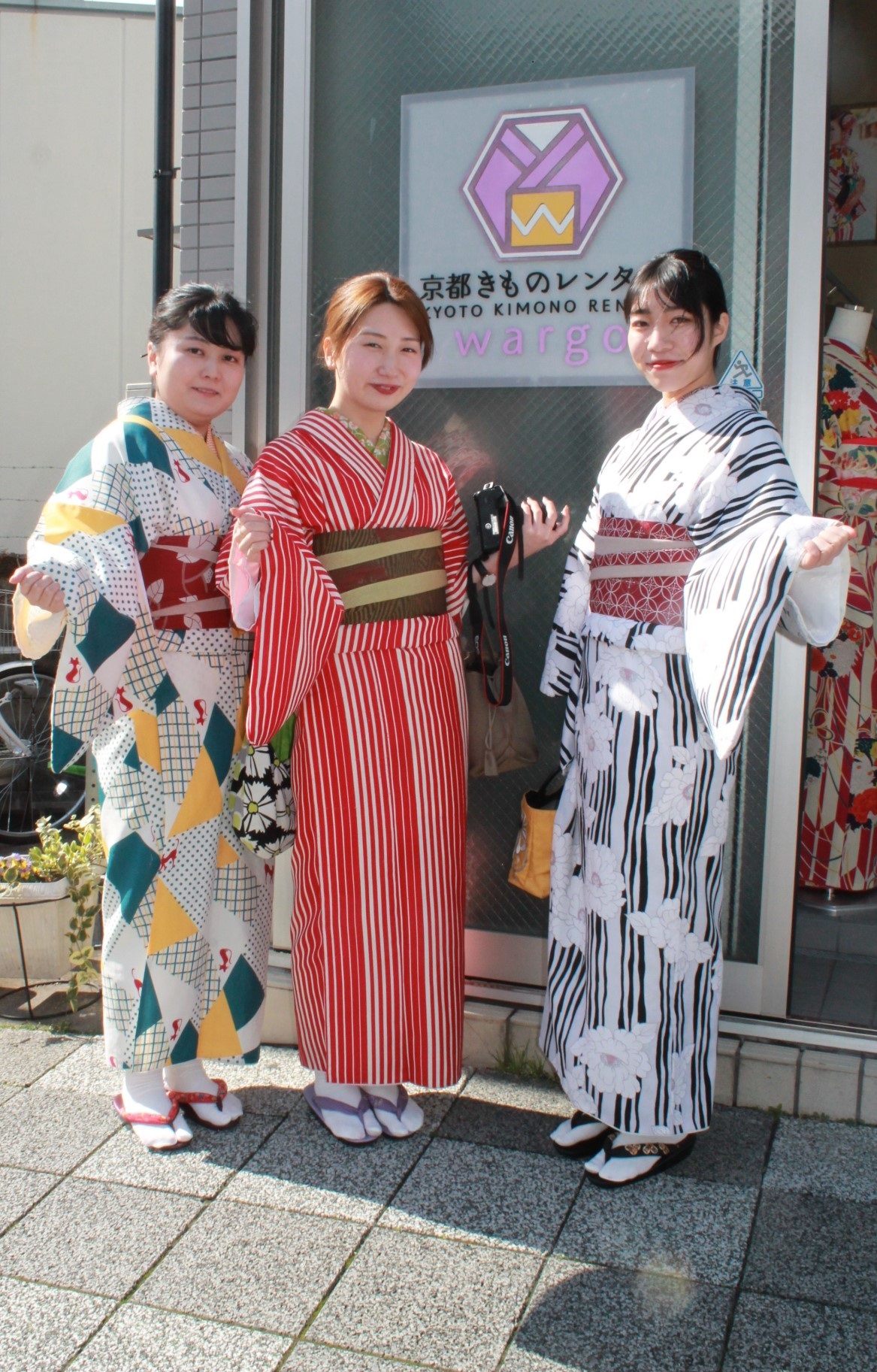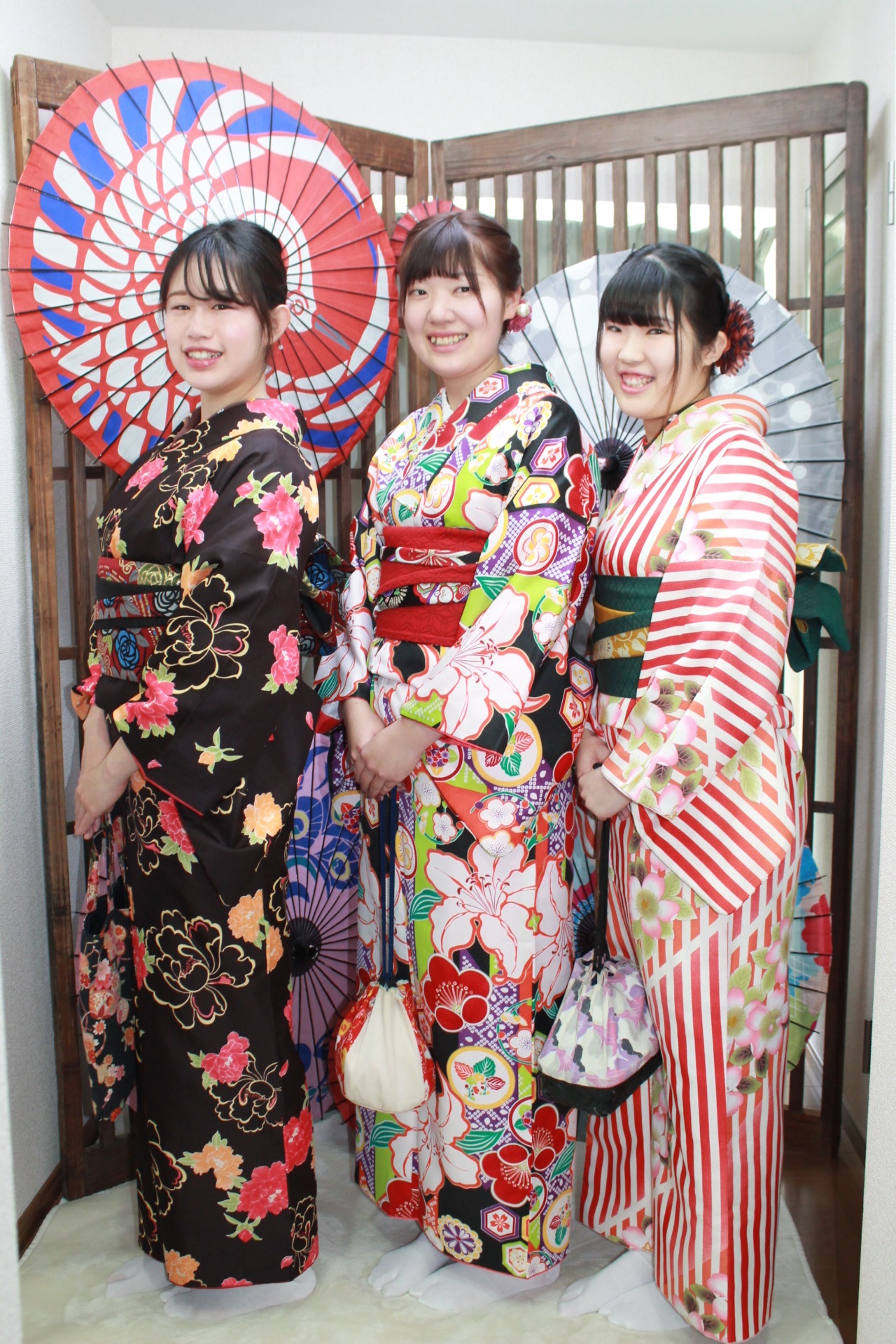 =============================

Do you need more information regarding our store?

Please contact us here~

📱 Line@ lvv9152n
📷 Instagram
https://www.instagram.com/kyotokimonorental.wargo
🏠 Store List

📨 Reservation ? Booking