Today is a good day ~ !
      The heat from yesterday have just vanished by the rain fall in this evening. This cool weather is very nice to take a walk with your umbrella, enjoying some antique shops and eat delicious foods. Have you ever went to Asakusa or Kamakura ? Located not too far from the centre of Tokyo, you can feel a different sensation when you are in this places.
.
.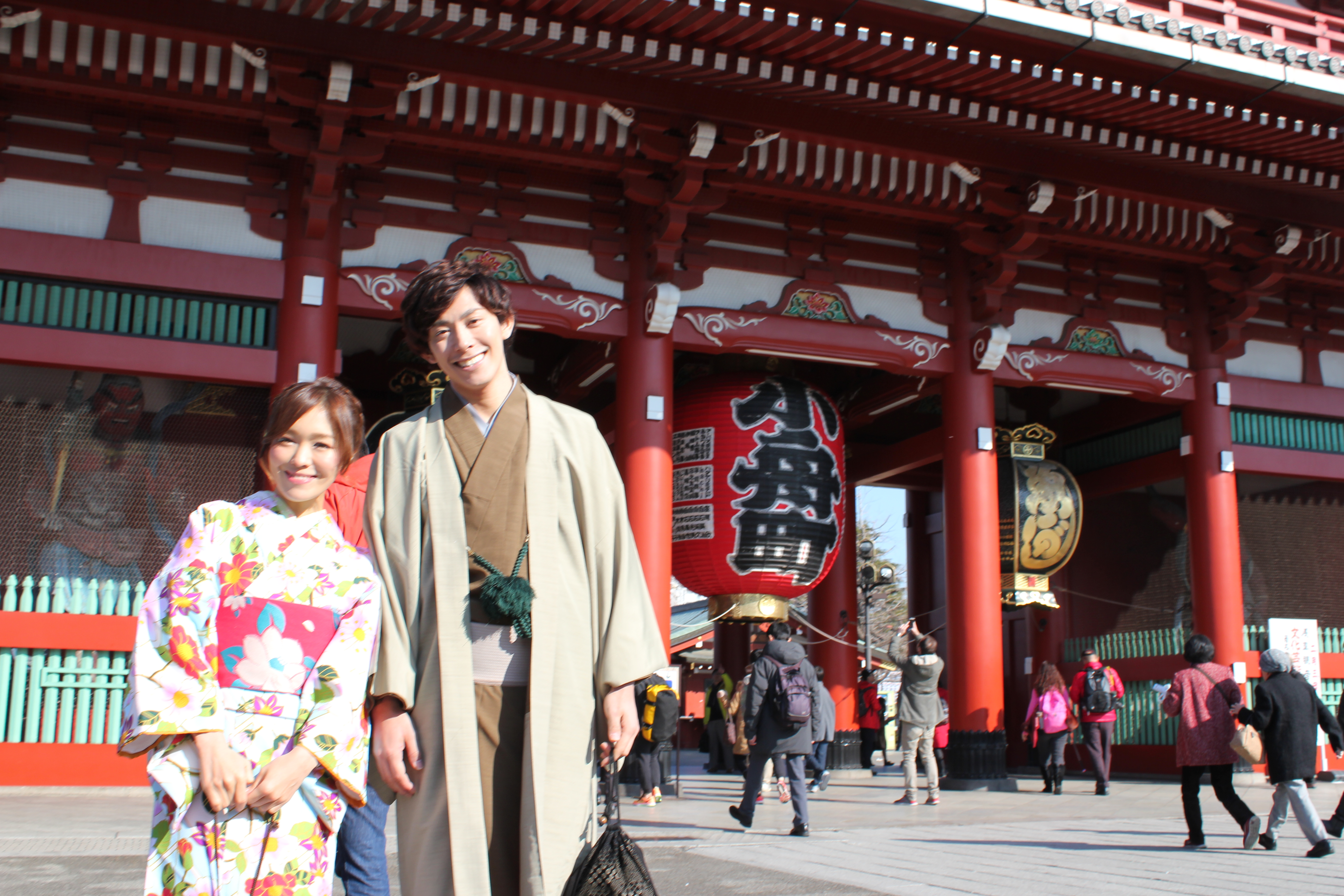 .
      Asakusa, have the most old temple in town, famous with its red vivid colours 'Sensoji Temple' and the most-taken-by tourist spot, the Thunder gate or  'Kaminarimon'. Between this two, stretch along their way the lively souvenirs and shopping centre 'Nakamise'. Here you can find many kinds of things that you would like to bring back to your country. Local foods, unique toys, Japanese traditional crafts, everything!
.
.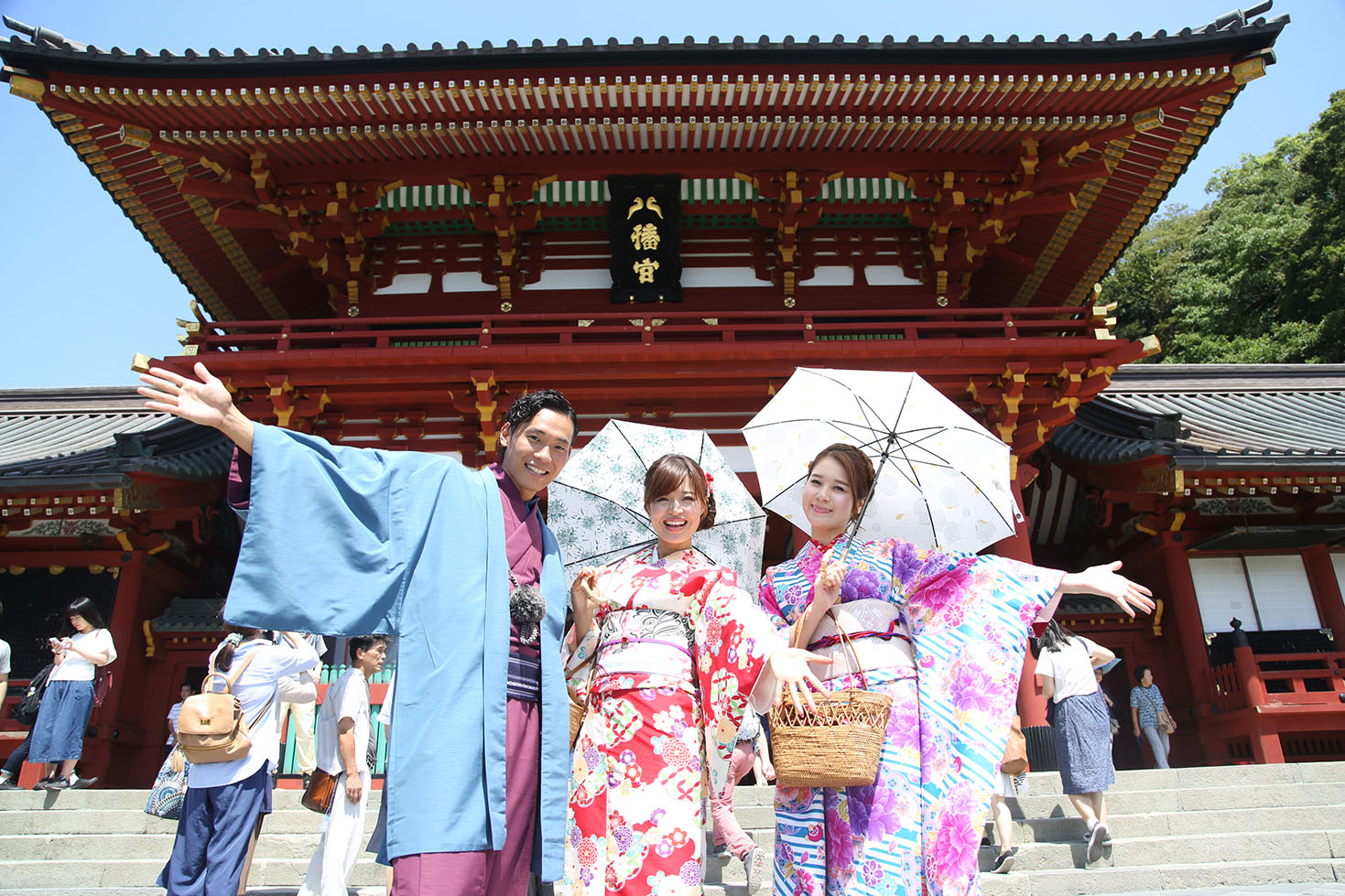 .
      Kamakura, a tourist city near the seashore is providing you by their nature beauty and antique atmosphere in it. Not to forget that you can also go to Enoshima which is not too far. Many entertainment place like Candle Tower, The Great Buddha, Enoshima Aquarium and many more. A perfect place to visit when you want to release your stress our of Tokyo.
.
.
      In this 2 place, there's one same thing that you can do to make it a great experience ever! Rent the Japanese traditional clothes,  kimono in complete set! Make over yourself to be a beautiful lady / cool guy in kimono outfit from up to toe! In Kimono Rental Wargo we also give you a basic Japanese hair arrangements, free lend kanzashi (hair acessories), kinchaku (bags) and zouri (sandals). Every plan start from 2900yen/person~! Let's make your best memories with us. Don't be hesitate to contact us in phone or our social media (´ε` )♡
.
.
From #wargo lovely customers ~
.
.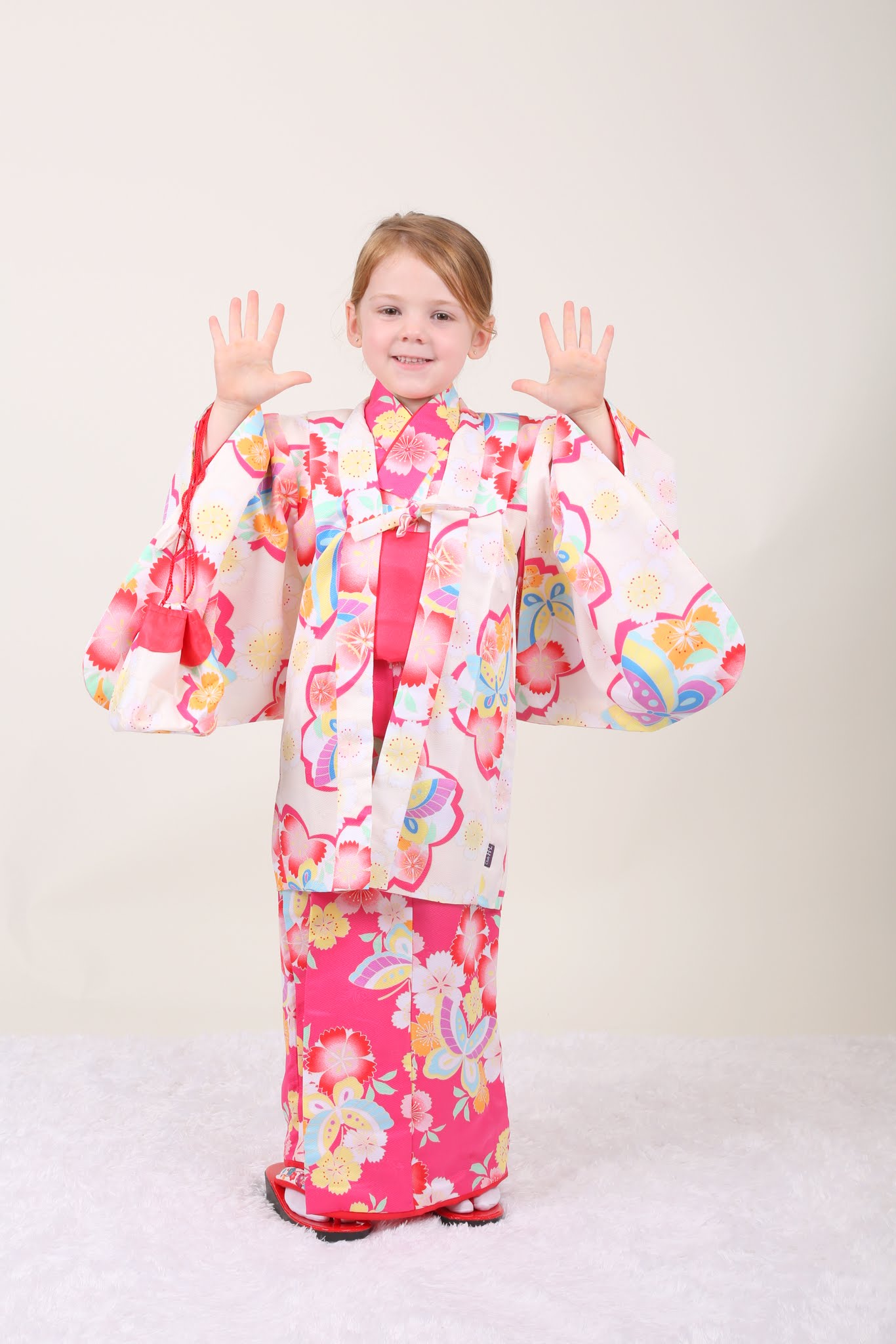 .
.
.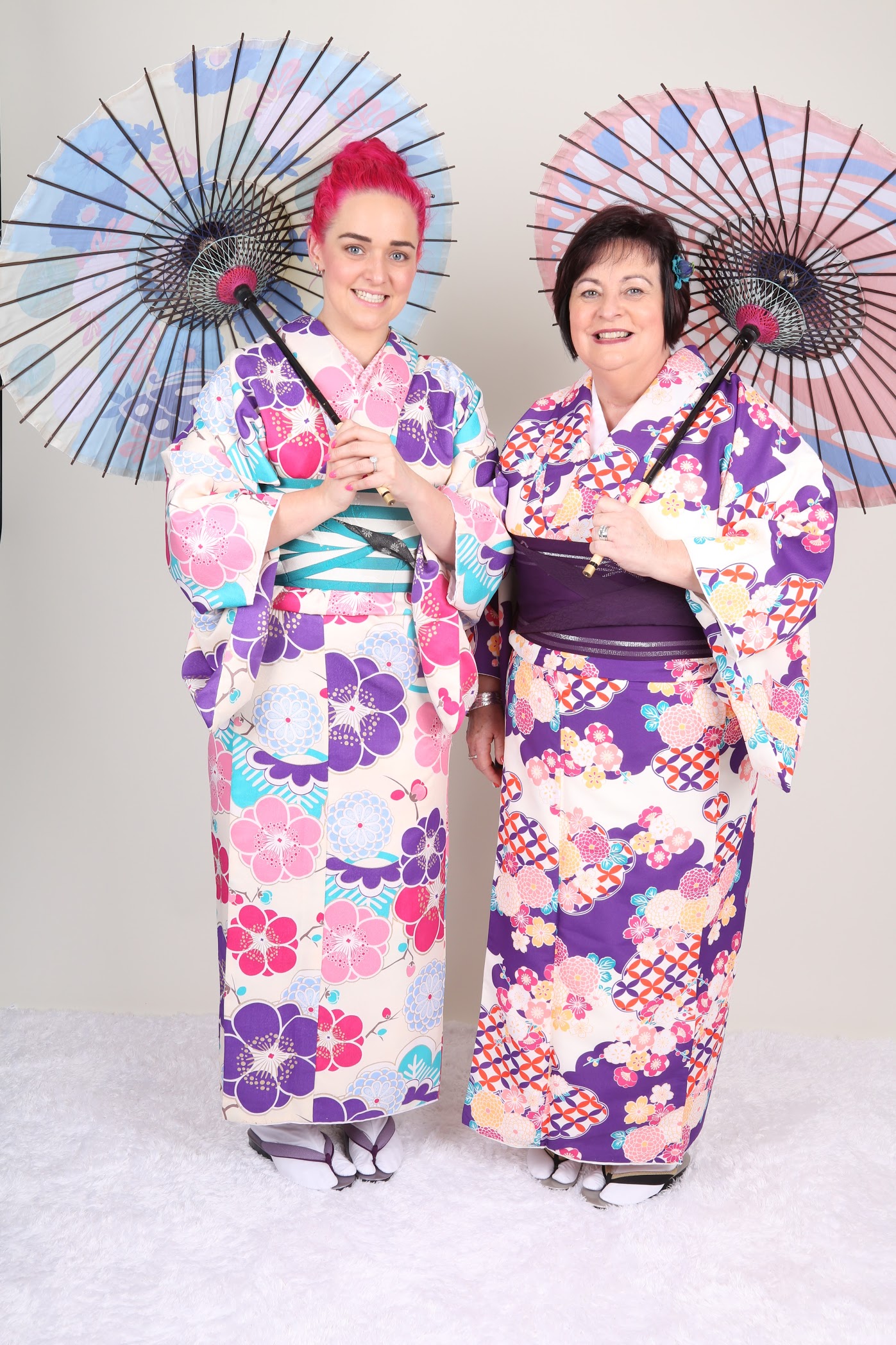 .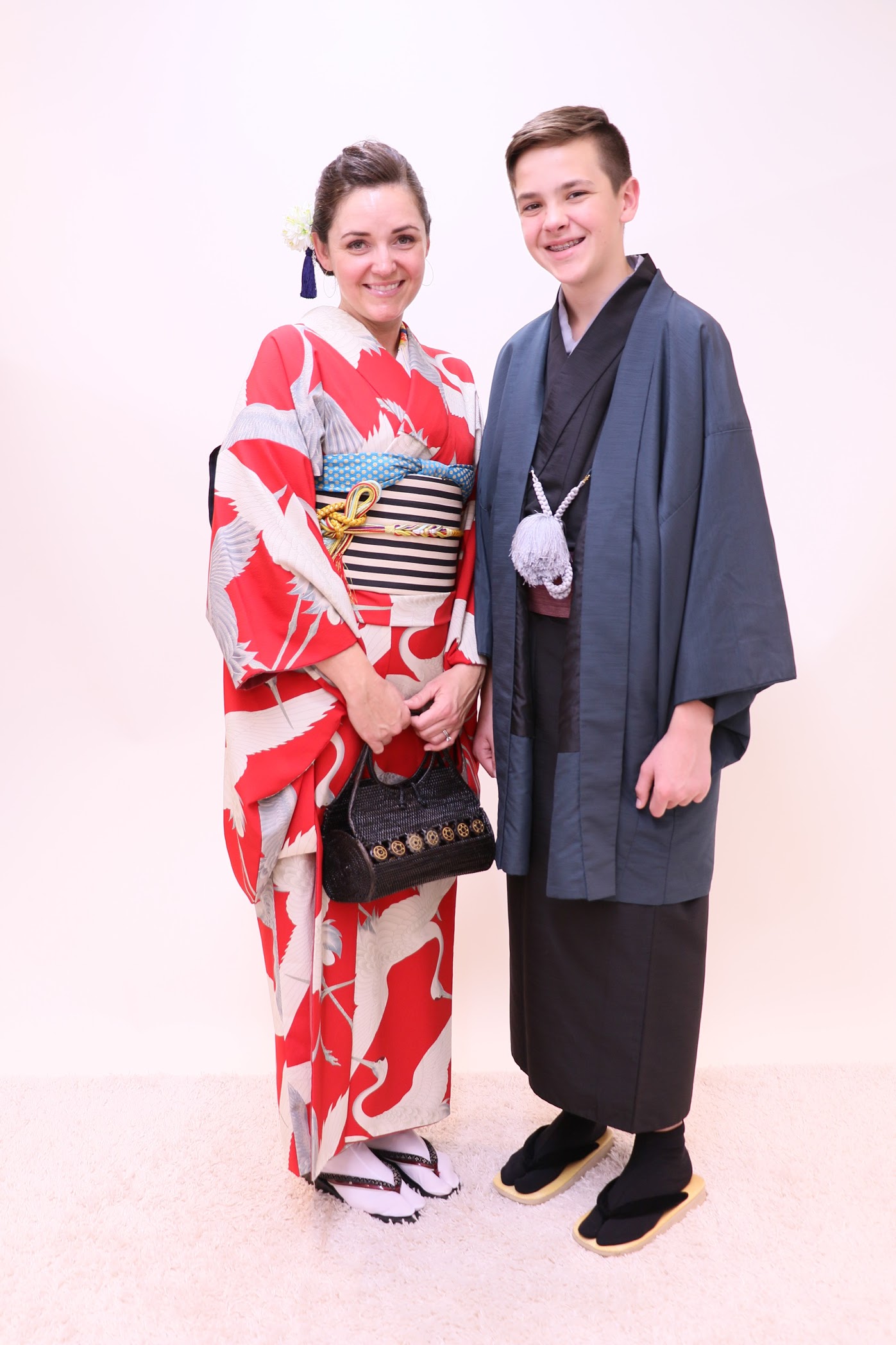 .