Hello everyone!
Kimono Rental Wargo Gion Shijo store here.
Speaking of Kyoto's Gion area, it is famous for the geiko and maiko that are passing by heading to the place they work.

But since the end of last month, there is a new rule published by the district's council forbidding unauthorized photography on the private roads.

While pictures taken from the famous Hanamikoji Main Street are okay, many private roads leading off it are not.

It is difficult to distinguish between private roads and public roads, but there will be local patrol officers around, so you can ask them whether it's fine to take photos or not. They will also give warnings if they see unruly behavior in the area.

Let's make photography fun by following the rules and respect each other ♡
In Gion, there are other beautiful spots that look great, such as Yasaka Shrine.
So don't worry, there are still many spots where you can take plenty of photos!

Now, it is time to introduce the customers who visited our store last week!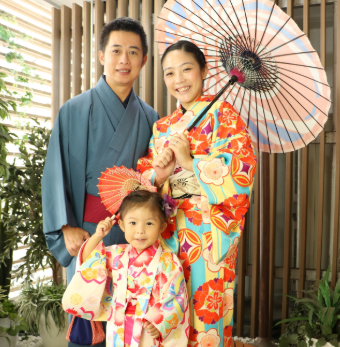 Red is the main color for this family's kimono look.
The warm colors such as red and orange make us feel more of autumn's atmosphere.
If you are unsure about choosing which kimono to wear in autumn, please try to incorporate warm colors!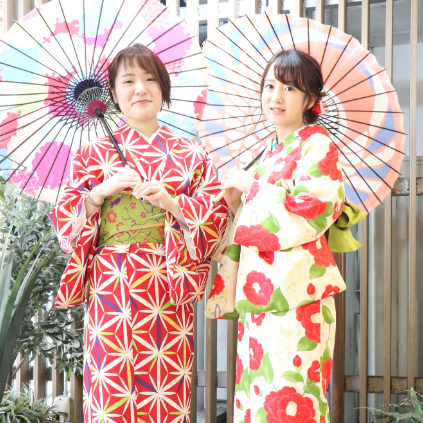 Next, best friends having a matching look.
The green belt is easy to match with any kimono, and adding green makes them look more mature.
If the pattern on your kimono is large, choose a belt with a small pattern for a good balance.

Thank you for visiting Kimono Rental Wargo Gion Shijo store!
See you again!

=============================

Do you need more information regarding our store?

Please contact us here~

📱 Line@ lvv9152n
📷 Instagram
https://www.instagram.com/kyotokimonorental.wargo
🏠 Store List

📨 Reservation ? Booking