Everyone, konnichiwa!
Kimono Rental Wargo Arashiyama Togetsukyo store here.

Recently, the weather has become cooler in the morning and evening, and a new landmark has opened in Arashiyama for autumn!

On Tuesday, October 1, the "Fukuda Museum of Art" will be open, located on the banks of the Oigawa River near the Togetsukyo Bridge.
It has around 1,500 art collections, including works by great Japanese painters from the Edo period to modern times, especially works by amazing Kyoto artists.
The building is amazing too! The Japanese modern exterior design blends beautifully into the natural surroundings.

Looks like there is a cafe in the museum. You can enjoy the beautiful view of the Togetsukyo bridge from here. We are looking forward to witness the beautiful scenery with our own eyes!

In addition, the theme of the exhibition space was inspired by the Japanese warehouse called "kura", the corridor looks like a Japanese balcony "engawa", and there are more details on the building such as the Ajiro pattern on the glass walls, etc.

It seems like there is a park too, so we look forward to it as well!
Please enjoy the artworks in kimono!


~From Fukuda Museum of Art's official site:~

[Striving to Create a Museum That Lasts for 100 Years]

"My father, the owner of this museum, was born and raised in Kyoto, and it was also in Kyoto that he started his business. He frequently said that it was the generous support of local residents that enabled him to continue with his work, and expressed his gratitude for the encounters he had with outstanding works of art and his relationship with the Arashiyama area. This led to his decision to build this museum as a way of realizing his wish to someday repay Kyoto for its kindness.

For the next 15 years, my father devoted himself to acquiring art. His collection, consisting of works by major artists from the Edo Period to the modern era, is made up of some 1,500 items with an emphasis on pieces from the Kyoto circle of painters.

Associated with poetry since ancient times and loved by nobles and cultured people, Arashiyama has long served a source of inspiration for superb art. Today, as one of Japan's leading tourist destinations, the area attracts sightseers from all over the world. Along with scenery that changes from season to season, Arashiyama is blessed with the flowing waters of the limpid Oigawa River, and Togetsukyo Bridge, which seamlessly blends into the surrounding landscape. By creating a place to view works by some of Japan's greatest artists on this site, a product of the beautiful natural landscape, we hope to make a positive contribution to the transmission and succession of Japanese culture.

It is our dream that this museum will last for 100 years. We are committed to making every effort to convey and preserve the endlessly stunning scenery of Arashiyama and priceless art and culture for future generations."

Fukuda Museum of Art

Opening date: October 1, 2019
Opening Exhibition: "Commemorative Opening Exhibition: Fukuda Museum of Art Collection"
Opening hours: 10:00-17:00 (last admission 16:30)
Regular closing days: Tuesday (in case of public holiday, we will be closed on the next day)

Entrance fee:

Adults / university students: 1,300 (1,200) yen,
High school students: 700 (600) yen
Elementary and junior high school students: 400 (300) yen
One person with a disability and one attendant: 700 (600) yen

※ () Group fee for more than 20 persons
※ Free admission for infants

Next, let us introduce you to our customers this week!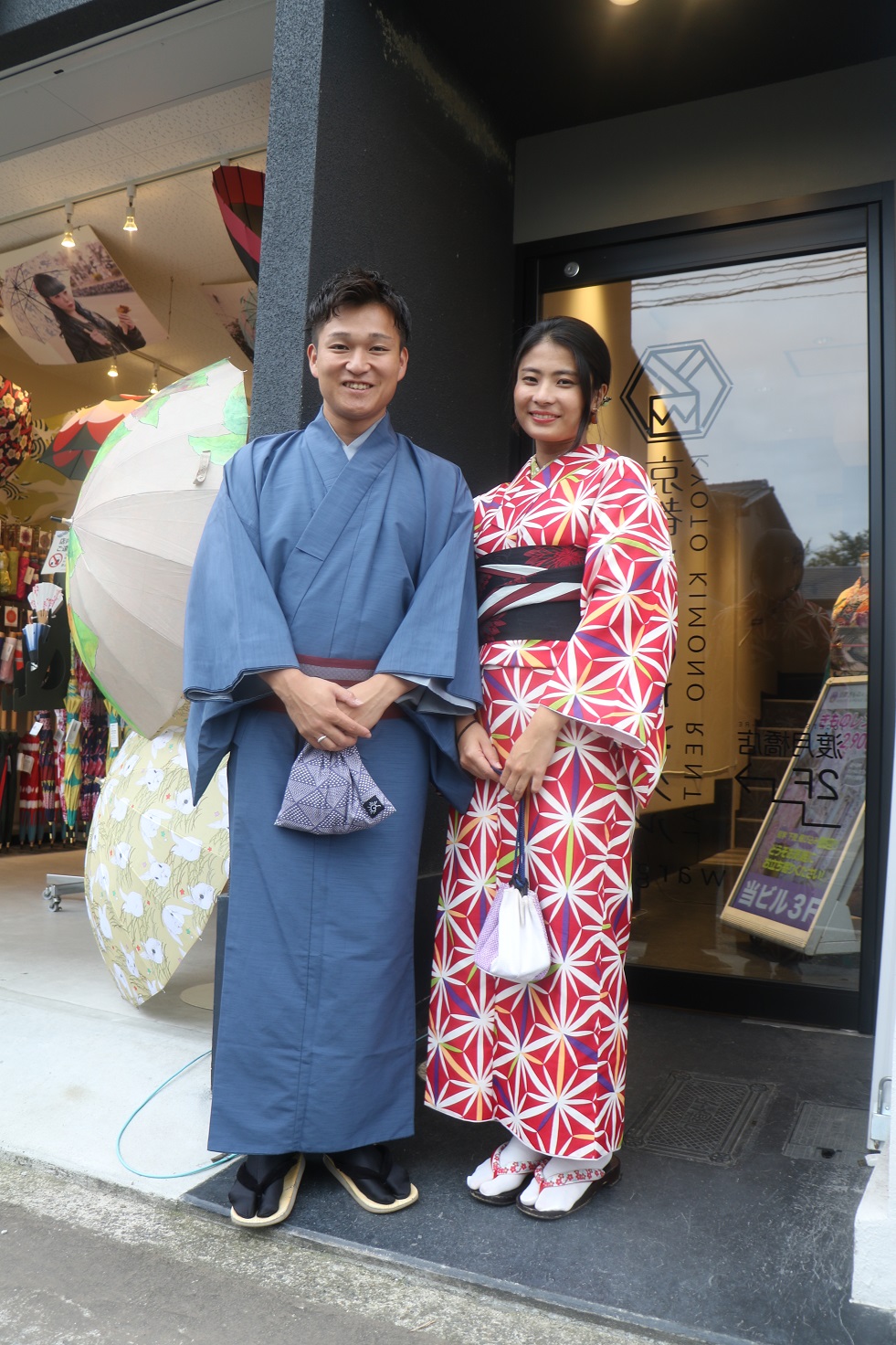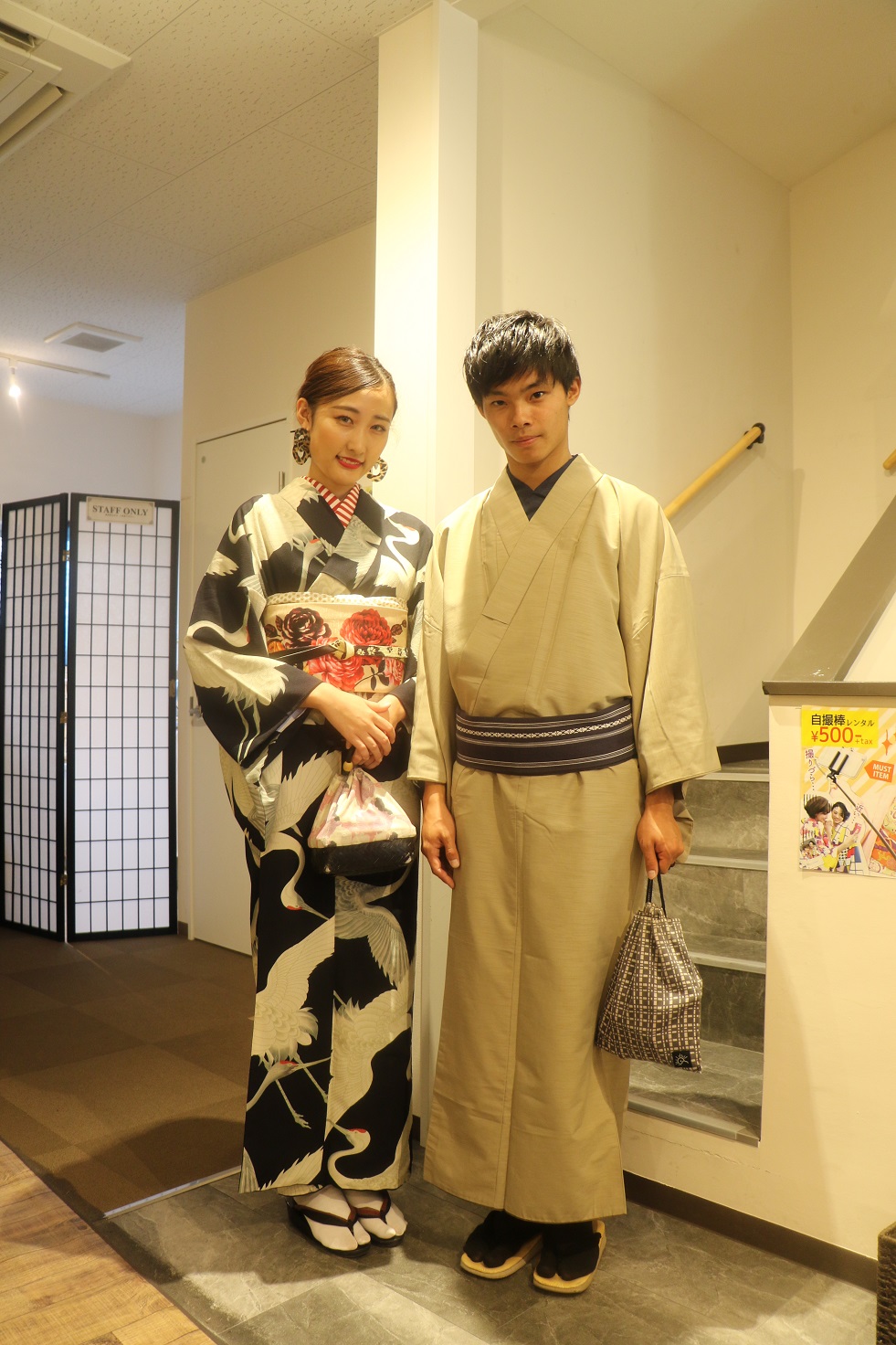 Thank you for visiting our store.
We look forward to seeing you again.

=============================

Do you need more information regarding our store?

Please contact us here~

📱 Line@ lvv9152n
📷 Instagram
https://www.instagram.com/kyotokimonorental.wargo
🏠 Store List

📨 Reservation ? Booking