Hello! Kimono Rental Wargo Okinawa Naha OPA store here!
The store has just opened at the end of last month at Naha OPA in Naha City, Okinawa Prefecture.

Today we will introduce some "Houmongi" plans that are available at Wargo Okinawa store.
Other than weddings, houmongi can be worn at many important events such as Children's School Entrance Ceremonies and Graduation Ceremonies, shrine visits, etc, so there are many opportunities to wear it ♪

I would like to introduce some houmongi by plan and price!

Introducing Houmongi Collection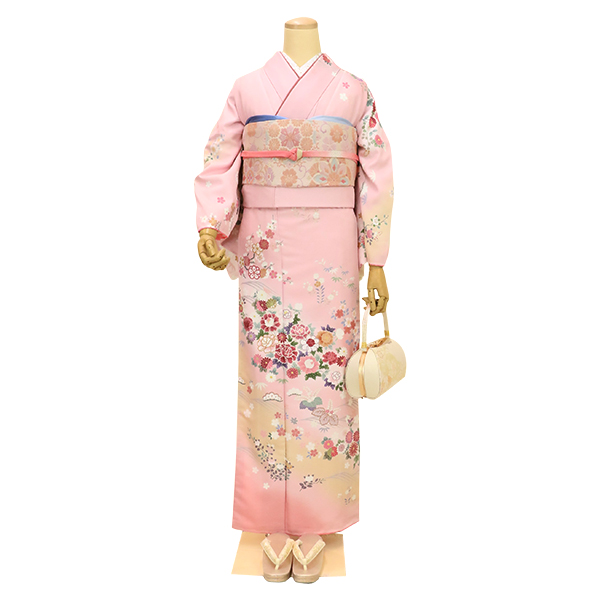 The first one, a houmongi with synthetic fabric and soft pink color base.
Various flowers in small sizes are scattered across the houmongi, it's very beautiful!

Product code: HMP-C079
Plan: Standard Houmongi
Product name: Toki no Hanazono

This kimono can be rented for ¥ 9,900!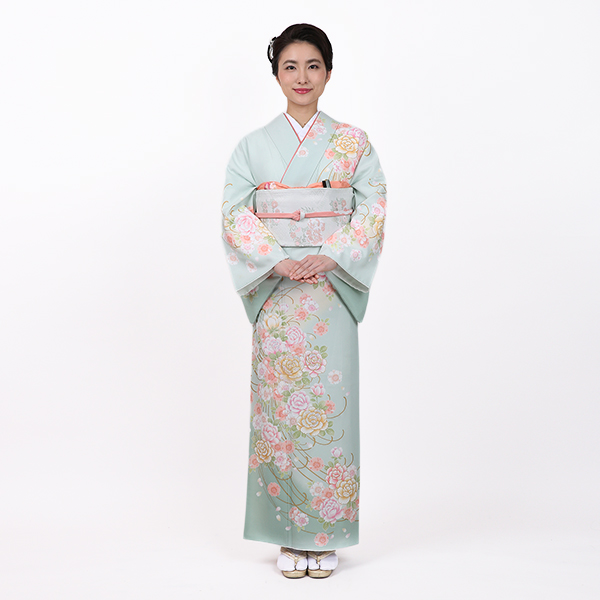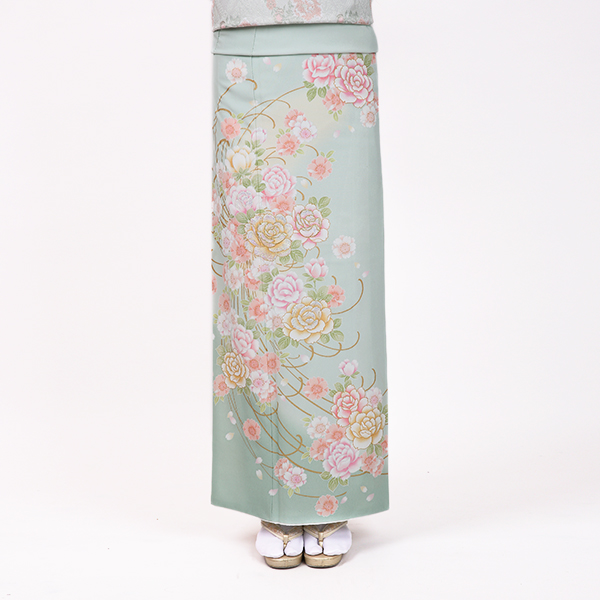 Next is this refreshing light blue houmongi.

It is a houmongi with beautiful rose flowers motifs! The shades on each flower enhanced its beautiful look. This houmongi can be enjoyed regardless of the season!

Roses are very lovely and romantic, depending on the color and number of roses, "the language of flowers" or the Hanakotoba also changes.

Product code: HMP-C024
Plan: Super Standard
Product Name: Bara no Ri-su / Rose Wreath

This kimono can be rented for ¥ 12,900!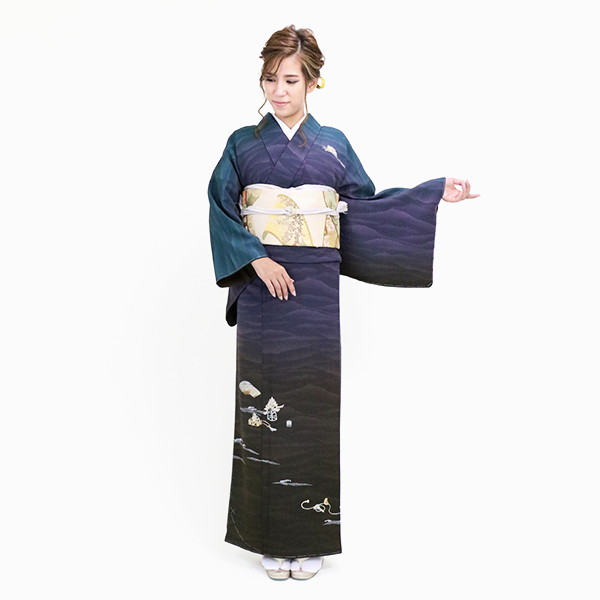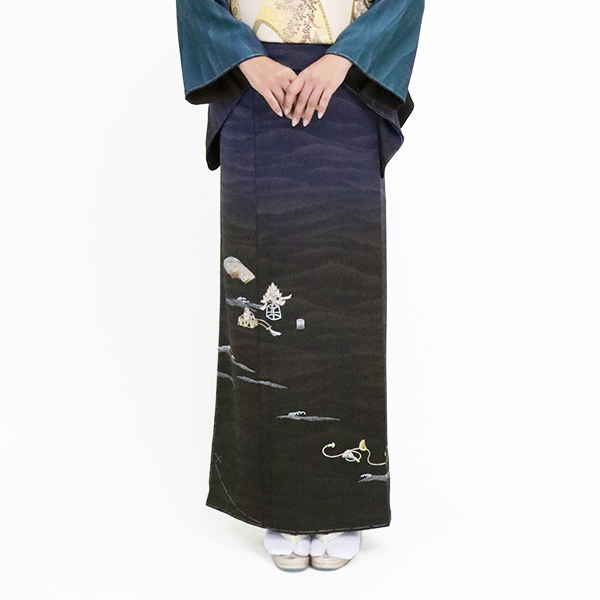 The last one is this navy houmongi.

Very simple, but looks very gorgeous and has an elegant atmosphere!

Product code: HMS-E134
Plan: Premium Houmongi
Product name: Adeyakana Iwai / Glamorous Celebration

This piece can be rented for ¥ 14,900!

We have introduced various houmongi according to each plans, but there are many more types of kimonos and plans, so please check them out at the store or on our web ♪

Kimono rental flow

① Previewing kimono → Pay at the store or on the Website
② Visit on the day of reservation → Hair set & Dressing

You can get a simple hair set for free, and if you request a specific hairstyle (using reference images, etc.) will cost + ¥ 3000.

If you manage to return the kimono to the store on the same day, you can leave one bag for free!
*If the carrier bag or baggage does not fit in one storage, you will need to pay additional fee.

You can also return the kimono on the next day for ¥ 1000!

If you want to wear kimono for ceremonial occasions etc., it is cheaper if you make a reservation in advance on the website, so please use this service ♪

Directions and Access to Kimono Rental Wargo Okinawa Naha OPA store

Address
1-20-1 Izumizaki, Naha City, Okinawa Prefecture
Okinawa Naha OPA 2nd floor

Business hours
10:00-21:00 (*Last reception 17:30, *Last return 19:00)

Directions
Directly connected to Yui Rail "Asahibashi Station"!

From Naha Airport, take the monorail "Yui Rail" to Asahibashi station, it will take approximately 12 minutes.

*The first floor of OPA is the largest bus terminal in Okinawa and is a convenient location to get access to various places.

=============================

Do you need more information regarding our store?

Please contact us here~

📱 Line@ lvv9152n
📷 Instagram
https://www.instagram.com/kyotokimonorental.wargo
🏠 Store List

📨 Reservation ? Booking