Hello everyone! Kimono Rental Wargo Kanazawa Korinbo Store here!
It's been very hot lately, but there are many customers coming to Wargo for Obon/the Bon holidays, thank you very much!
In Kanazawa, "Kanazawa Oktoberfest 2019" will be held from August 23rd to September 1st!
This event is inspired by the world's largest beer festival held in autumn in Munich, Germany, called "Oktoberfest".
This exciting event will let you experience the atmosphere of the world's largest beer festival right from Kanazawa.
Can you imagine how refreshing it is to have a cold authentic beer while wearing yukata~ 👘🍻
Wargo also offer "Returning on the Next Day" Plan, so you can enjoy drinking beer slowly until night!
Finally, here are some photos of our customers this week!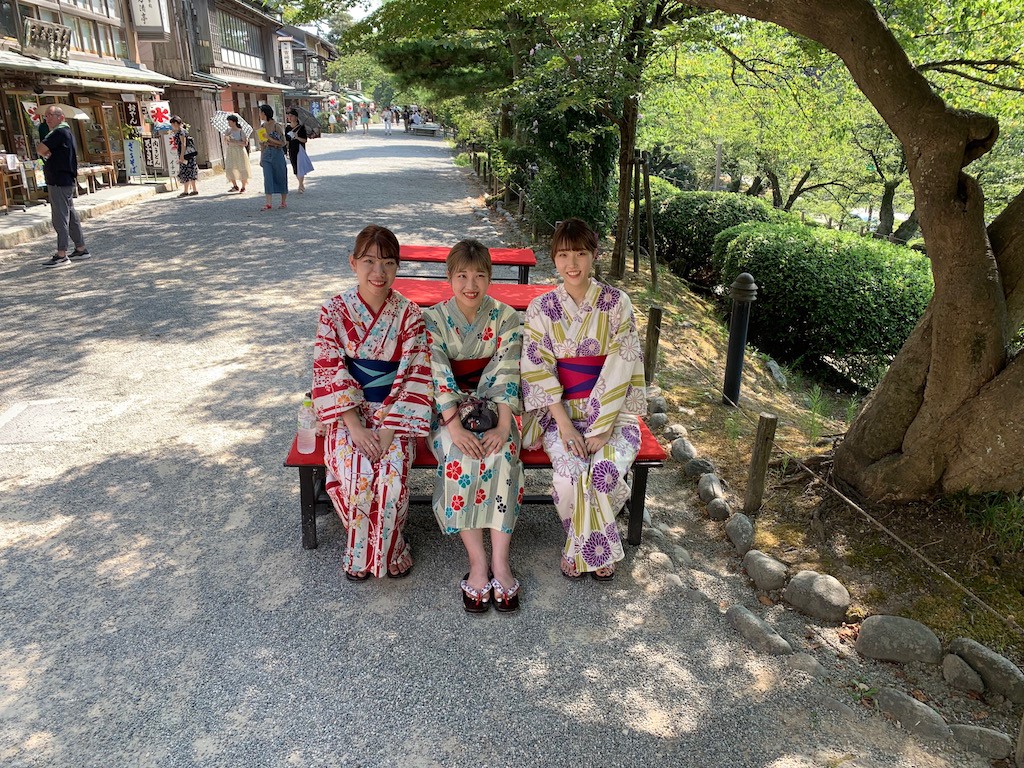 The colorful yukata blends beautifully with the greenery in the background!
A very beautiful photo!
This is a sakura tree near Kenrokuen Garden, which looks very beautiful when it blooms in spring.
Come to Kimono Rental Wargo if you want to wear cute yukata this summer 🎀
See you!

=============================

Do you need more information regarding our store?

Please contact us here~

📱 Line@ lvv9152n
📷 Instagram
https://www.instagram.com/kyotokimonorental.wargo
🏠 Store List

📨 Reservation ? Booking