Hello everyone, Kimono Rental Wargo Kiyomizuzaka store here.
Thank you for always using our services.

One of the pleasures of wearing kimonos is to make the season feeling!
Around February, it's very good to wear kimono with bright soft colors to welcome the spring season that is coming near.
When choosing kimonos, you need to choose the pattern with getting ahead of the seasons, so the patterns of spring flowers that bloom in March are perfect to wear right now.
Please choose your favorite color and pattern from our wide kimono collection!

The famous flower patterns of spring: peach blossoms, cherry blossoms, and also camellia.
They are all very gorgeous flowers!

When spring comes near, you can wear Kimono with Sakura pattern before the real flower blossoming out but cannot wear one after falling out.
Japanese people perceive as unsophisticated if someone wears kimono with sakura pattern when sakura is in full bloom or after falling.
If you want to wear a kimono with sakura patterns, now is the time!

In February, it is a fun time to combine accessories and colors that shows the anticipation of the upcoming season by choosing the color of "spring."
Please visit our store and make your own spring kimono coordinates!

If you have any questions, our staff would be very happy to help you!

Let's introduce our customers this week.

Mamechiyo Modern Kimono ☆ Very pretty!!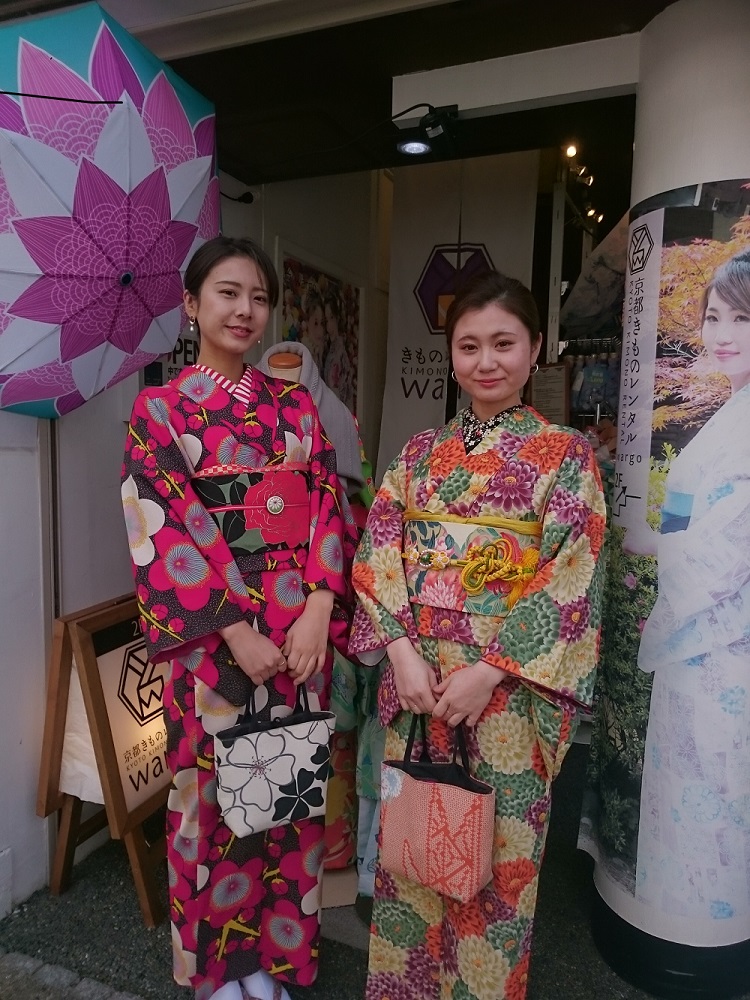 This is a very shy couple!
The kimono look so lovely even from behind!!
We're looking forward to seeing you again!

=============================

Do you need more information regarding our store?

Please contact us here~

📱 Line@ lvv9152n
📷 Instagram
https://www.instagram.com/kyotokimonorental.wargo
🏠 Store List

📨 Reservation ? Booking