Hello. Kyoto Kimono Rental Wargo Kiyomizuzaka store here!

"How to go to Wargo Kiyomizuzaka store by public transportation??"

You can come either by bus or by train.
The nearest bus stop is Gojozaka bus stop, and the nearest train station is Keihan Kiyomizu Gojo station!

Did you know that there is a "Maiko Theater" near Keihan Kiyomizu Gojo Station where you can meet Maiko directly?

"Maiko Theater" is a 5-minute walk from Keihan Kiyomizu Gojo Station, a place where you can feel Kyoto's unique culture.

The concept is like a small theater with a stage where the spectators can meet and have a chat with Maiko.
We heard that they perform every day!!
Let's rent a kimono at Wargo Kiyomizuzaka store and go to see Maiko!
Experience Japanese, especially Kyoto's culture to the fullest!

In addition, there is "Hanbeifu", a Tofu Specialty Shop on the south side of Keihan Kiyomizu Gojo Station.
You can enjoy o-fu; bread-like food made of wheat gluten, and yuba; a delicacy made from the skin of gently boiled soybean milk, as well as other snacks.
You can also enjoy nama-fu; steamed wheat gluten mixed with rice flour, and yuba parfaits inside the shop!

At Kimono Rental Wargo, there is also an option to return the kimono on the next day, as well as return it at the hotel you stay at, so you can enjoy your time slowly in the afternoon.

Let's see some photos of our customers this week!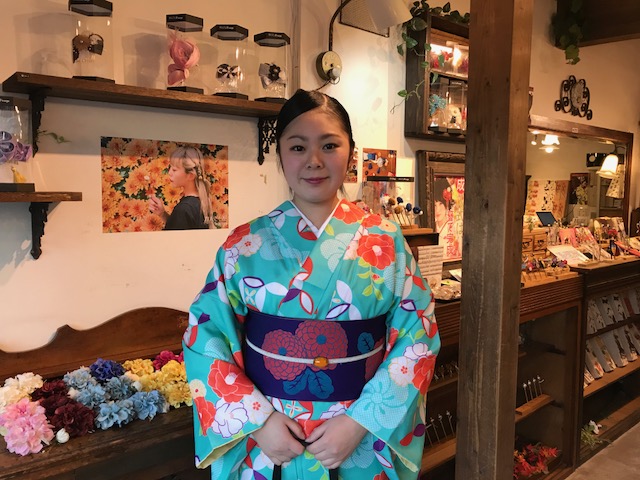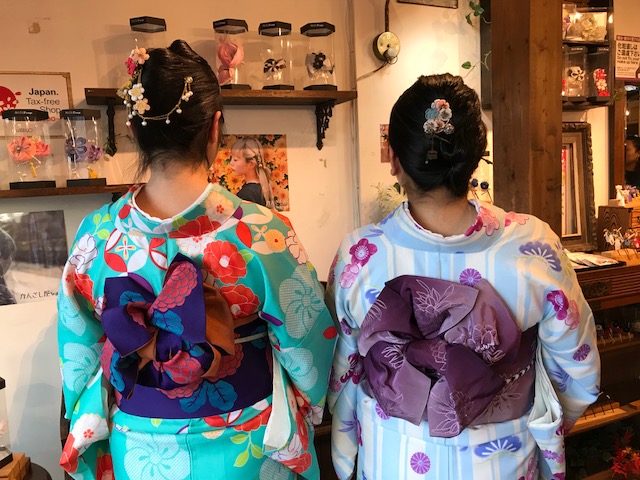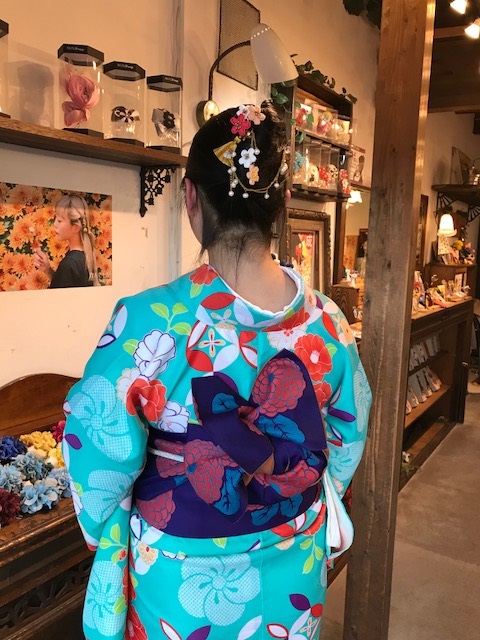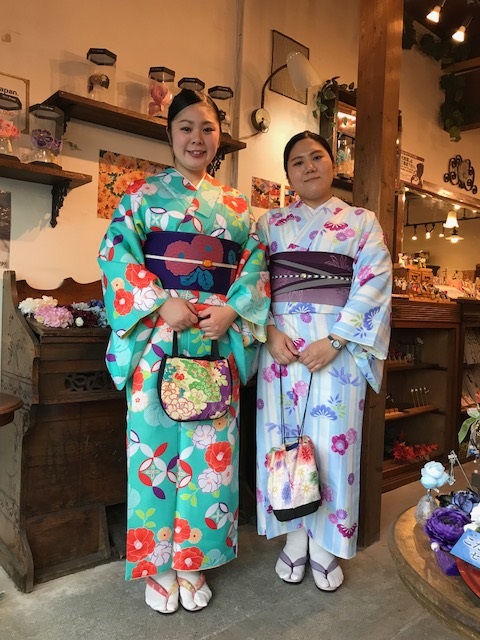 The two customers bought some kanzashi at the Kanzashiya shop on the 1st floor of our building, and then used it as hair ornaments.
Both of them look so gorgeous!

=============================

Do you need more information regarding our store?

Please contact us here~

📱 Line@ lvv9152n
📷 Instagram
https://www.instagram.com/kyotokimonorental.wargo
🏠 Store List

📨 Reservation ? Booking