Hello everyone, Kimono Rental Wargo Kiyomizuzaka store here!
Thank you for always using our service.

Many people associate the month of January in Kyoto with the image of shrines and temples covered in snow.
As a matter of fact, the weather is bright and sunny for most of the time, and snow rarely piles up.
Just like in winter this year, it has not been snowing so heavily yet.
It seems like this year's winter is quite warm.

Today we will show you the best 3 tourist destinations that you should visit when the snow falls!

The first destination is Kinkakuji!
You can enjoy the scenery of all the four seasons here.
On a sunny day you can see the dazzling golden pavilion of Kinkakuji with the background of blue sky and green trees.
And when the snow falls, you can see the beautiful combination of the contrasting colors, white snow and the golden pavilion.
You should see it by yourself at least once in a lifetime!

The next destination is Fushimi Inari Taisha!
Fushimi Inari Shrine has always been one of the most famous sightseeing spots in Kyoto.
The scenery of the thousand red torii gates is already wonderful, but if you combine it with the white snow, you can see a beautiful combination of red and white scenery, very photogenic.

The last destination is the Gion Shirakawa area.
No matter where you take a photo in this area, the result would be photogenic.
You can take a picture above the stone-paved old bridge, or the Tatsumi bridge, as well as other areas, and we recommend you to wear a kimono and ride a rickshaw (jinrikisha).

Please come to Kyoto this January, and wear a kimono to complete your look!

And last but not least, let us introduce some of our customers.
Thank you very much for your visit!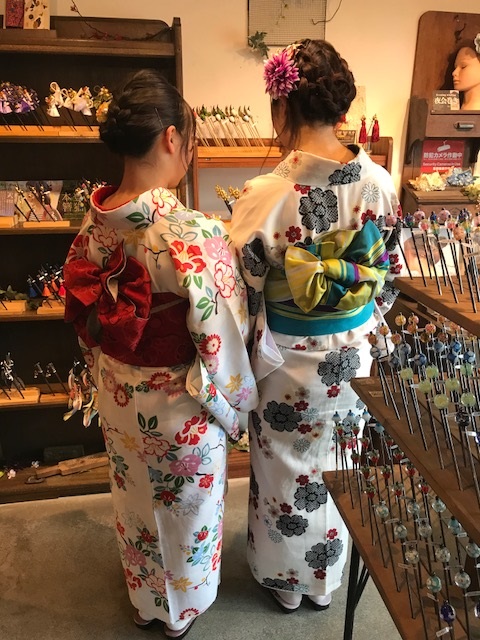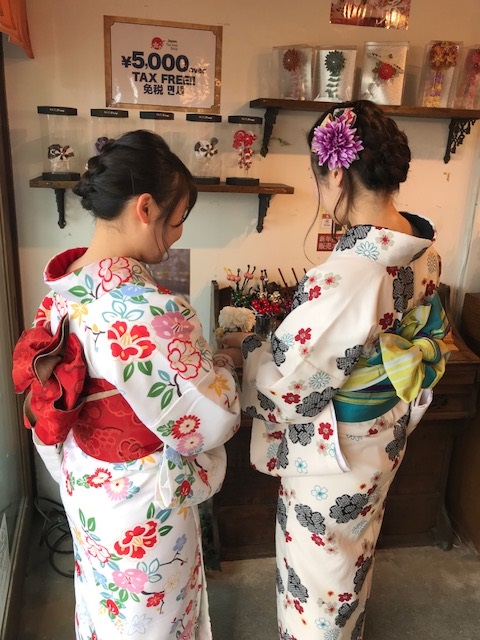 =============================

Do you need more information regarding our store?

Please contact us here~

📱 Line@ lvv9152n
📷 Instagram
https://www.instagram.com/kyotokimonorental.wargo
🏠 Store List

📨 Reservation ? Booking