Hello! It is Kimono Rental Wargo Asakusa Store!
At wargo, we accept not only reservations for small groups but also big groups, and company trips and events!
The other day, a travel agency from Indonesia planned "Experiencing Asakusa in Yukata" on the company's travel schedule, and Kimono Rental Wargo was able to provide yukata rental service for the group. Let us introduce the customers in yukata!

On the day, all the group members came to Kimono Rental Wargo Asakusa Store and were dressed in order.
The combination of yukata and obi was left to the staff, and each customer got to pick up one yukata that they like. Everyone seemed to be very happy♪
And most of the women wear "hijab" this time, and it also look good combined with yukata!
Everyone was so cheerful and beautiful ~
Children and men enjoyed choosing the perfect size and pattern of their choice.
Our shop was really crowded when this group came, but the dressing staff finished dressing 49 people in a short time ♪
After everyone was ready, we took a group photo in front of Sensoji Temple, which can be reached in 3 minutes on foot! Everyone was very gorgeous~
Both women and men were all looking great!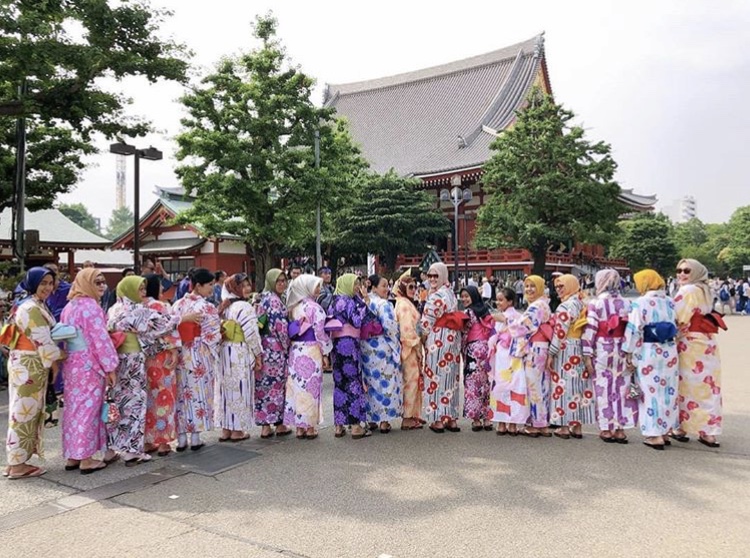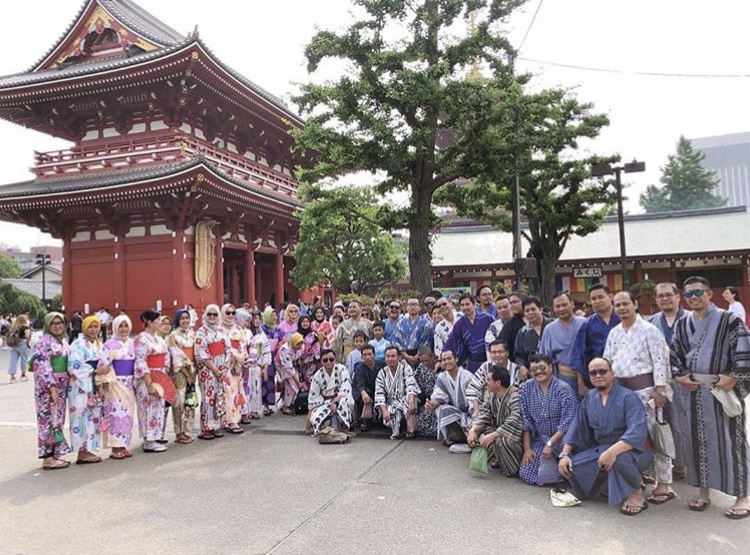 Thank you very much for visiting Kimono Rental Wargo. We look forward to your visit again ♪
Please contact us for group reservations and events!
=============================

Do you need more information regarding our store?

Please contact us here~

📱 Line@ lvv9152n
📷 Instagram
https://www.instagram.com/kyotokimonorental.wargo
🏠 Store List

📨 Reservation ? Booking