Hello! Kimono Rental Wargo here!
It's soon graduation season!
Every year, many people wear Nishakusode hakama, or known as the graduation hakama to their graduation ceremony.
But Nishakusode hakama actually can be worn not only to the graduation ceremony, but also to many other events ♪

Kimono Rental Wargo also provides kimono rental and dressing service for big group / corporate customers.
This time, we had a chance to provide kimono service at a big event of a company called Club Eco Water!
Club Eco Water would like to greet their guests in kimono to show their respect and appreciation.

We had some meetings before the day of the event comes.
During the preparation, together with the customers we chose the color coordination of the nishakusode furisode and the hakama bottoms!
And because the dressing is done outside of our store, the kimono and accessories that had been selected were prepared in advance.

On the day of the event, the dressing was done quickly and carefully, and we made it in time!
With the cooperation of our customers, we were able to proceed smoothly!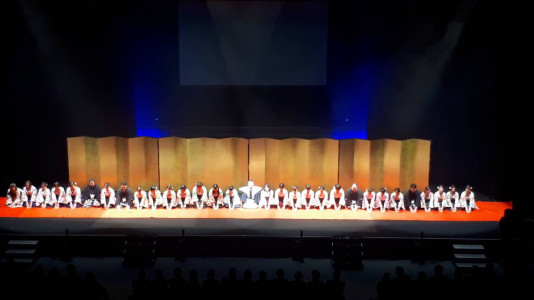 The audience was surprised by the fact that everyone from Club Eco Water were wearing kimono to greet them!
Here's a wonderful group photo ♪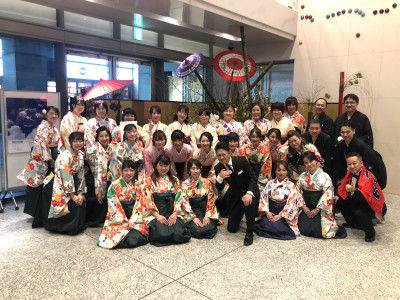 Thank you for your using our service for this big event!
We are looking forward to see you again ♪

Kimono Rental Wargo welcomes customers who want to use our kimono service in a big group!
Just contact us anytime and we will happily help you!

=============================

Do you need more information regarding our store?

Please contact us here~

📱 Line@ lvv9152n
📷 Instagram
https://www.instagram.com/kyotokimonorental.wargo
🏠 Store List

📨 Reservation ? Booking