Hello!
Kimono Rental Wargo Kurashiki Bikan-chiku store here!

Today, we would like to introduce the popular tapioca drink shop and smoothie shop in the Bikan Historical Quarter!

[Kurashiki Nyucha]

A store specializing in tapioca drink and shaved ice (kakigori)! For now, this shop serves take out orders only.
This shop has just opened on May 1st 2019!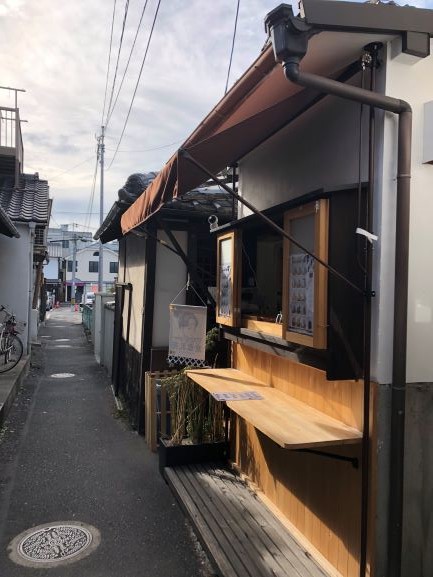 ・ Operating hours: Check on Twitter
・ Regular holiday: Irregular holiday (check on Twitter)
* The shop seems to be open on Saturdays and Sundays.
In weekdays, it seems to be open once or twice a week, business hours and regular holidays are subject to change, so we really recommend you to check the shop's Twitter account beforehand.

You can choose from 15 types of milk teas ♡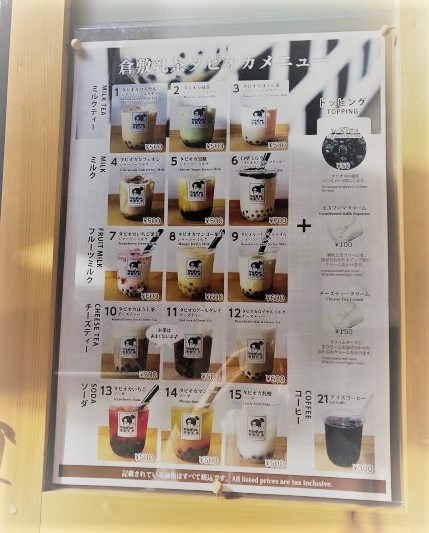 We were a little confused because there were so many choices!
But we finally decided to get the Shirakabe Milk (literally means white wall) !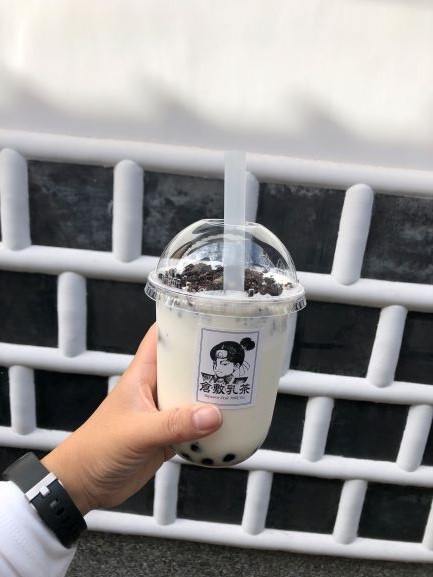 The sweet taste of the milk combined with tapioca texture is so delicious ♡
It is irresistible for milk lovers♡

Here is the next recommended shop!

[Star Island Smoothie]

You can take out smoothies, cold press juices, and acai bowls from this shop!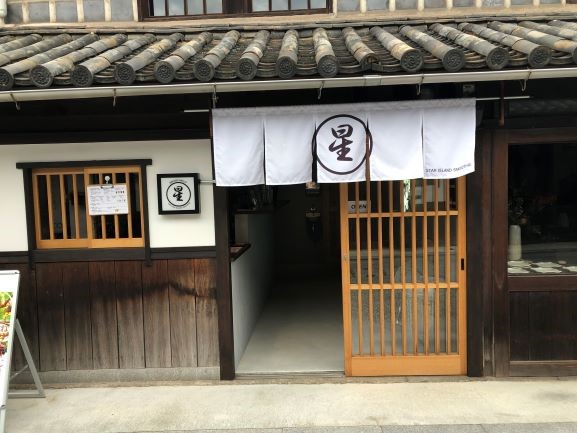 ・ Operating Hours: 10:00-18:00
・ Regular holiday: Irregular holiday

Cold press juice is also available, perfect nutrition!
Because it contains plenty of vegetables and fruit nutrition and enzymes, it is really recommended for women!
Also, it seems that you can also take yoga lessons here, you may apply if you are interested ♬
It is a recommended place for those who want to maintain a healthy body.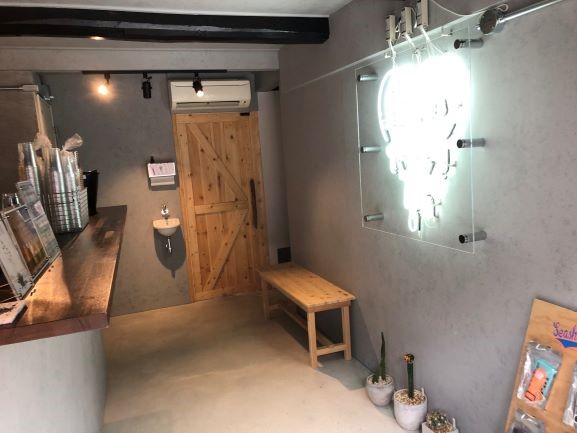 We got the Kiwi smoothie! ♡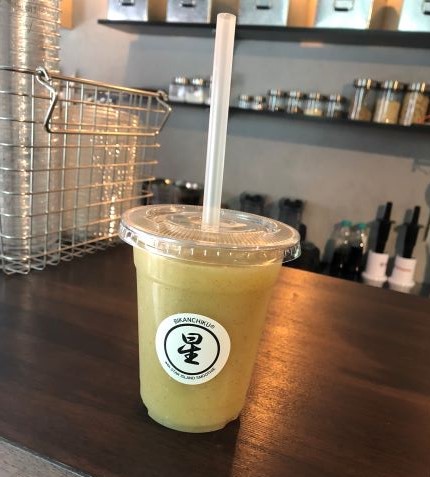 It didn't taste sour, and the sweet taste of kiwi was delicious.
Plenty of vitamins for healthy body ♡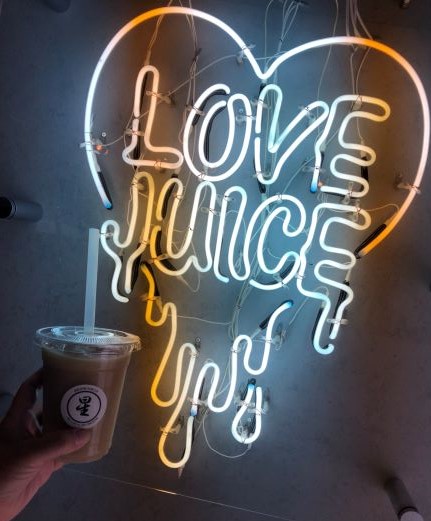 Also, recommended in this season,
★ Pione grape smoothie!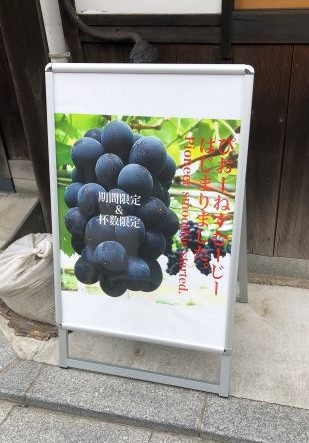 Because it is a limited menu, you have to grab it fast while it lasts!
Let's enjoy eating and drinking seasonal things that match that season.

Starting from October, Kimono Rental Wargo Kurashiki Bikan-chiku store will only be handling kimono.
Would you like to enjoy the calm atmosphere of the Bikan District while enjoying delicious drinks?

Next, let us introduce the customers who came to our store recently.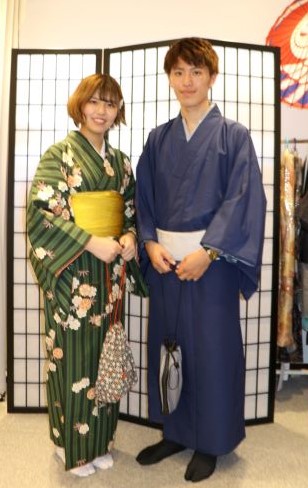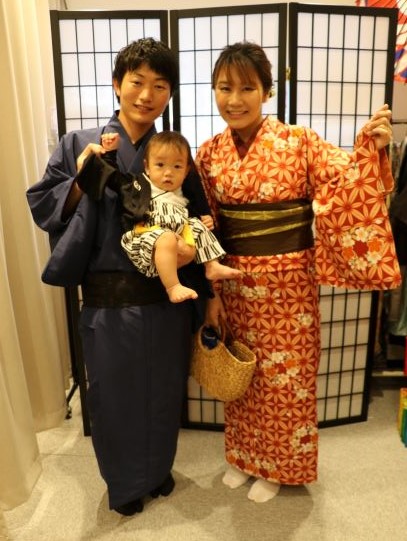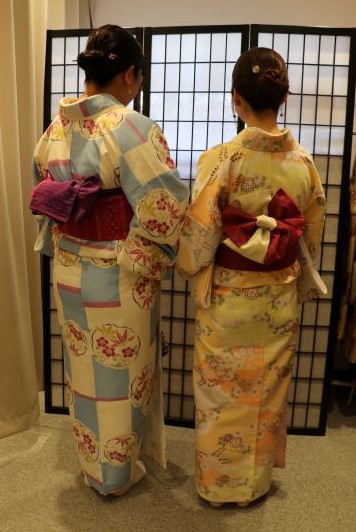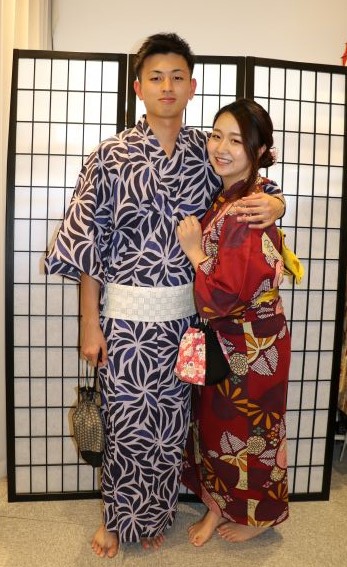 Thank you for coming.
See you again~

=============================

Do you need more information regarding our store?

Please contact us here~

📱 Line@ lvv9152n
📷 Instagram
https://www.instagram.com/kyotokimonorental.wargo
🏠 Store List

📨 Reservation ? Booking