Today #wargo will give a short report about special customers who came from Indonesia. She is one of well-known artist and have just had her wonderful wedding in Tokyo Disneyland, Japan… This beautiful lady name is Sandra Dewi! (*´︶`*)╯♡
.
.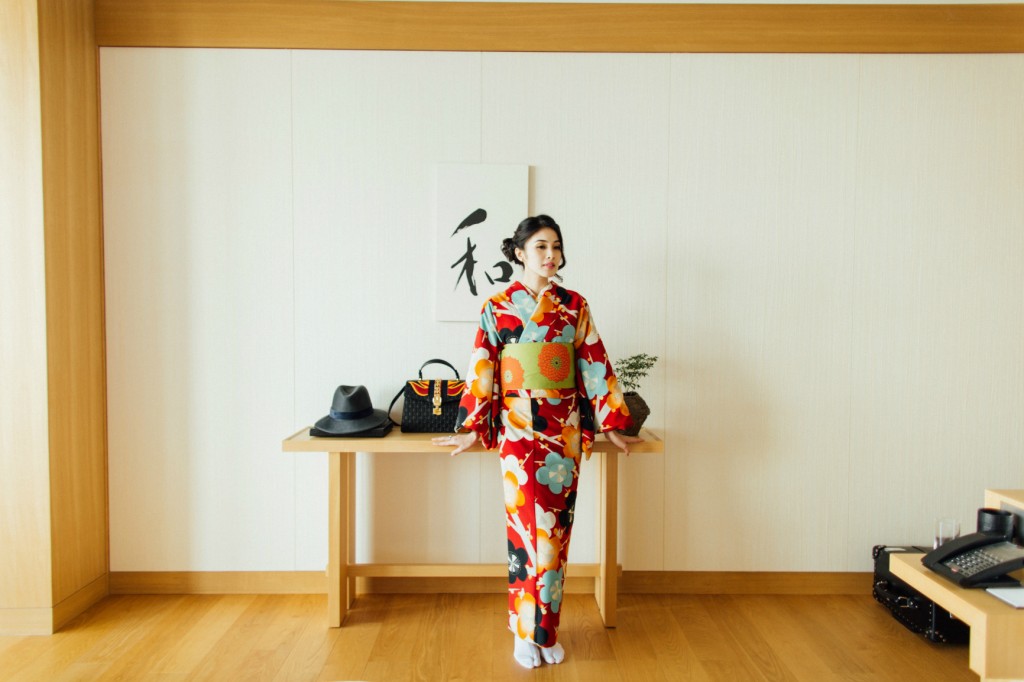 .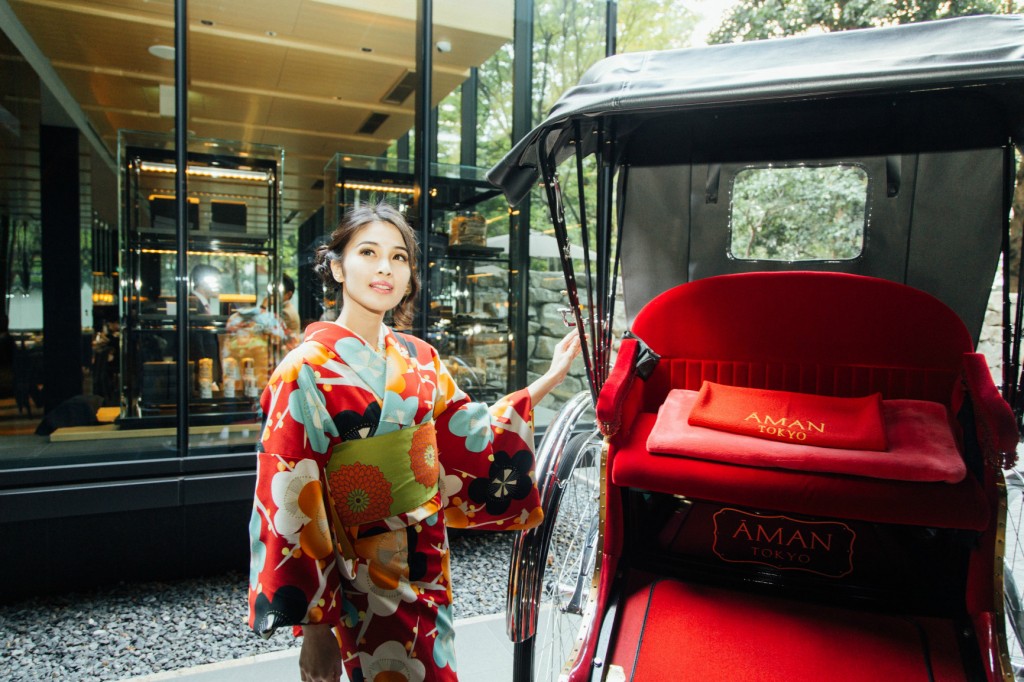 .
.
      In this occasion, she wanted to experience wearing Japanese traditional clothes "kimono" with her awesome sister too, Kartika Dewi. Soon after the designer of their trip in Japan called, team from #Wargo prepare as fast as we can to choose the kimono, obi, etc and went to their hotel. So there we were, in one of biggest hotel in Otemachi area. We conduct the dressing in their room with dresser and professional hairstylist came from Asakusa store. Of course we can provide this kind of service too, for further information feel free to contact us~ Here are some peek of the condition in that dayヽ(・∀・)ノ
.
.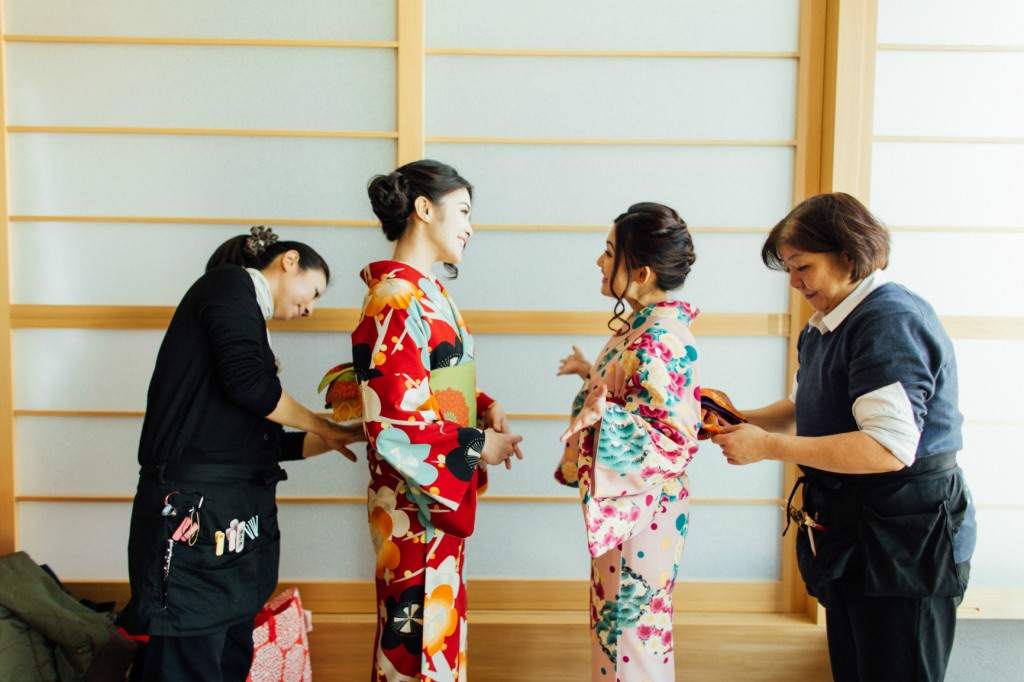 .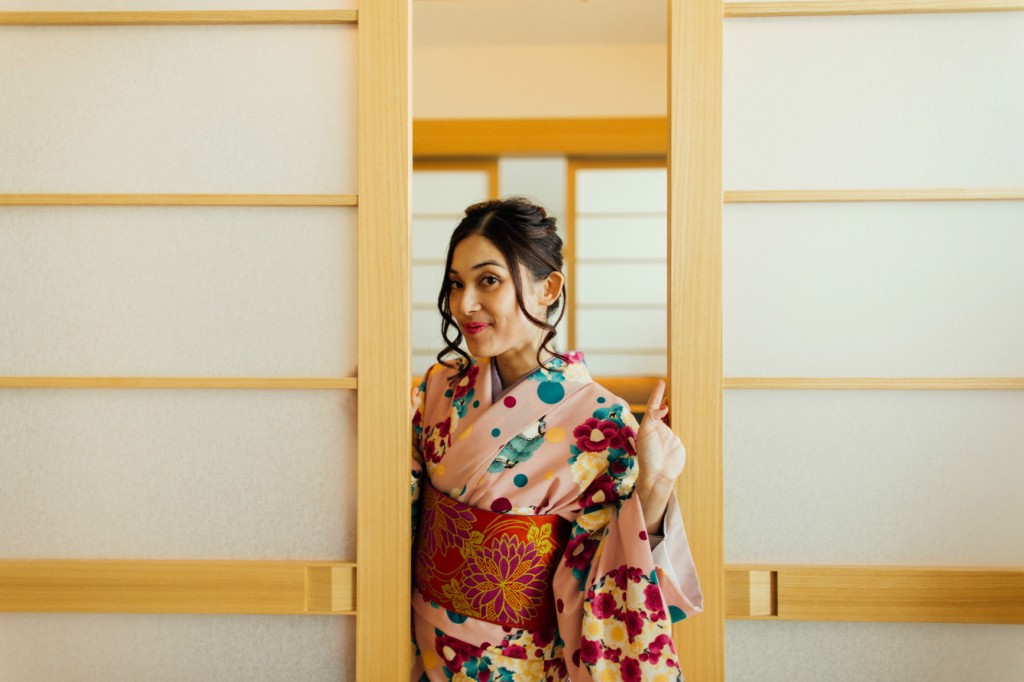 .
.
      After kimono dressing were done, their exploration in Tokyo started ! Mid of November was the peak of autumn when you can enjoy the yellow and orange vibes on their best~ So they took the route of going to Nezu Shrine which have red gates (torii) like the well-known one in Kyoto, the oldest "Sensoji Temple" in Asakusa and then finish it in Gaienmae area. Check out their photography stories and video made by 20meters ! You can enjoy their other works in personal accounts, or just go click @kyotokimonorental.id (´ε` )♡
.
.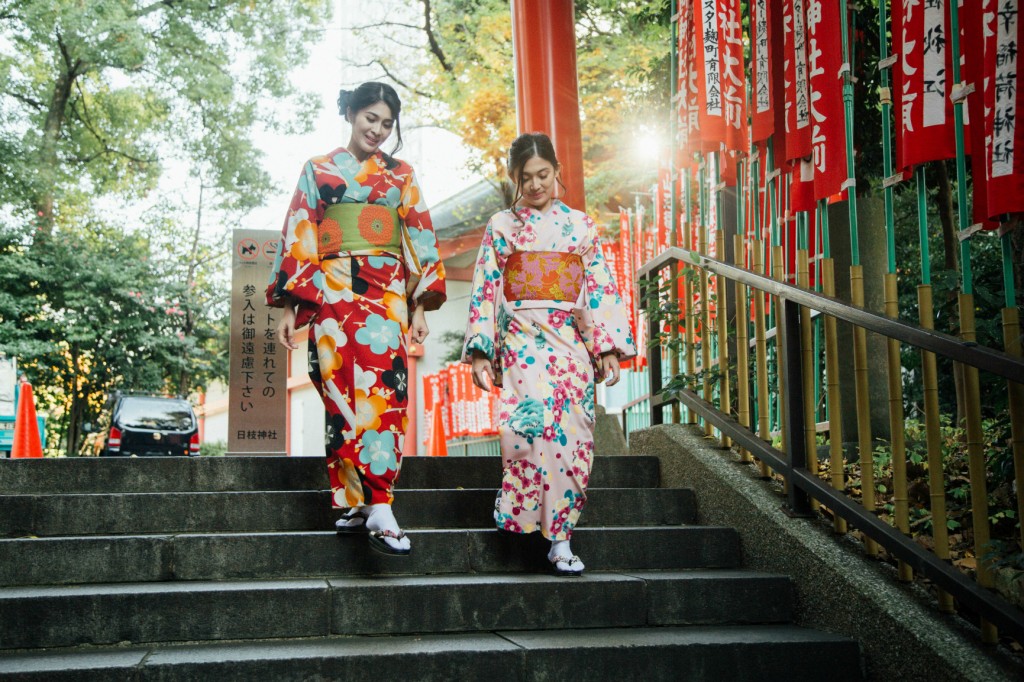 .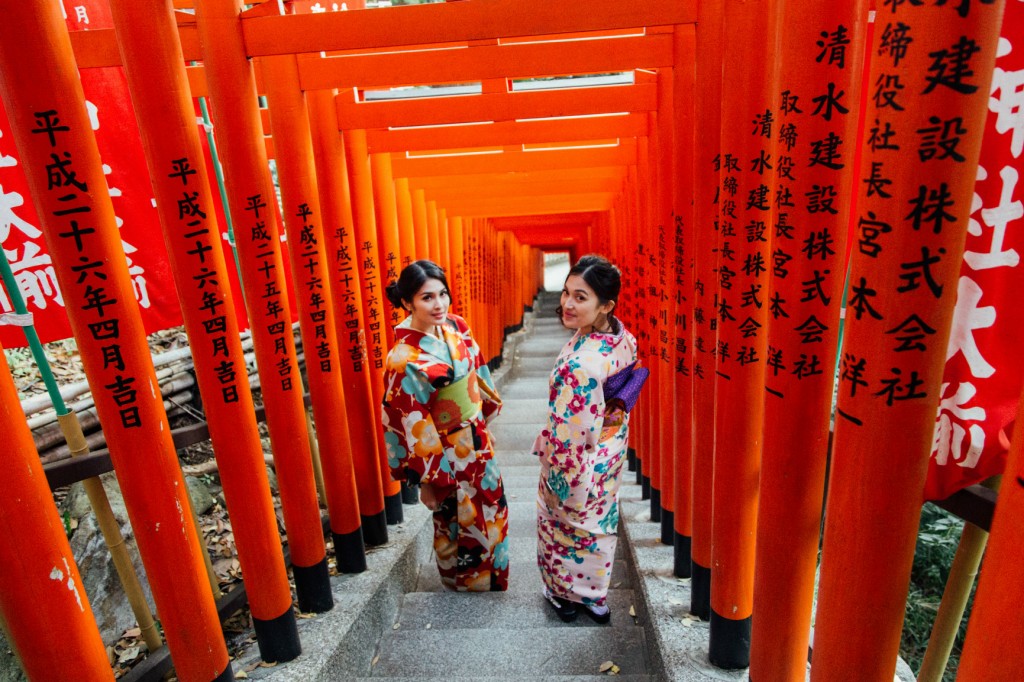 .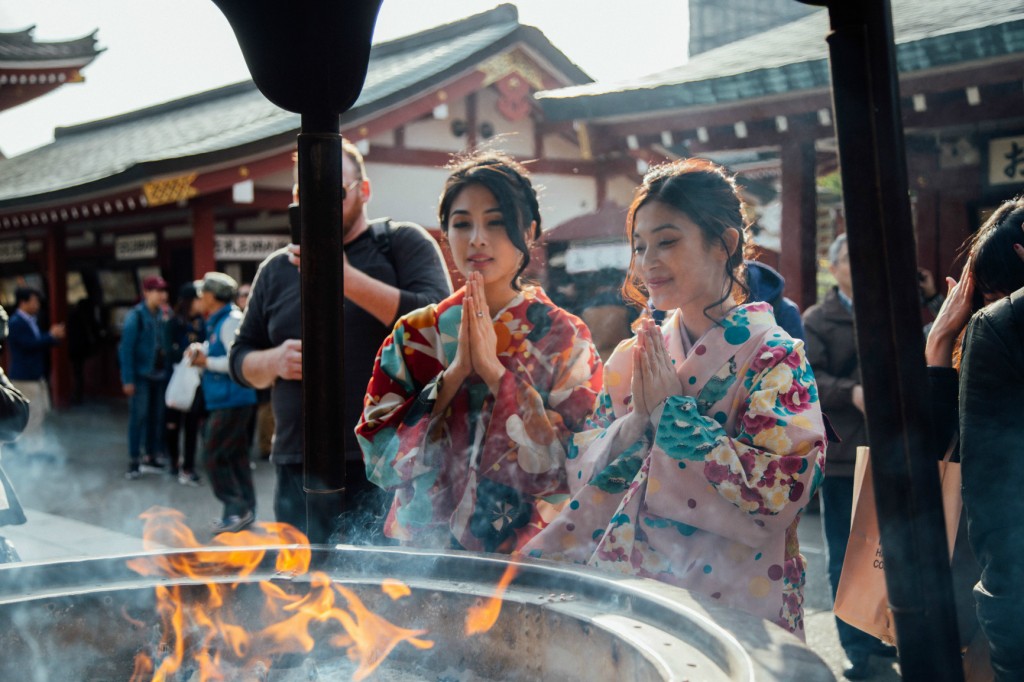 .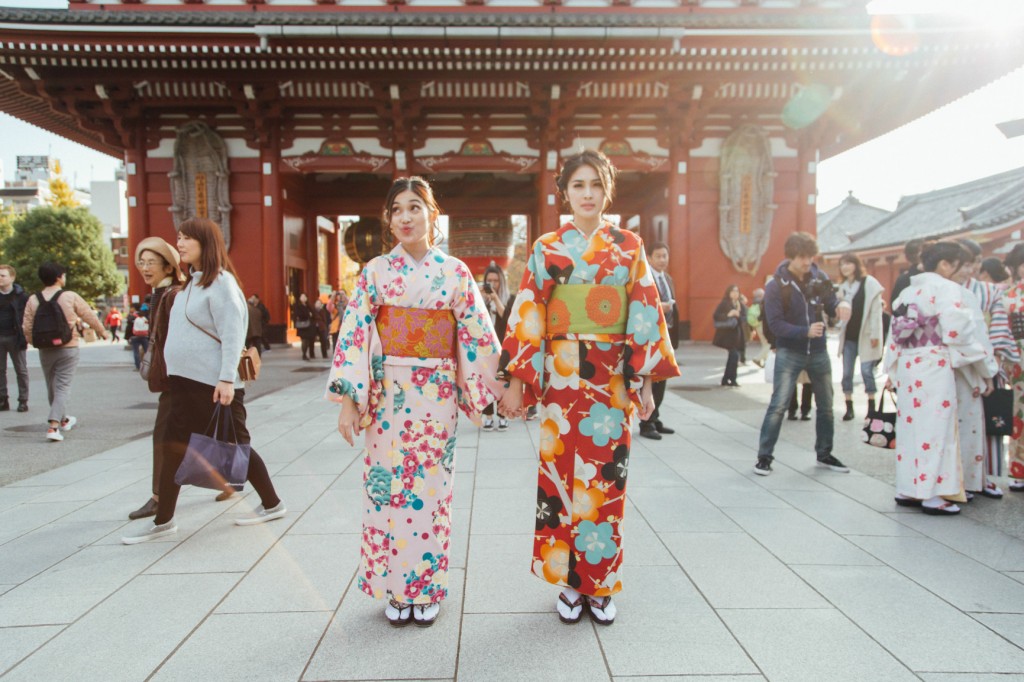 .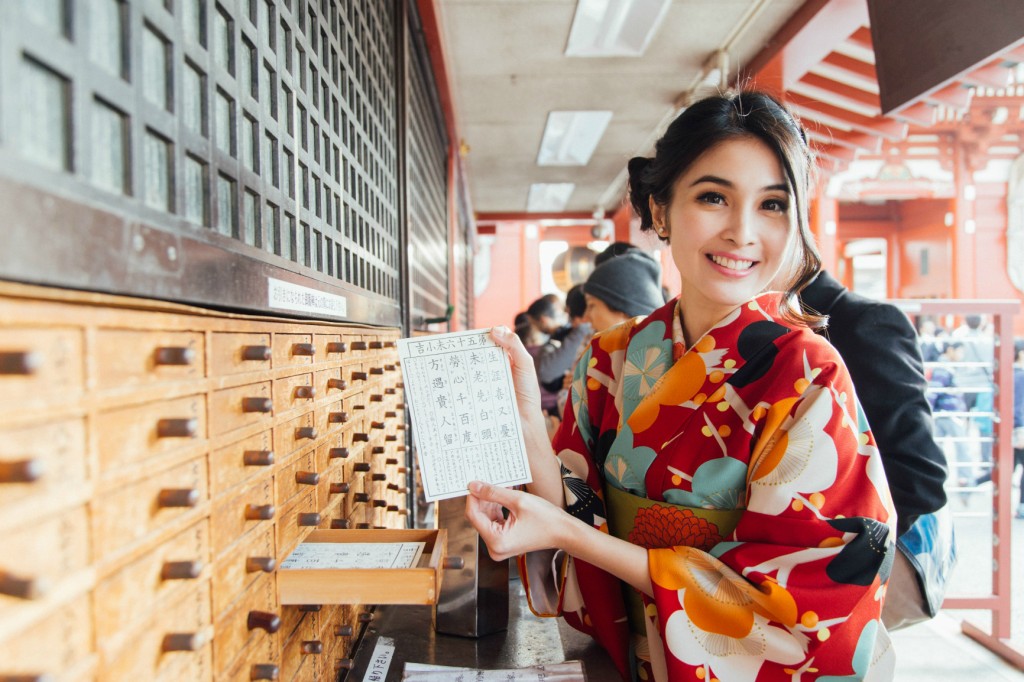 .
.
Guess you hava already know about 'Omikuji' , or a fortune paper written in Japanese and English (great!) with level of Best fortune to Bad luck. They say that we have to keep the good ones, while for bad luck you can leave it hung on this place ! (⌒▽⌒)
.
.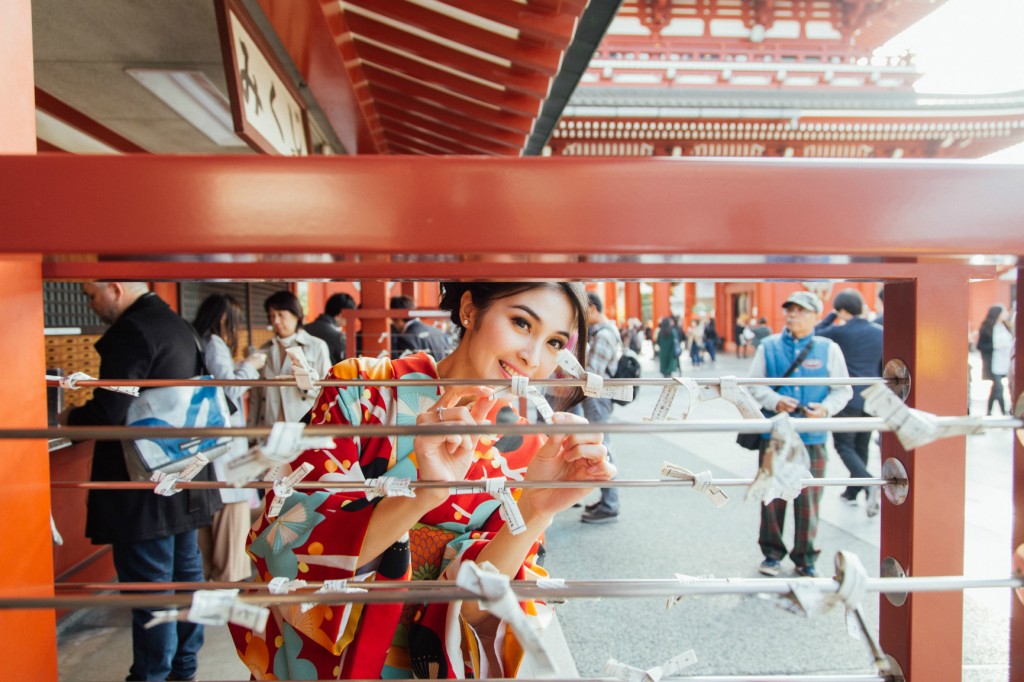 .
.
Lastly, they finally came to the most worthy experience in Japan, which is limited only in autumn… strolling down under the gingko trees ~ Their beauty in kimonos were so match with the landscape, aren't they (*´︶`*)
.
.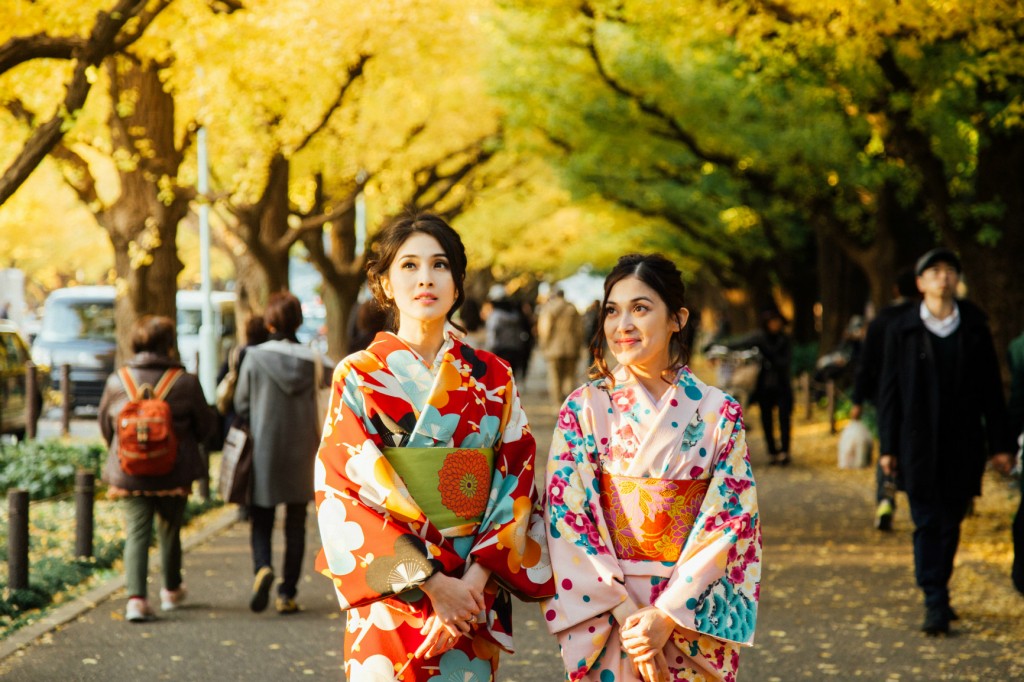 .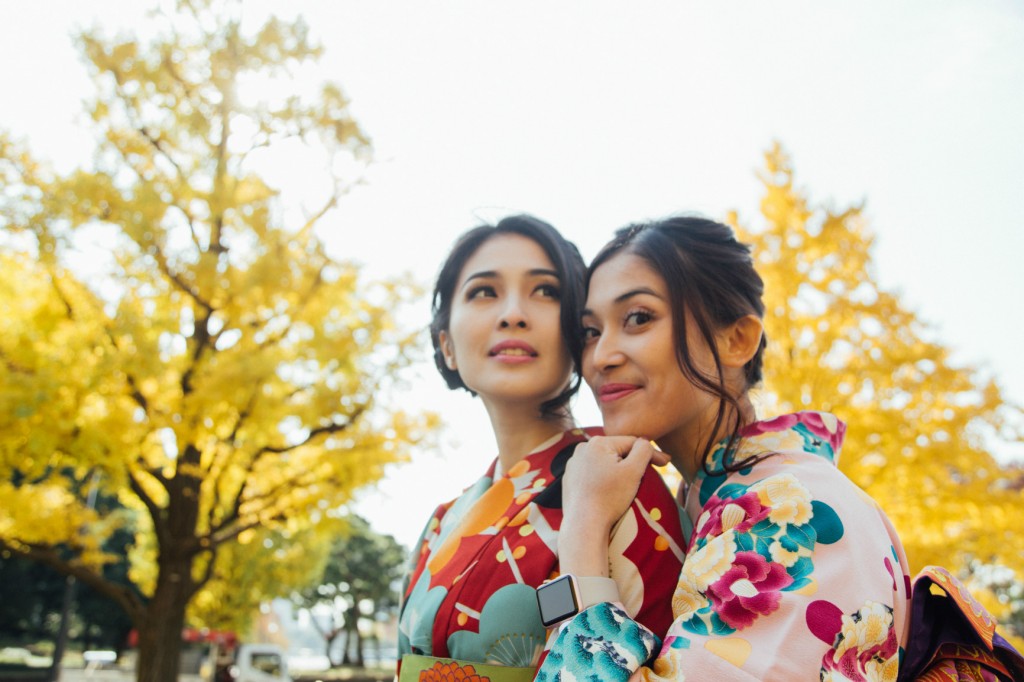 .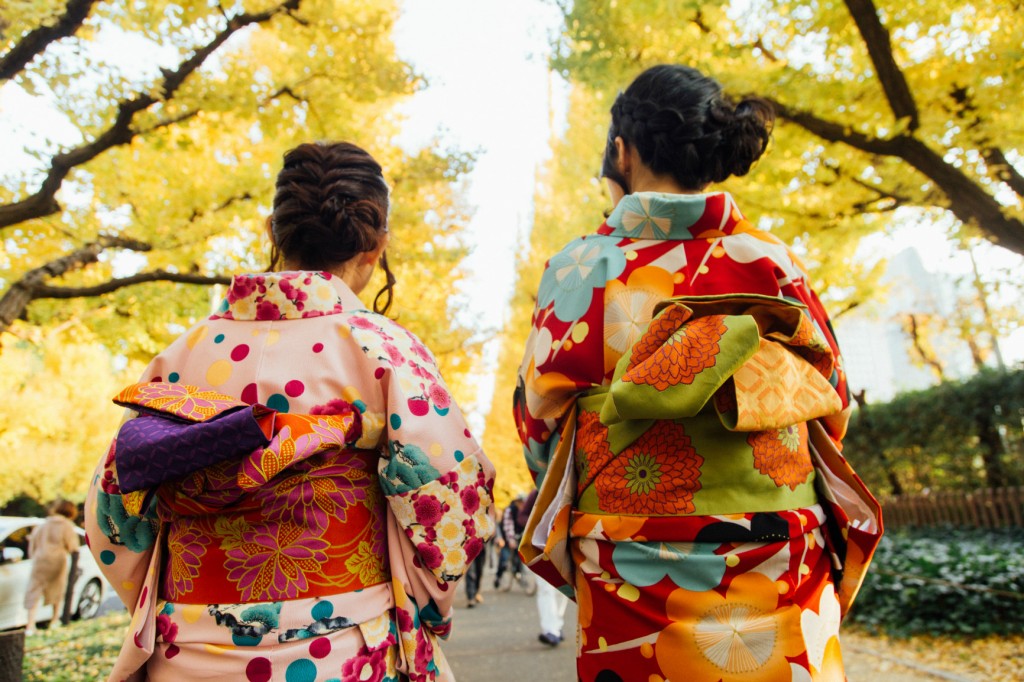 .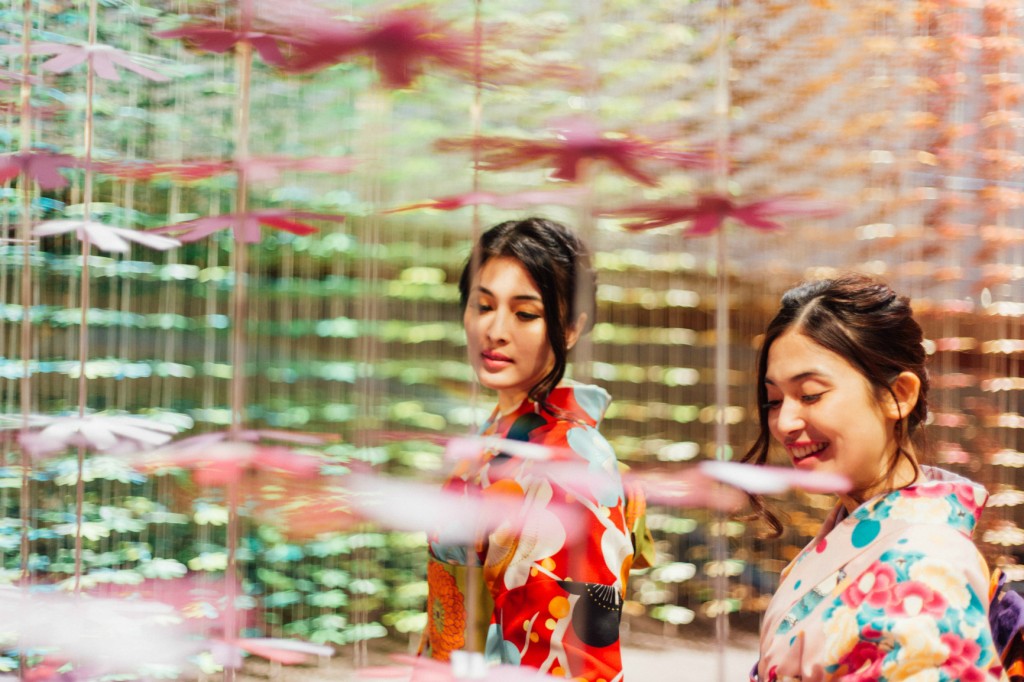 .
.
So that was the short report from us! For anyone who would like to have the same kimono wearing experience, or take many pictures indoor our outdoor, feel free to consult it with us! Thank you for Sandra and Kartika Dewi. Next we'll be happy to welcome you! ♡