Hello,today's blog is from Kimono Rental Wargo Kanazawa Korinbo store.

Here are some photos of our recent customers.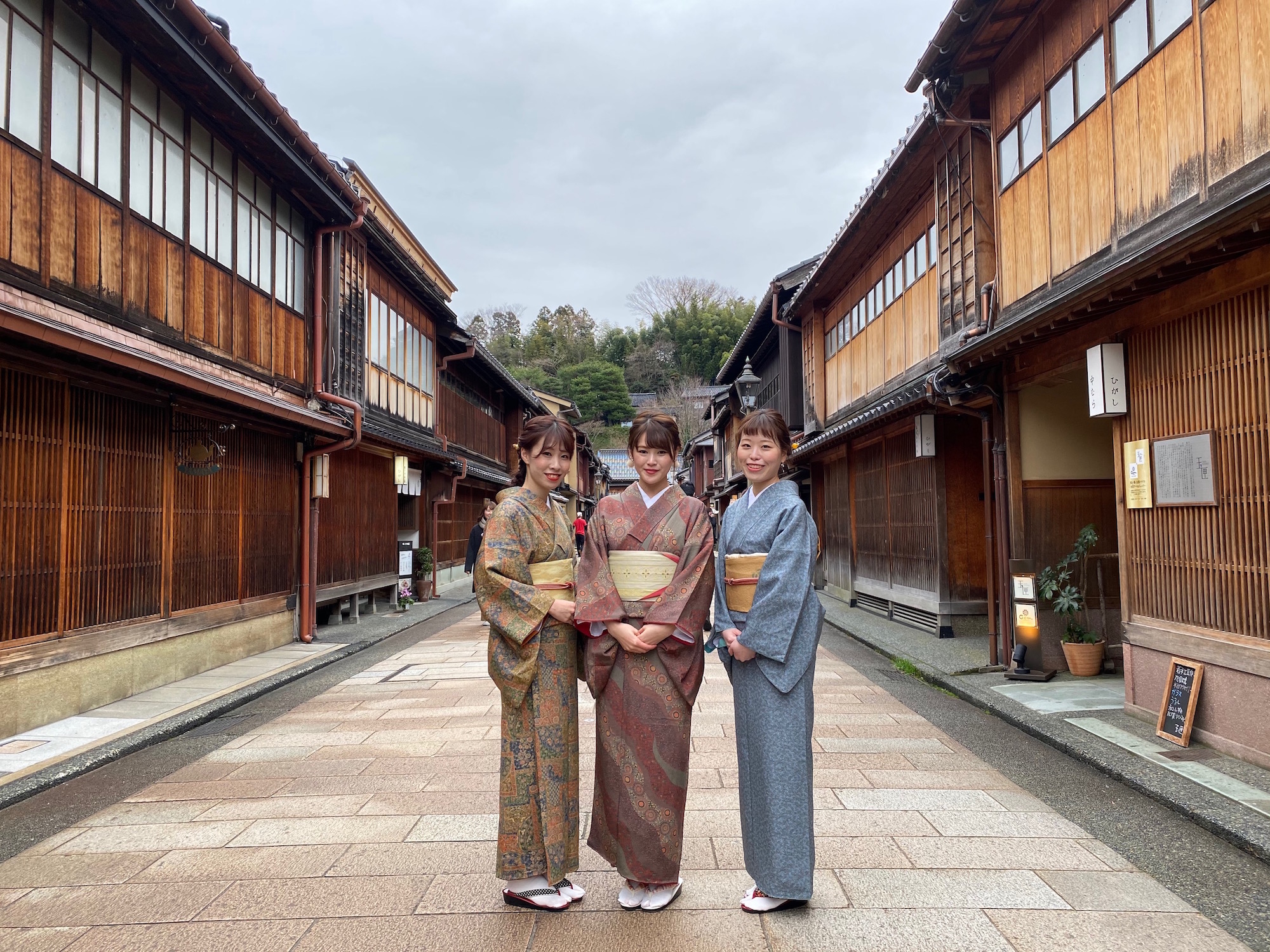 Three beautiful girls standing in the middle of the street in Higashi Chaya District.
The kimonos they're wearing are from the Antique Kimono Plan.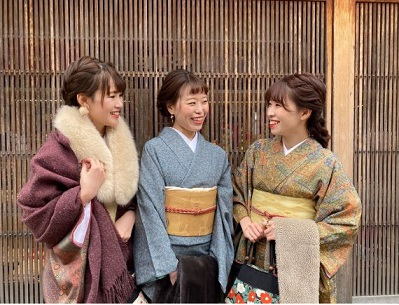 As for the obi, they chose Nagoya obi, Han-haba obi, and Han-haba obi with obijime.
To add more cuteness, they also chose the standard antique braids.
Wear old-fashioned antique kimono, walk along the old streets, have an unforgettable memories with your best friends.
How lovely!

Next, we will introduce one of the most recommended spots to visit when you come to Kanazawa!

Ishiura Shrine

A small shrine near the 21st Century Museum.
During the cherry-blossom viewing season, many sellers would open food stalls, so you can try the authentic local dish here!

They also has a mascot character! How cute.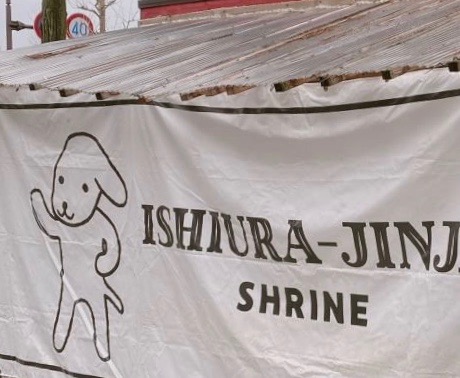 The night scenery is so beautiful yet mysterious.
The lined torii gates are must-see!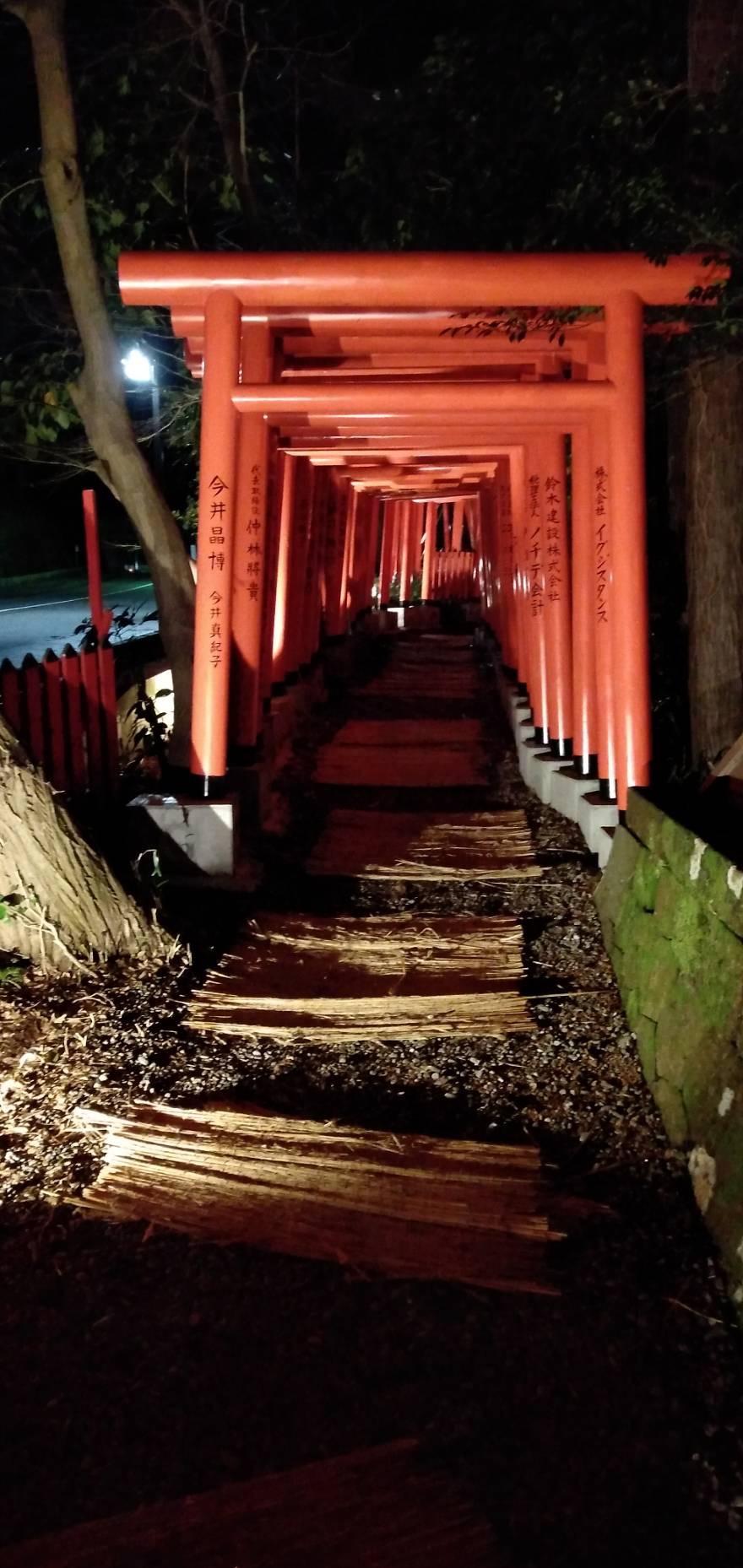 Kanazawa has many wonderful places to be explored!
Please come to Kanazawa on your holiday!

Please enjoy your time in Kanazawa with kimono from Kimono Rental Wargo!
We are looking forward to seeing you!!!

=============================

Do you need more information regarding our store?

Please contact us here~

📱 Line@ lvv9152n
📷 Instagram
https://www.instagram.com/kyotokimonorental.wargo
🏠 Store List

📨 Reservation ? Booking