Hello!
Okinawa Naha OPA store here.
If you live in Okinawa, you must have heard of "Kariyushi Wear" at least once.
The Naha OPA store also provides Kariyushi wear rental!
Today we would like to introduce you to Kariyushi Wear.

What is Kariyushi Wear?

Kariyushi (嘉利吉) is an Okinawan garment, and in the Okinawan dialect it means "happy" and "good".
In Okinawa, Kariyushi wear is rooted in men's "summer clothing", and it is widely used in the place of suits and uniforms of companies in Okinawa.
In Okinawa, "Kariyushi Wedding" is a thing, where Kariyushi is worn by the relatives and the guests of the wedding, and it has gained a popularity.
However, many people would say, "Doesn't it look like Aloha shirt?"
I think there are many people who think so.

Speaking of Aloha shirts, many people may refer to the open-collared shirt with a colorful motif designed with tropical motifs such as pineapple and coconut.

There is a theory saying that aloha shirts were originally derived from Japanese kimonos, and the local people of Hawaii were attracted by the beauty of kimonos brought by migrants from Japan. Then the Hawaiian people requested the Japanese migrants to make shirts based on kimono for them. It is believed that the migrants then made a shirt from a kimono piece, and that was the origin of Aloha shirt.

Meanwhile, Kariyushi wear were made mainly inspired by Aloha shirts. So to speak, it's a relative of Aloha shirts!

As relatives, Kariyushi wear and Aloha shirts look almost the same in shape and design. For this reason, Kariyushi wear is defined as "Okinawa prefectural product that expresses the Okinawan character", and is distinct from Aloha shirts.

Rental types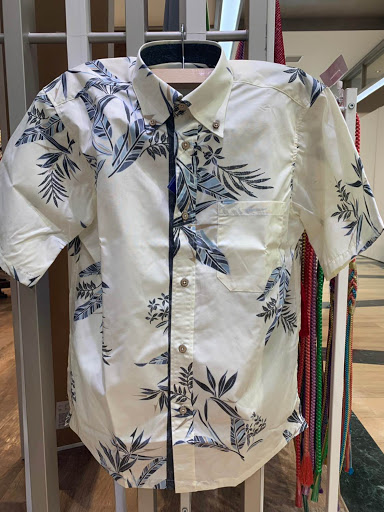 Firstly, here is a white shirt with a blue pattern, it looks very refreshing!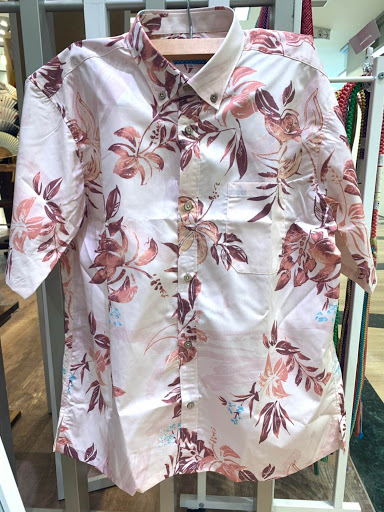 The next one is recommended for those who would like to have a unique look, a shirt with a pink base color and red patterns♪

In addition, we have a wide variety of types and sizes, so please come to our shop if you are interested!

The collections handled by Naha OPA store

In addition to the Kariyushi Wear, we also have various types of kimono, so please check it out!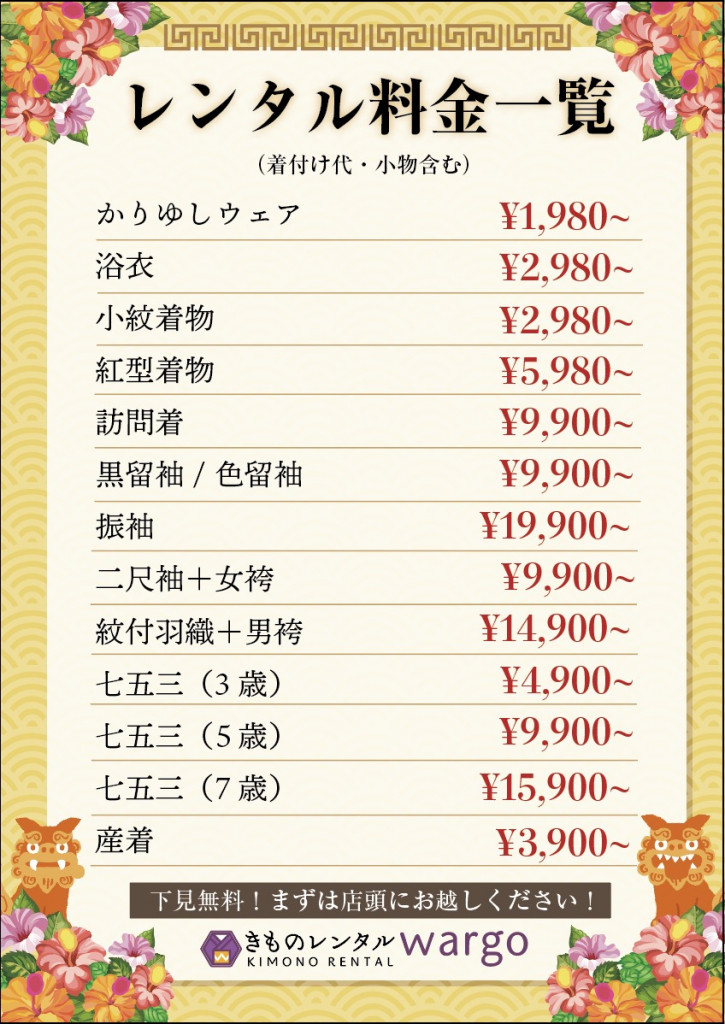 Directions and Access to Kimono Rental Wargo Okinawa Naha OPA store

Address
1-20-1 Izumizaki, Naha City, Okinawa Prefecture
Okinawa Naha OPA 2nd floor

Business hours
10:00-21:00 (*Last reception 17:30, *Last return 19:00)

Directions
Directly connected to Yui Rail "Asahibashi Station"!

From Naha Airport, take the monorail "Yui Rail" to Asahibashi station, it will take approximately 12 minutes.

*The first floor of OPA is the largest bus terminal in Okinawa and is a convenient location to get access to various places.

=============================

Do you need more information regarding our store?

Please contact us here~

📱 Line@ lvv9152n
📷 Instagram
https://www.instagram.com/kyotokimonorental.wargo
🏠 Store List

📨 Reservation ? Booking