Hello.
Kyoto Kimono Rental Wargo Kiyomizuzaka store here.
Thank you for always using our service.

We feel like the time is passing so fast in August. Next week is already September.
After the typhoon a few days ago, the temperature has decreased and the days feel more comfortable.
The city's display windows are decorated with autumn theme.
The evenings surely feel cool, but it's still hot during the day.
"Can we wear yukata even in September?"
Actually, there is no clear rule about when to wear yukata.
In general, yukata is said to be suitable for the hotter months from mid-July to August during the midsummer.
However, you can wear a yukata on a hot September day.
Even for western clothes, in September you should wear short sleeves when it is hot and long sleeves when it is cool.
In other words, you can wear yukata like a summer outfit, so you can still enjoy yukata even in September.
From now on, you can choose a pattern that is a little ahead of the season, for example, dark autumn colors or the pattern of autumn flowers.
September is also the transition period from summer kimono to layered kimono.
At Wargo Kiyomizuzaka store, we will start to add kimonos along with yukata from September.
Now that you can choose between yukata and kimono according to the weather and temperature of the day, please enjoy yukata and kimono while feeling the changing of the seasons.
Next, it's time to introduce some photos of our customers ♪
Thank you so much for visiting our store!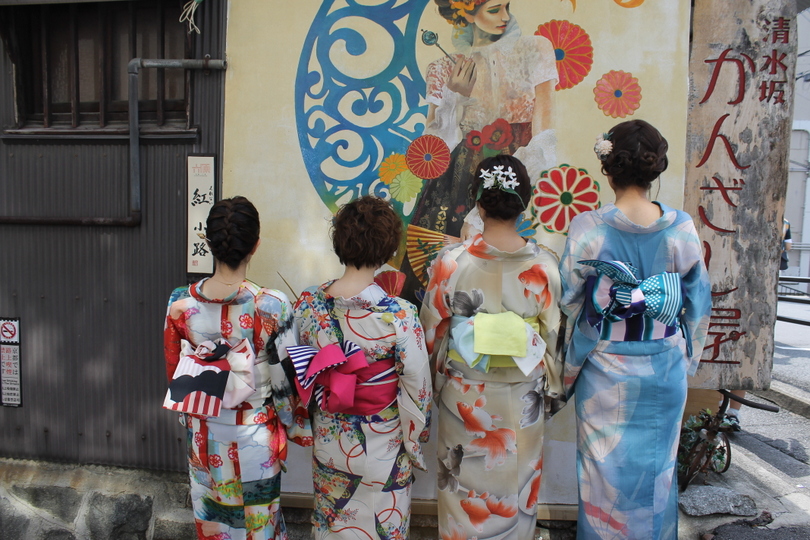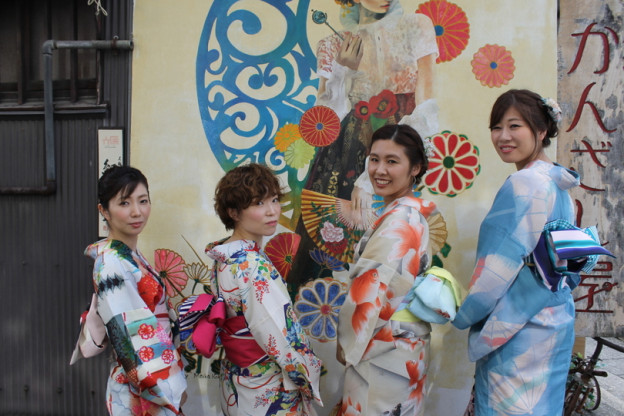 =============================

Do you need more information regarding our store?

Please contact us here~

📱 Line@ lvv9152n
📷 Instagram
https://www.instagram.com/kyotokimonorental.wargo
🏠 Store List

📨 Reservation ? Booking