Hello! Kimono Rental Wargo Kanazawa Korinbo store here.

We're going to start this blog by introducing a very lovely couple!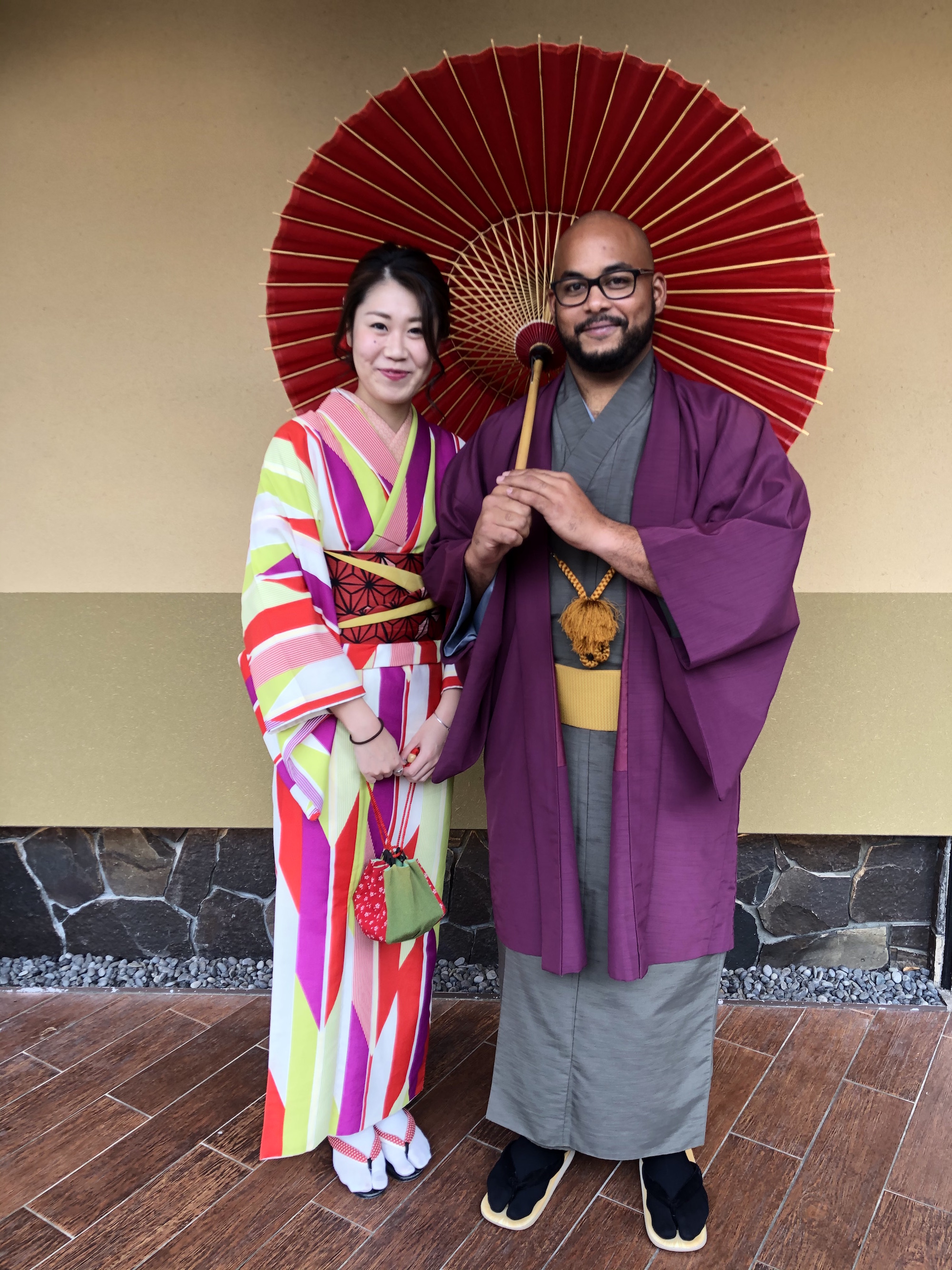 This couple were wearing a Premium Kimono Plan.
Both of them were very tall, the lady was 170 cm tall, and the gentleman was 190 cm tall.
Tall size kimono and large size kimono are available for rent at Kimono Rental Wargo Kanazawa Korinbo store.
Although the variations are limited, but wearing a kimono that fits your body comfortably is more important than anything else.

It's very cold in Kanazawa this winter.
Kenrokuen has been preparing for winter since November.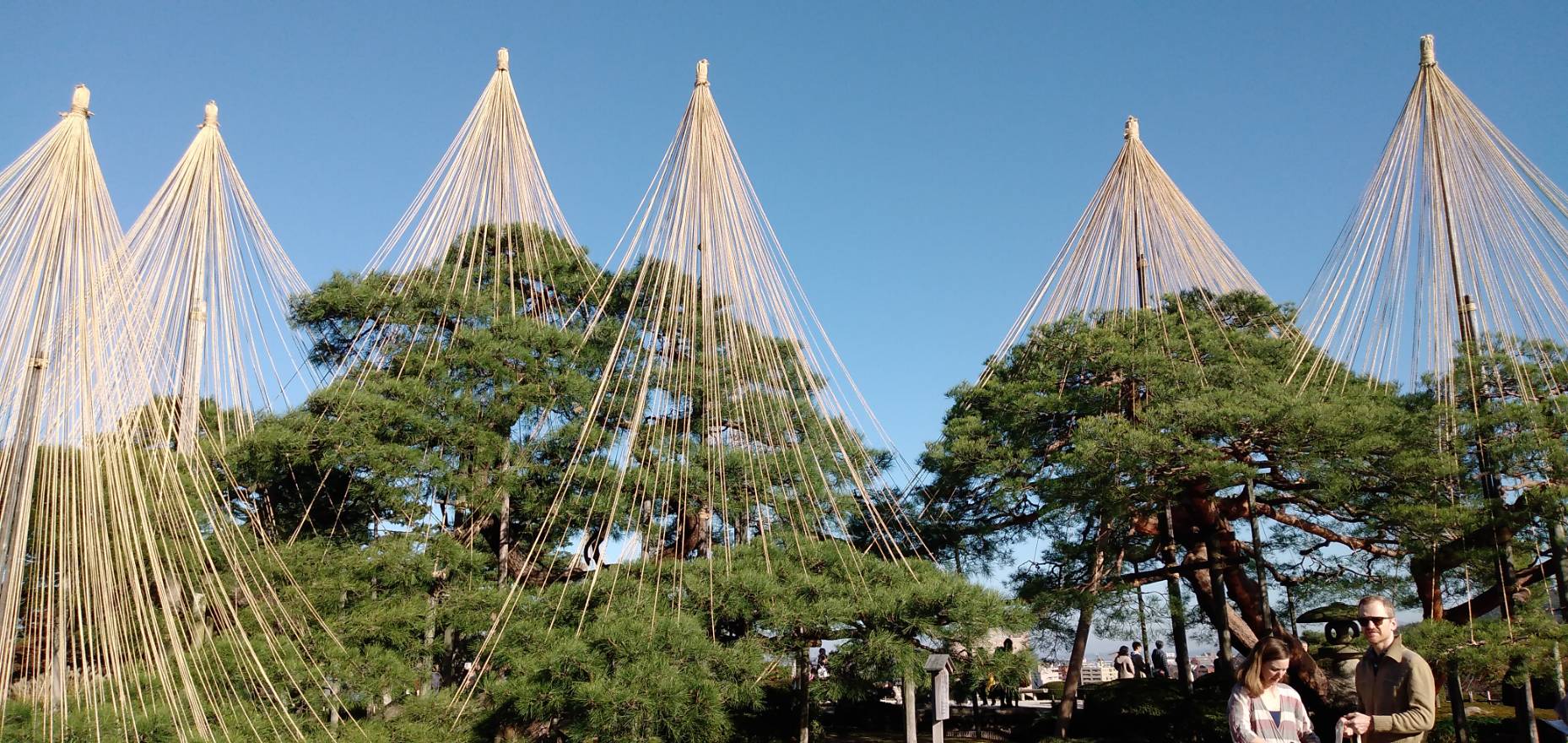 In order to protect the tree branches from the weight of the snow, the Yukizuri or "snow suspenders" constructions are placed.

In Kanazawa, there is a confectionery called "Yukizuri" produced by Tsujiguchi Patissier.
As the name suggests, it is a sweets made with the image of the rope from the snow suspenders.
This sweets is very delicious, so please get them as souvenirs when you come to Kanazawa.
See you!

=============================

Do you need more information regarding our store?

Please contact us here~

📱 Line@ lvv9152n
📷 Instagram
https://www.instagram.com/kyotokimonorental.wargo
🏠 Store List

📨 Reservation ? Booking